Everybody's staying home during quarantine, except when you absolutely need to go out. Typically, that's just to buy groceries and other essential supplies. For parents, it may entail going to the doctor for check-ups.
New dad Erwan Heussaff took a break from creating videos for his vlog and accompanied his wife Anne Curtis in taking their daughter Dahlia Amelié to the doctor. No worries, it's just a typical visit to the pedia, as Anne shared on her Instagram Stories.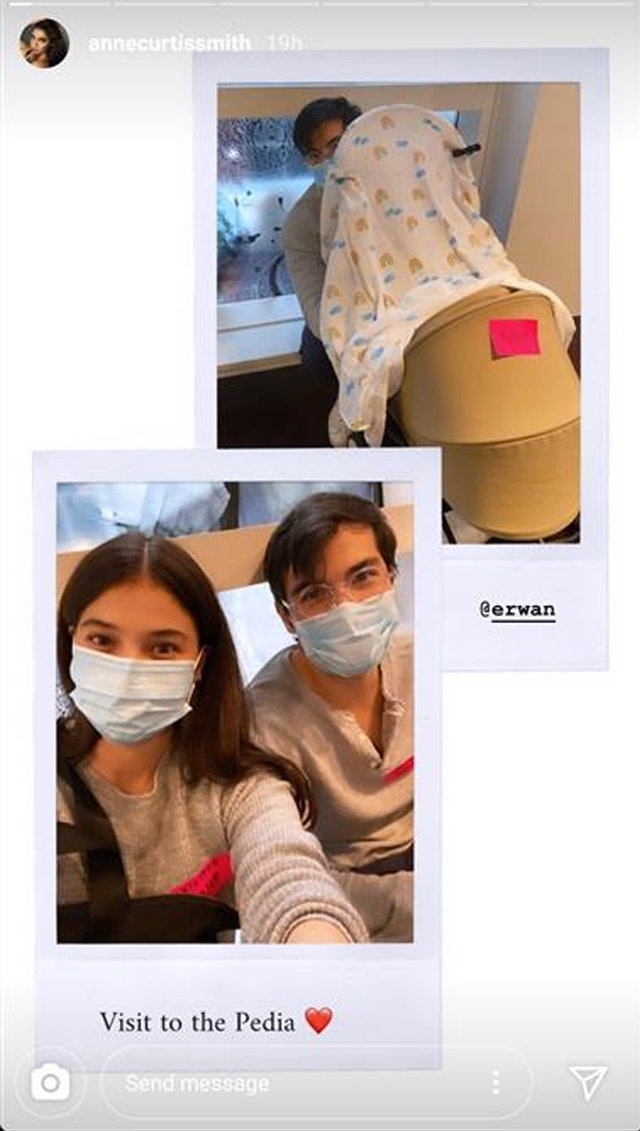 In the photos, Anne and Erwan are both wearing surgical masks. Dahlia is safe and sound in her stroller, which had a blanket over it.
Continue reading below ↓
Recommended Videos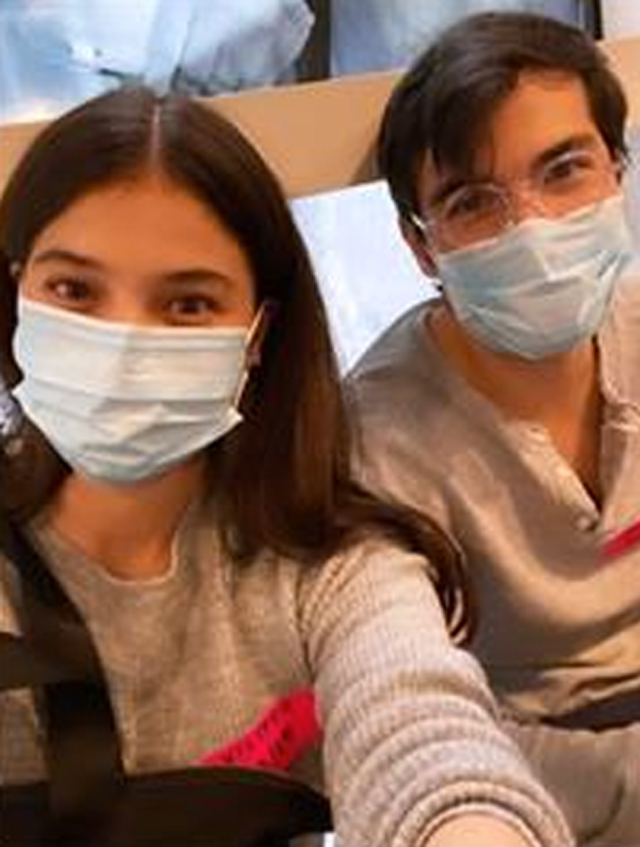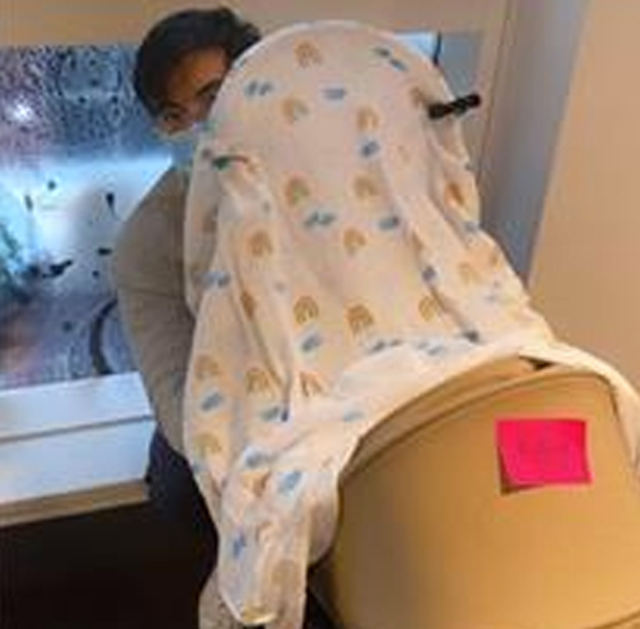 Experts don't recommend kids younger than age two, let alone newborns, to wear a mask or any facial covering. Newborns have smaller airways and will have a harder time breathing through the cover. It also poses an increased risk of suffocation and strangulation.
If you need to bring a baby outside, the American Academy of Pediatrics (AAP) recommends covering the infant carrier or stroller with a blanket. This helps protect the baby but still allows them to breathe comfortably.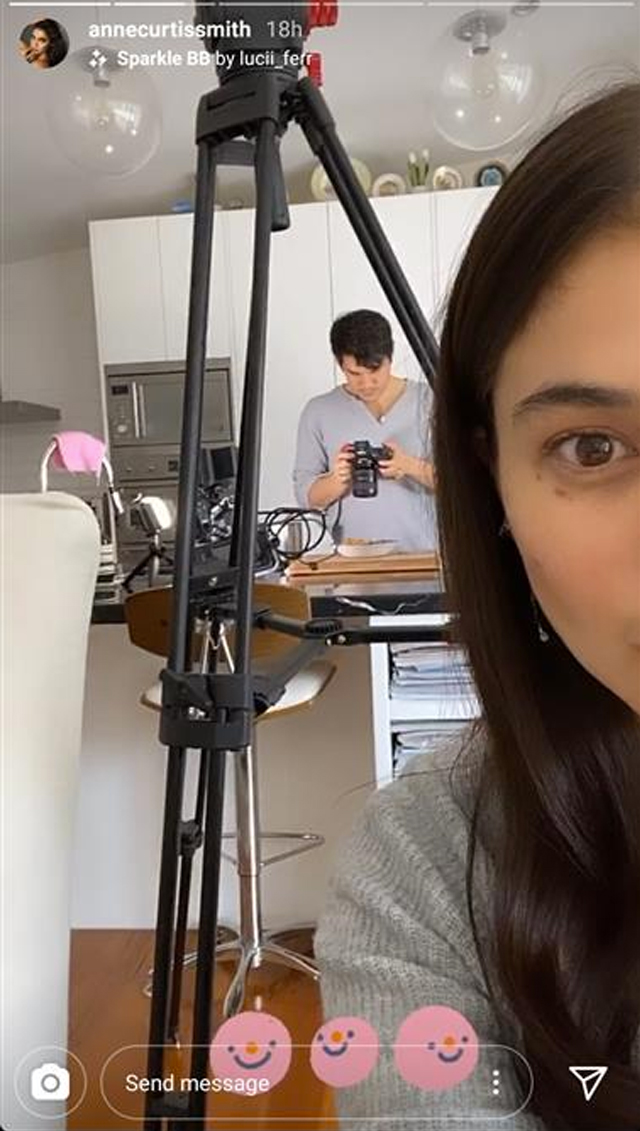 "We're home na and Dahlia Amelié is healthy as can be," Anne shared. "Okay, back to vlogging ang lolo mo,' she quipped. The interval between her Instagram Stories is just about an hour, so it was just a quick trip outside.
Even though Erwan is busy still producing his own videos while staying at home, he's not neglecting his dad duties and is happy to spend more time with Dahlia Amelié. He's not neglecting her other roles as well, aka taking photos and videos of her.
Erwan already imagines his daughter as a marathon runner. You can also hear the little one in the background on some of his videos. The #girldad is also glad to have tummy time with Dahlian Amelié as Anne takes her coffee break. Good job, Erwan!