1 Four months after Erwan Heussaff proposed during a trip to the East Coast in November 2016, Anne Curtis has officially begun planning for their upcoming wedding—according to Instagram, at least. The 32-year-old actress posted a photo on the social media app's Stories function of a wedding planner and organizer gifted by her soon-to-be sister-in-law, Vanessa. We'd love to get a peek at some of those pages! ;)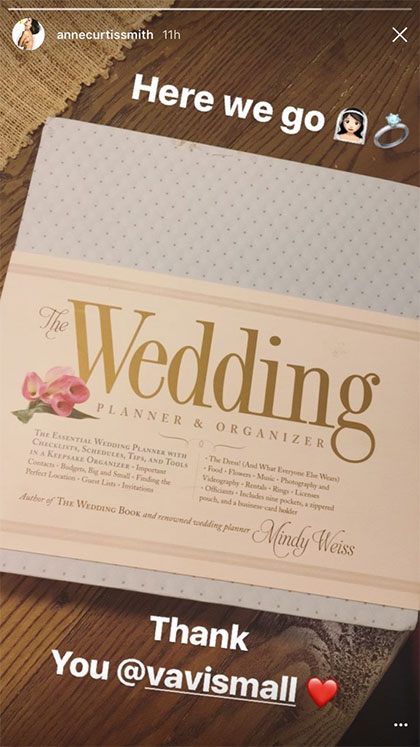 2 You've probably seen that hilarious clip of two kids adorably interrupting their dad's live Skype session for BBC News. Robert Kelly, a professor at South Korea's Pusan National University, and his family recently went viral, after his daughter and son casually strolled in during what was meant to be a serious video interview. Now, the family has come together for their first actual appearance, an interview with The Wall Street Journal set in that exact home office that started it all. (Entertainment Weekly)
Continue reading below ↓
Recommended Videos
3 Cara Delevigne is coming out with a book! The model-turned-actress just teased her novel, Mirror, Mirror, which she describes as "a twisty coming-of-age story about sixteen year old friends Red, Leo, Naima and Rose who are all trying to figure out who they are and navigate the minefield of school and relationships. Until it all changes one day… (que scary music)." Keep an eye out for it this October.
4 A marriage mix-up is at the center of Kathryn Bernardo and Daniel Padilla's next movie, Can't Help Falling In Love. Based on the newly released teaser trailer, it's going to be a riot.
5 Sarah Lahbati, Richard Gutierrez, and their son, Zion, are in Sarah's hometown of Geneva, Switzerland for a family vacation. While en route, Sarah posted a photo of some snow-capped mountains; she also shared a snap of her and Richard with her childhood friends. Looking forward to see what they get up to next!