UPDATED: December 8, 2014
For Public Storm Warning Signal updates, visit PAGASA's website here. Metro Manila is under storm signal #2, with winds of 61-100 kph. 
***

TIP: Bookmark Google Public Alerts to display real-time updates from PAGASA and other typhoon news, including Ruby's route and expected damage. 
***

If you want information on shelters, evac centers, and the cyclone's path, use this Google Crisis Map. Double-tap to zoom into a locale:
***
Want to find a family member who lives in the affected areas? Use this Google Person Finder:
***
Take note of these hashtags for real-time updates:
For storm coverage: #RubyPH
***
Save these emergency numbers on your phone as well!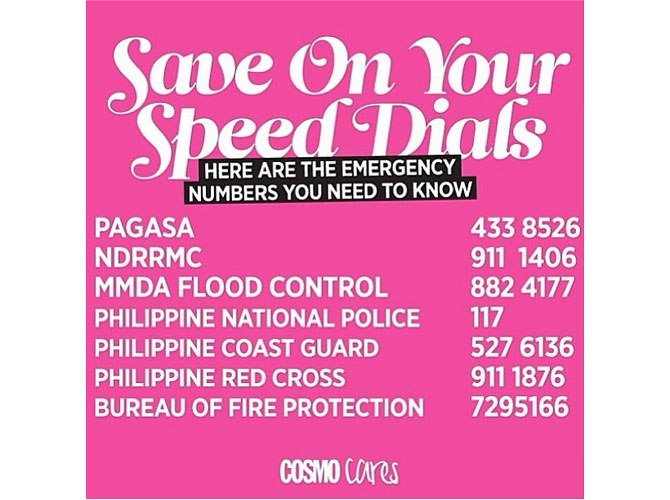 RELATED LINKS:
Continue reading below ↓
Recommended Videos
Via FHM.com.ph: #Hagupit: What You Need To Know About The Approaching 'Super Typhoon'
Via Spot.ph: Metro Manila to experience rains from Typhoon 'Hagupit' this weekend
Stay safe and dry, Cosmo girls! #CosmoCares