This really doesn't need to be said at this point, but Ariana Grande is a tour de force. You know it, I know it, your grandparents probably know it, it's just a fact! But because Hollywood is Hollywood, talent doesn't always translate into a full-trophy cabinet like John Legend and Chrissy Teigen have at their house. (Exhibit A is the Grammy-less Bob Marley and no, I'm still not over it.)
Now that the 2020 Grammy Awards nominations are in though, Ariana Grande has hit double digits with 11 total nominations (and one win), which is impressive!
Ahead of the 2020 Grammys in January where Ari could pick up five more Ws, let's take a stroll through the ghosts of trophies past and future by looking closer at every one of Ariana Grande's Grammy nominations, in order from most to least recent. Shall we?
2020 Best Album Of The Year: Thank U, Next
Ariana's shaping up to have a GREAT 2020 Grammys already, since she's netted five nominations. That's a BFD, especially since Album of the Year and Record of the Year are two of the biggest categories of the whole night.
2020 Best Record Of The Year: "7 Rings"
Record of the Year is another huge category featuring Ariana for the first time ever. She's up against other newcomers like Billie Eilish and Lizzo, so it'll be interesting to see how it all shakes out.
2020 Best Pop Solo Performance: "7 Rings"
Clearly, the Recording Academy was feeling "7 Rings." It's easy to understand why.
ADVERTISMENT - CONTINUE READING BELOW ↓
2020 Best Pop Duo/Group Performance: "Boyfriend"
Ari and Social House's collab also got some acknowledgment in the nominations, right there with Camila Cabello and Shawn Mendes' "Señorita."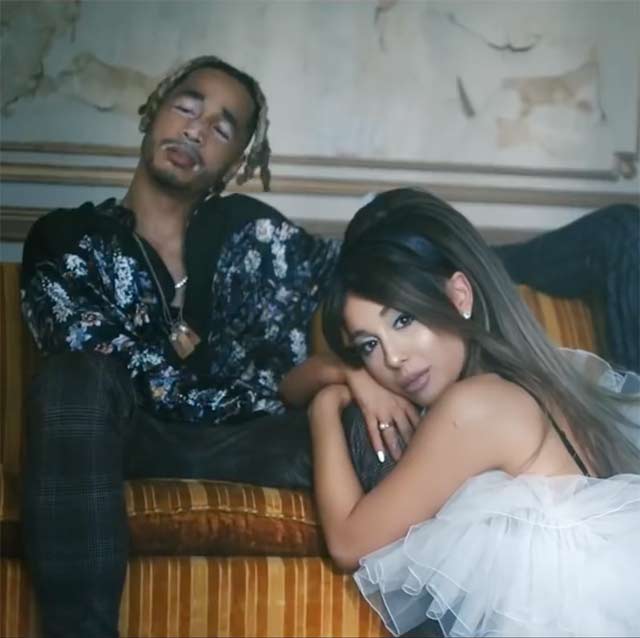 2020 Best Pop Vocal Album: Thank U, Next
Out of her 11 nominations, Ariana has won only one so far, and it was last year in this category. What do you think her chances are of a repeat victory?
2019 Best Pop Vocal Album: Sweetener
Let's start with Ariana Grande's Grammy WIN, because FI-NA-LLY, amirite? Ariana got her first Grammy W last year for Sweetener, although she wasn't actually at the award show herself to pick it up.
After some Ariana x Grammys drama involving her performance, she chose to stay home but still gifted us with pics of the Cinderella-esque Zac Posen gown she planned to wear.
Plus, she got the Grammy she won eventually in the mail, so all's well that ends well.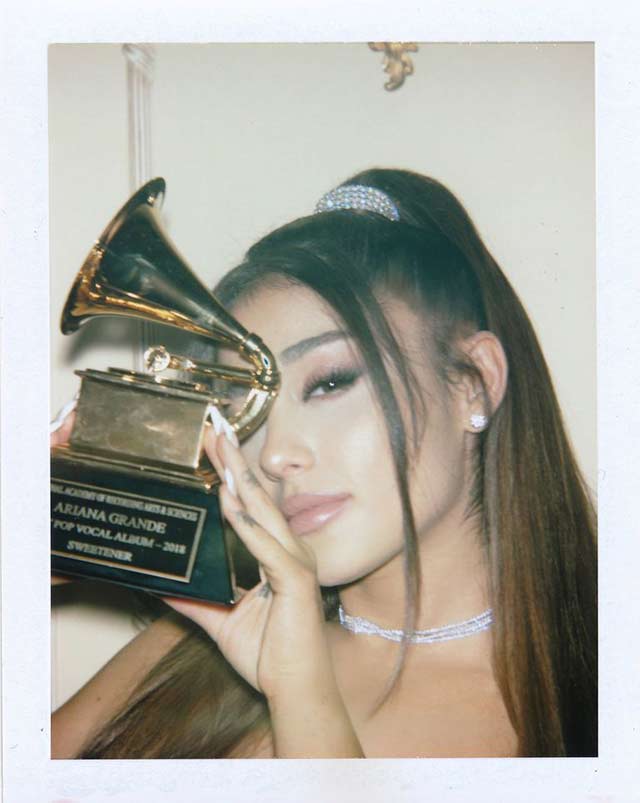 2019 Best Pop Solo Performance: "God Is A Woman"
The same year, Ariana won a Grammy for Sweetener, she was also nominated for "God Is a Woman" specifically. Ultimately, Lady Gaga ended up winning this one for "Joanne (Where Do You Think You're Goin'?)" instead.
Fun fact: There's a chance both Gaga and Ari will be nominated for 2020 Grammys too (for A Star Is Born and Thank U, Next, respectfully).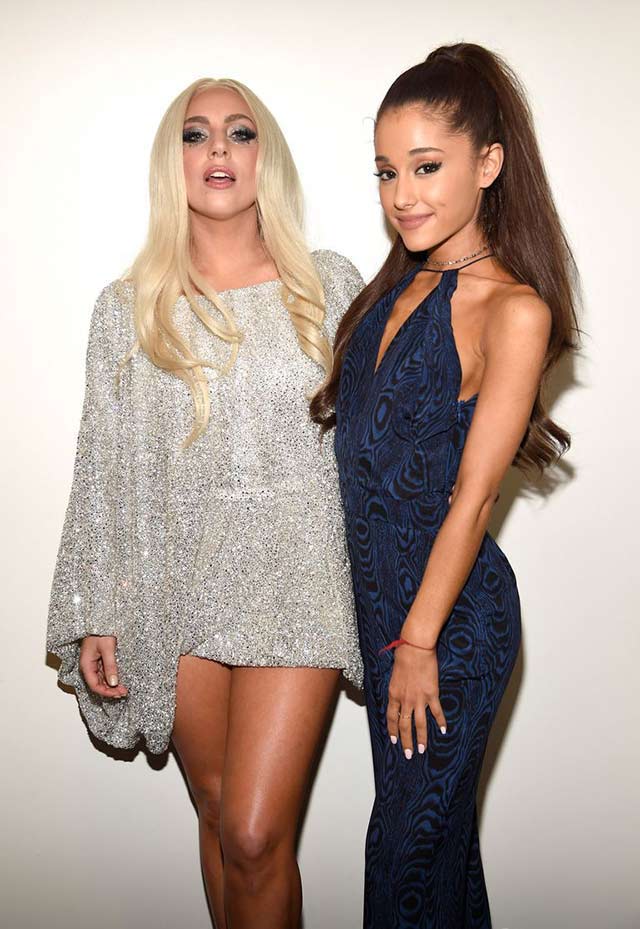 ADVERTISMENT - CONTINUE READING BELOW ↓
2017 Best Pop Solo Performance: "Dangerous Woman"
Rewind two years back after collecting her first Grammy, and Ariana's fans were pretty livid about the 2016 Grammys. Sure, she was nominated for two awards, but she won neither and her fan-favorite hit "Into You" didn't get any recognition. Lame.
2017 Best Pop Vocal Album: Dangerous Woman
Okay, admittedly, this year was a toughie for everyone. You had Adele, Beyoncé, Justin Bieber, Kelly Clarkson, and Ari (of course) all put head-to-head in this ONE category. You can't win! You just can't!! And unfortunately for Ariana, she didn't.
Adele ended up taking home this award.
2015 Best Pop Duo/Group Performance: "Bang Bang"
Ariana teamed up with Nicki Minaj and Jessie J on a single that launched a beautiful friendship between Ari and Nicki. That's gotta be better than taking home a trophy, right?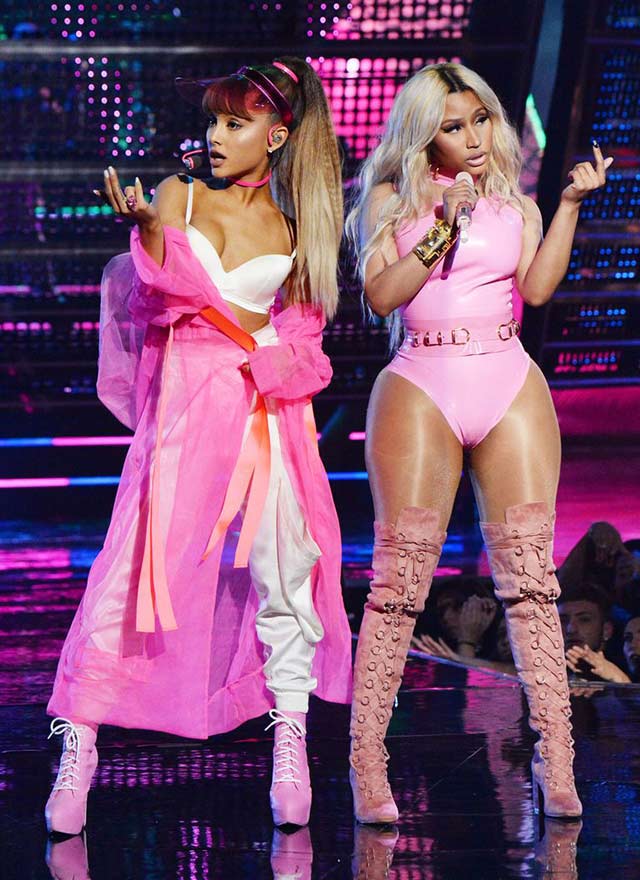 2015 Best Pop Vocal Album: My Everything
Ari's second studio album was the first to net her some Grammys love. My Everything debuted at the top of the Billboard 200, and while it didn't win a Grammy, it did set the stage for years and years of awards going forward. You love to see it.
***
This article originally appeared on Cosmopolitan.com. Minor edits have been made by the Cosmo.ph editors.