Ashley Benson and Cara Delevingne are simply not here for people who come for their relationship, especially via Instagram comments. The two of them just majorly clapped back at someone who left a homophobic comment on Ashley's 'gram.
According to Us Weekly, one commenter wrote that Cara was "so disrespectful," for some reason. Buzzfeed got a screenshot of another commenter who wrote, "Ashley I know you are here," which is... ominous?? Then they continued with, "I'm serious you need to stay away from that devil and never go back I'm sure many strong handsome religious man would take you back in a heartbeat. You are not like this you aren't gay you love men and you need one."
Obviously, that is a terrible thing to write on anyone's Instagram, and it wasn't lost on Ashley how awful it was. She commented back, "You need to mind your own business. Stop making things up."
And then Cara stepped in to handle both of these trolls. "You are f*cking disgusting! If you have a problem with true love then come and say this sh*t to my face instead pathetically hating through Instagram," she wrote.
Continue reading below ↓
Recommended Videos
"I genuinely feel sorry for you both, you are clearly not happy in your lives and have far too much time on your hands. Maybe get a hobby that doesn't involve being homophobic and hating others for being happy."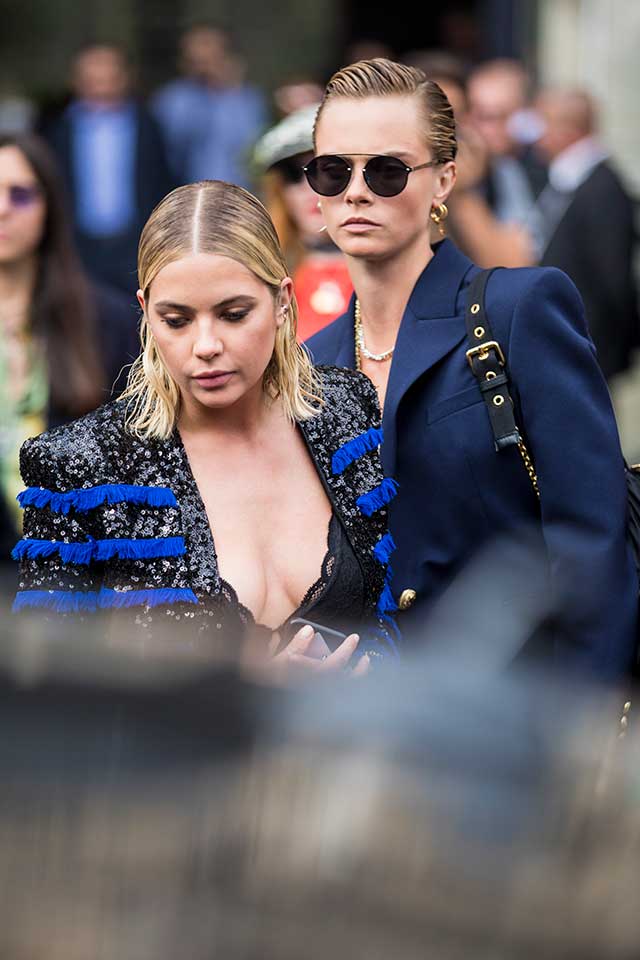 YEAH, CARA. You tell 'em. FYI, the two of them have been seeing each other since last summer, and a source told Us Weekly they're very happy together.
"This is the first girl [Ashley's] ever dated," they said. "This relationship with Cara is the first time she's been in a healthy relationship, and she feels as if it's really easy with her."
So like... why would anyone hate on that?
***
This article originally appeared on Cosmopolitan.com. Minor edits have been made by the Cosmo.ph editors.