Good news: According to PAGASA, tropical storm Maring left the country at 7a.m. today, but expect some heavy rains. (ABS-CBN News). If you're stuck at home, but want to help with the relief and rescue operations, find out which hashtags to use by checking out our Do Your Part! Use Social Media to Help Out article here, and dont forget to follow us on Facebook, Instagram, and Twitter for #MaringPH updates! Stay dry, chicas!
Stars are just like the rest of us! Celebrity couple Carla Abellana and Geoff Eigenmann volunteered to pack relief goods for our furry friends at the Philippine Animal Welfare Society headquarters. (PAWS)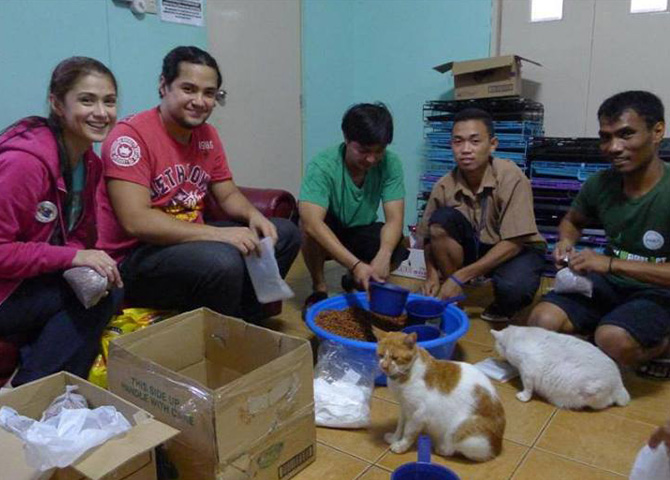 Photo: PAWS Philippines Facebook
Continue reading below ↓
Recommended Videos
Have you seen The ConjuRAIN? Facebook user Aris Olea made this movie meme which went viral on social media yesterday! Witty, eh?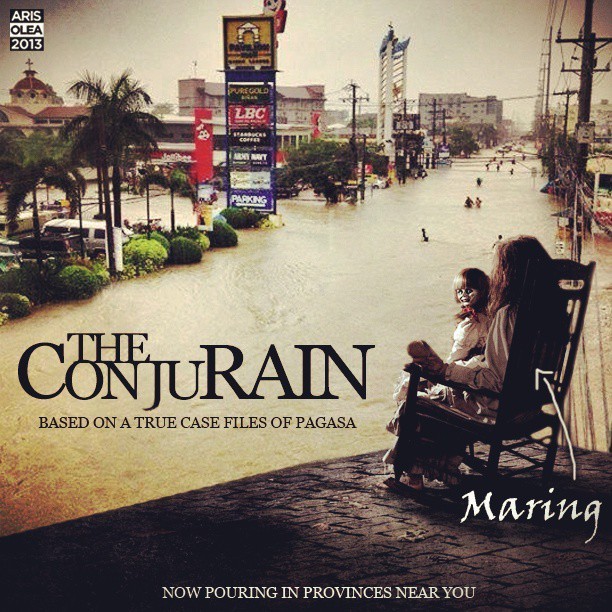 What, you didn't get the office memo? Today marks the 30th Death Anniversary of Ninoy Aquino. Despite the gloomy weather, we're commemorating with something yellow to brighten our day. (Check it out!)

'NSync fans, you're gonna love this! Justin Timberlake, J.C. Chasez, Lance Bass, Joey Fatone and Chris Kirkpatrick are reuniting after 10 years at the MTV Video Music Awards on Sunday, August 25! (Rolling Stone)