Move over Cronuts, there's a new kid in town: meet the Ramen Burger! The Shoyu Ramen Burger, a masterpiece by Keizo Shimamoto and his team, was the talk of the town during a food fair in New York City. Can't wait for this to hit the streets of Manila! (villagevoice.com)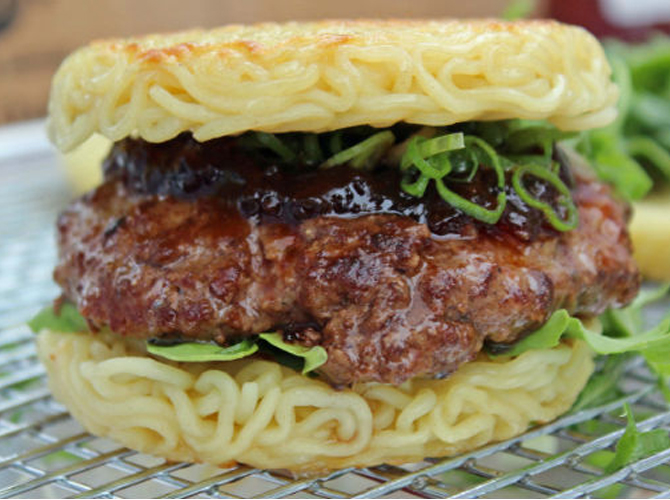 So call me, maybe? Carly Rae Jepsen's concert last night left her Pinoy fans screaming for more. Carly tweeted: "Thank you Manila! Mwah x" and included snapshots from her show. We hope you come back soon, Carly! (gmatnetwork.com)

The infamous Tumblr blog Rich Kids of Instagram is being turned into a reality series by E! The series will follow the extravagant lifestyles of the youngsters of Beverly Hills. New gulity pleasure? (mashable.com)

If you could recreate Ryan Gosling and Rachel McAdams' super steamy kiss-in-the-rain scene from The Notebook, would you? These guys wanted to test girls' willingness to make out with a total stranger to experience this iconic scene, and it surprsingly worked! Check out "The Notebook Rain Kiss In Real Life" experiment below.
Continue reading below ↓
Recommended Videos


Oops! Girls star Jemima Kirke was allegedly removed from Jay Z's video set by security recently after wrapping her arms around him and refusing to release him. (Full story here!)