[Spoilers ahead for Once Upon a Time in Hollywood detailing Austin's part in the film. If you haven't seen the movie yet, please exit this post. Trust me, you really don't want it ruined for you.]
The first time I laid eyes on Austin Butler, I was bingeing The Carrie Diaries in my dorm room. My introduction was Austin as Sebastian Kydd, the love interest of Carrie Bradshaw, and exactly my kind of f*ckboy: blonde, wealthy, and wearing a leather jacket.
After that show ended (tragically early, IMO), Austin fell off my radar. But about every six months, I'd think to myself, Hey, I wonder what that kid from the Sex and the City prequel is up to. I'd give his Instagram a quick check, make sure he was still hot, and move on with my day. Thus, a star crush was born.
With his role in this year's Once Upon a Time in Hollywood, on top of the news that he's set to play Elvis in the upcoming Baz Luhrmann biopic, it feels like the Age of Austin is finally here. Here's why you need to get the f*ck on board.
Continue reading below ↓
Recommended Videos
First, his face.
What can I say? He's a regulation hottie. I mean, those eyes! The half smile that regular guys simply cannot pull off! I don't know what else to say here other than...he's real pretty.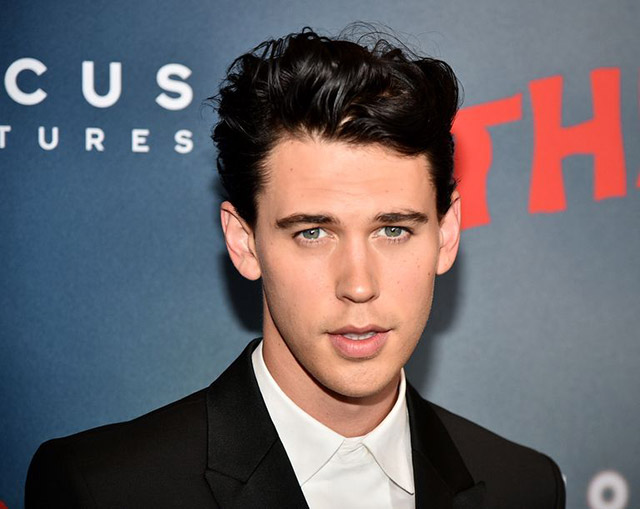 His relationship with Vanessa Hudgens.
In case you are unaware, Austin and Vanessa Hudgens have been dating for seven(!) years. They're pretty damn adorable together, and they post pictures like this, which will make you simultaneously love and hate them.
At the premiere for OUATIH earlier this week, a reporter asked Austin about Vanessa, and this is legit what he said: "It's hard for me to even put into words what that girl means to me. I am so inspired by her every day and I just love her to my core." Shit, that's annoyingly cute.
He can pull off quite literally any hairstyle.
Just gonna drop some pics here for your review.
Black-hair-coiffed Austin: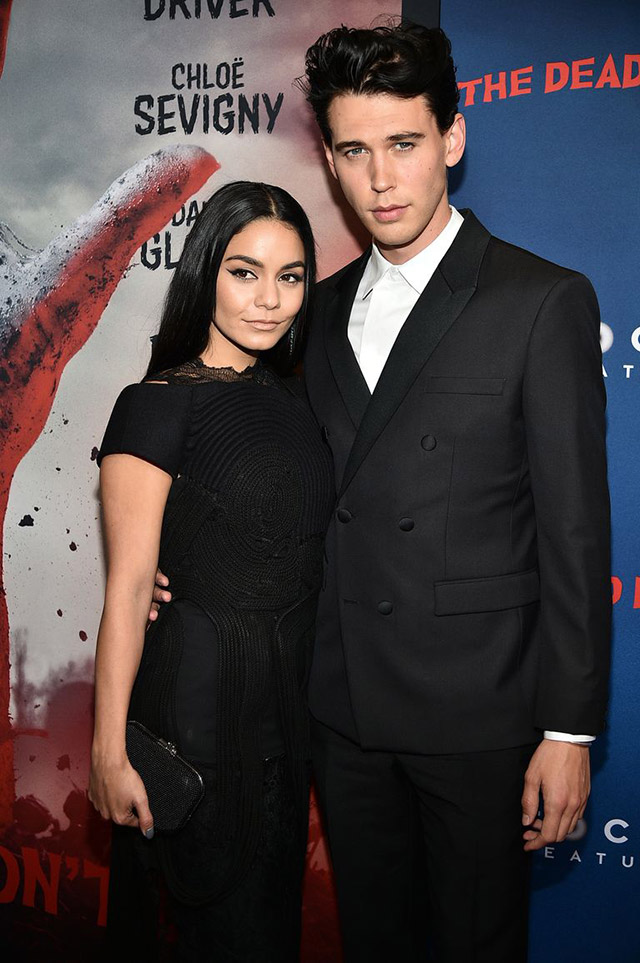 Black-shaggy-hair Austin: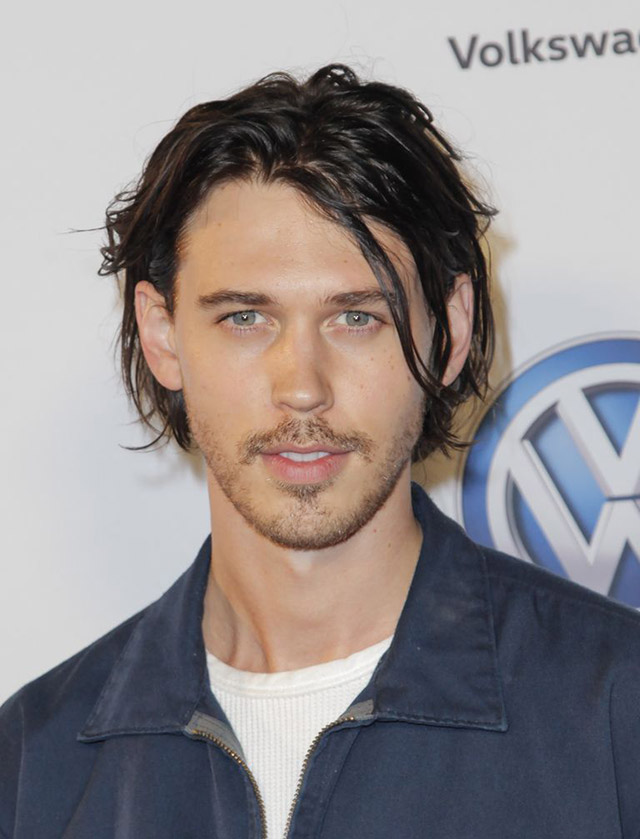 Long-blonde-hair Austin: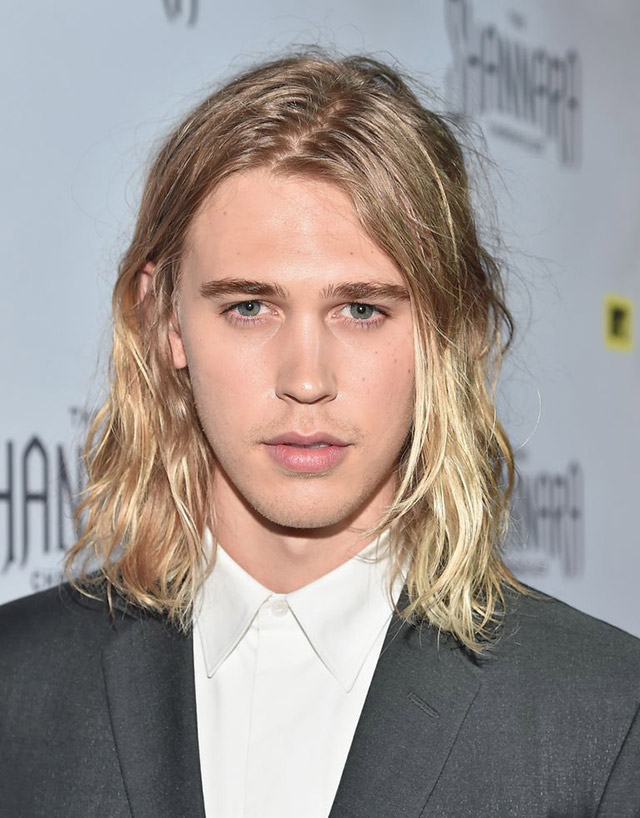 Shorter-blonde-hair Austin: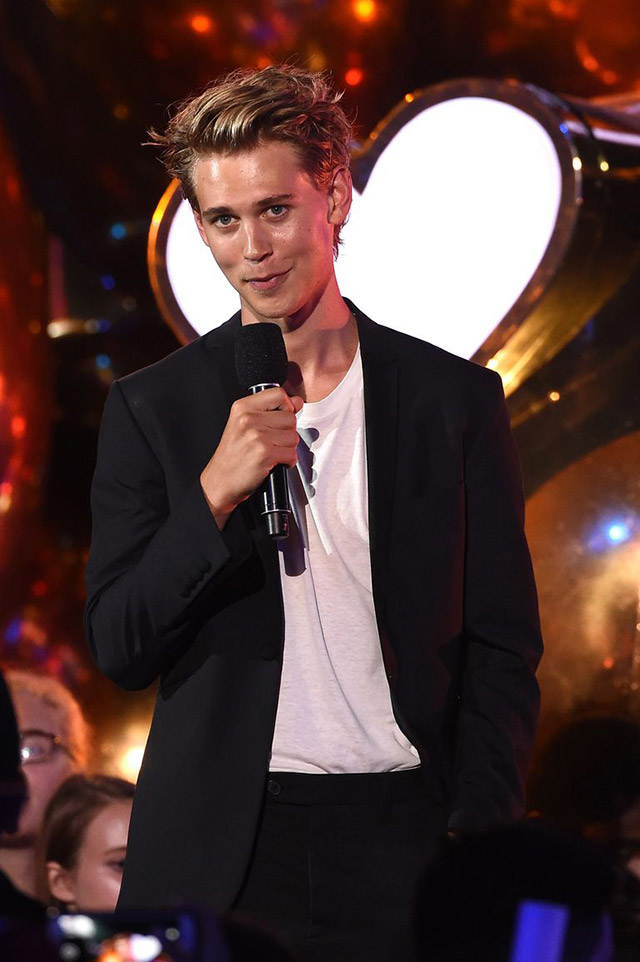 Sexy-with-his-hair-pushed-back-into-a-man-bun Austin: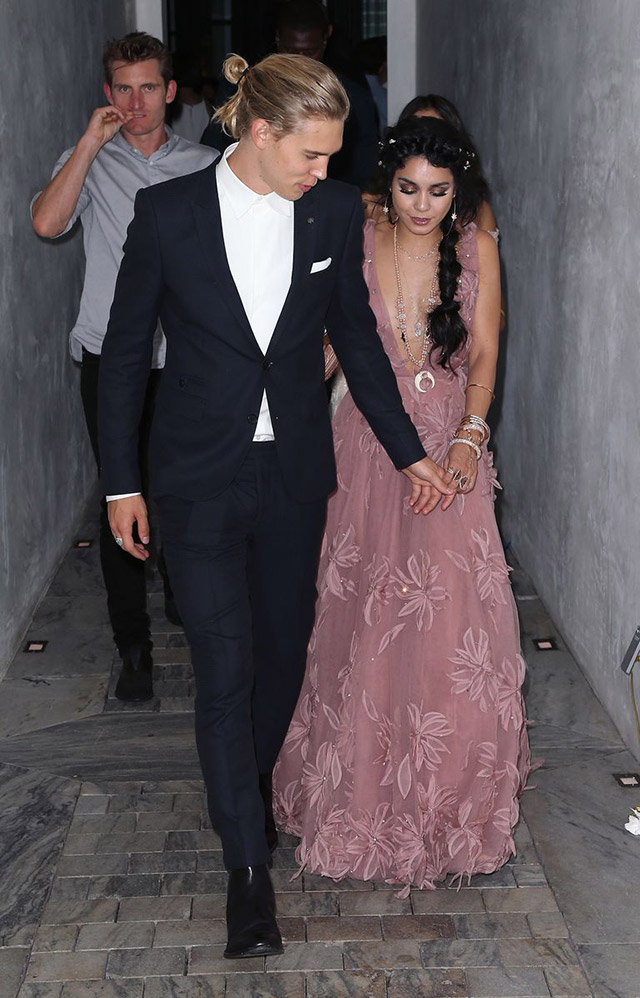 I could keep going, but you get the point.
His Instagram aesthetic is cooler than any of ours.
No basic iced-coffee pics here. Austin's Instagram is a highly curated collection of stuff way cooler than anything I'd ever put on my own 'gram, and that—in and of itself—is damn appealing. Artsy guys are in rn.
Slightly pretentious? Maybe...but not enough to make me hold it against him. 
He does "creepy" shockingly well.
[Hi, OUATIH SPOILERRRS COMING UP RIGHT HERE.] In Quentin Tarantino's newest film, Austin plays Tex Watson, a real member of the Manson Family who helped carry out the Tate murders according to Manson's instructions. I've seen the movie, and let me just say that Austin is super convincing as a cult member who maybe hasn't bought into the entire lifestyle yet. You would think "Manson Family member" would be a turn-off, but see the movie and then let's talk. Oh, Austin also rides a horse in the movie. I stan a cowboy!
PLUS, he wore this costume for Halloween a few years ago. It's...amazing? And so creepy? In a hot way?
He can sing??
Yeah. IDK if this is actually his voice, but if it is, things are looking good for his Elvis role.
Okay, I think that's all I have to say. I'll leave you with this photo as a parting gift.
You're welcome!
***
This article originally appeared on Cosmopolitan.com. Minor edits have been made by the Cosmo.ph editors.