When you put a ton of celebrities in one room and feed them loads of free alcohol, there are bound to be hilarious (and awkward) moments. This year's Golden Globes were no exception, thank God. From awkward red carpet interviews to the flu shot, here are the most cringe-worthy moments of the entire show. 
Debra Messing correcting Giuliana Rancic during their red carpet interview.
Will & Grace as a whole wasn't nominated for any Golden Globes this year, which means the cast didn't present any awards. Giuliana either didn't know that or forgot, and Debra had to awkwardly correct her on it. 
Continue reading below ↓
Recommended Videos
Debra was professional about it, as always.
The entire opening monologue.
Sandra Oh and Andy Samberg are incredible people, don't get me wrong, but the opening monologue had its cringey moments. More on that right over here.
Sandra's dress was straight fire, though. Don't get it twisted.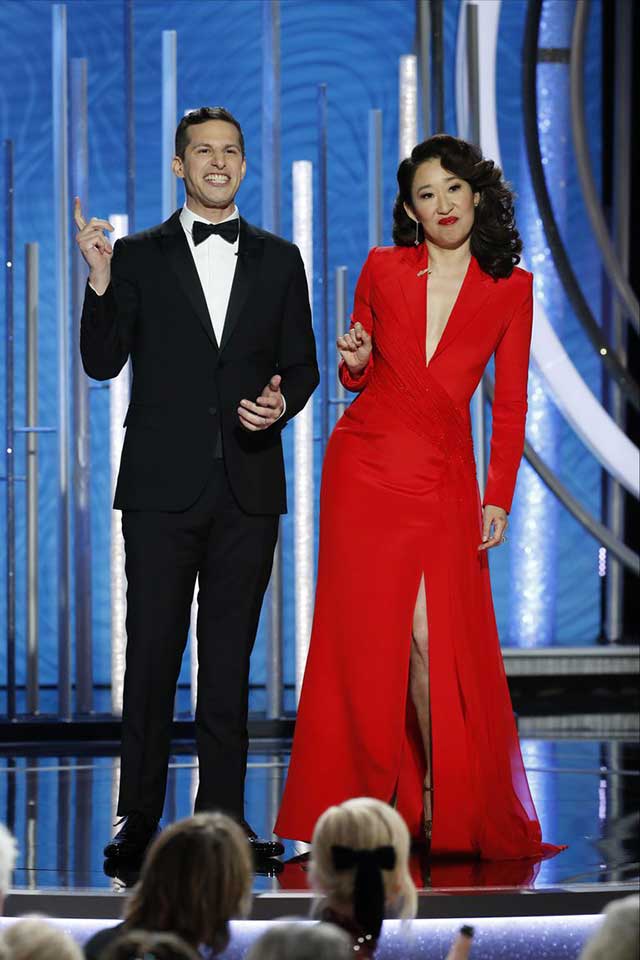 When Anthony Scaramucci was there?
Oh, did you forget about The Mooch? Yeah, apparently he was there. Why? Great question. Here's the photo evidence, just so you know we're not lying to you.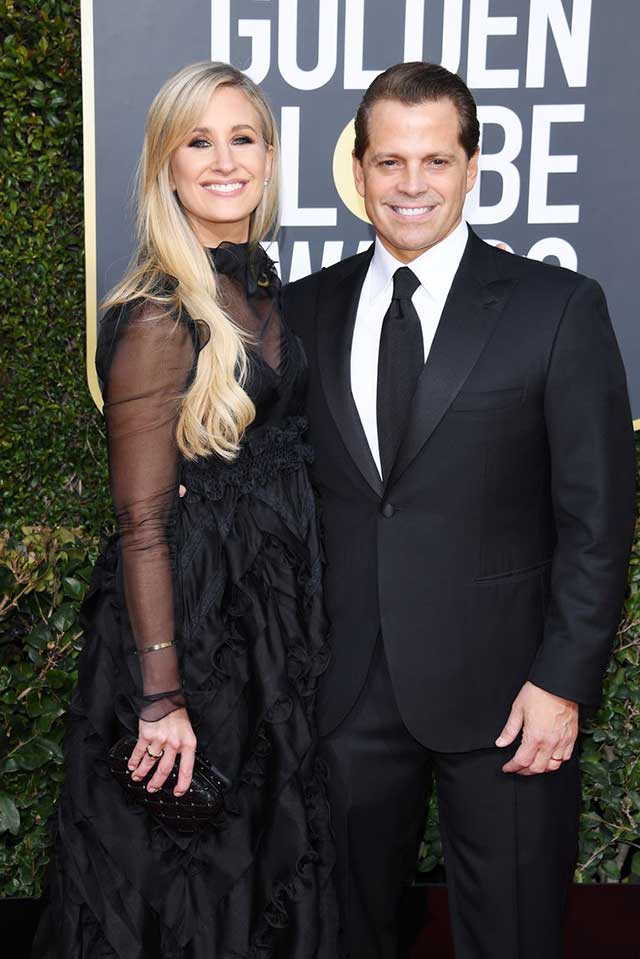 When the hosts tried to give flu shots to everyone in the audience.
Instead of, say, pizza, or even more free alcohol, Sandra and Andy decided to give all the stars in the audience free flu shots. Needless to say, it didn't go over well. I mean, needles? On camera? No, thanks.
When Taylor Swift went in for the cheek kiss and Lady Gaga went in for the hug.
Basically, Taylor was presenting the award for Lady Gaga's song "Shallow," and when Gaga got onstage, she went in for a hug and Taylor went in for the double cheek kiss. You can watch the awkwardness go down in this very janky Twitter video.
When Maya Rudolph and Amy Poehler poked fun at *that* Emmys proposal.
Yeah, they faked a proposal on the stage to lightly mock the proposal that went down at the Emmys. It was funny but also a tad uncomfy, because like, don't make fun of other people's love, okay?!
When Chrissy Metz maybe, sort of got caught calling Alison Brie a b*tch.
Here's what you need to know: a video surfaced that made it sound like Chrissy called Alison a b*tch. She denied it, as did Alison, but the fact that the whole thing even happened is awkward in and of itself.
When Lady Gaga lost to Glenn Close. 
Not to take away from Glenn's surely incredible performance, but Lady Gaga got robbed in the Best Actress Drama category. You can tell by the fact that this was Glenn's face when she won, LOL.
Follow Emma on Instagram.
***
This article originally appeared on Cosmopolitan.com. Minor edits have been made by the Cosmo.ph editors.