Ayn Bernos wrote a lengthy "thank you" post to everyone who supported her in her Miss Universe Philippines 2021 journey.
Ayn, who was a fan favorite for breaking beauty standards, managed to make it to the pageant's Top 16 finalists. Twitter even reacted to Ayn not taking home the crown, with one netizen commenting, "The fact that she redefined beauty queen standards and made it her own—that in itself is already a victory."
On Instagram, Ayn wrote, "My heart is full of gratitude for this opportunity, but more importantly, for the people I have met along the way who decided to help me make this happen."
Ayn added, "It takes a village to raise a beauty queen, and you raised me in two months."  
Ever so grateful for the Miss Universe Philippines opportunity, Ayn thanked the people behind her success in the pageant for "all the lessons, feedback, and effort!"
View this post on Instagram
She also thanked the designers, stylists, photographers, makeup artists, hairstylists, and mentors who gave their time and energy during the pageant.
The Miss Universe Philippines organization removed its minimum height requirement and Ayn took it as a sign to immediately send in her application. Addressing the Miss Universe Philippines organization, the 5'3" morena beauty added, "Thank you for opening the door for women like me."
Continue reading below ↓
Recommended Videos
Ayn also got to thank the people behind the production as she wrote, "Thank you for allowing us to shine." 
The San Juan City representative also got to meet good friends along the way. She wrote, "To my MUP sisters, thank you for your friendship and this sisterhood. I feel so blessed to have met all of you."
On Instagram Stories, Ayn shared a photo as she hung out with fellow Miss Universe Philippines contestants Kisses Delavin, Katrina Dimaranan, Princess Kristha Singh, and Victoria Velasquez Vincent.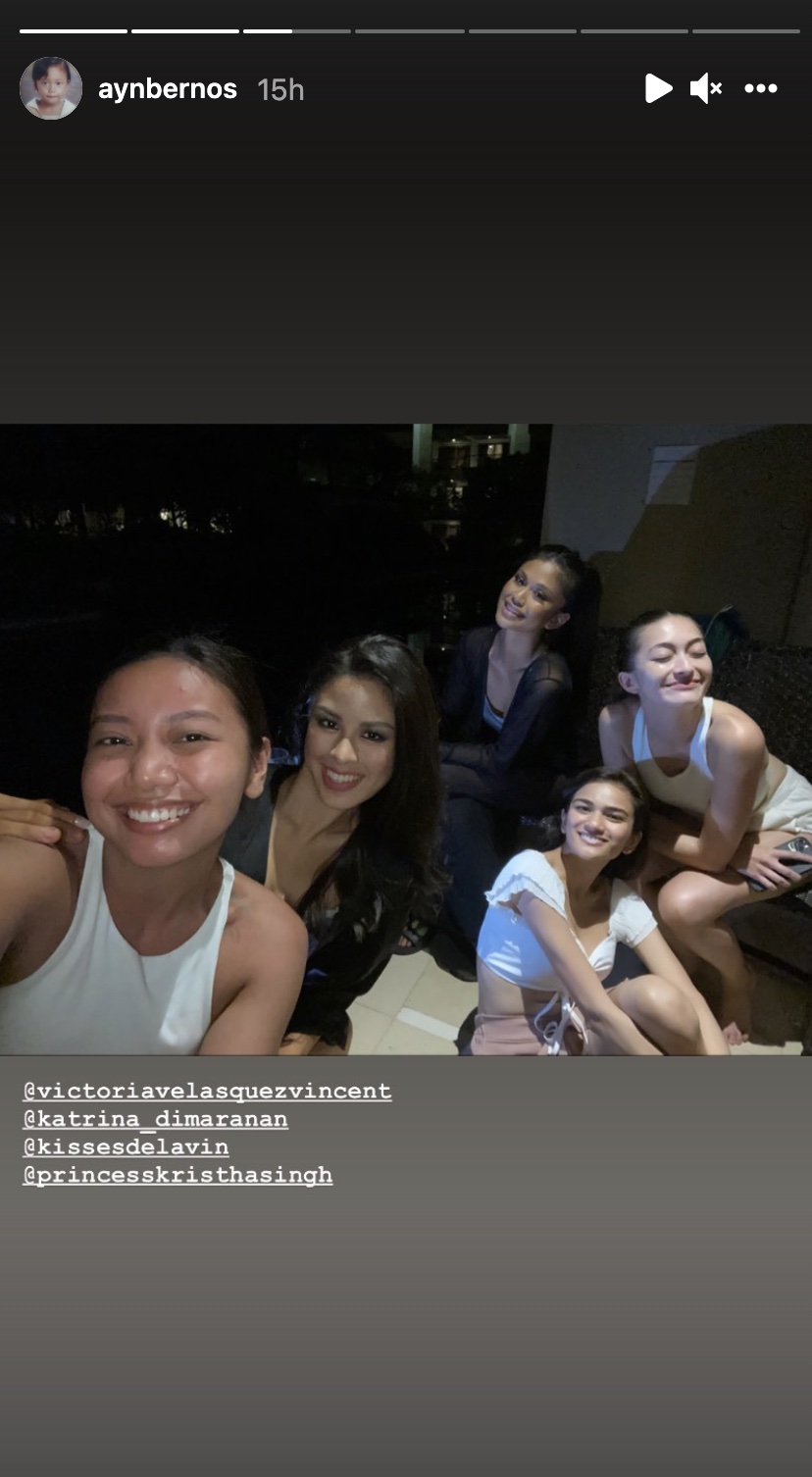 Ayn was also gracious to give a shoutout to designer Richie Bondoc who created her gold sequined evening gown. Richie even posted a behind-the-scenes video as he put together Ayn's gown for the occasion.
View this post on Instagram
Even if Ayn didn't win the crown, she's definitely opened doors for every aspiring beauty queen who wants to follow in her footsteps. Ayn previously said, "I am not just here to compete, I am here to fulfill a promise that I made myself many years ago. I promised young Ayn that I would try if I could, and I'm here today. And to every young girl out there who dares to dream, it's possible."