I remember the first time I discovered B.I (or Kim Hanbin): It was in October 2021 when I received an opportunity to produce a video interview featuring him. It was Hanbin's song "Cosmos" that initially caught my attention, but it was his mindset and how he values solitude that turned me into a fan. I recall doing the subtitles for the video and smiling as I read his meaningful answers to my questions. Almost a year after and I was finally able to *meet* him IRL—and now I know what euphoria feels like. 
In this story, I'll take you to Hanbin's first fan meeting in Manila and share why it's one of the most memorable K-pop events I have attended.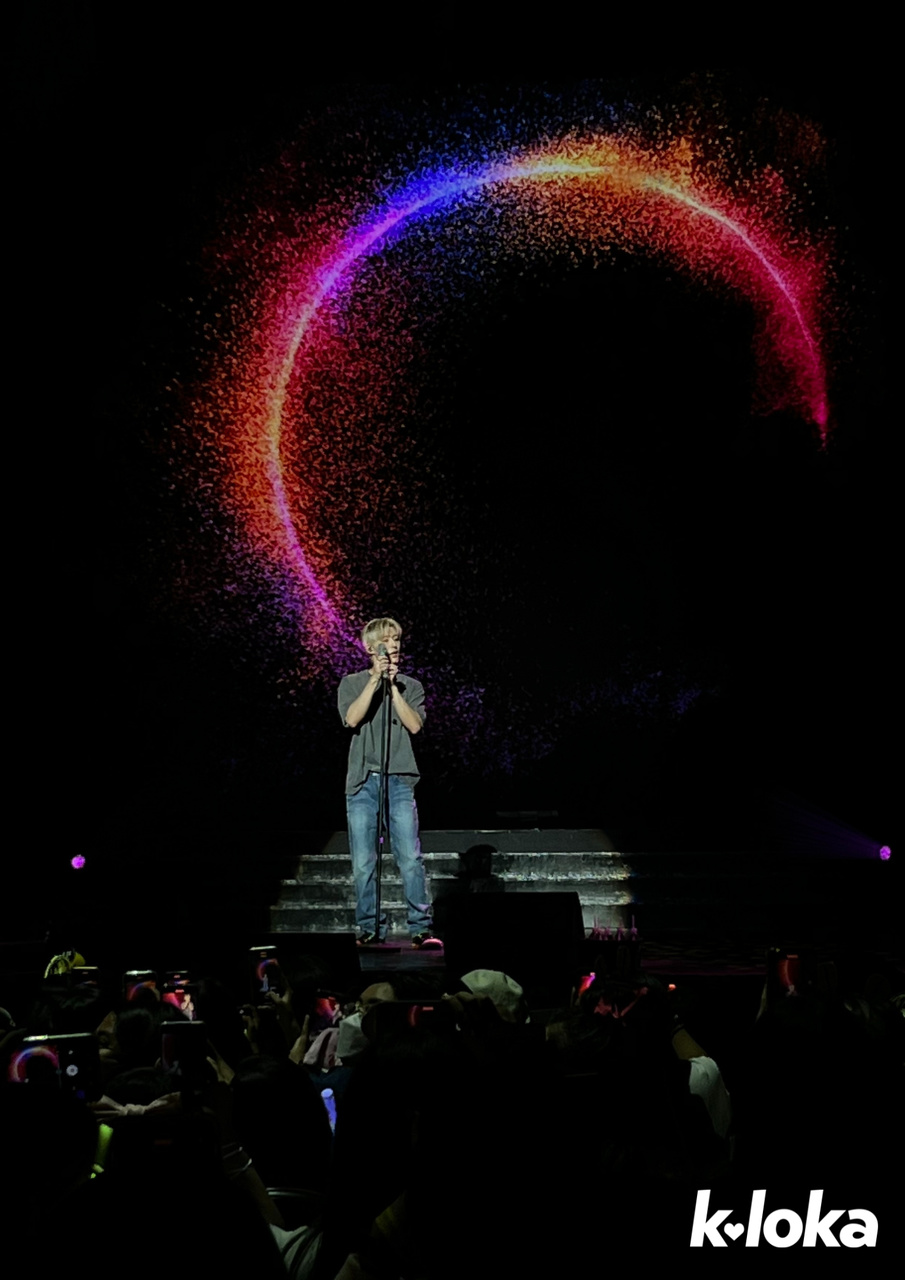 ADVERTISMENT - CONTINUE READING BELOW ↓
On June 12, event organizer Three Angles Production announced that B.I OFFLINE In Manila will happen on August 27. Just minutes after the good news was released, everyone went biteul biteul and Hanbin was already trending on Twitter. Come ticket selling day, Filo IDs (Hanbin's fandom) lined up early and tickets sold like hotcakes. Since a lot of fans love him, another event on the same day was added: Apart from the 7 p.m fan meeting, there's another show at 1 p.m.
Fast forward to August 27, I woke up earlier than I usually do on a weekend. I wanted to enjoy the fan meeting as much as I can, so I made sure that I'm at the venue before the event starts. Upon arriving at the New Frontier Theater, I met one of my friends whom I talk to about Hanbin a lot. Since he's been a fan for a long time, he would tell me stories about Hanbin's journey as a K-pop artist and I would happily listen to him. The internet is always available if you need info, but nothing beats when it comes from a true-blue fan.
By around 12:00 p.m, I parted ways with him and met my other friend whom I'll be fangirling with during Hanbin's shows. Before the 1 p.m fan meeting, we were already sharing our ~feels~ with each other and taking photos together for memories. We were so excited to see Hanbin perform live that we can't help but squeal! I'm used to attending K-pop concerts alone (maybe it's a Taurus thing, LOL) and this fan meeting made me realize that it's 10x more enjoyable when you have a fellow fan with you.
ADVERTISMENT - CONTINUE READING BELOW ↓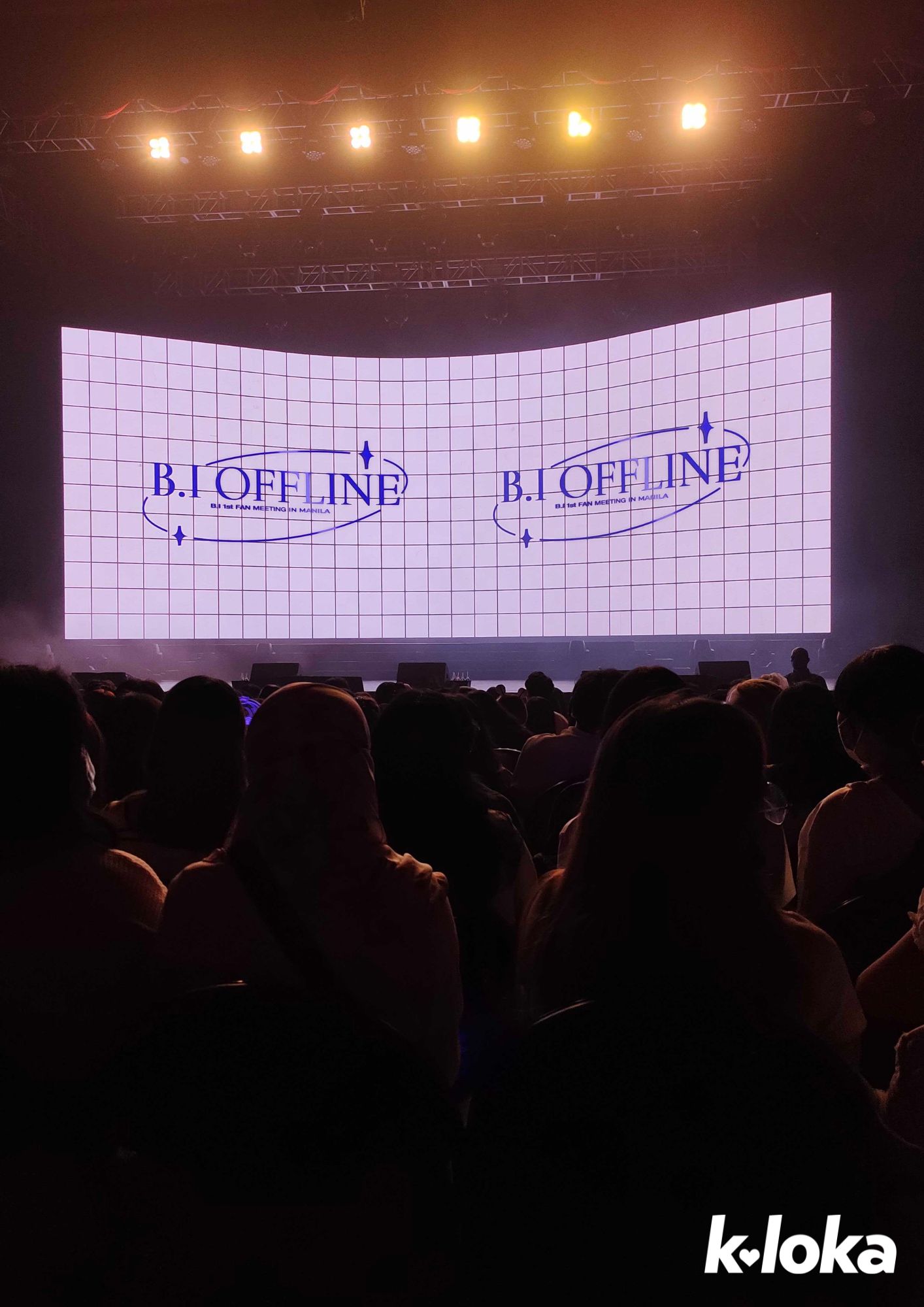 The moment Hanbin entered the stage, I had to blink twice to see if this was real. Is he real??? I know that he has top-tier visuals onscreen but he is so much more ethereal in person! My goal was to take photos and videos for a few minutes, and just immerse myself in the event. Hanbin first performed "Waterfall" and "illa illa," which made the crowd go wild.
ADVERTISMENT - CONTINUE READING BELOW ↓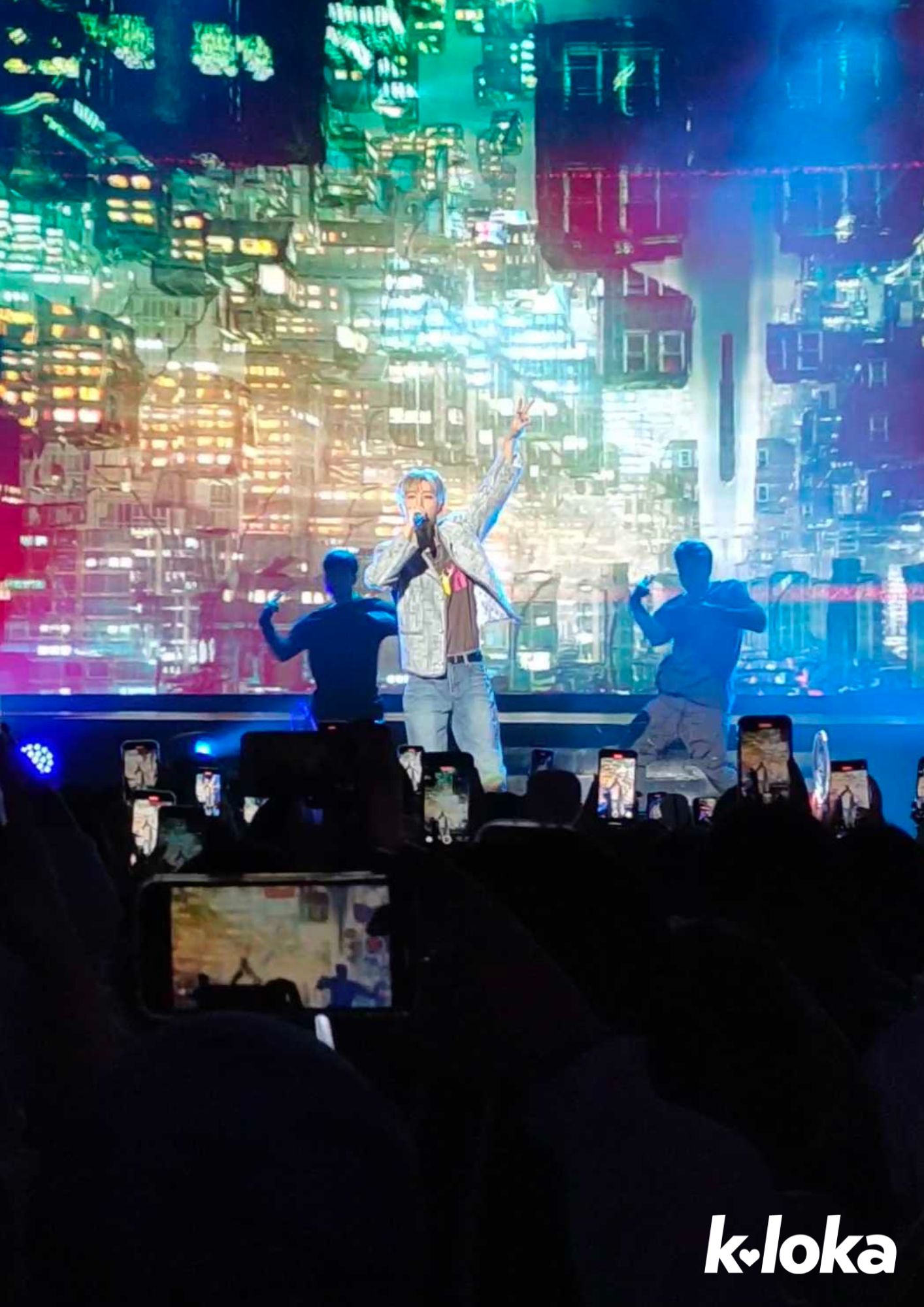 Since it's a fan meeting, Hanbin also ~interacted~ with Filo IDs. He played a game called "What's In The Box?" where he had to guess what's inside the box. Penalties await him if he fails to do so, which he happily did: Hanbin danced to IVE's "Love Dive" and NewJean's "Attention" and he nailed each dance cover! He also did some aegyo (cute gestures), much to the joy of his fans. Hanbin performed more of his songs and it was followed by a game called "Sweet Time With B.I" where fans could imagine themselves as if they're on a date with him. Sweet, indeed!
ADVERTISMENT - CONTINUE READING BELOW ↓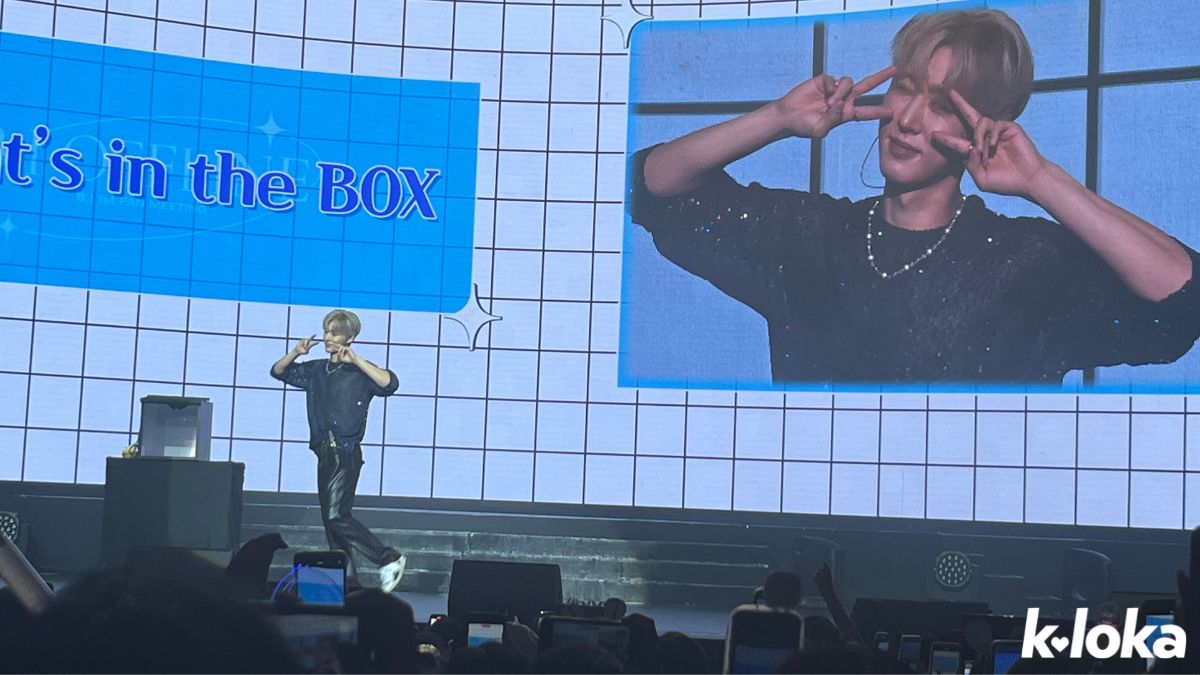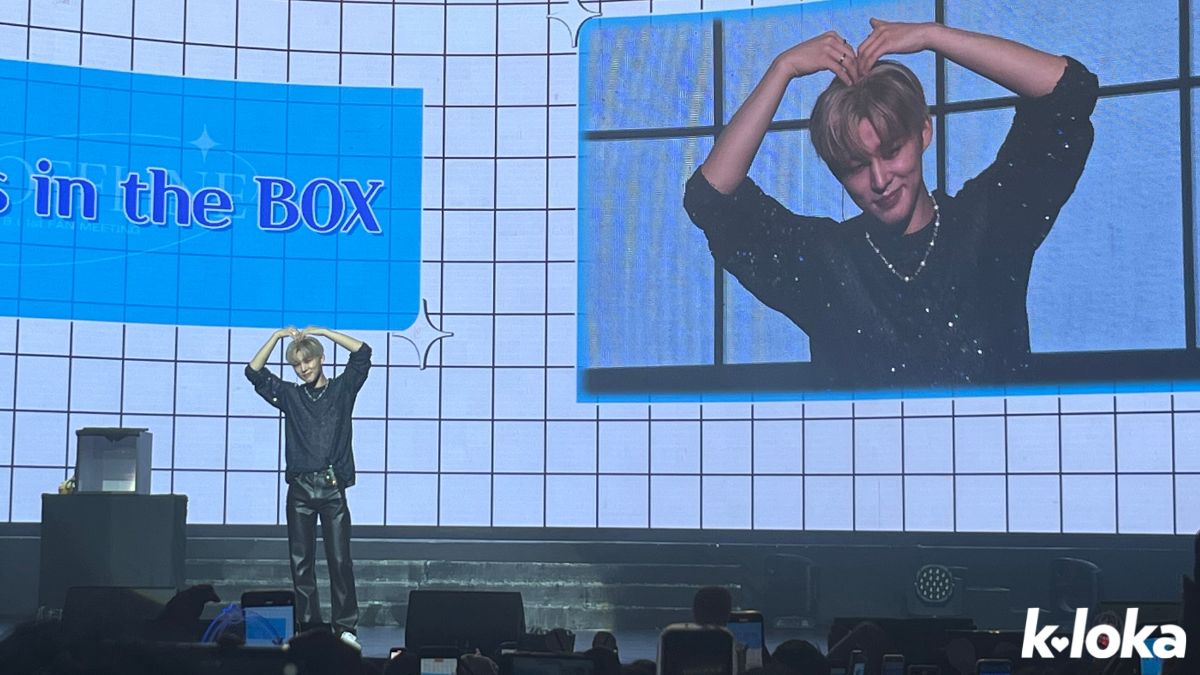 ADVERTISMENT - CONTINUE READING BELOW ↓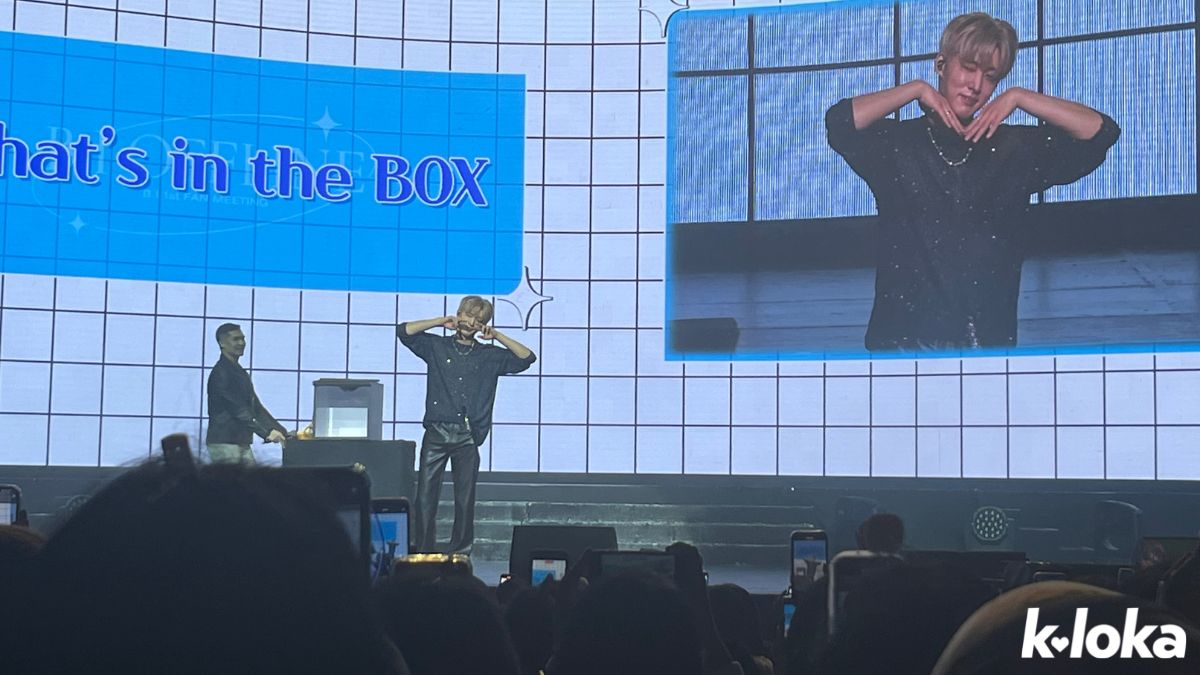 Of all of his performances, "Cosmos" is undoubtedly my favorite. Maybe because it's the track that introduced him to me, and it's now my all-time favorite K-pop song that never fails to make me kilig. It was a surreal moment to hear Hanbin sing this live! His vocals are stable and clear, and his stage presence is unlike no other. Hanbin was able to make us all sing and dance with him. Like what the host said, he's really one of K-pop's best. I think I screamed my lungs off during his fan meeting, and I have no regrets coming home hoarse.
ADVERTISMENT - CONTINUE READING BELOW ↓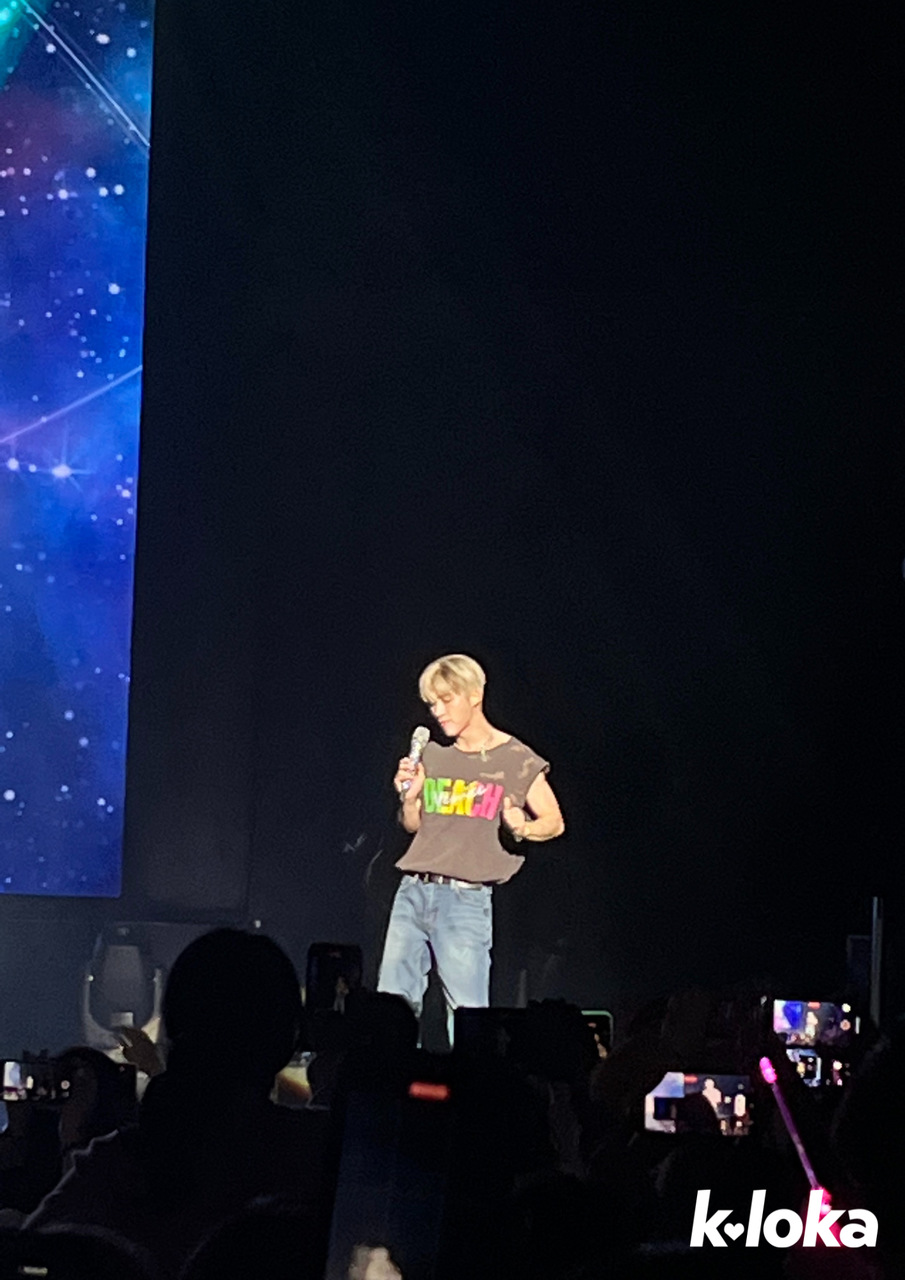 What made me emotional during the event was the video prepared by Charisma B.I Philippines, AKA Hanbin's PH fanbase, that was shown on the screen. It chronicled their numerous fan projects that not only promoted Hanbin as an artist but also as a compassionate person. ICYDK, he has been donating to charities and doing volunteer work with his fans over the years.
ADVERTISMENT - CONTINUE READING BELOW ↓
The video has the most touching words dedicated to Hanbin and tears were welling up in my eyes as I softly hum along to "Re-birth." It showed him as an icon of hope, and how he was able to inspire his fans to help those in need. The words that struck me the most were: "We finally crossed over the rough road. On this new road that we're gonna take, we promise to hold your hands tighter. Because no matter what road you take, Filipino IDs will be with you. There's no need for you to find us because we will always come to you first."
The 1 p.m show ended with Hanbin going down the stage to interact more with Filo IDs and I was able to see him up close. This dreamlike minute is now a core memory that I'll always look fondly back on.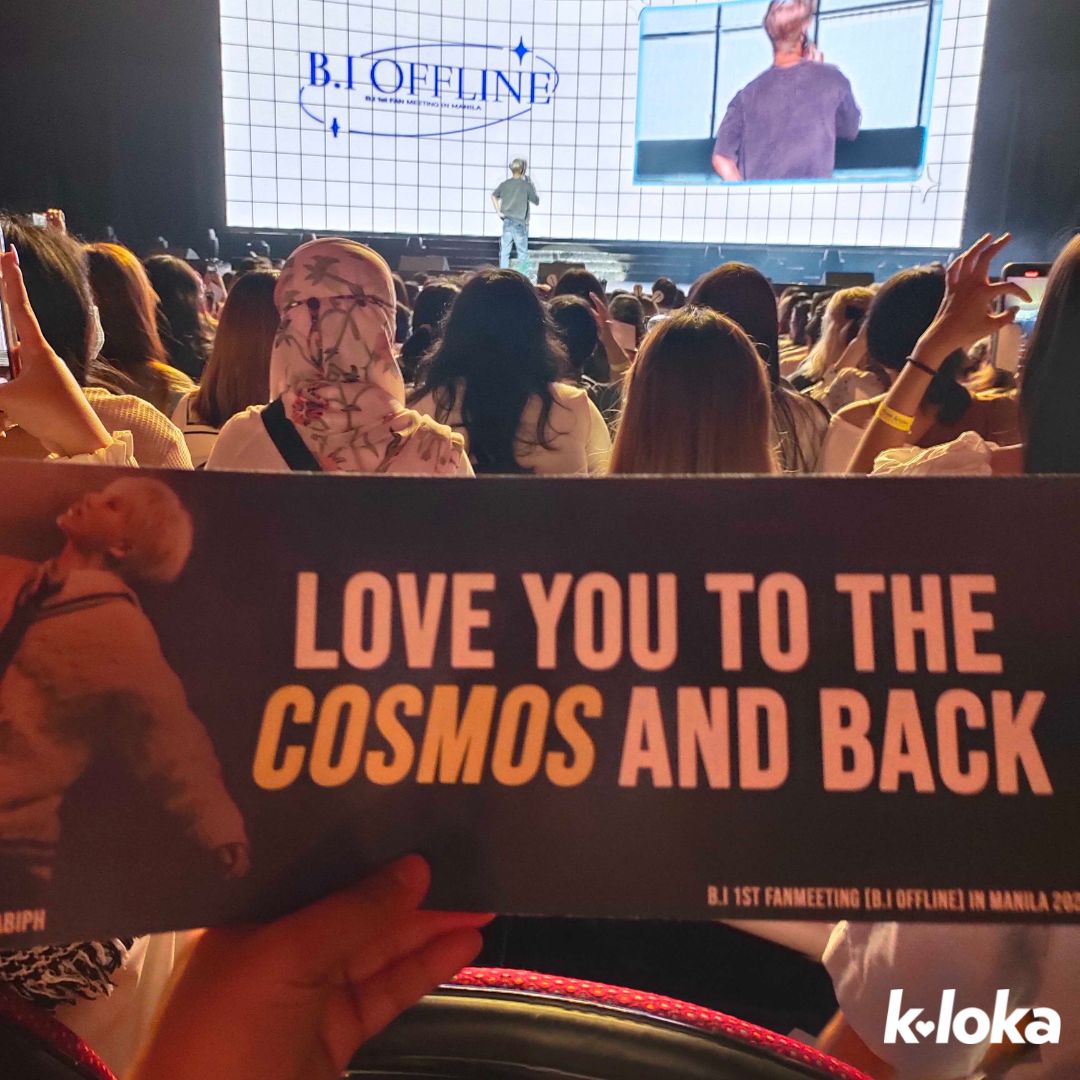 ADVERTISMENT - CONTINUE READING BELOW ↓
By 7 p.m, my friend and I attended the second show and we were still energetic even after all the dancing and screaming we did in the afternoon. You could say that Hanbin has that ~*magic*~ to really hype you up with his songs. It felt like we were watching him for the first time again! For the "What's In The Box" game, he had a different set of penalties: He did his own version of the iconic greeting in Extraordinary Attorney Woo, and danced to Red Velvet's "Feel My Rhythm" and aespa's "Next Level." 
ADVERTISMENT - CONTINUE READING BELOW ↓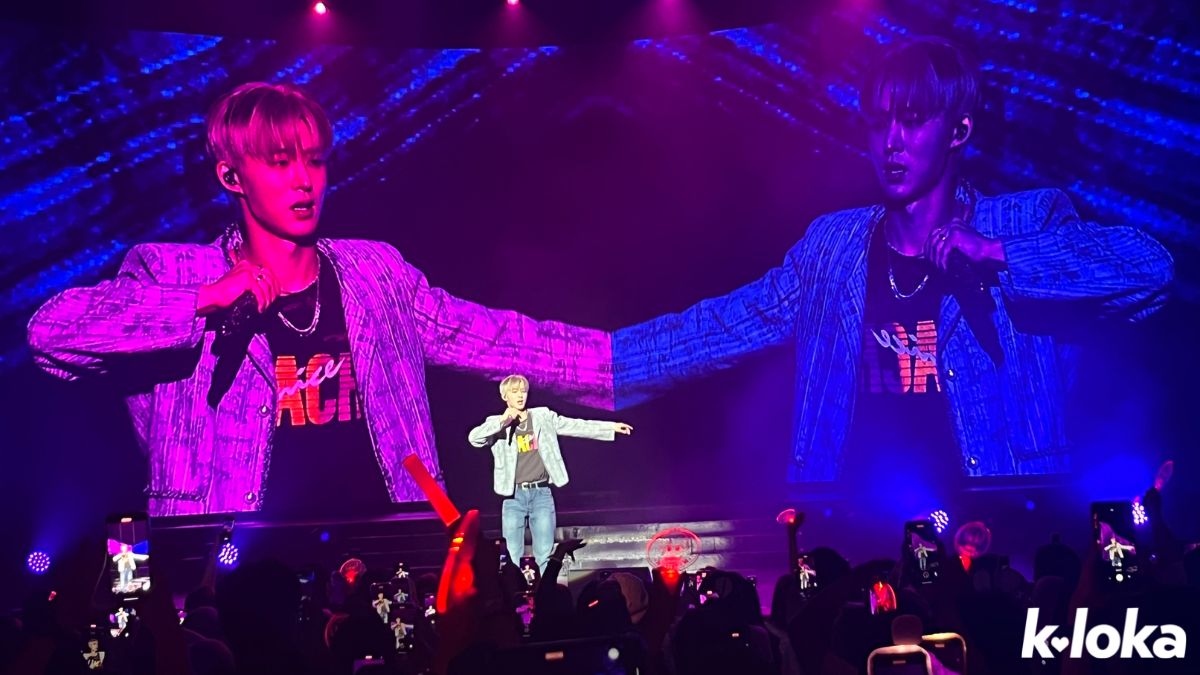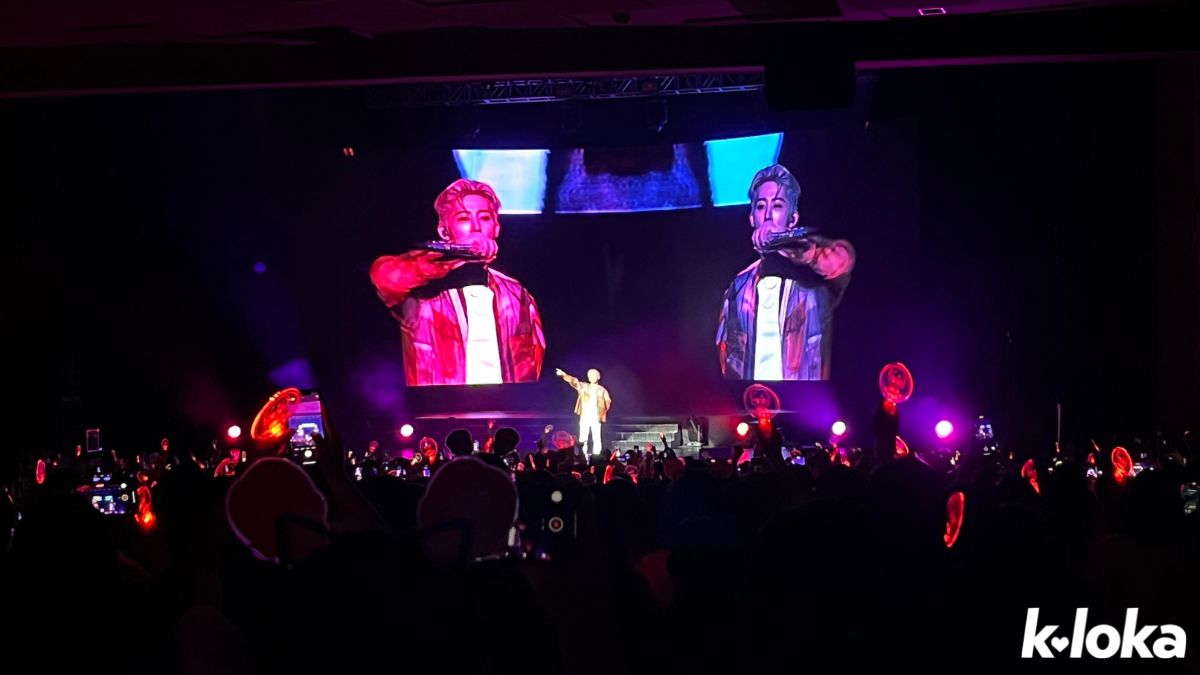 ADVERTISMENT - CONTINUE READING BELOW ↓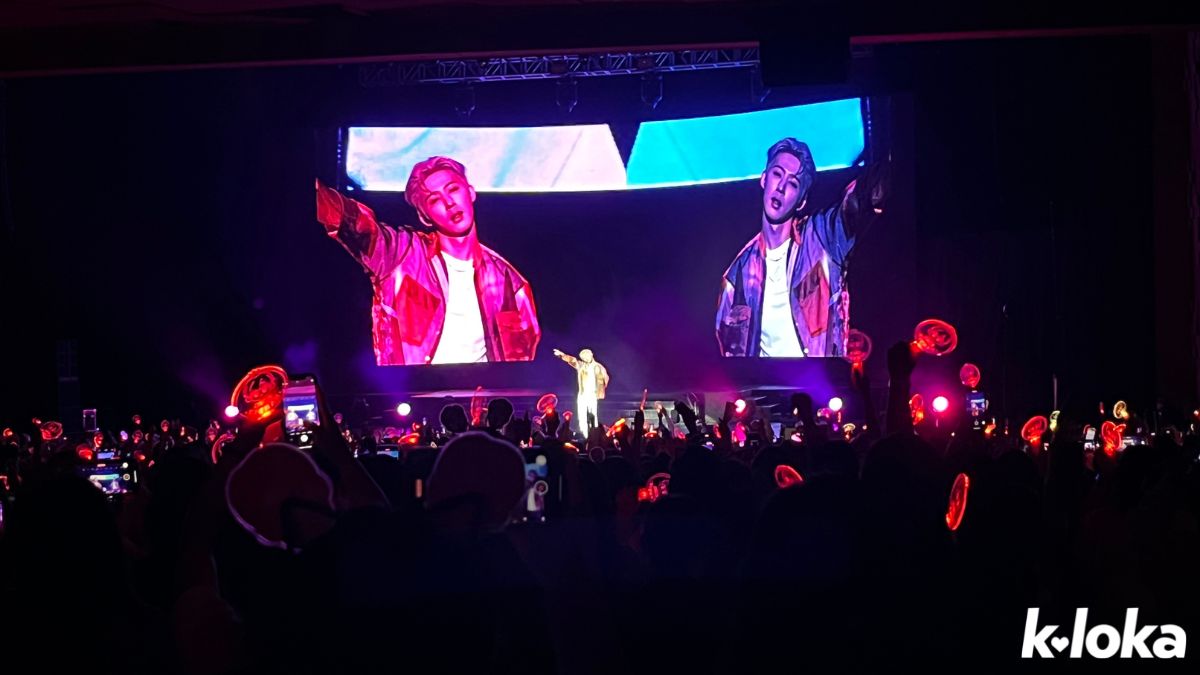 To be honest, I was really waiting for the confetti part during the "Cosmos" performance after seeing it in Hanbin's fan meeting in Singapore. When it happened, I witnessed the genuine smiles of Filo IDs and everyone was just happy.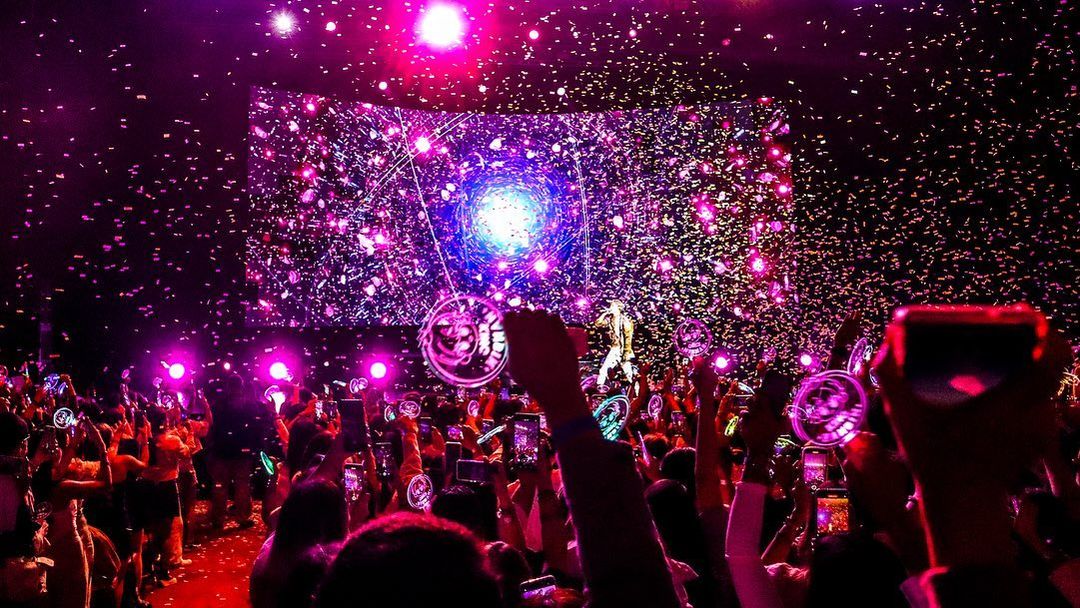 ADVERTISMENT - CONTINUE READING BELOW ↓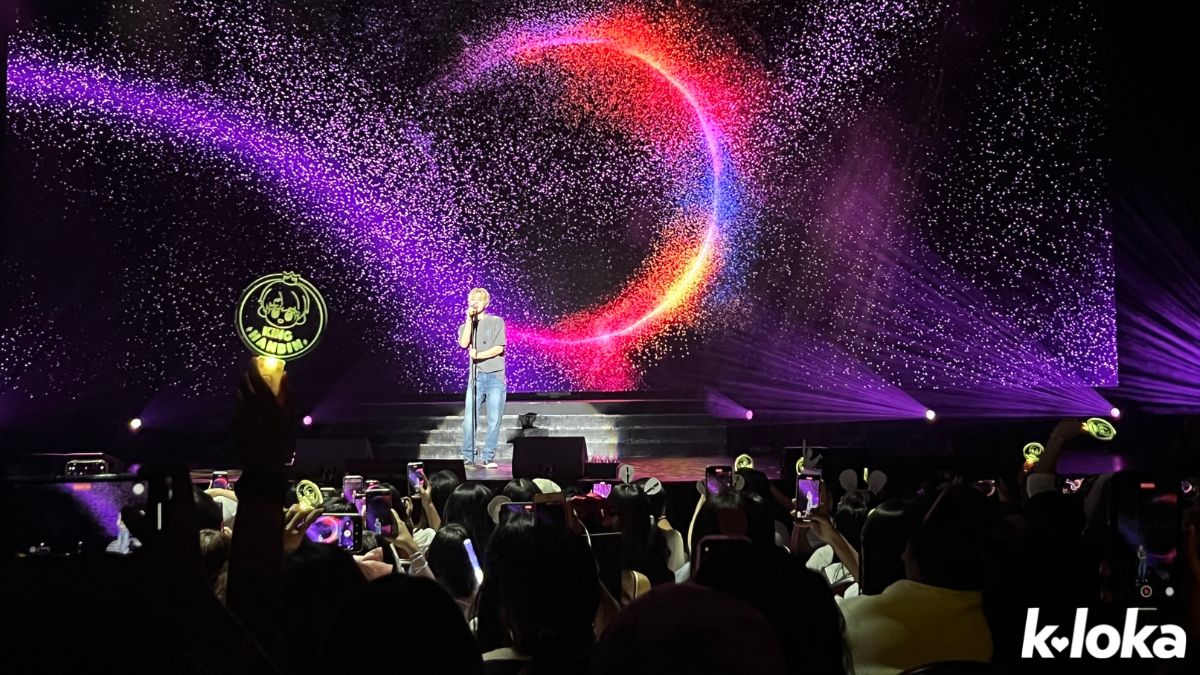 I have always wondered what euphoria feels like and Hanbin's fan meeting in Manila defined it. Euphoria is the warm feeling in your heart as you go out of the venue and ride the train home with memories that you've made. It's the kind of joy that you don't often experience and when you finally do, it makes you feel so alive. Like nothing is impossible and you can do great things. For me, euphoria is finally seeing Hanbin in person. If I'm granted a wish, I would like to relive this moment again.
ADVERTISMENT - CONTINUE READING BELOW ↓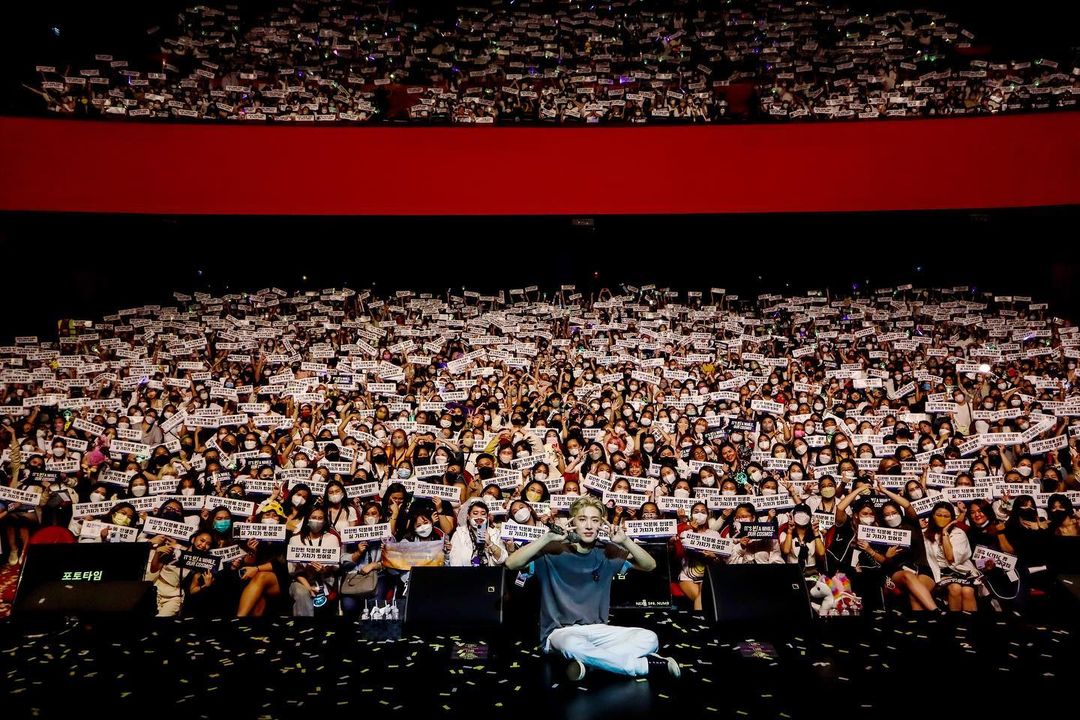 Hanbin is currently preparing for his new album, and he'll be back in Manila in the future. He said that we should wait for him and I know that I will—even if my list of faves grows longer, he will always be the one and only.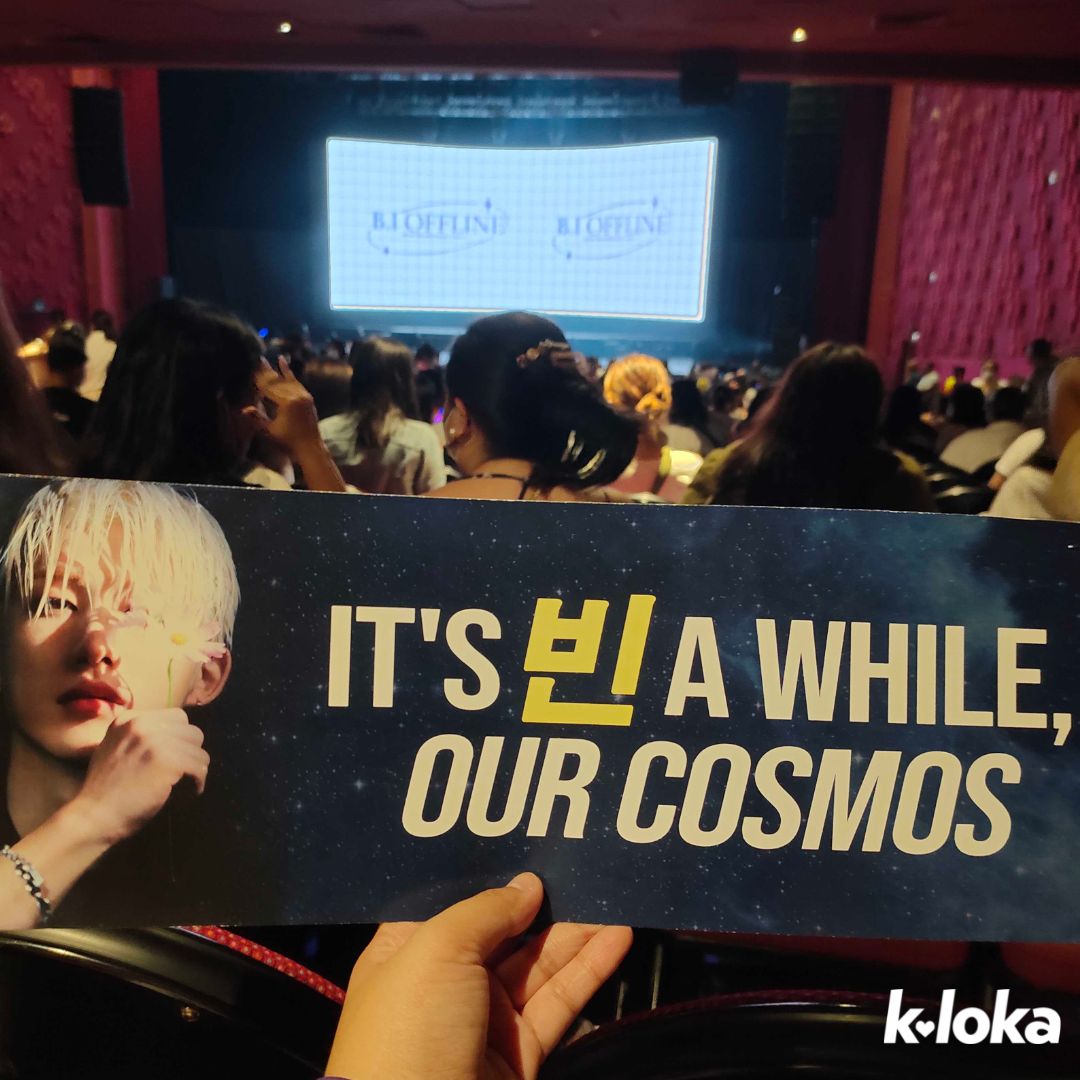 ADVERTISMENT - CONTINUE READING BELOW ↓
See you again soon, Hanbin! You deserve all the love in the world.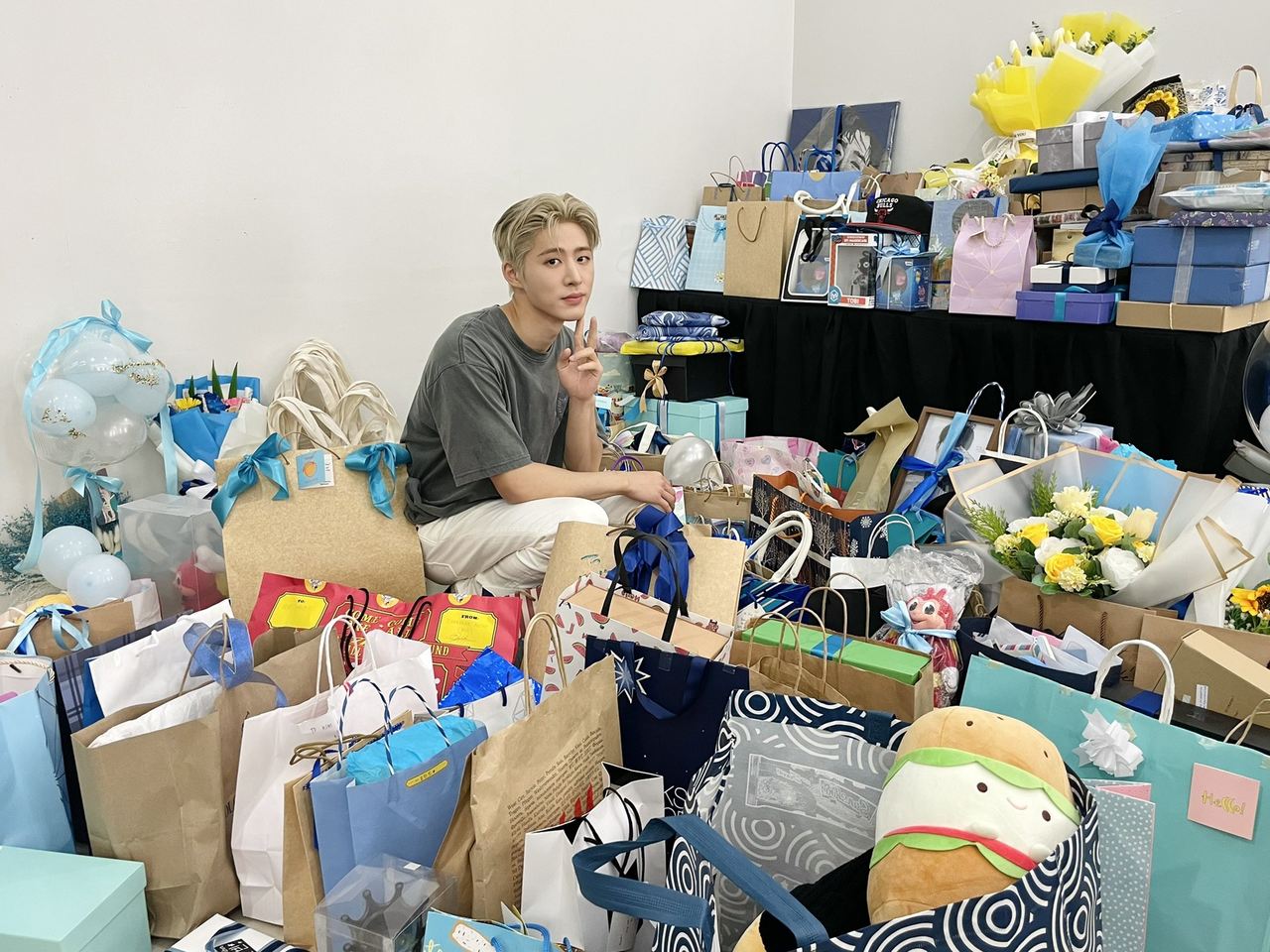 Special thanks to Three Angles Production.
I Attended My First Korean Fan Meeting And It Was *With* Hwang In Yeop
I Attended the 'Begin Again' K-Pop Concert And Ended Up Having a New ~Bias~
I Went To BTS' Manila Concert In 2017 And It Was *The Most Beautiful Moment In My Life*
ADVERTISMENT - CONTINUE READING BELOW ↓