I was looking for a hagulgol-worthy movie to watch when I stumbled upon the Korean movie Be With You. I've heard amazing things about this film, and my initial thought was: "They're probably exaggerating." Well, guess what? After crying my eyes out I can safely say that they weren't wrong. Be With You is a must-watch and it just gave *love* a whole new meaning for me! 
For starters, what's the story of Be With You? 
Before she passed away, Soo-ah told her husband Woo-jin and their son Ji-ho that she would return to them one year after her death. Ji Ho believes this seemingly impossible promise, but one rainy day, Soo Ah ACTUALLY COMES BACK. There's one problem: she doesn't remember anything at all! 
According to HanCinema, the movie is based on a 2004 Japanese novel of the same name, which sold millions of copies. Be With You was released in 2018. 
Who's in the cast? 
Son Ye Jin as Soo-ah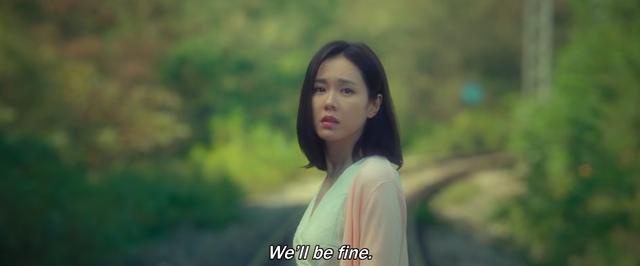 So Ji Sub as Woo-jin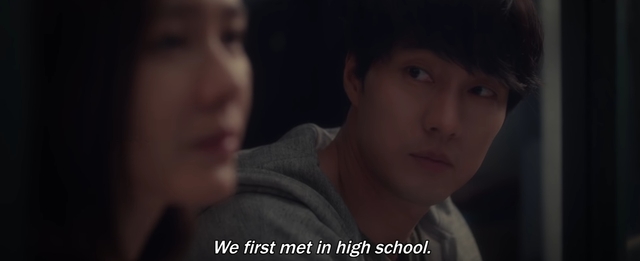 Continue reading below ↓
Recommended Videos
Kim Ji Hwan as Ji-ho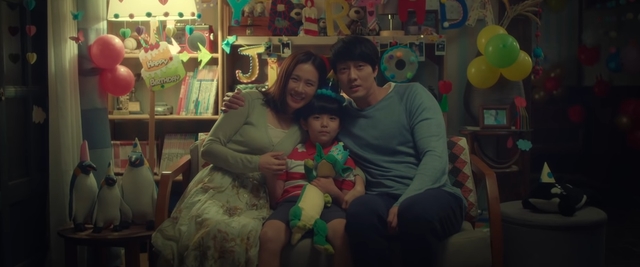 The movie also features Lee Yoo Jin as Young Woo-jin, Kim Hyun Soo as Young Soo-ah, and Ko Chang Seok as Hong-goo. Gong Hyo Jin and Park Seo Joon make special cameos, too.
Where can you watch Be With You? 
The movie is now available for streaming on Netflix! 
Why should you watch—or rewatch—the movie? 
Any movie with a cute young character is bound to be emotional (think of Miracle In Cell No. 7), and Be With You's Ji-ho did not disappoint. An innocent kid who truly believed his dead mom was going to return because of a storybook she made for him? PRECIOUS. When Soo-ah finally came back, seeing Ji-ho's efforts to keep her with them was heartbreaking because he knew full well she would leave them again. I'm not kidding when I say that whenever Ji-ho cried, I did too. 
Now let's go to Soo-ah and Woo-jin: it's impossible not to be invested in their love story because it started back when they were in high school! I witnessed how they matured and learned how to deal with life's complex problems. I loved how there was no kontrabida at all—there was just pure love and compassion from everyone. And after watching this movie, I, too, want someone who will wait for me in "Cloudland" someday. 
*Major Spoilers Ahead!* Don't read if you don't want to know Be With You's major plot twist.
I thought I knew how the movie was going to end, but once again, Be With You proved me wrong. So the inevitable happened, right? Soo-ah left her husband and son to go back to "Cloudland," which made me hagulgol so hard. And just when I thought I didn't have any tears left...the final twist was revealed—how the Soo-ah who came back to be with Woo-jin and Ji-ho was actually her 25-year-old self in a coma. How Soo-ah made a conscious choice to be with Woo-jin, knowing full well it meant she would die early. I MEAN, WHO DOES THAT? Only a truly-in-love leading lady would do that, and I will forever admire Soo-ah for it. 
MORE NAKAKAIYAK MOVIES RIGHT THIS WAY: 
'Us And Them' On Netflix Made Me *Hagulgol* Until 2 A.M.
My Heart Was Seriously *Aching* After Watching 'The Last Princess'
Watch 'Better Days' If You're Ready For Another Heavy + Nakakaiyak Movie
***
We're officially on Viber! Be part of our growing community and subscribe to Cosmopolitan Philippines now!
Follow Lily on Instagram.