Bea Alonzo is having a blast in New York, as seen on her Instagram feed and IG Stories. A big fan of Game Of Thrones, Bea was thrilled to bump into a couple of White Walkers at Times Square. She hasn't seen the season eight premiere because she's waiting for the season to finish so she can marathon the whole thing in one sitting.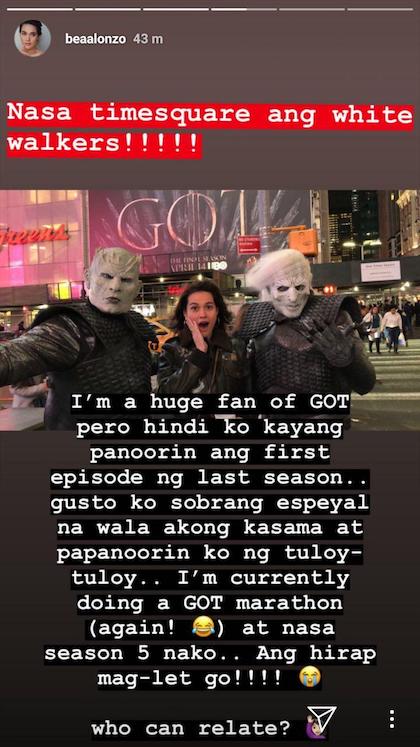 Before her White Walker encounter, she caught the Broadway play All My Sons and gave a shout-out to Oscar nominee Annette Bening.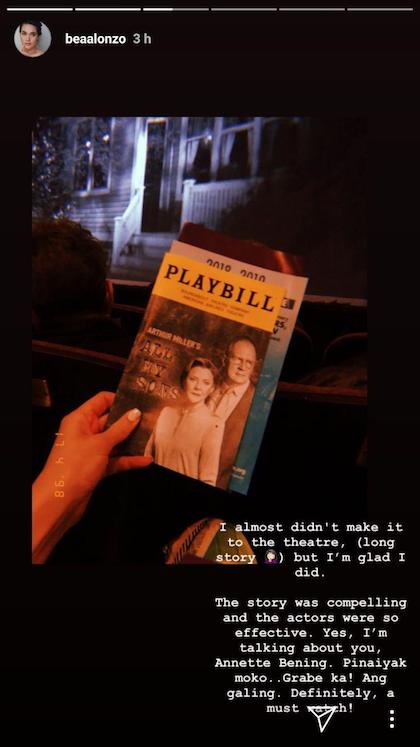 Continue reading below ↓
Recommended Videos
The actress paid a visit to Vincent Van Gogh's "The Starry Night," which she first saw in Amsterdam and is now housed in New York's Museum of Modern Arts. "I know very little about art, but I appreciate something as beautiful as this. He painted this one morning when he looked out his window and he just suddenly saw how beautiful their small village was. Makes me think that sometimes we should look at things from a different perspective and the result could probably be something as beautiful as this."
Bea says she's thankful to be in a position where she can visit her dream places.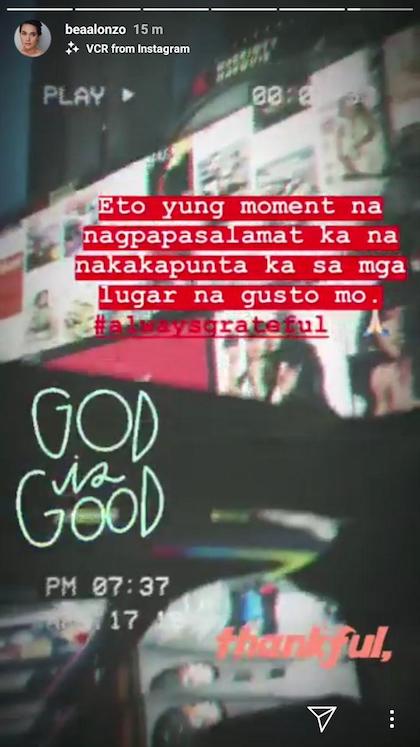 Follow Dyan on Instagram.