Bea Luigi Gomez is appealing to netizens to help Cebu in the wake of Typhoon Odette.
The 2021 Miss Universe Philippines took to Instagram to call for donations and share how her family was affected by the storm.
"I was on FaceTime with my sister and mama when the storm was just about to hit," Bea recalled. "It only took minutes from a happy conversation to shift into a ghastly phone call as I heard them struggle the entire night."
"It's only a few days away until Christmas and yet my heart bleeds for Cebu. My family's home is just one of many devastated by one of the strongest typhoons that hit Cebu and the surrounding provinces."
Aside from Bea, Andi Eigenmann and Nadine Lustre also asked for help and shared updates on Siargao, which was heavily hit as well by the typhoon.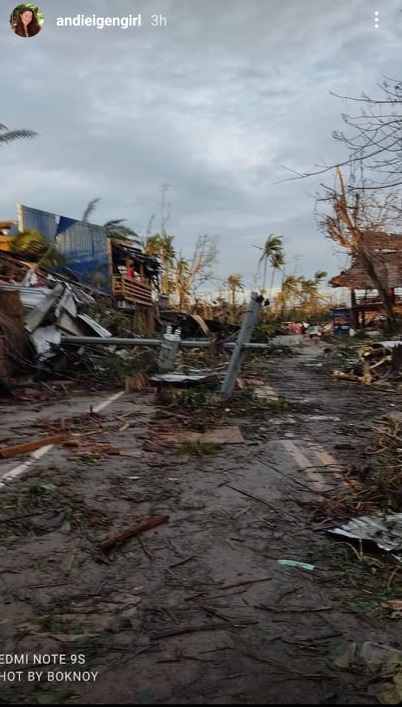 "I have been receiving messages from others looking for or [wanting] to get in touch with their loved ones who are currently stranded in Siargao," Andi wrote in an IG Story.
Continue reading below ↓
Recommended Videos
"Unfortunately, we also have not heard from any of our friends or family members there. It pains us to not know what is going on with them over there."
"Hoping and praying that all our loved ones are safe."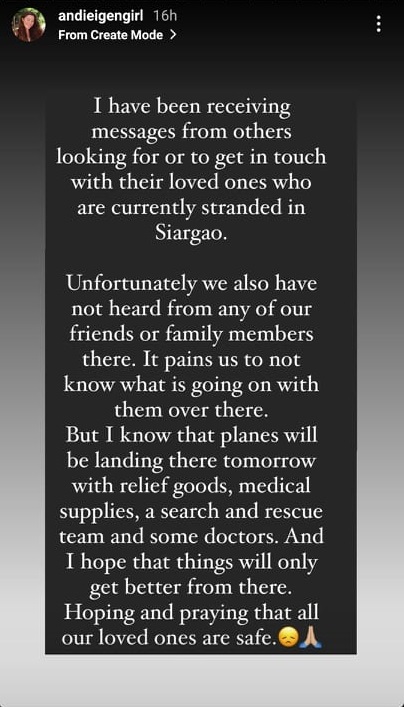 "First news I see when I woke up," Nadine wrote on IG Stories, reposting a news report about Siargao. "This is so heartbreaking. You can't even recognize the places anymore."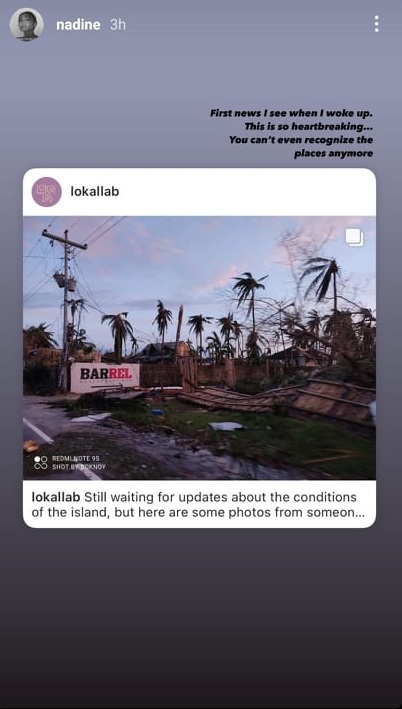 Nadine also shared in a tweet how worried and stressed she is about the situation in Siargao.
"I've been frantic all day," Nadine wrote. "My cortisol level hasn't been this high in ages.
I can't even think straight. Please, let's all help everyone affected by Typhoon Odette."
Power lines are down in both Cebu and Siargao, with reported deaths and the cost of damaged property estimated to be in the billions. Our thoughts and prayers go out to areas affected by Typhoon Odette.