Since I started being a K-pop fan in 2013, I've been an avid concertgoer. And when the pandemic struck, attending these offline events was one of the things I missed the most. I spent a lot of time reminiscing with my friends about the events we attended—how early we go to the venue to line up, picking an OOTD (I once bought the highest platform shoes I can find online for a concert so I'll have a better view in the standing area!), the loud screams and fan chants (I personally believe Filipino K-pop fans top this category!), meeting Twitter mutuals, and making new friends. When it's my bias group holding a concert, I'll be extra busy preparing for fan projects. And yes, one must not forget the concert gears: Light sticks, banners, your smartphone and a power bank, and other ~*essentials*~ one needs to survive the big day.
ADVERTISMENT - CONTINUE READING BELOW ↓
After two years of not being able to attend one, imagine how ecstatic I am when I heard that CDM Entertainment is bringing NCT Dream, SHINee's Key, WEi, and Alice to Manila for the Begin Again: K-pop Edition concert. Some of my friends were also going so we decided to meet up at the venue! A few days before the concert, I checked out each artist's music and content one by one, and my excitement built up.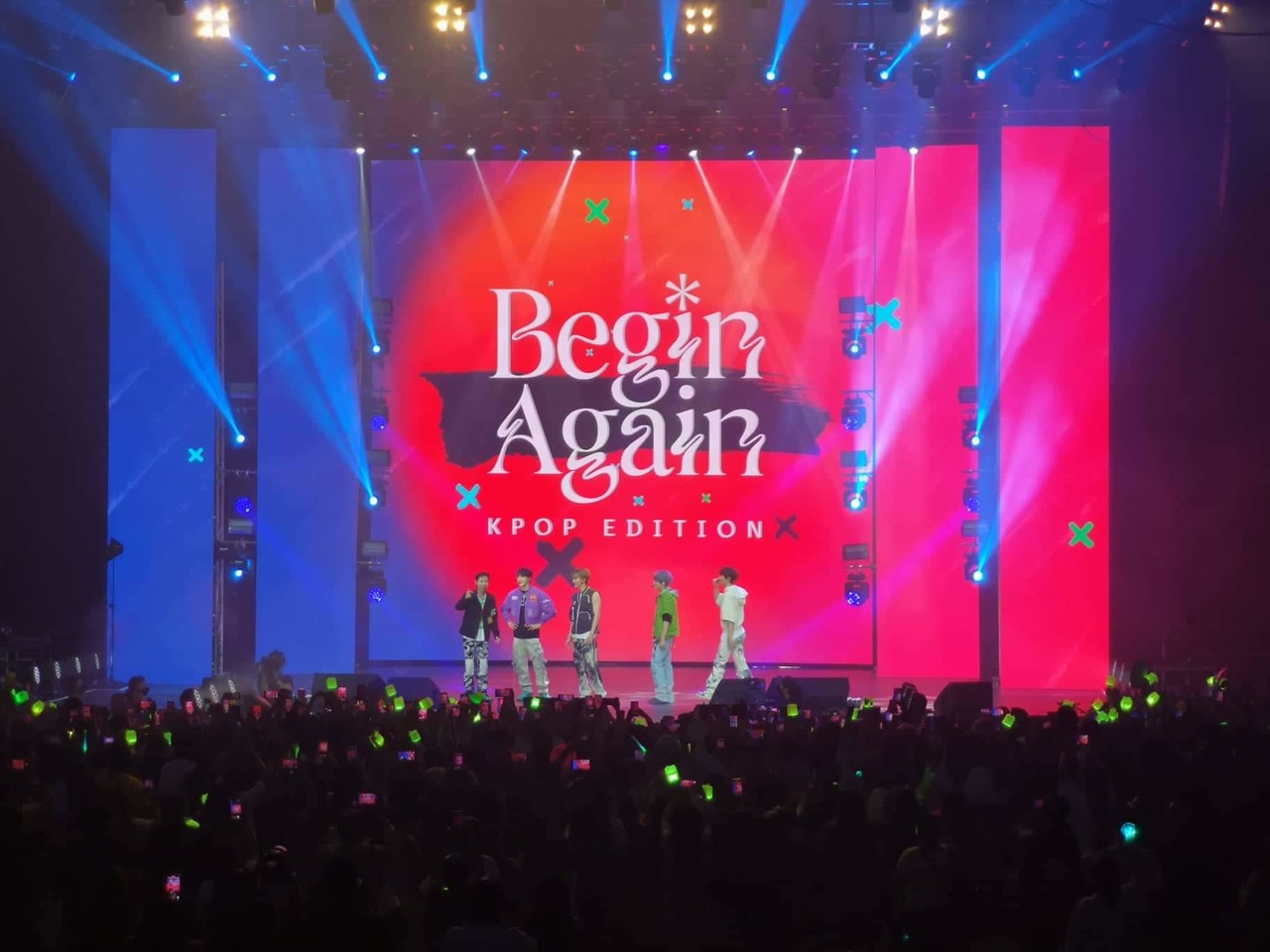 ADVERTISMENT - CONTINUE READING BELOW ↓
Recommended Videos
The event did not disappoint. I had so much fun! Here are seven highlights of my whole concert experience for the first time in a long while:
1. Immersing myself in the feeling of being part of a concert crowd.
It's one of the feelings I find so hard to explain. You know how you're sitting on your spot right before the concert starts and suddenly you can feel the audience's energy? The excitement is palpable. Then the lights dim and the crowd screams. *sigh* I missed that feeling so much!
And, of course, when the artists come out to perform, nothing beats the fan chants, the cheering, screaming, singing, and maybe a little bit of crying. Concerts are really one of those experiences where you just enjoy the present and not think about anything else. Maybe that's why I love going to concerts so much!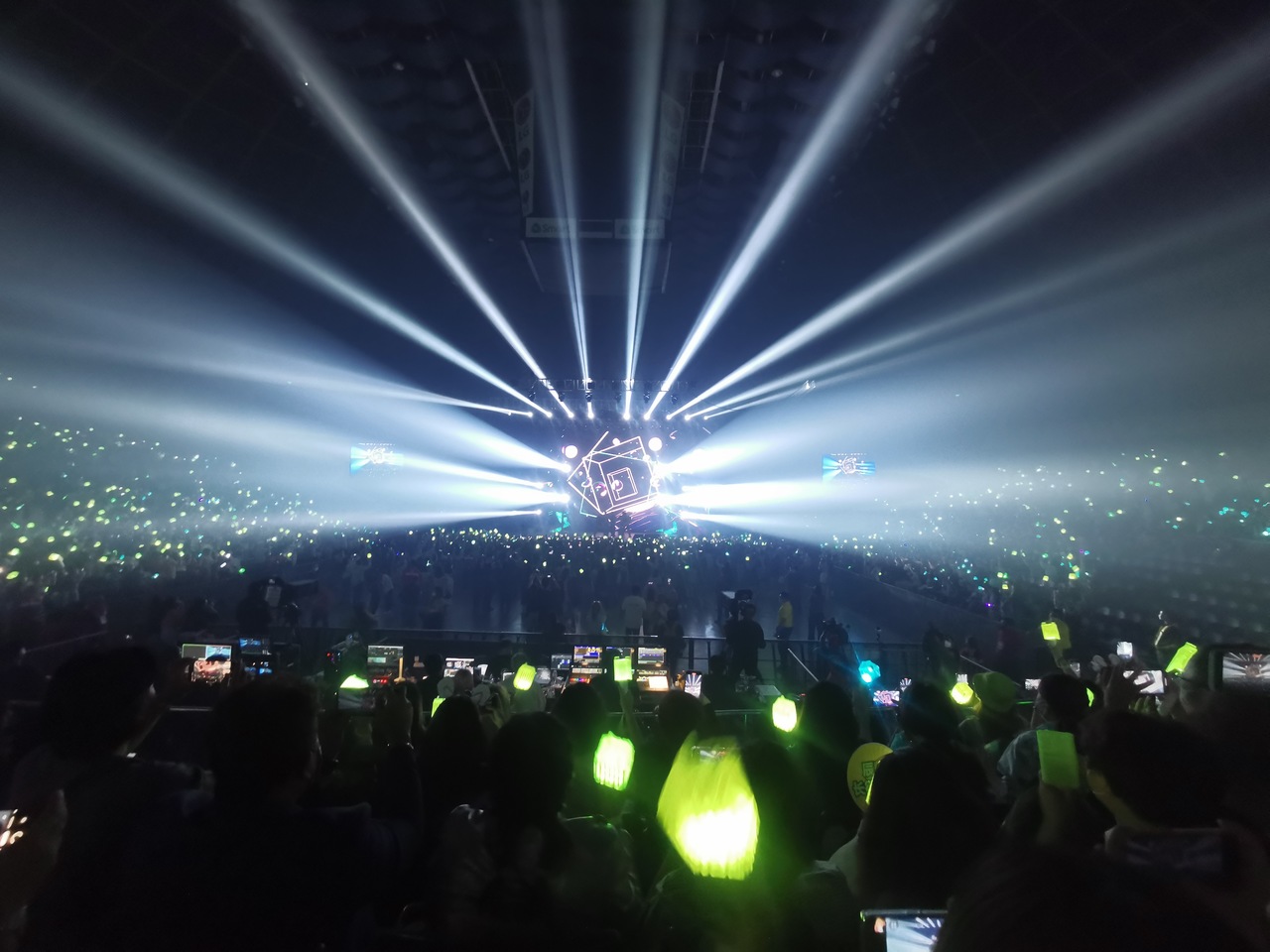 ADVERTISMENT - CONTINUE READING BELOW ↓
2. Instantly adding the new girl group, ALICE, to my playlist.
My closest friends know that I listen to more K-pop girl groups than boy groups for some reason. And upon hearing ALICE's songs, I couldn't help but add their whole discography to my playlist. Their songs are great! Plus, they can pull off different concepts, too. Their performances during the concert showed different sides to them, ranging from cute, sexy, and even emotional sides with their latest song, "Power of Love." And since I love ballads, it's probably my favorite ALICE song to date.
The ALICE members are all so pretty that I can't help but gush about how lovely they all are the whole time. They're such a refreshing and energizing start to the event!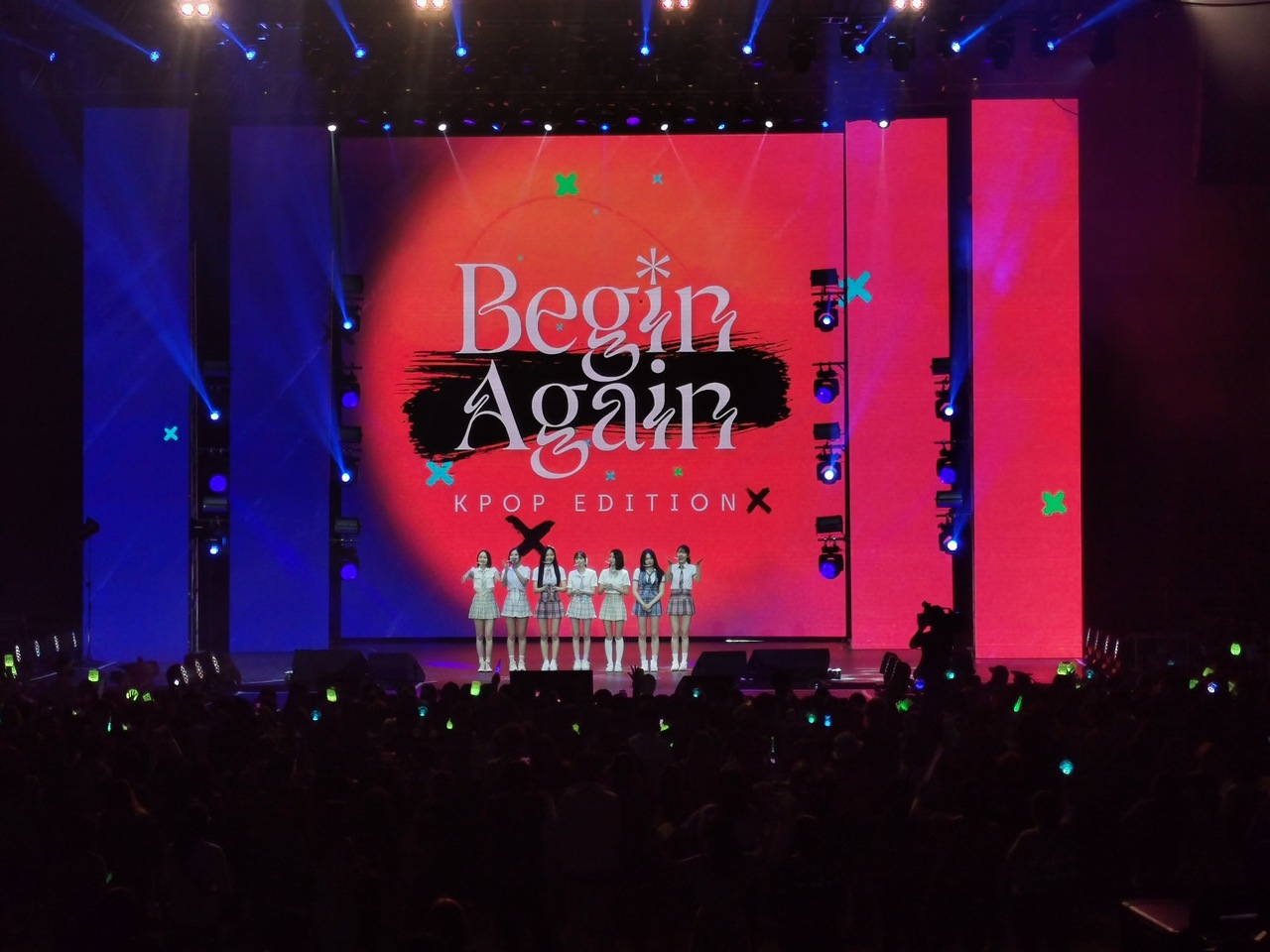 ADVERTISMENT - CONTINUE READING BELOW ↓
3. Falling for WEi's Yoo Yong Ha.
As if my bias list isn't long enough, I went ahead and added a new bias because of this concert. WEi's Yong Ha, the group's lead rapper, already caught my eye when I watched their MVs. But his charisma and mysterious charm got me screaming all throughout WEi's performances, especially when they performed my favorite, "Bye Bye Bye."
Since they debuted in the middle of the pandemic (I even remember watching one of their debut stages in a music show and thinking they had a good song!), the WEi members must have been so happy performing in front of such a big, welcoming crowd in Manila. It seems like they enjoyed their stay here. Hopefully, they will come back, and I can attend again, of course. Maybe it's time to officially stan?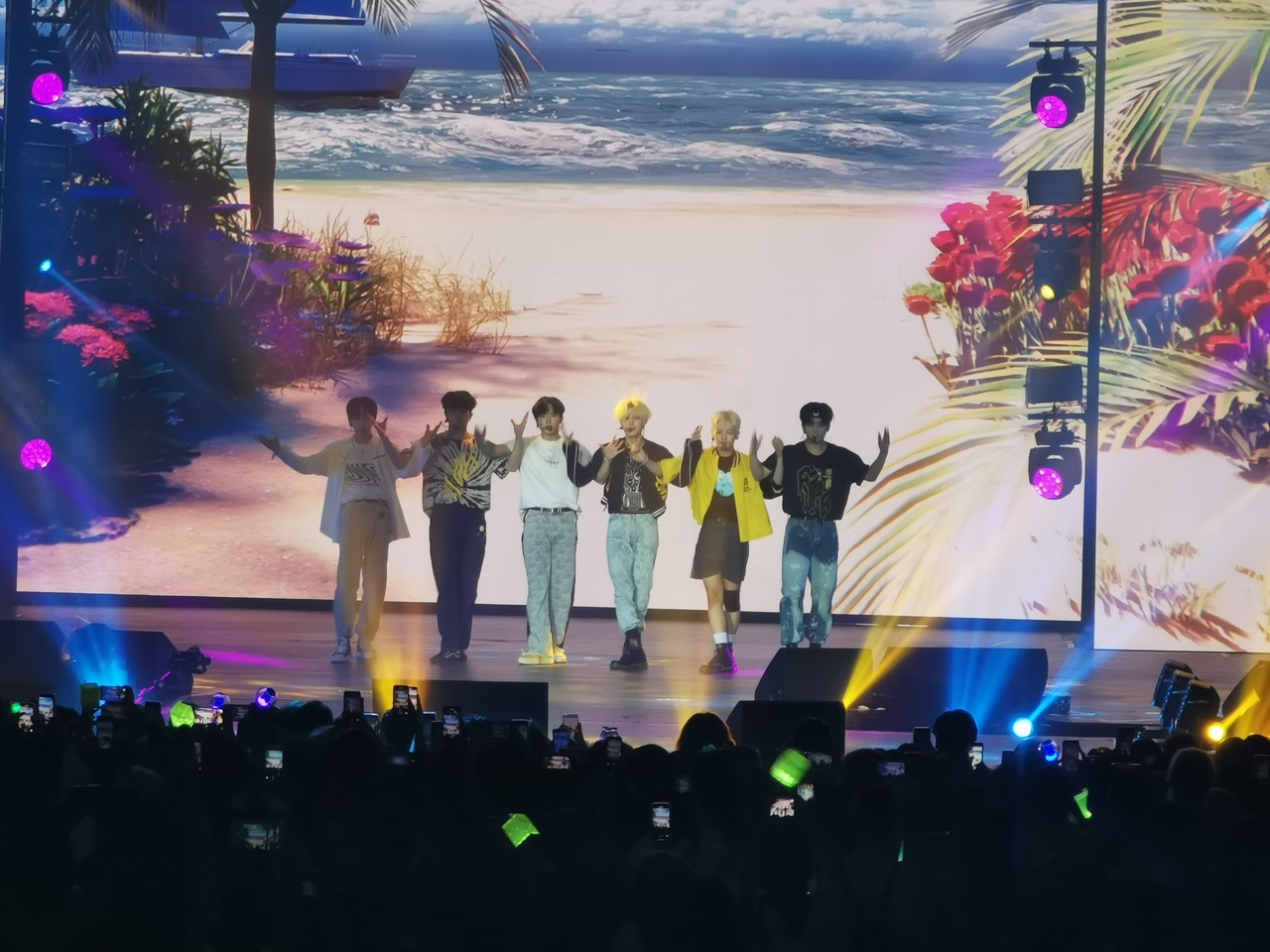 ADVERTISMENT - CONTINUE READING BELOW ↓
4. Seeing the venue become a flood of neon green (or should I say pearl neo champagne?) for NCT Dream.
No one can deny the power of NCT Dream among Filipino K-pop fans! The whole venue was filled with neon green lights and the screams of a hyped crowd every time the NCT Dream members would perform or even just speak.
I was looking forward to watching the stage performance of "Glitch Mode" because I love the concept and choreography of this song! And as expected, the whole venue erupted into cheers when NCT Dream performed this stage. Actually, the screams never died down the whole time the members were on stage.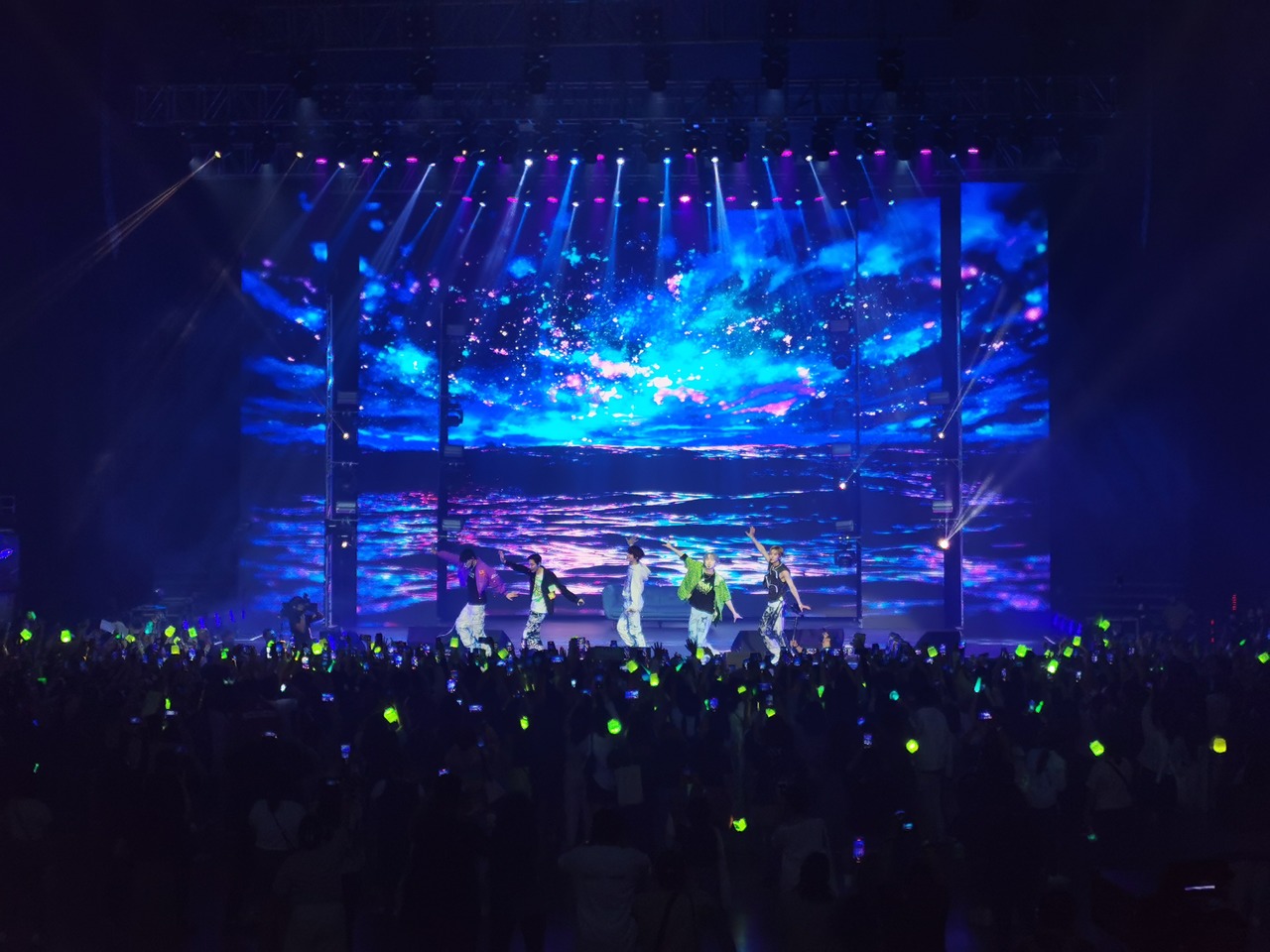 ADVERTISMENT - CONTINUE READING BELOW ↓
5. Getting goosebumps because of SHINee's Key's live performance.
SHINee's Key's stage presence and live vocals gave me goosebumps! Even if he's performing solo, he definitely knows how to fill up a stage and interact with the audience. He was cool and confident all throughout his stages especially the crowd favorite, "Bad Love." Love his unique concepts, too!
One of the best lighthearted moments during the event was when he asked fans what SHINee songs they want to sing together, and he was surprised when fans requested "Ring Ding Dong." His reaction was hilarious! He's so laidback and he knows how to connect with the fans so well.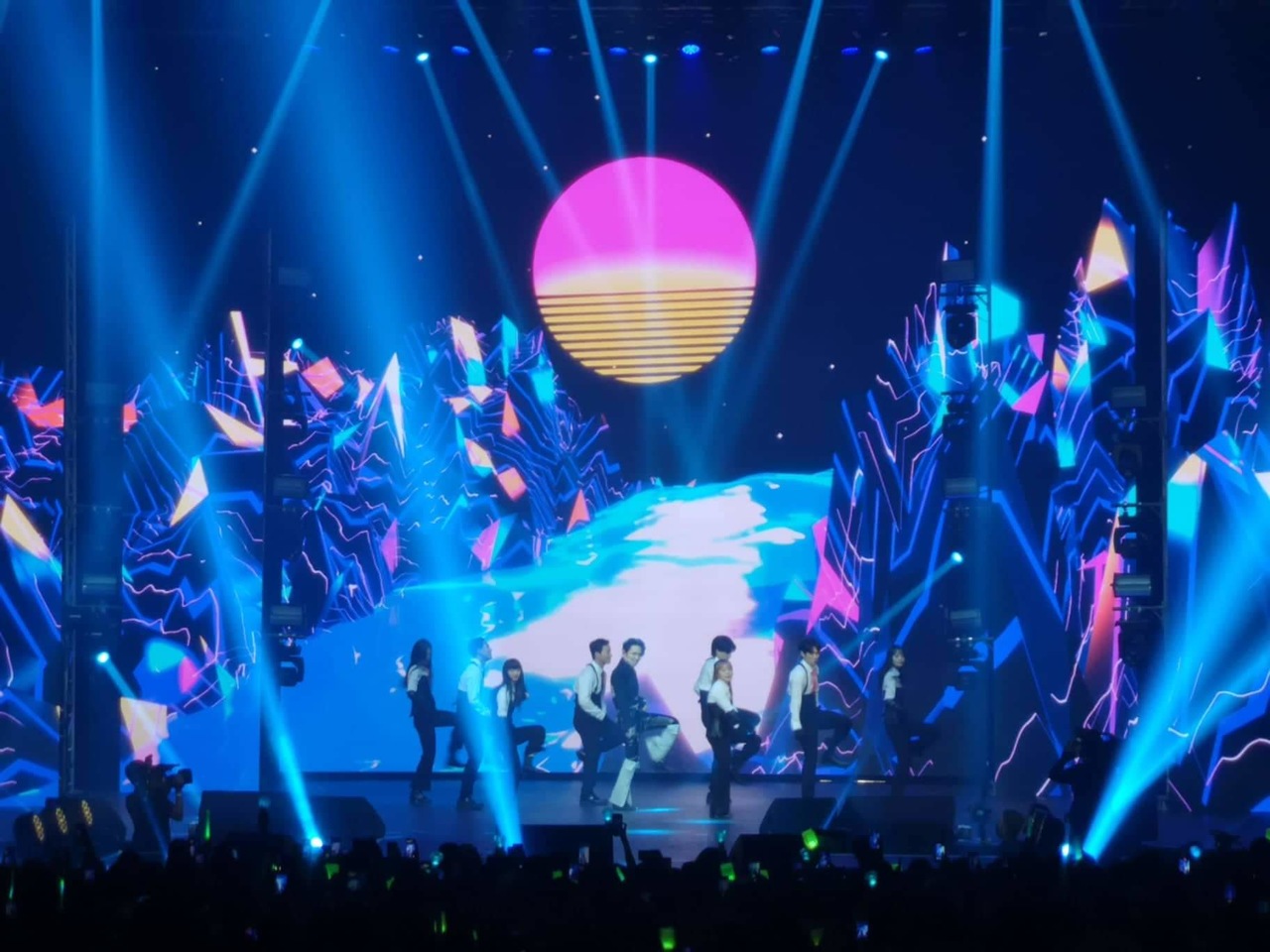 ADVERTISMENT - CONTINUE READING BELOW ↓
6. Experiencing a concert with a touch of fan meeting feels.
The artists didn't just perform their songs. They also made sure to take time to interact with their fans through their ments. Most of them even tried to speak in Filipino!
Two of the groups, ALICE and WEi, played games among the members with the losers needing to do a *punishment.* But they don't feel like punishment at all! For the fans, those are definitely memorable moments. The ALICE and WEi members had to do random play dances to popular K-pop songs, show various hearts to the audience, and different versions of "I love you" and "I miss you."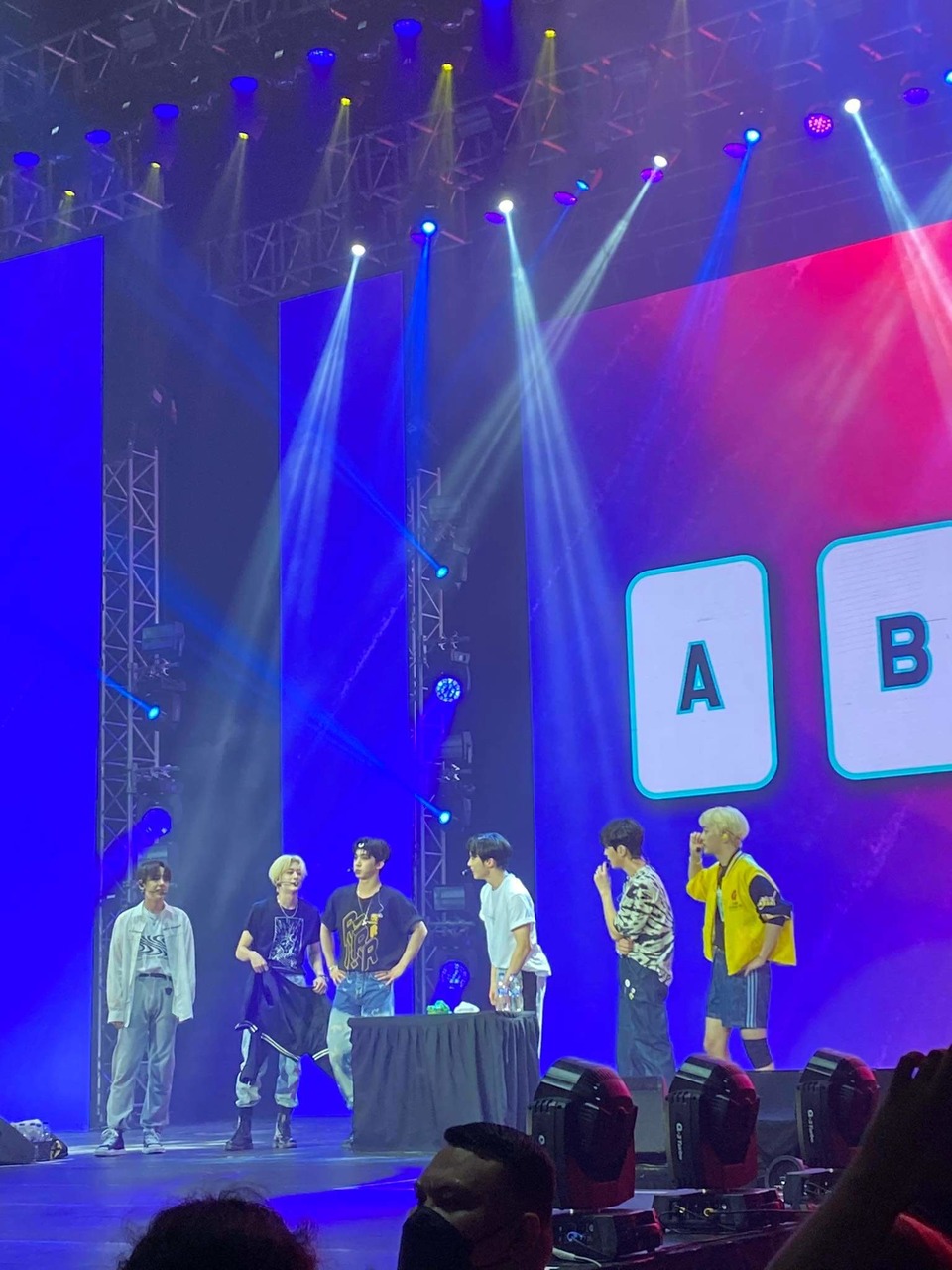 ADVERTISMENT - CONTINUE READING BELOW ↓
7. Enjoying the concert (and the samgyupsal post-concert dinner) with my friends,
Although we were in different sections during the event (some were in MVP standing, VIP, and Lower Box), all of us had a great time and we gathered together after the concert for a late-night dinner of Korean food. Of course, it has to be unlimited samgyupsal! We went home with our hearts and stomachs full that day.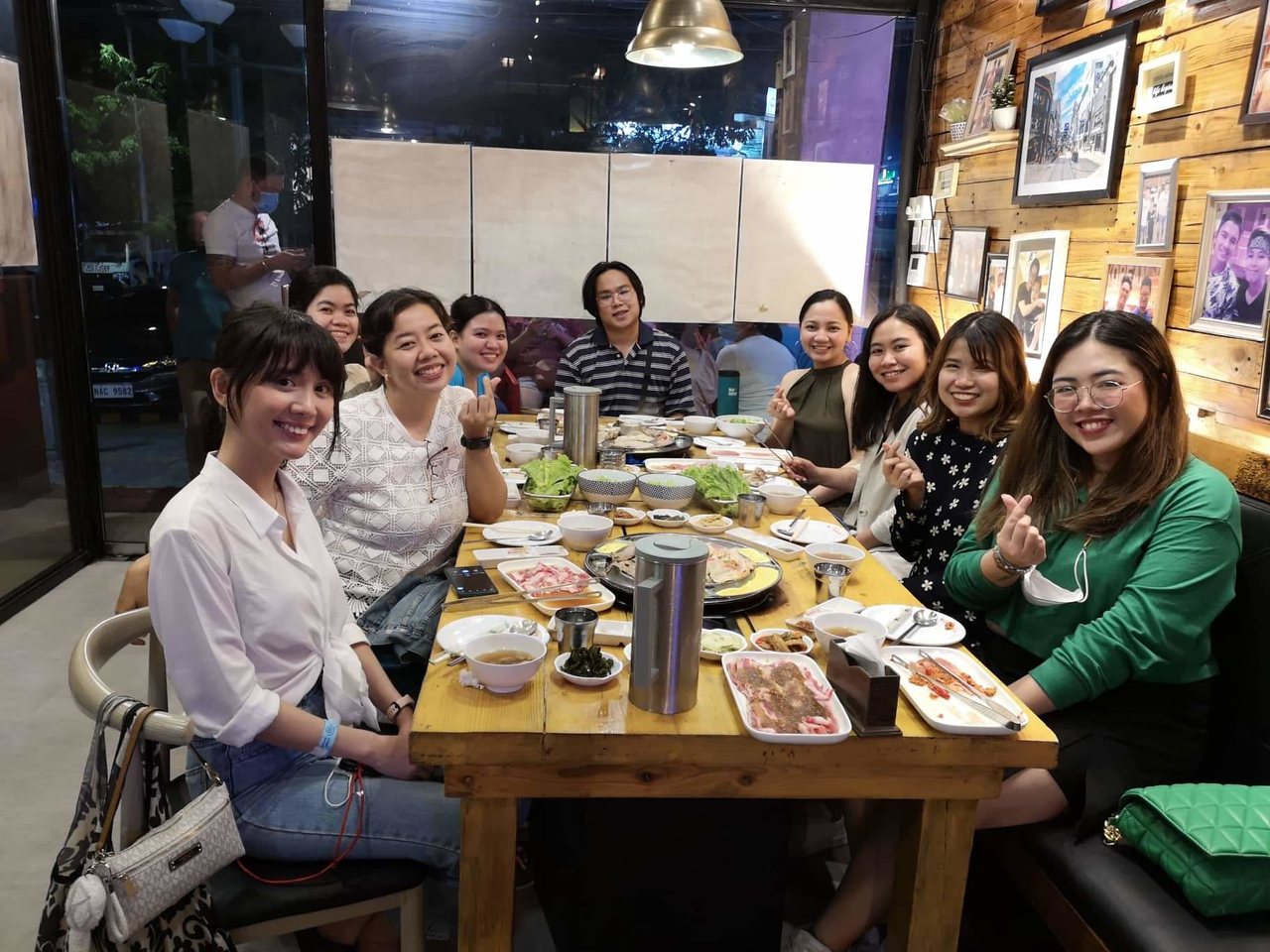 ADVERTISMENT - CONTINUE READING BELOW ↓
At the end of that day, I remember thinking I haven't had that much fun in a long while. I'm surely looking forward to the next K-pop concert in Manila! Time to save up because we never know: Our ultimate biases could be next. *wink*
RIGHT THIS WAY FOR MORE K-POP STORIES:
Everything You Need To Know About The Members Of The K-Pop Boy Group, BTS
I Got To Talk To BTOB's Peniel And It Was The Best Day Of My Life
Everything You Need To Know About The Members Of The K-Pop Girl Group MAMAMOO
K-UPDATES