It wouldn't be Cannes without at least one wardrobe malfunction on the red carpet. Or rather, it wouldn't be Bella Hadid in Cannes without at least one wardrobe malfunction on the red carpet. No, it's not 2016 again and yes, Bella Hadid really had another ~*incident*~ where her crotch is concerned.
Now I've got to say, I love a thigh-high slit dress. But when you choose to wear that kind of dress at any kind of social event—particularly one where paparazzis are most definitely going to be in attendance—you've got to be careful about just how high up the slit is. This was Bella's issue as she paraded down the red carpet on the opening night of the Cannes' 70th Film Festival on Wednesday night.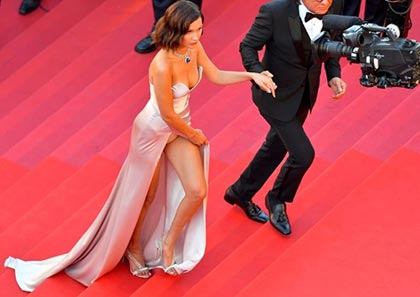 Continue reading below ↓
Recommended Videos
Bella turned up in a gorgeous full-length, blush pink, strapless gown with a sweetheart neckline, opting for a classically glamorous look with a modern twist: A big ol' thigh-high slit. And thank goodness she was wearing nude undies under there, because the whole world, it turns out, was destined to get a peek at what lay beneath.
I don't know whether there's a particularly strong breeze in Cannes at the moment or whether it's just the naturally risqué cut of the dress, but the skirt gaped open, revealing the Victoria's Secret model's undies right there on the Palais des Festivals red carpet. Oh, dear.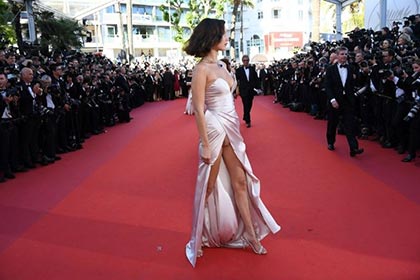 Unfortunately for Bella, a similar malfunction occurred last year at Cannes Film Festival: As she took to the red carpet, a gust of wind blew the skirt on her floor-length gown (also with a thigh-high split) and her nether regions were nearly on full display.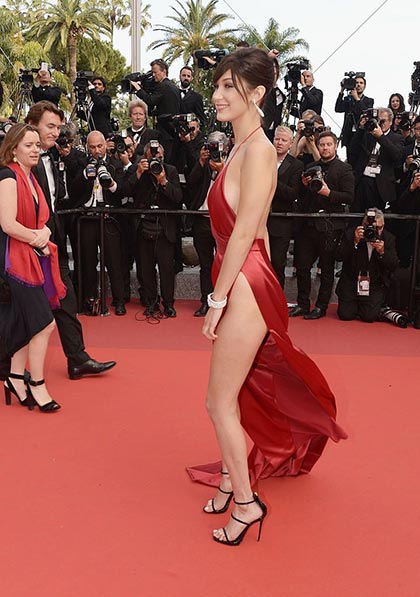 Don't worry Bella, we've all been there (just maybe not on the world stage).
Follow Cat on Twitter.
***
This article originally appeared on Cosmopolitan.com/uk. Minor edits have been made by the Cosmo.ph editors.