1 Because life is unfair, Isabelle Daza got the chance to meet and take a picture with Gossip Girl's resident pretty boy Chace Crawford (aka Nate Archibald). While dining out in Los Angeles, Belle posted a couple of pictures with Chace on her Instagram Stories, along with her signature dry humor on the caption. LOLZ!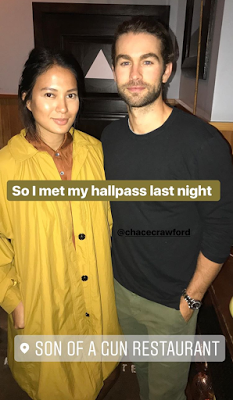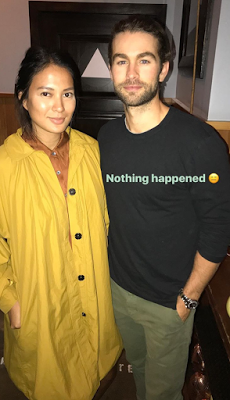 2 Newlyweds Vicki Belo and Hayden Kho are spending their first month as a married couple in the city where they tied the knot: Paris. The couple even got the chance to grab front row seats for the Louis Vuitton show in Paris Fashion Week.
3 The Magalona family all gathered at the grave of Francis Magalona to celebrate his would-be 53rd birthday. The "Master Rapper" passed away when he was only 44 years old in 2009 after battling leukemia.
4 Pauleen Luna, who's expecting a baby girl right before Christmas, celebrated her baby shower with her hubby Vic Sotto and their close family and friends over the weekend. Watch the video of Pauleen and Vic's baby shower from Nice Print Photo below:
5 Lionel Richie just spoke about his 19-year-old daughter Sofia Richie's controversial rumored romance with Scott Disick, 34, and it looks like it's not sitting well with the father. "Have I been in shock?! I'm the dad, come on," Lionel Richie told Us Weekly. "I'm scared to death, are you kidding me?" (Teen Vogue)
Recommended Videos