Korean-Canadian Ahn Hyo Seop is the full package: singer, dancer, actor, and host. Oh, and did we mention his *dreamy* boy-next-door good looks? At the age of 17, Hyo Seop left Canada to pursue an entertainment career in South Korea. His parents were initially against his decision but the career choice has certainly paid off! The 26-year-old actor is now one of the most sought-after male drama leads.
In an interview, he shared what got him into acting, saying, "My father liked movies. I remember watching them with him since I was little. While watching, I came to wonder what it would be like if I appeared on screen."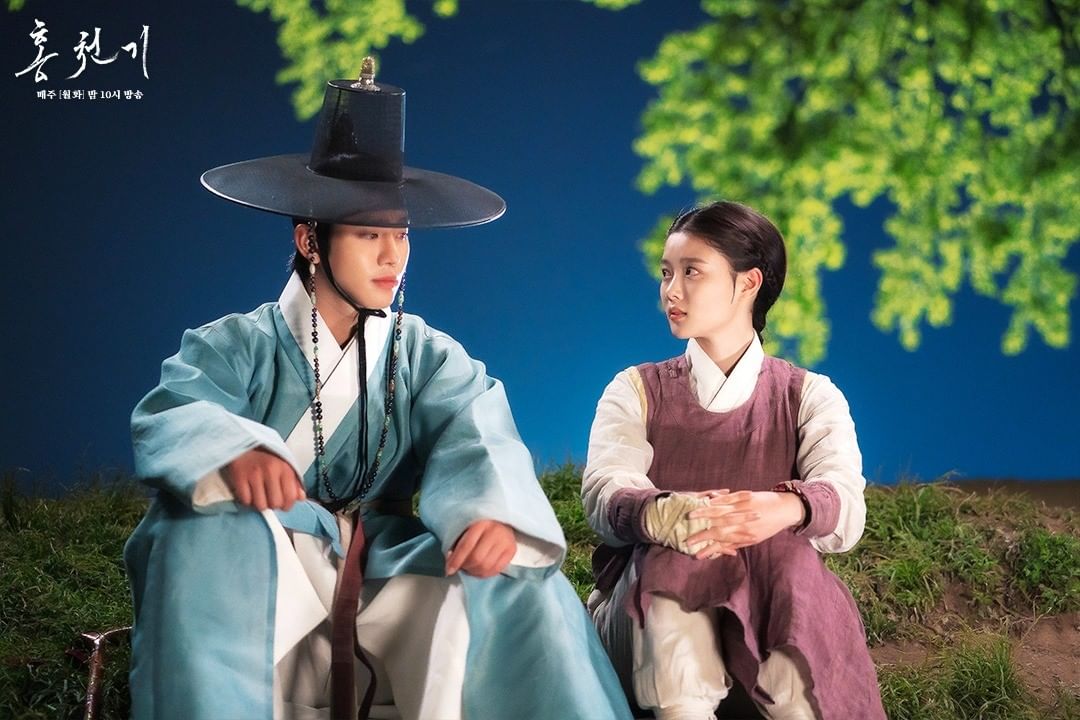 ADVERTISMENT - CONTINUE READING BELOW ↓
Although fans have yet to see Hyo Seop on the big screen, he is certainly making a name for himself in K-drama land.
Here are eight Ahn Hyo Seop dramas you absolutely need to watch: 
Early Projects
1. Splash Splash Love (2015)
Where to watch it: Viki
This fantasy-romance drama is about the adventures of high school student Jang Dan Bi (Kim Seul Gi) who in her attempt to escape from a school math exam (girl, relate), magically travels back in time to 15th century Joseon. She gets mistaken as a eunuch and ironically becomes the trusted science advisor (and lover) of King Lee Do (Yoon Doo Joon). Ahn Hyo Seop makes his acting debut in this two-episode drama as Che Ah Jin, a warrior and aspiring musician. He also makes a modern-day appearance as the popular K-pop idol Park Yeon who may or may not be a descendant of Che Ah Jin. 
ADVERTISMENT - CONTINUE READING BELOW ↓
Recommended Videos
2. My Father Is Strange (2017)
Where to watch it: Netflix, Youtube
My Father Is Strange revolves around a middle-class family whose already chaotic everyday life becomes even more complicated due to the arrival of a celebrity claiming to be the family patriarch's son. Ahn Hyo Seop plays the role of soccer coach Park Chul Soo, the love interest of the family's youngest daughter Byun Ra Young (Ryu Hwa Young). Chul Soo actually comes from a super-rich family but decides to cut ties with them after refusing to take over the family business. 
ADVERTISMENT - CONTINUE READING BELOW ↓
3. Still 17 (2018)
Where to watch it: Netflix, Viu
A devastating accident caused 17-year-old Park Si Eun (Shin Hye Sun) to be unconscious for 13 years. She miraculously wakes up from her coma and now tries to navigate life as a 30-year-old woman. Si Eun crosses paths with Gong Woo Jin (Yang Se Jong), a set designer who chooses to live like an outcast due to harboring guilt over *possibly* causing the death of his first love 13 years ago. In a K-drama twist of fate, the two end up living together in a house along with Woo Jin's nephew and high school rowing athlete Yoo Chan (Ahn Hyo Seop). To prepare for the role, Hyo Seop reportedly trained with a rowing association to make his star athlete portrayal believable. He eventually snagged the Best New Actor award at the 2018 SBS Drama Awards.
4. Top Management (2018)
Where to watch it: Youtube
ADVERTISMENT - CONTINUE READING BELOW ↓
This web drama blesses us with not only Ahn Hyo Seop but also the equally swoon-worthy Cha Eun Woo! In Top Management, Hyo Seop is a singer-songwriter named Hyun Soo Yong, a member of the not-so-famous idol group S.O.U.L. He gets involved in a love triangle between his co-member Woo Yeon Woo (Cha Eun Woo) and the group's manager Yoo Eun Sung (Seo Eun Soo). 
ICYDK, Ahn Hyo Seop almost debuted as a K-pop idol! He was scouted by JYP Entertainment and trained with members of the popular boy group GOT7. In 2015, he signed with Starhaus Entertainment and released songs as a member of the project group One O One alongside his would-be Lovers Of The Red Sky co-stars Kwak Si Yang and Song Won Seok.  
Recent Projects
5. Abyss (2019)
Where to watch it: Netflix
After their deaths, childhood friends Cha Min (Ahn Hyo Seop) and Go Se Yeon (Park Bo Young) are revived using a magic marble called Abyss. The twist? They have totally different appearances! Min, a cosmetics company heir, is revived as a tall and handsome guy while prosecutor Se Yeon takes on a more *common* appearance. Together, they try to solve Se Yeon's murder while also exploring their feelings for each other.
ADVERTISMENT - CONTINUE READING BELOW ↓
6. Dr. Romantic Season 2 (2020)
Where to watch it: Netflix, Viu, iQiyi
Ahn Hyo Seop landed the lead role of Dr. Seo Woo Jin in the second installment of the award-winning medical drama Dr. Romantic. In an attempt to settle his father's debt, general surgery fellow Seo Woo Jin starts working at Doldam Hospital. There he develops a love/hate relationship with medical school rival Cha Eun Jae (Lee Sung Kyung) and Dr. Romantic himself, Kim Sa Bu (Han Suk Kyu). 
7. Lovers Of The Red Sky (2021)
Where to watch it: Viu
Here's an interesting fact: In 2018, Ahn Hyo Seop and Kim Yoo Jung were set to act together in the romantic comedy Clean With A Passion For Now. However, Yoo Jung took a break from all activities for health reasons which resulted in a delay in filming and Hyo Seop withdrawing from the drama due to a schedule conflict. 
ADVERTISMENT - CONTINUE READING BELOW ↓
All is well as the two are currently starring together in the fantasy romance drama Lovers Of The Red Sky. Ahn Hyo Seop plays the role of Ha Ram, a blind astrologer whose fate is linked with a female painter named Hong Chun Gi (Kim Yoo Jung). In an interview, Hyo Seop talked about the challenges he faced while portraying the character of Ha Ram. "It was difficult pretending that I couldn't see. I also had to act in an era that I had never lived before so I was burdened and worried but I took on the challenge with determination."
Upcoming Projects
Ahn Hyo Seop will be starring in the webtoon-based drama A Business Proposal, and the third season of Dr. Romantic is reportedly in the works! 
***
We're officially on Viber! Be part of our growing community and subscribe to Cosmopolitan Philippines now!
K-UPDATES