We're about to wrap up 2020—I know, right—so we thought we'd look back on some of the *best* K-dramas we've seen this year. We listed down, in no particular order, 14 K-dramas that we genuinely loved and enjoyed from January to December 2020. And if you haven't seen some of these yet, it's not too late to catch them on Netflix or Viu!
1. Itaewon Class (January - March 2020)
Where to watch: Netflix 
Starring: Park Seo Joon, Kim Da Mi, Kwon Nara
Easily one of our favorite dramas this year, Itaewon Class follows the story of Park Saeroyi and his journey to seek revenge against the family that caused the many troubles in his life. Also, it was this webtoon-turned-series that gave birth to PSJ's iconic chestnut hair.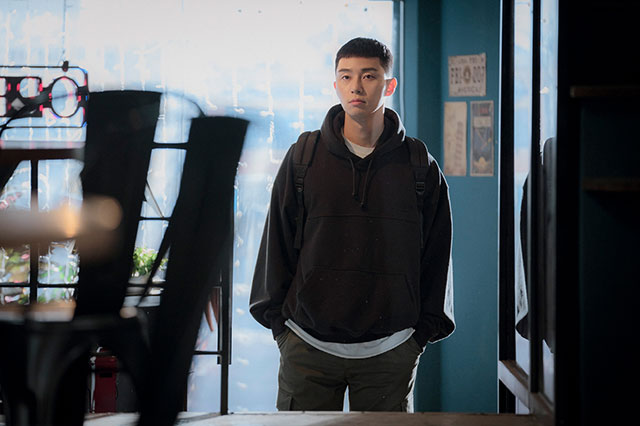 2. A World of Married Couple (March - May 2020)
Where to watch: Viu
Starring: Kim Hee Ae, Park Hae Joon, Han So Hee
A World of Married Couple follows the story of picture-perfect couple Dr. Ji Sun Woo and her husband Lee Tae Oh. Sun Woo, however, suspects Tae Oh is being unfaithful and well, she wasn't wrong. We were so emotionally invested in this drama just like everyone else who patiently waited for new episodes weekly—we even made a ranking of the worst characters and an honest review! Also, this drama set and broke several TV rating records, including their own! So go ahead and watch it, stat! P.S. Kim Hee Ae actually won Best Actress at the 56th Baeksang Awards for her role as Ji Sun Woo!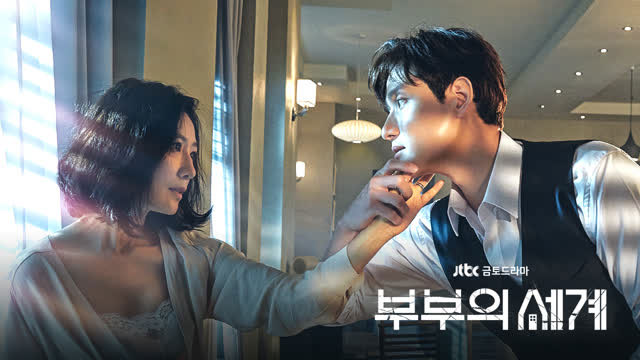 Continue reading below ↓
Recommended Videos
3. Crash Landing On You (December 2019 - February 2020)
Where to watch: Netflix
Starring: Son Ye Jin, Hyun Bin
Literally everyone and their mom (and tita and tito) watched Crash Landing On You. In fact, the world gained a lot of new K-drama fans after watching this particular series. #Riri4ever #TomatoCultivator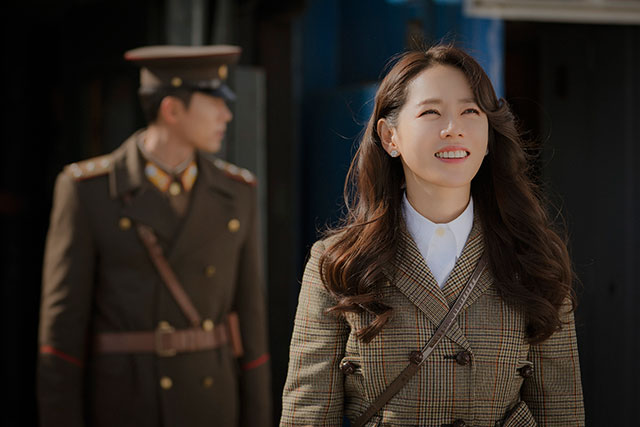 4. Hospital Playlist (March - May 2020) 
Where to watch: Netflix
Starring: Jo Jung Suk, Jeon Mi Do, Jung Kyung Ho, Yoo Yeon Seok, Kim Dae Myung
From the creators of the Reply series, Hospital Playlist is about the friendship of a group of doctors who've been together since they entered med school in the '90s. When they're not saving lives in the hospital, they come together to play music in a band. We're telling you, this drama is *fantastic*. No complicated storylines, just great storytelling and heartwarming moments.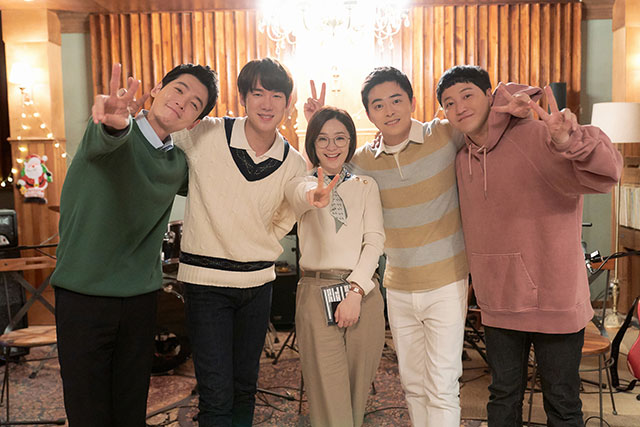 5. The King: Eternal Monarch (April - June 2020)
Where to watch: Netflix
Starring: Lee Min Ho, Kim Go Eun
The King: Eternal Monarch was the highly-anticipated comeback of one of our OG oppas, Lee Min Ho. It was his first drama after three years, and his first time starring alongside Goblin actress Kim Go Eun. The plot is anything but simple—it includes time travel and parallel worlds—so prepare to be blown away by this unforgettable drama.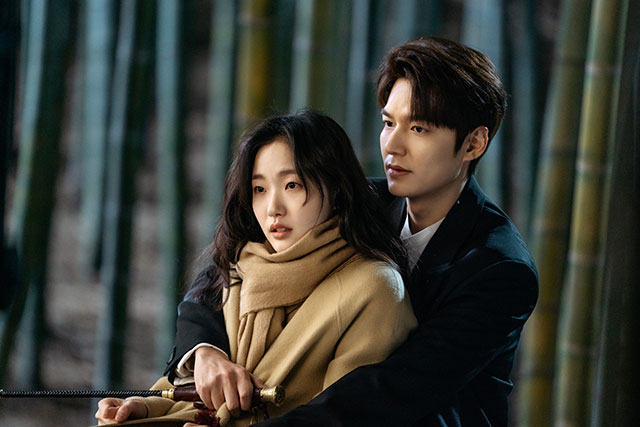 6. Extracurricular (April 2020)
Where to watch: Netflix
Starring: Kim Dong Hee, Park Joo Hyun
Itaewon Class and Sky Castle star Kim Dong Hee landed his first lead role in Extracurricular this year. This show is about a bunch of high school kids who "choose a life of crime" and had to face the consequences of their actions.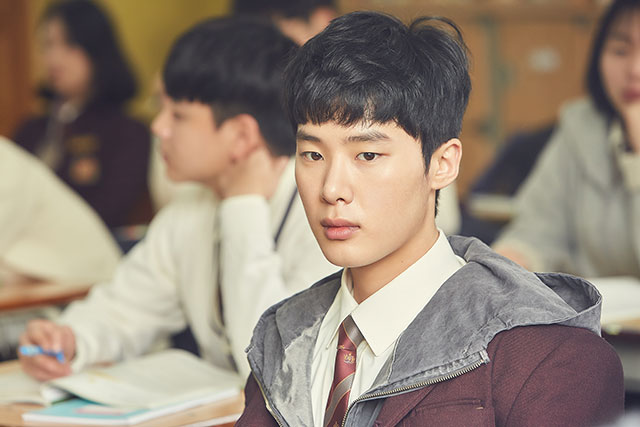 7. Hi Bye, Mama! (February - April 2020)
Where to watch: Netflix
Starring: Kim Tae Hee, Lee Kyu Hyung
Hi Bye, Mama is Kim Tae Hee's first project after five years of not starring in a drama. We instantly fell in love with this heartwarming drama about a first-time mom-to-be who unexpectedly passed away in an accident. Warning: Lots of crying will definitely happen if you start this series!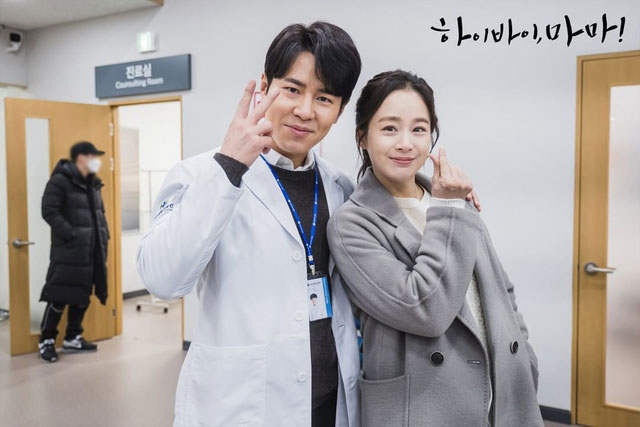 8. Dr. Romantic 2 (January - February 2020)
Where to watch: Viu
Starring: Han Suk Kyu, Ahn Hyo Seop
This is the sequel to Dr. Romantic, which aired in 2016. If you enjoy watching medical dramas, this should totally be on your list! Fun fact: A Pinay actually appears on the show! Check out how she landed the role here.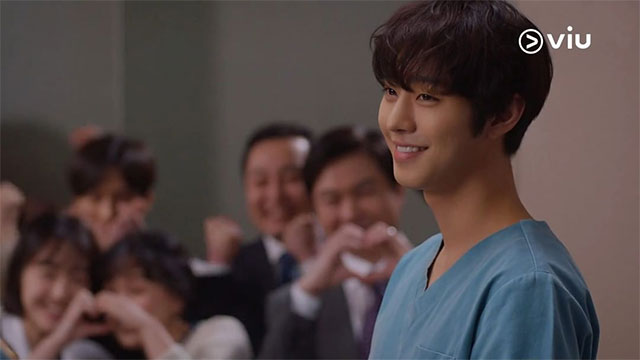 9. When The Weather Is Fine (February - April 2020)
Where to watch: Viu
Starring: Park Min Young, Seo Kang Joon
We don't know about you, but we'll watch anything Park Min Young stars in. Min Young plays the role of Mok Hae Won, who leaves Seoul to live in the countryside, where she lived during her childhood. There, she reconnects with an old friend played by Seo Kang Joon. This heartwarming drama is all about healing and forgiveness, so do check it out, too!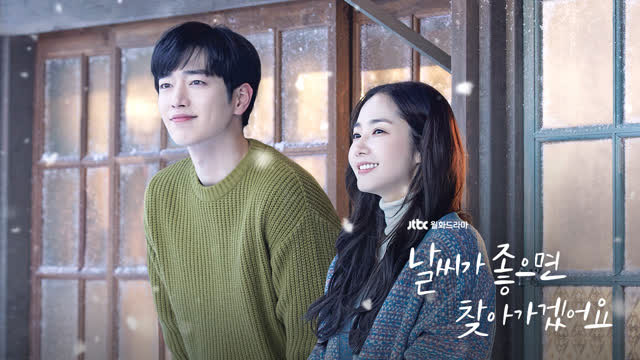 10. It's Okay To Not Be Okay (June - August 2020) 
Where to watch: Netflix
Starring: Kim Soo Hyun, Seo Ye Ji, Oh Jung Se
If you're looking for a heartwarming cry-worthy story that also talks about mental health, then this one's for you! Kim Soo Hyun plays Gang Tae, a health worker at a psychiatric hospital who is devoted to his older brother Sang Tae (Jung Se). Sang Tae has autism spectrum disorder and is a fan of Mun Yeong (Ye Ji), a children's storybook writer.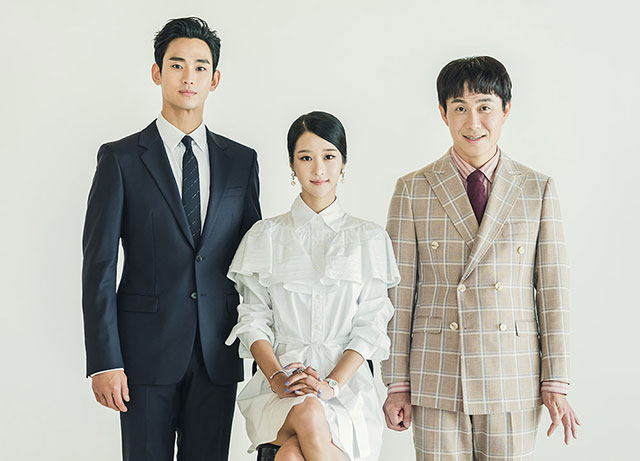 11. Flower Of Evil (July - September 2020) 
Where to watch: Viu
Starring: Lee Joon Gi, Moon Chae Won 
Baek Hee Seong (Joon Gi) and Cha Ji Won (Chae Won) have been happily married for years. But suspicious circumstances lead her to think her husband might be a serial killer, and their love story turns into a "mysterious thriller!"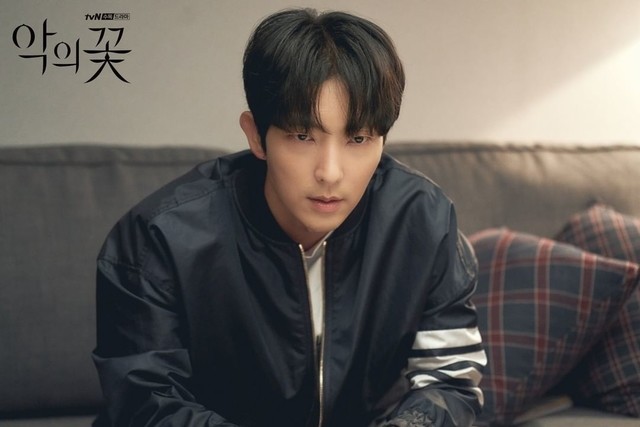 12. Tale Of The Nine-Tailed 
Where to watch: Viu, IQIYI
Starring: Lee Dong Wook, Kim Bum, Jo Bo Ah
This fantasy drama tells the story of a gumiho (nine-tailed fox) who has been waiting for the reincarnation of his first love for hundreds of years! He is living in the city and is pursued by a TV producer with a tragic past, and his mischievous younger brother is determined to cause as much ~chaos~ as possible. Warning: the ending might *wreck* you.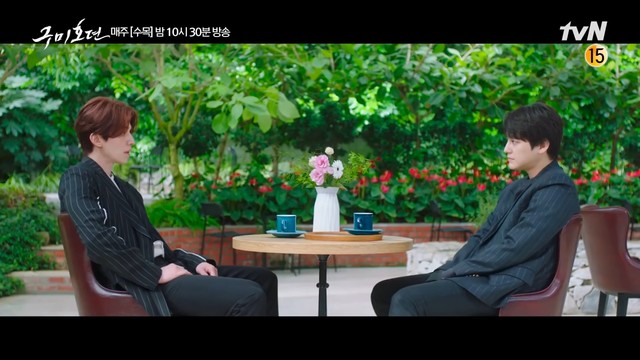 13. Start-Up 
Where to watch: Netflix 
Starring: Suzy, Nam Joo Hyuk, Kim Seon Ho
It's the "second lead syndrome" drama of the year! Start-Up follows the lives of young adults who are trying to *make it* in the tech industry, specifically the journey of a girl named Dal Mi who looks for her childhood pen pal Nam Do San. There is even an OPM song inspired by the drama!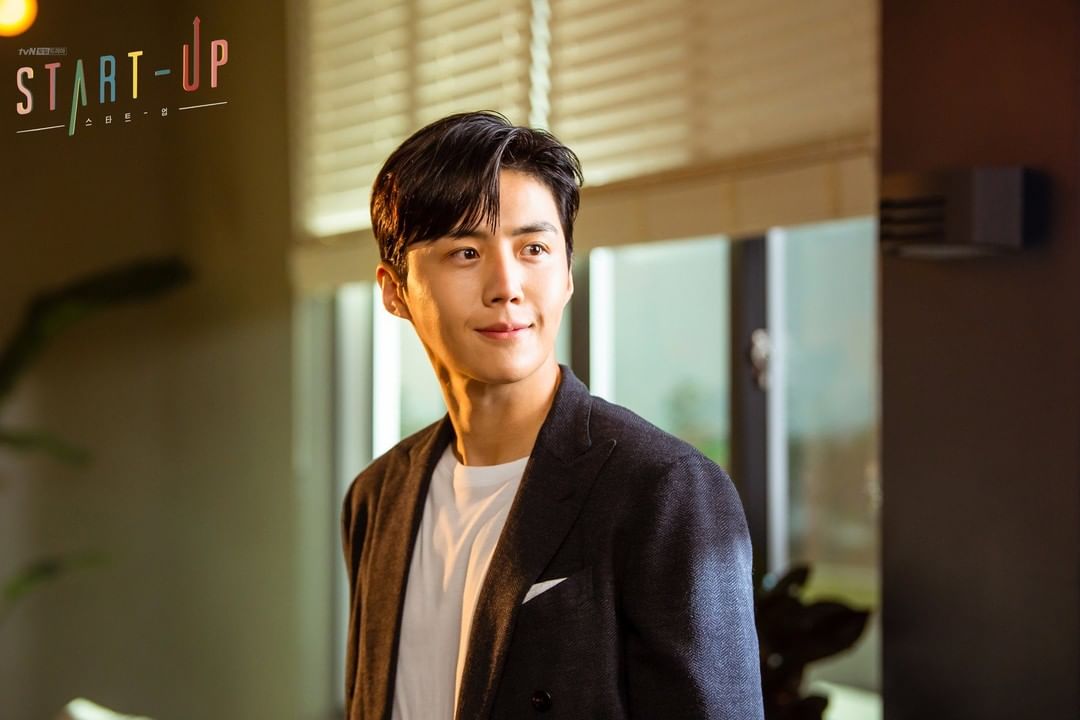 14. The Penthouse: War In Life 
Where to watch: Viu 
Starring: Lee Ji Ah, Eugene, Kim So Yeon
If you're looking for a super dramatic + crazy drama, then The Penthouse is for you! The series focuses on the residents of posh building Hera Palace who get involved in corruption, murder, and...the opera.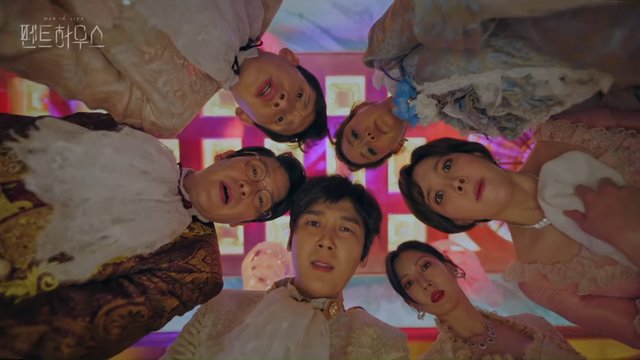 ***
We're officially on Viber! Be part of our growing community and subscribe to Cosmopolitan Philippines now!
Follow Retty on Instagram.
K-UPDATES