ICYMI, the stars were out last night at the 57th Baeksang Arts Awards! Aside from recognizing the best in the Korean entertainment industry (for the complete list of winners, you can click here), South Korea's version of the Oscars also paved the way for some of the most heartwarming speeches and cutest interactions.
We listed below the best moments at the 57th Baeksang Arts Awards that will give you all the ~*feels*~:
Guess who already looked like a winner during the red carpet pa lang—it's The Penthouse's  Kim So Yeon! She was hailed as Best Actress for her performance in that drama so that makes her...Queen So Yeon. <3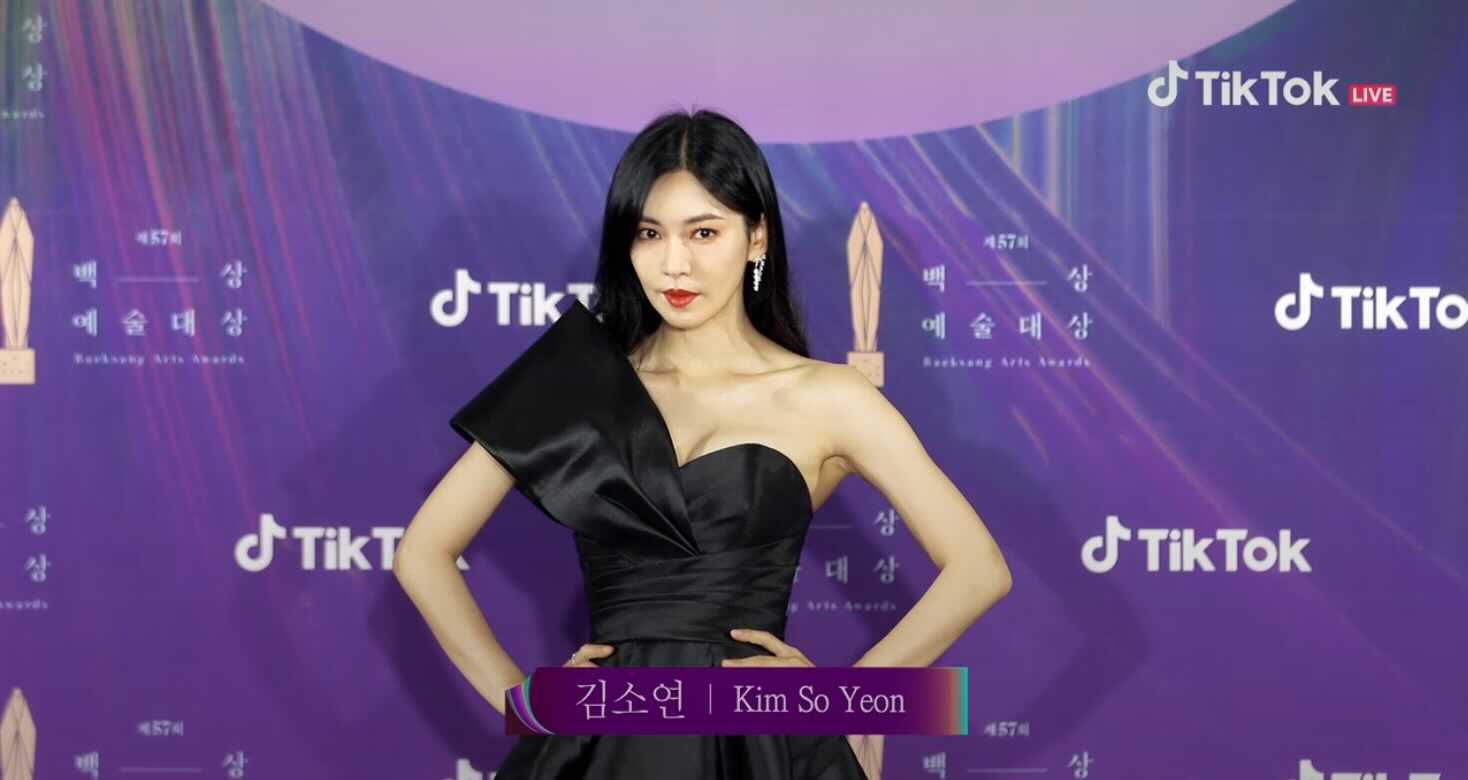 Continue reading below ↓
Recommended Videos
Here's It's Okay To Not Be Okay's Kim Soo Hyun looking like a dream: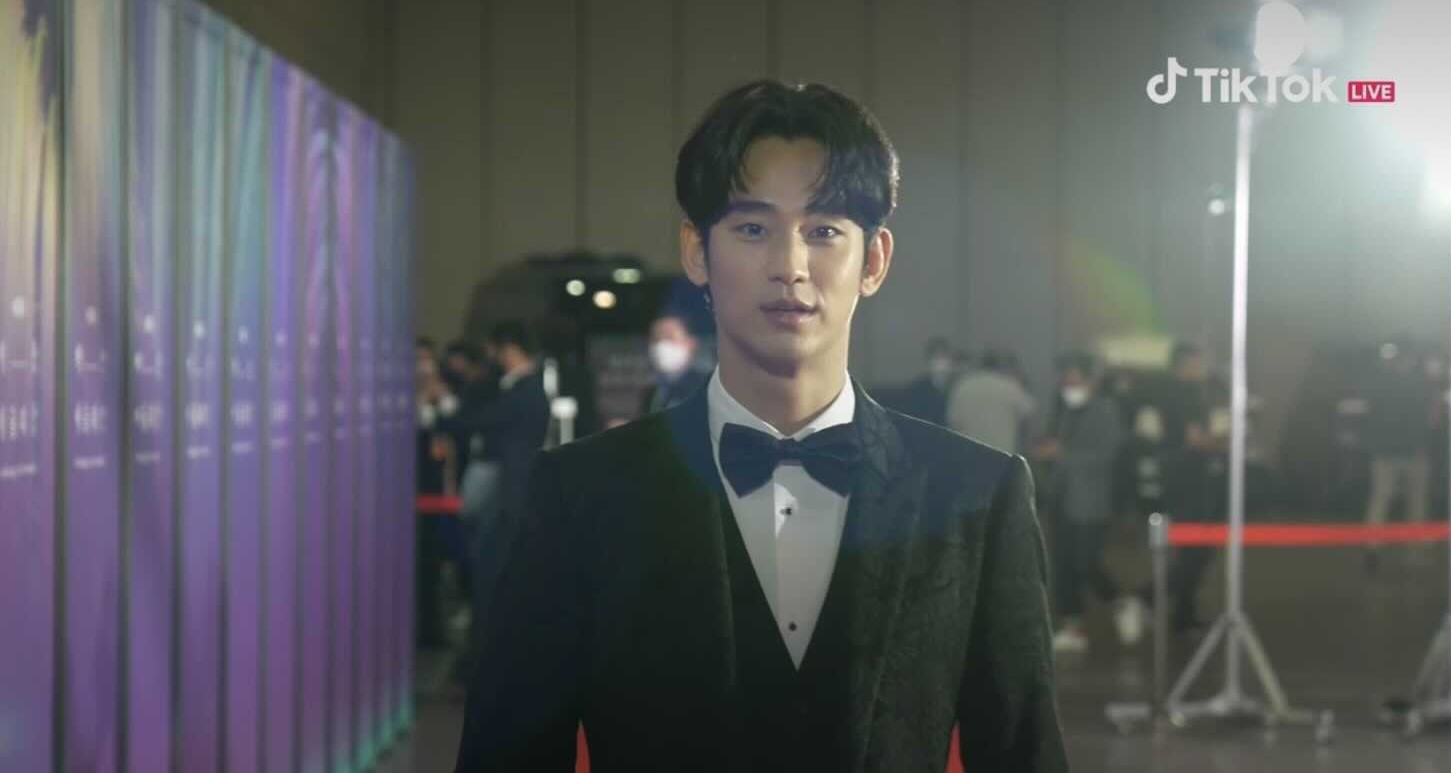 Is it time to change careers? Now I want to be Song Joong Ki's stylist!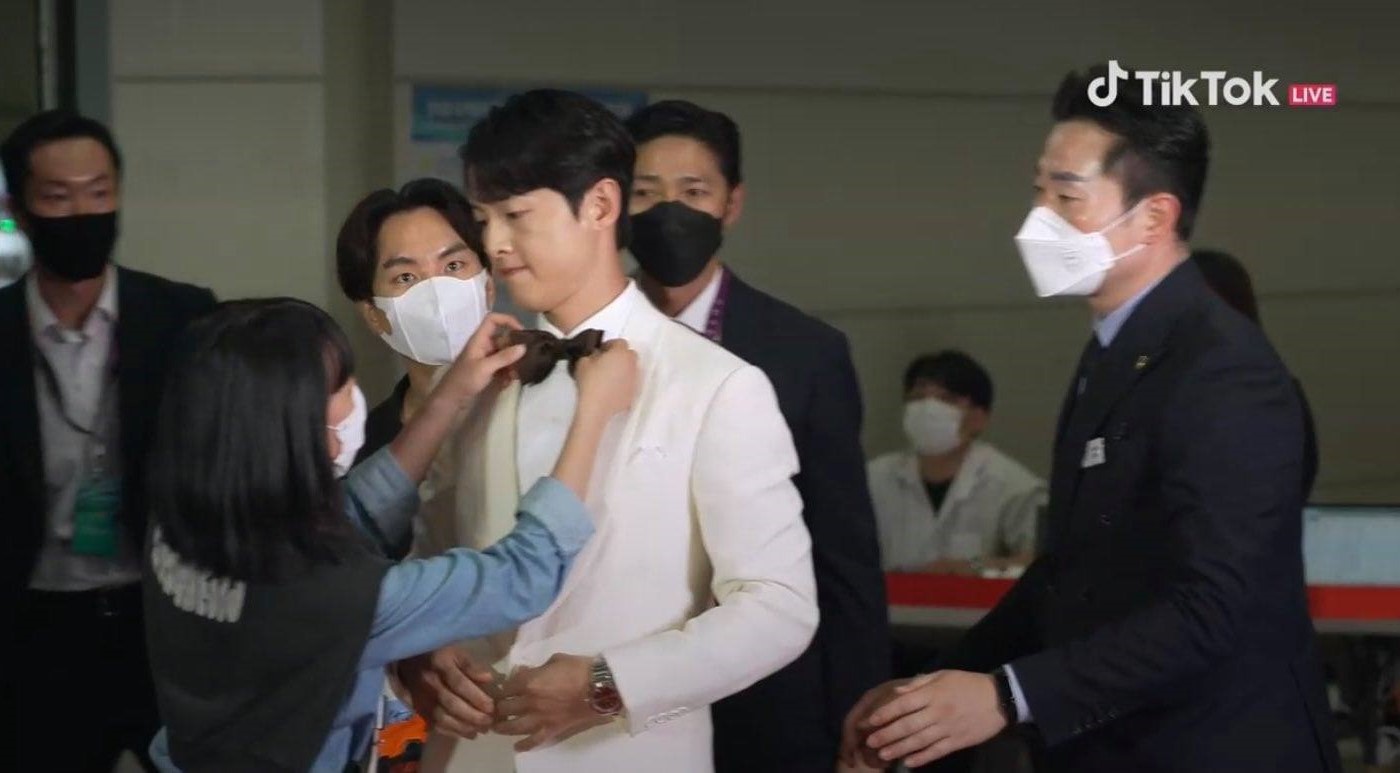 During the red carpet event, actress Kim Hye Soo was spotted with a *super* small clutch and we were left wondering "Ano kaya ang laman 'non?" It turns out, she's just like us and that clutch is filled with...candies, LOL! What a mood.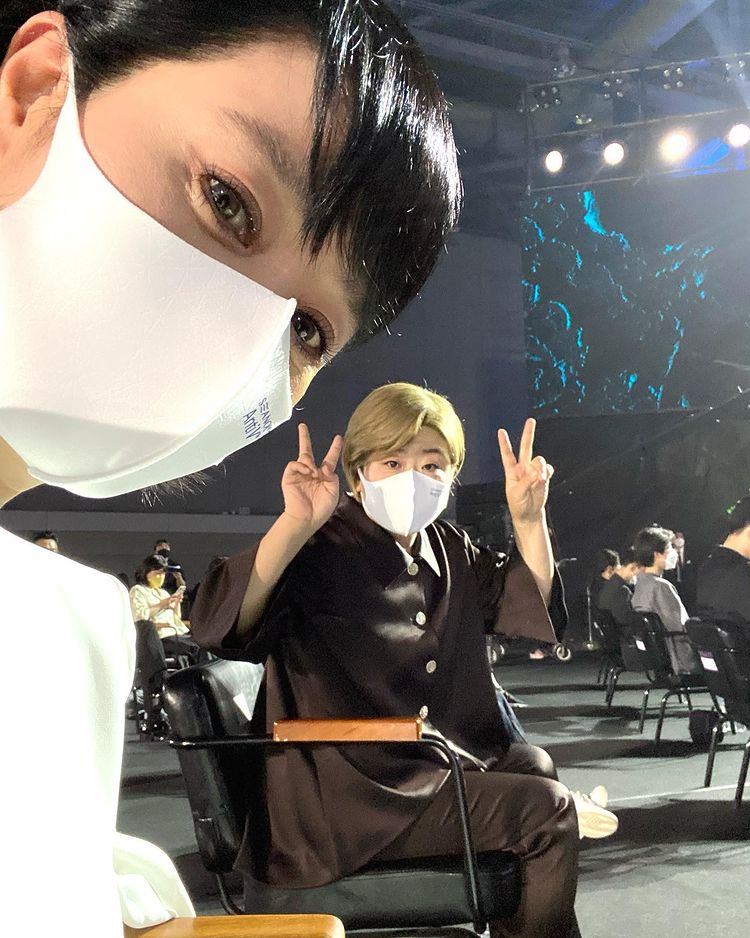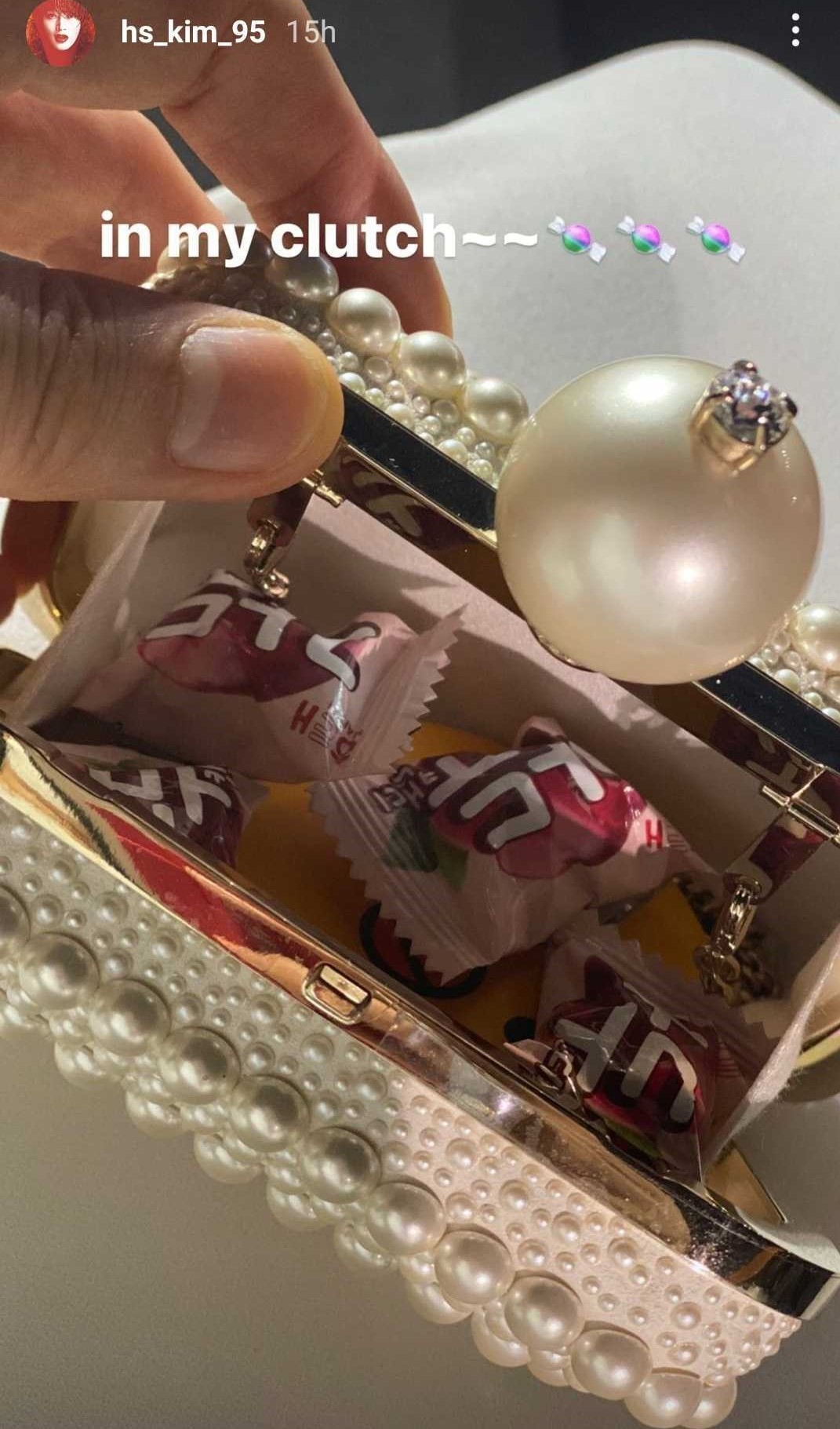 When the awarding ceremony started, a video was played and OMG, it will give you goosebumps!! The most remarkable scenes from recent K-dramas and movies were shown and we have so many feelings about it. Get ready to be amazed: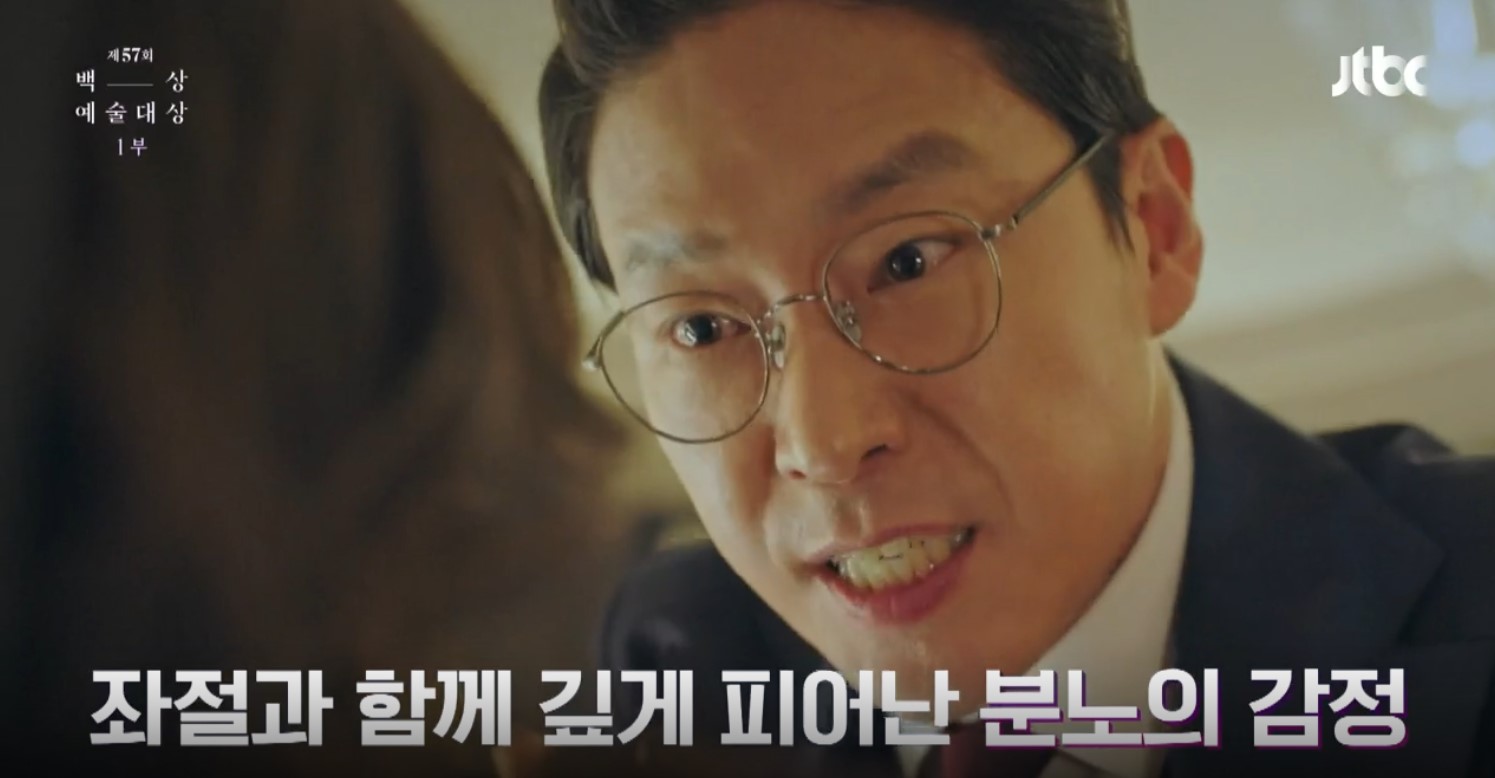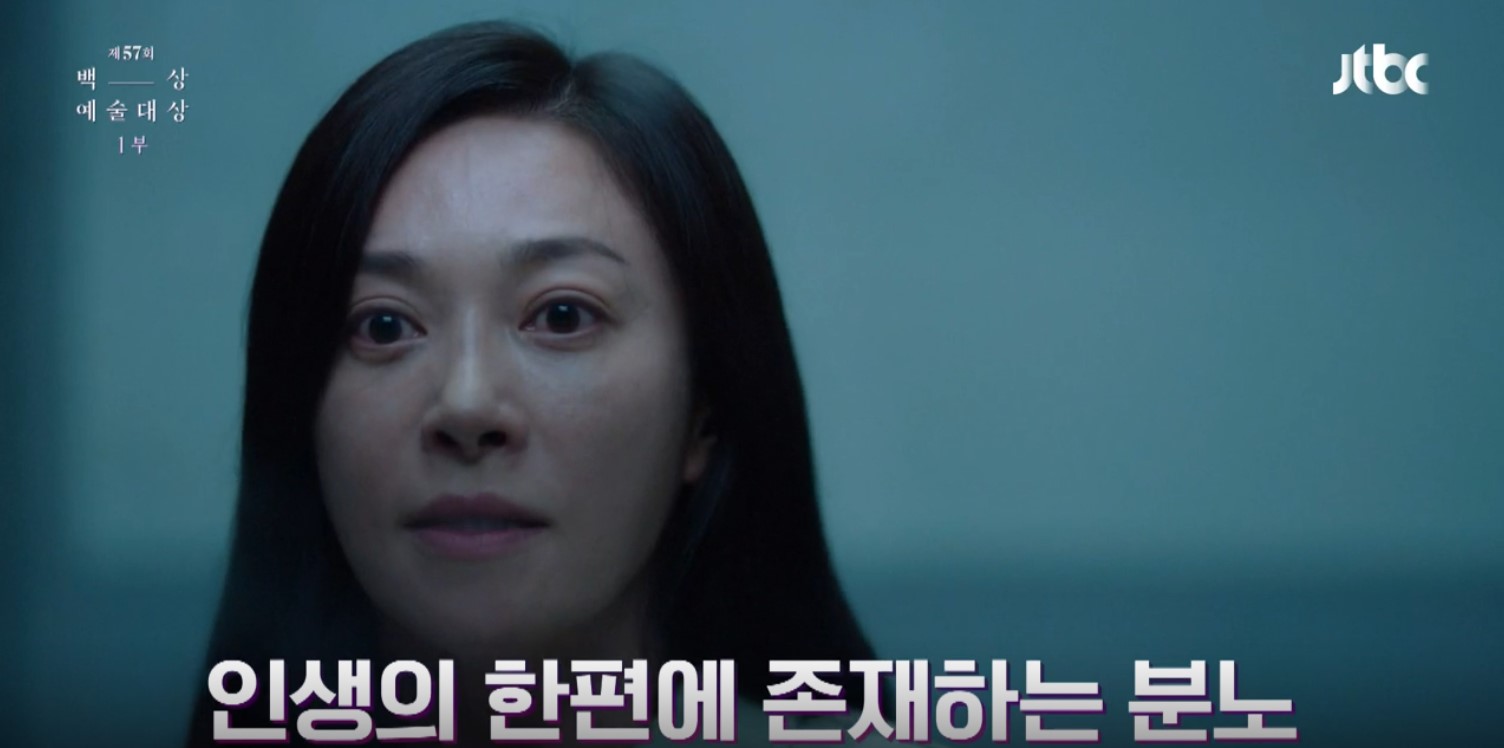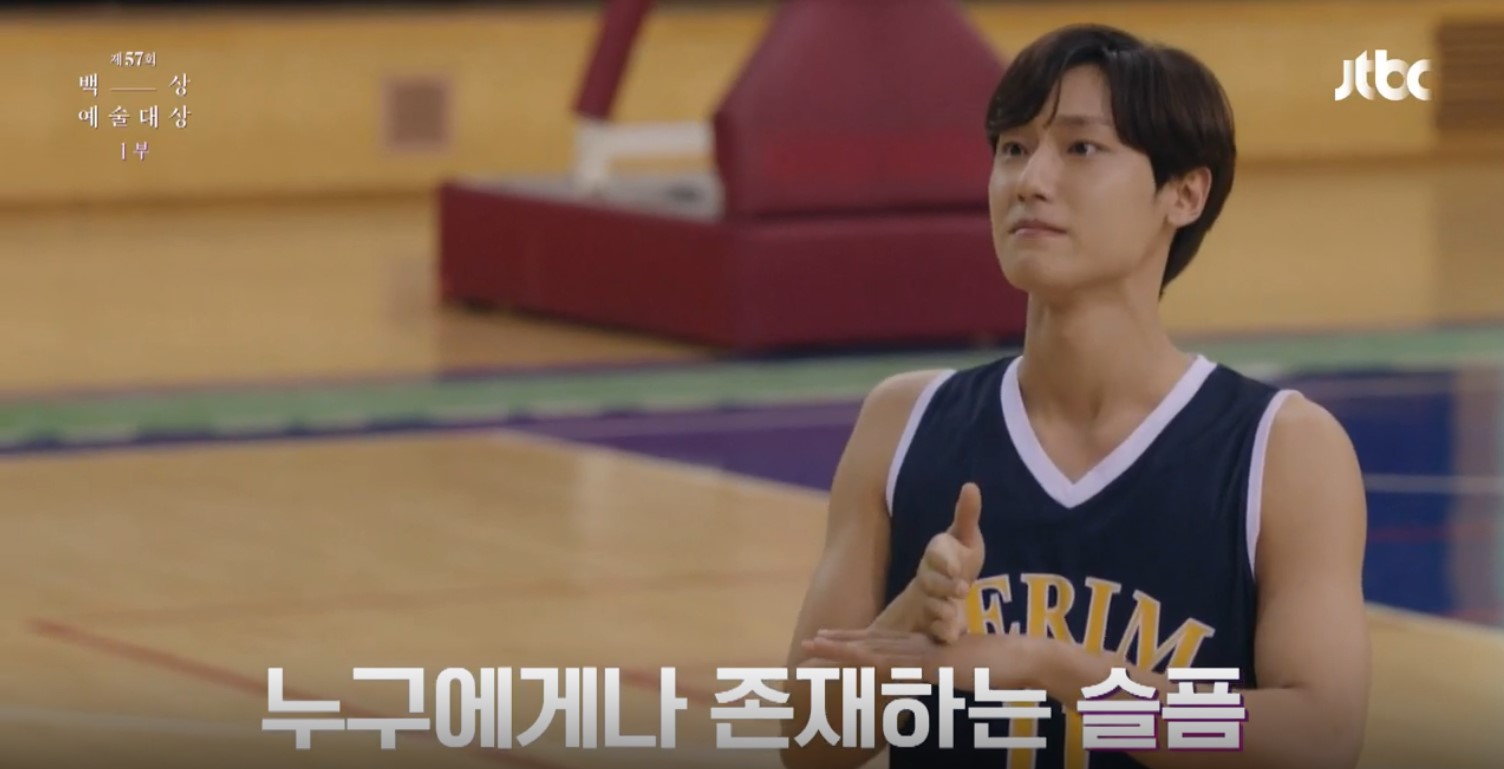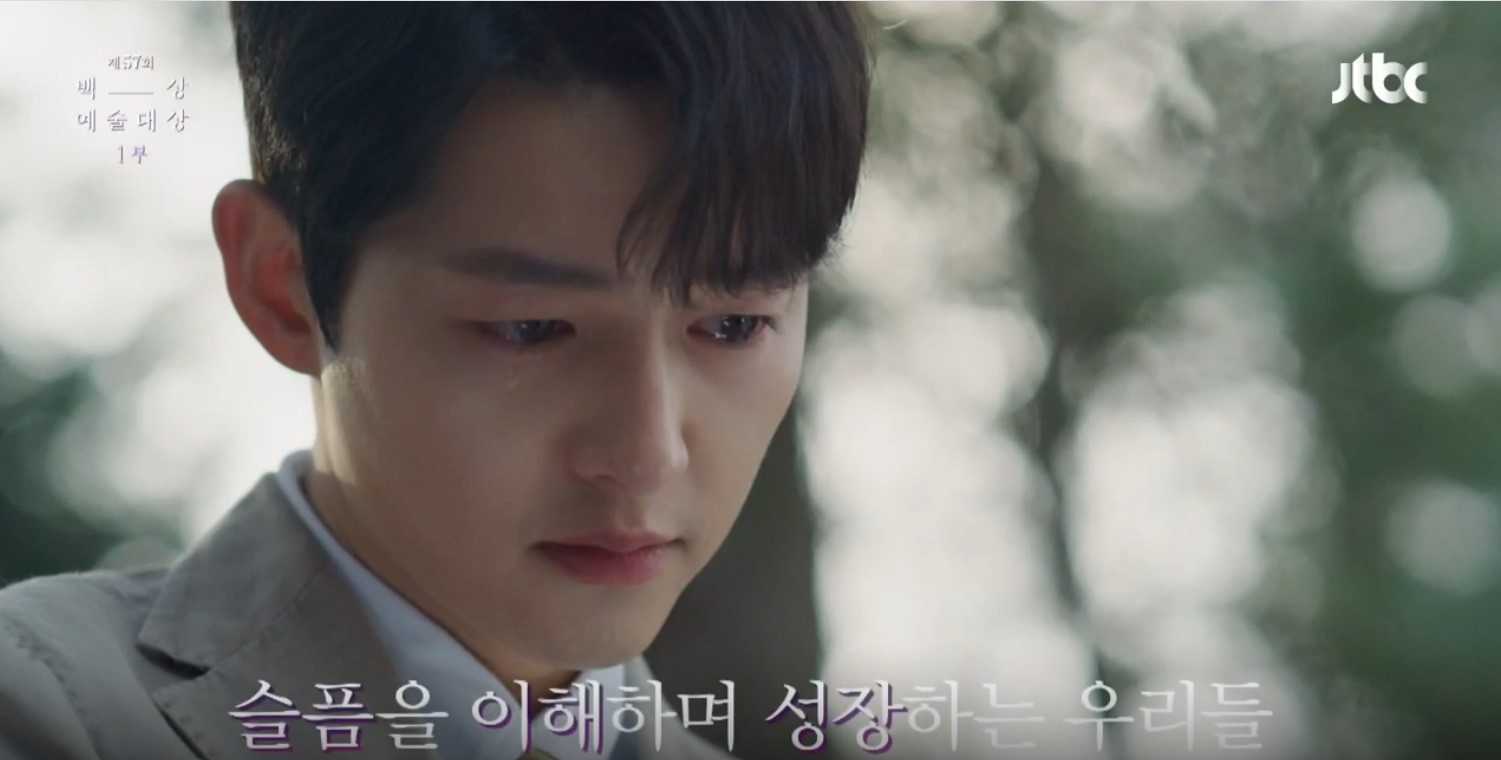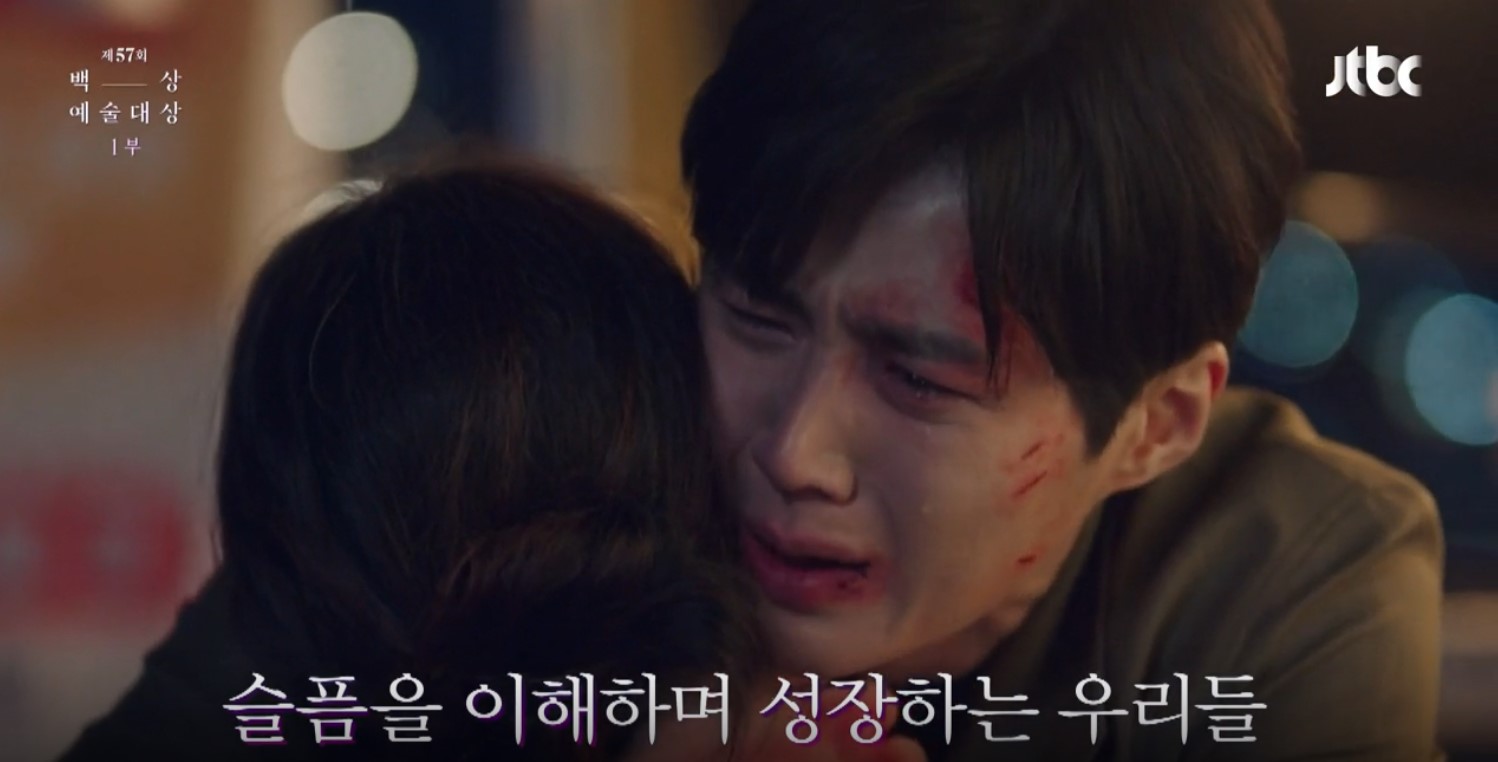 Flower Of Evil's Lee Joon Gi was super proud of the drama's director, Kim Chul Gyu, who was named as the Best Director last night! He even posted this *emotional* moment on his IG account.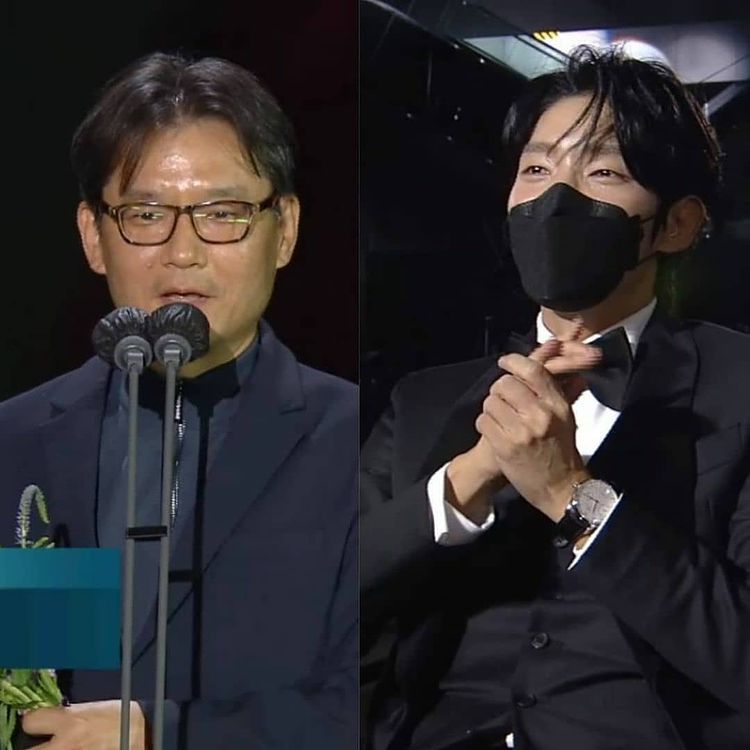 Actor Hong Kyung of the movie Innocence was named as Best New Actor for film and he panicked so hard during his speech. His voice was actually shaking! But his co-star, Shin Hye Sun, actually found it cute and she couldn't stop giggling.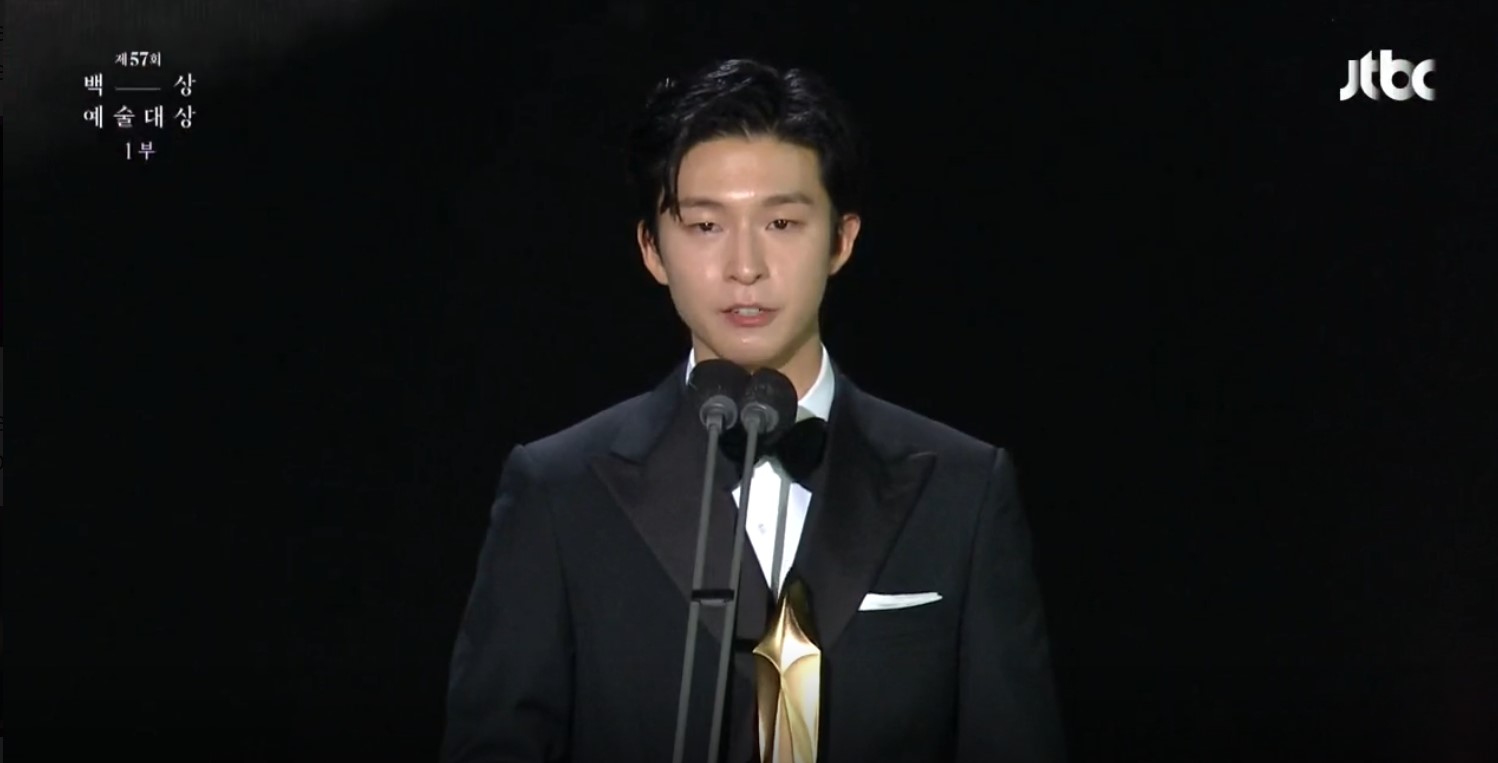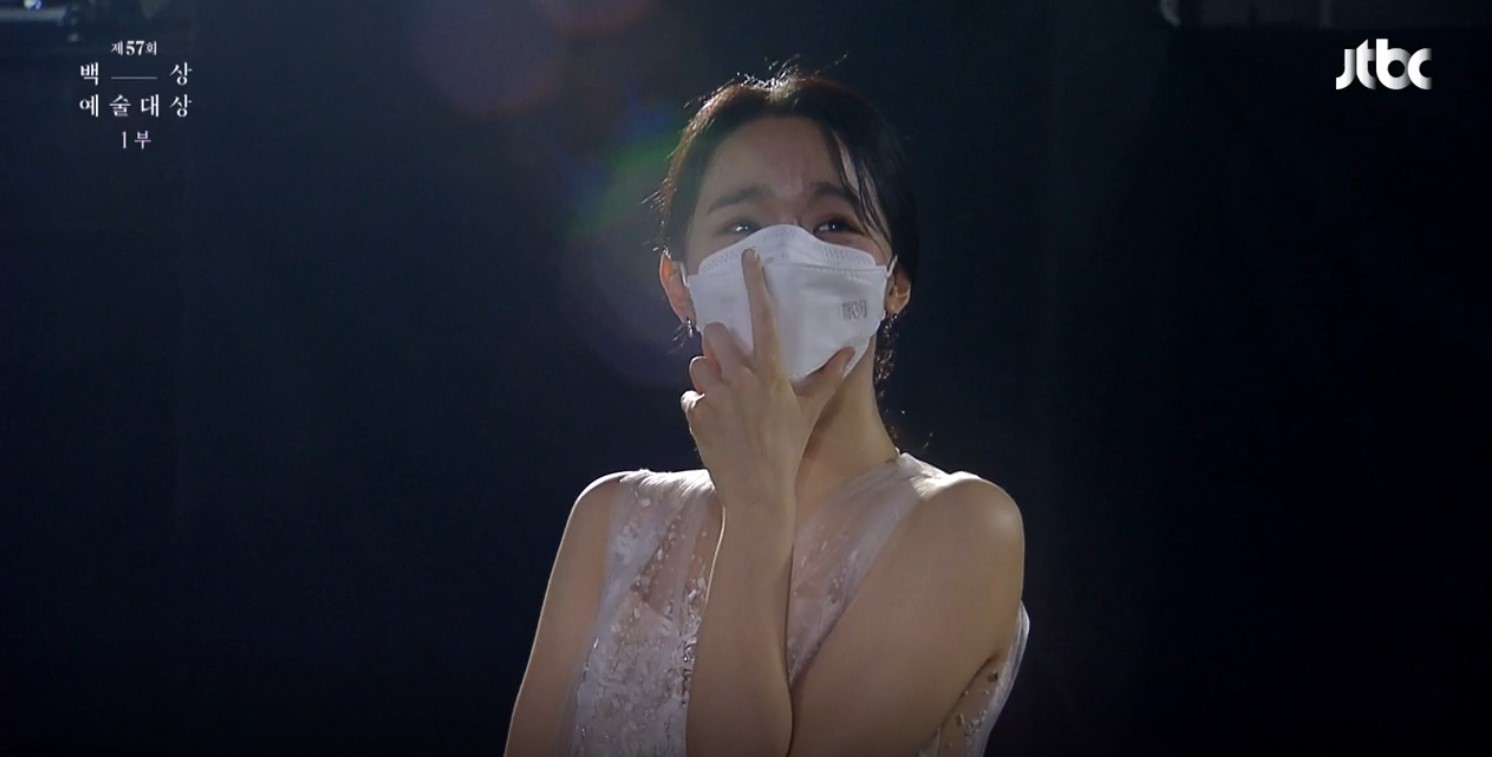 Just when you thought it ends there, Hong Kyung made the audience roar with laughter when he included his stylist in his speech: "The same person who does Song Joong Ki sunbaenim's hair." Yoo Ah In was seen laughing as well as Joong Ki himself, haha!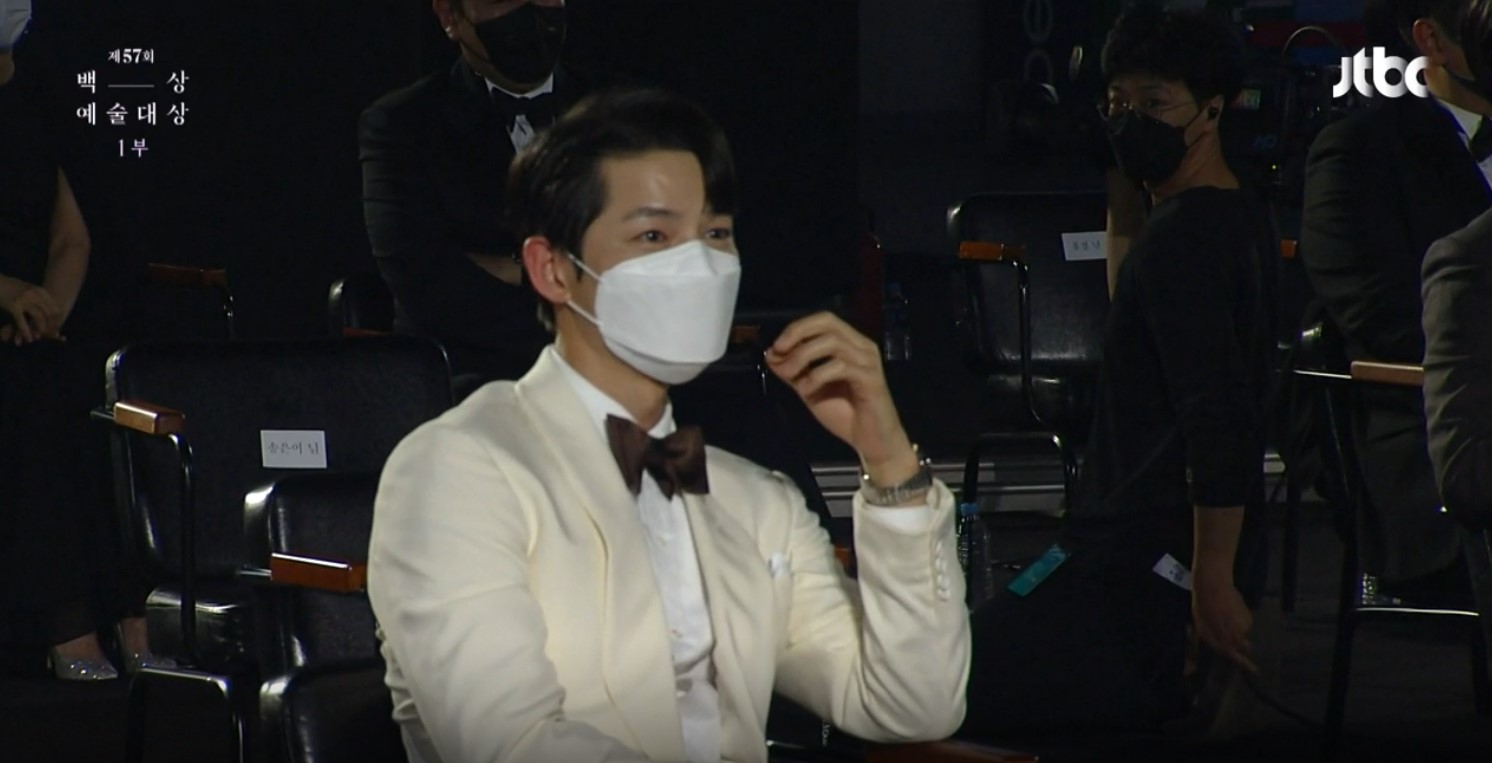 Our Lee Do Hyun was awarded as Best New Actor (drama category) for his role in 18 Again and when he went up on stage for his speech, he was so close to tears (especially when he thanked his family). Awww!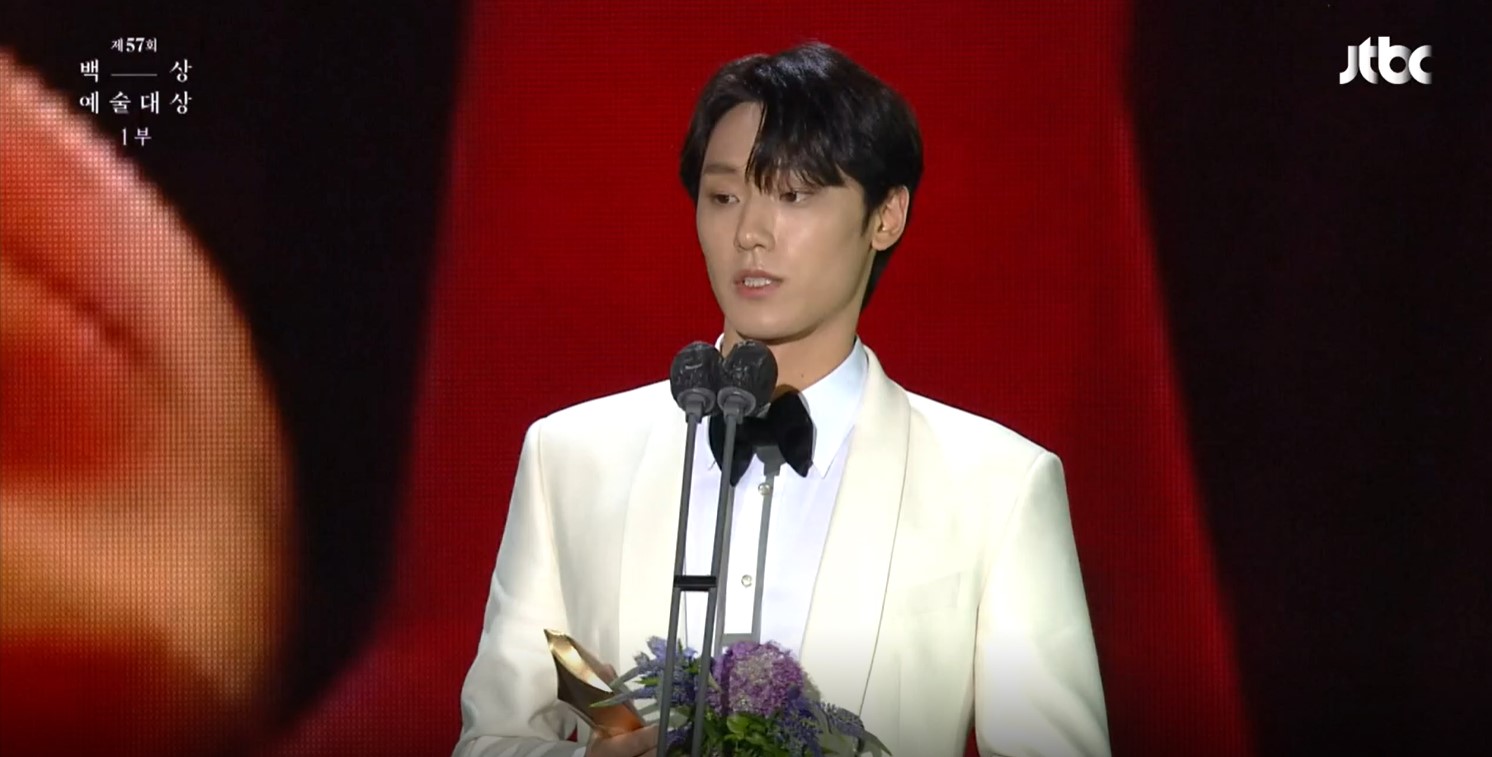 Meanwhile, swoon over this adorable Do Hyun doing a TikTok challenge: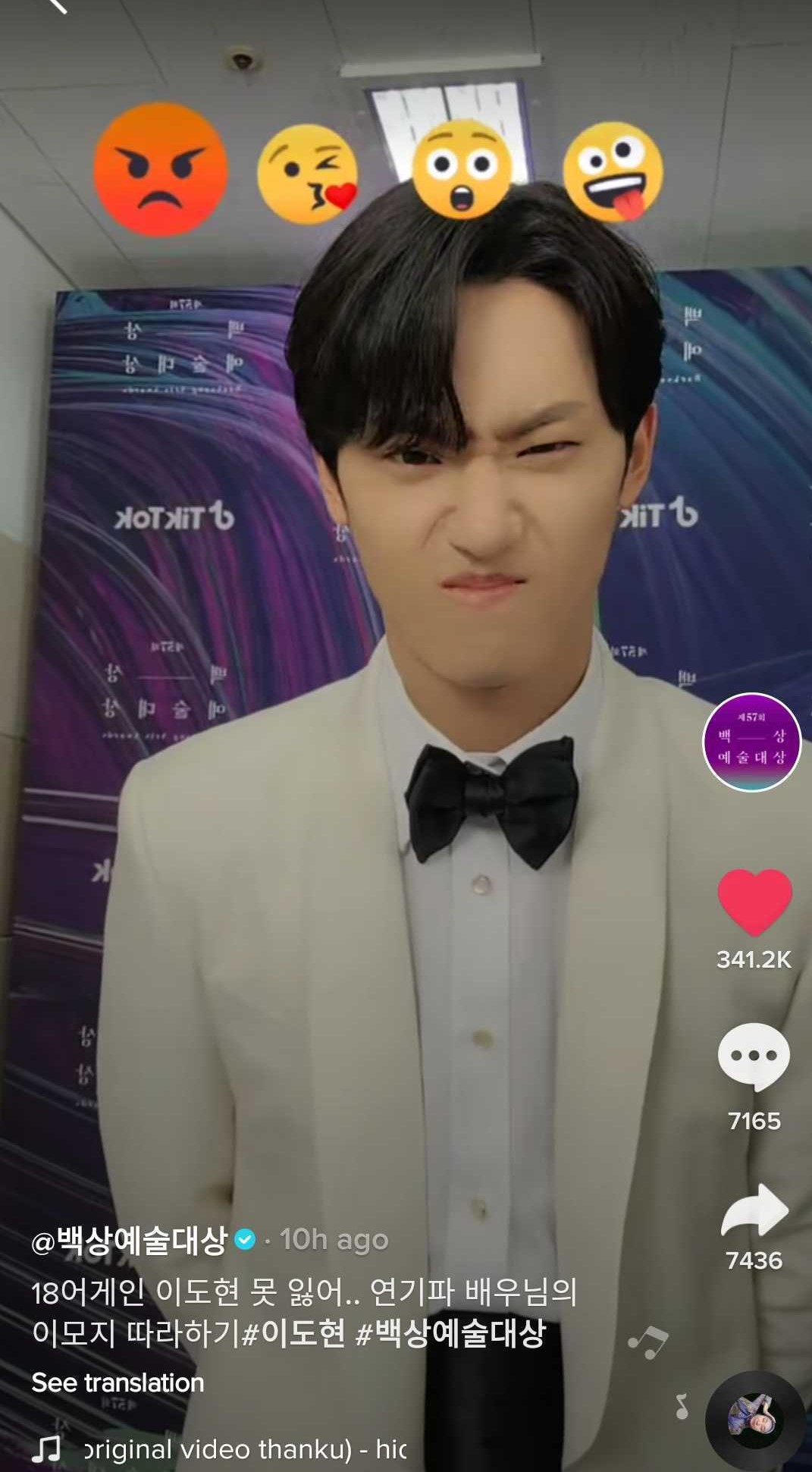 Now here's something that will make YOU cry. For the second time around, Oh Jung Se won the Best Supporting Actor award for his unforgettable portrayal in It's Okay To Not Be Okay. Do you know who presented that title? It was...him! This has got to be our favorite moment last night: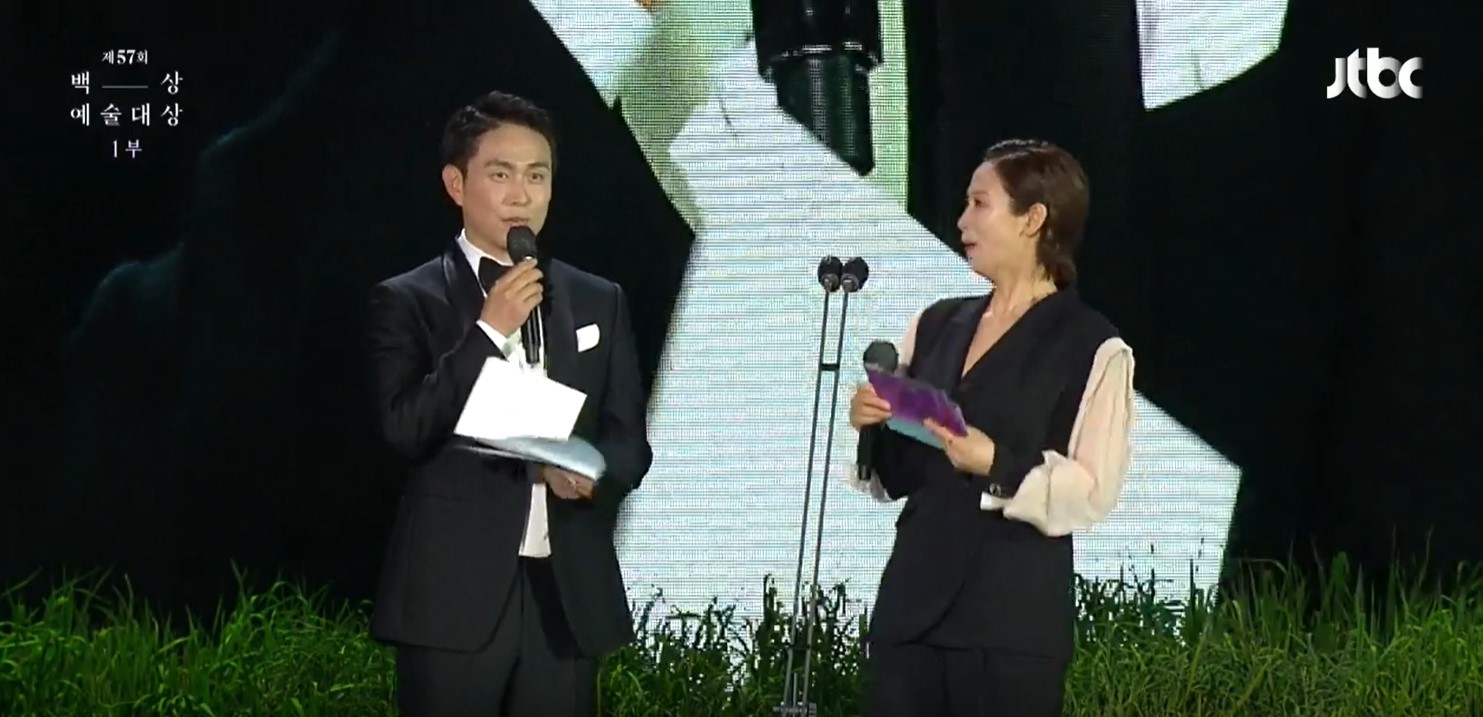 When Oh Jung Se delivered his speech, he did not forget to mention his onscreen brother, Kim Soo Hyun: "I was supposed to be the one to help but I received more help throughout the drama. My beloved brother, Moon Gang Tae—thanks to you, I was able to play a great character in a superb drama. I also want to thank author Ko Mun Yeong (Seo Ye Ji)." BRB, SOBBING.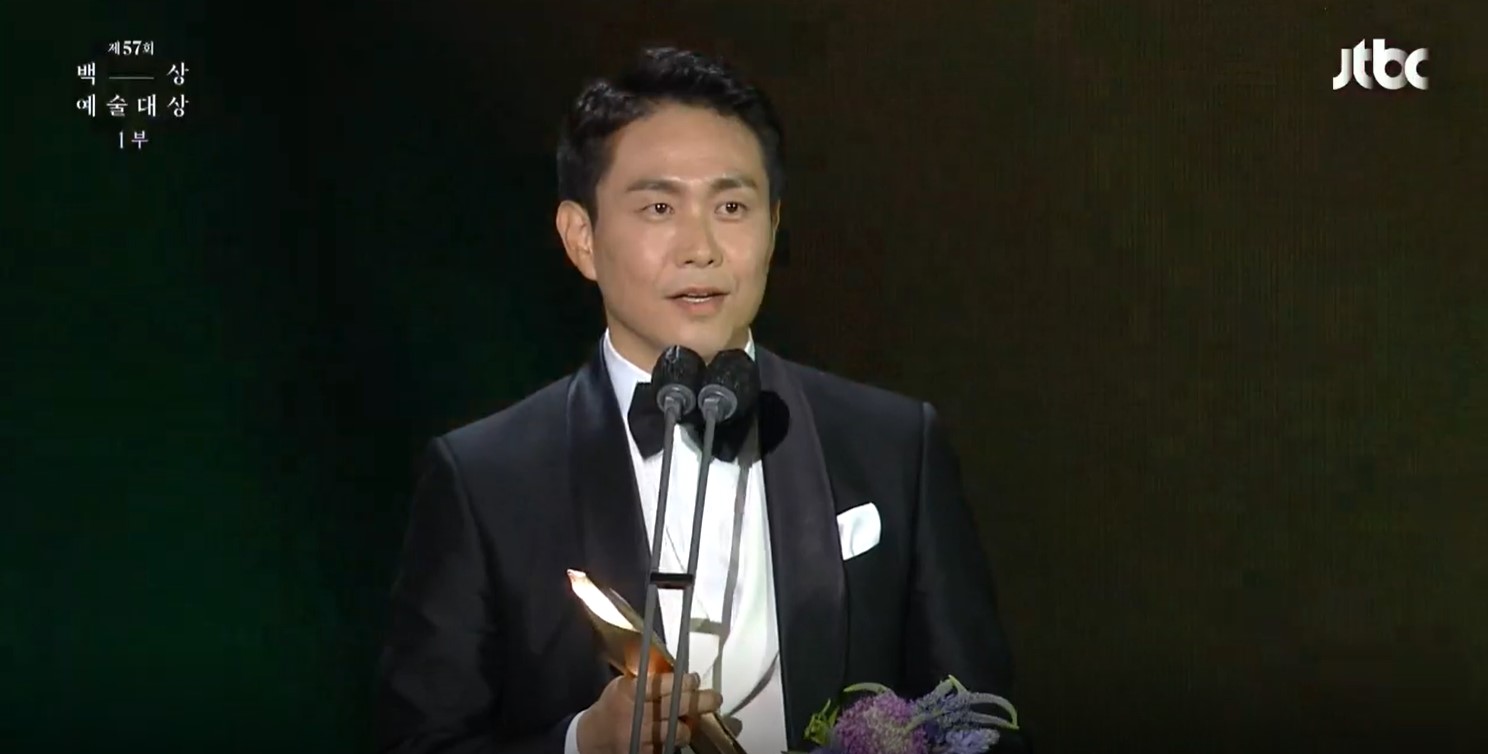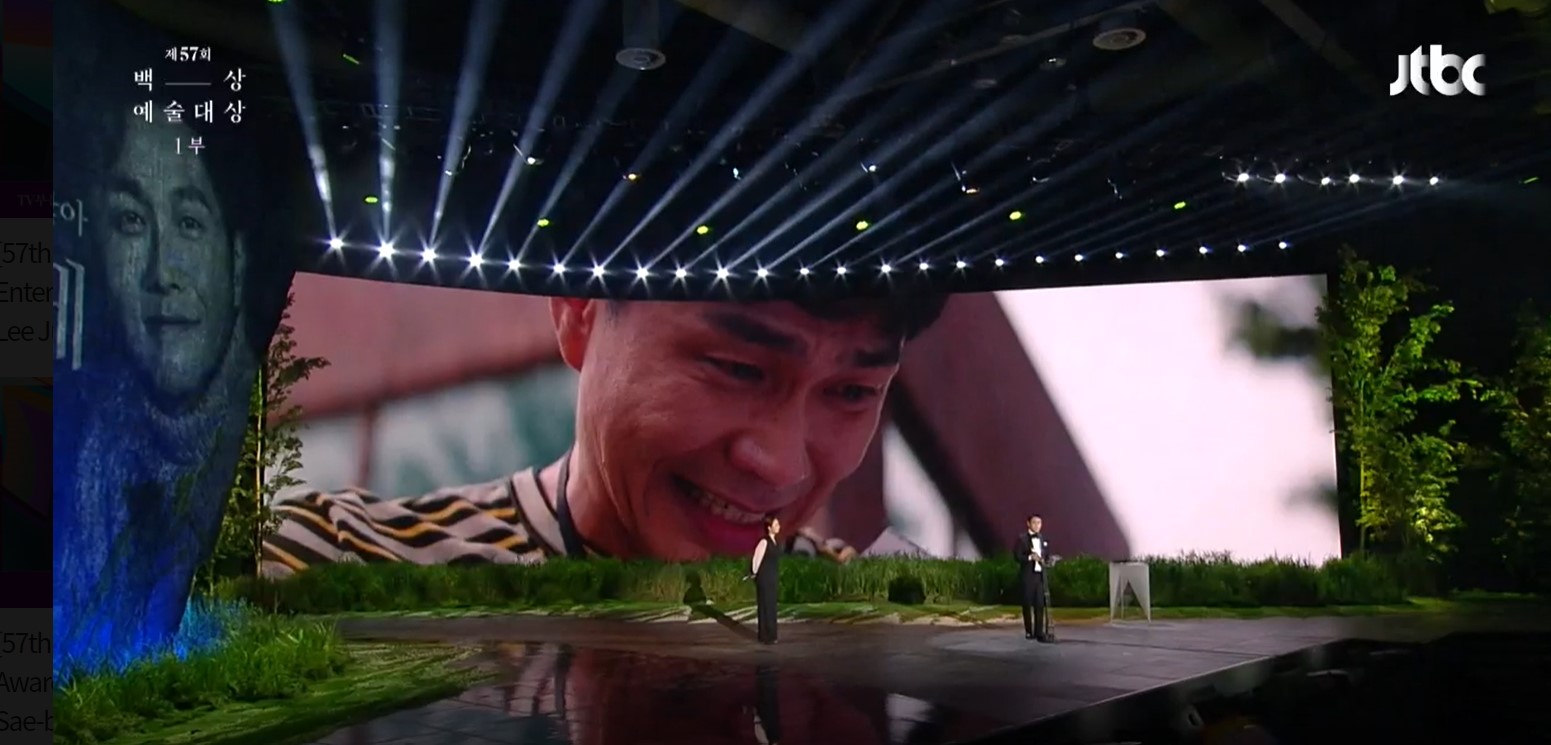 It was not only us who cried (for real) because Gang Tae himself was also teary-eyed! He looks soooo proud of his hyung, huhuhu.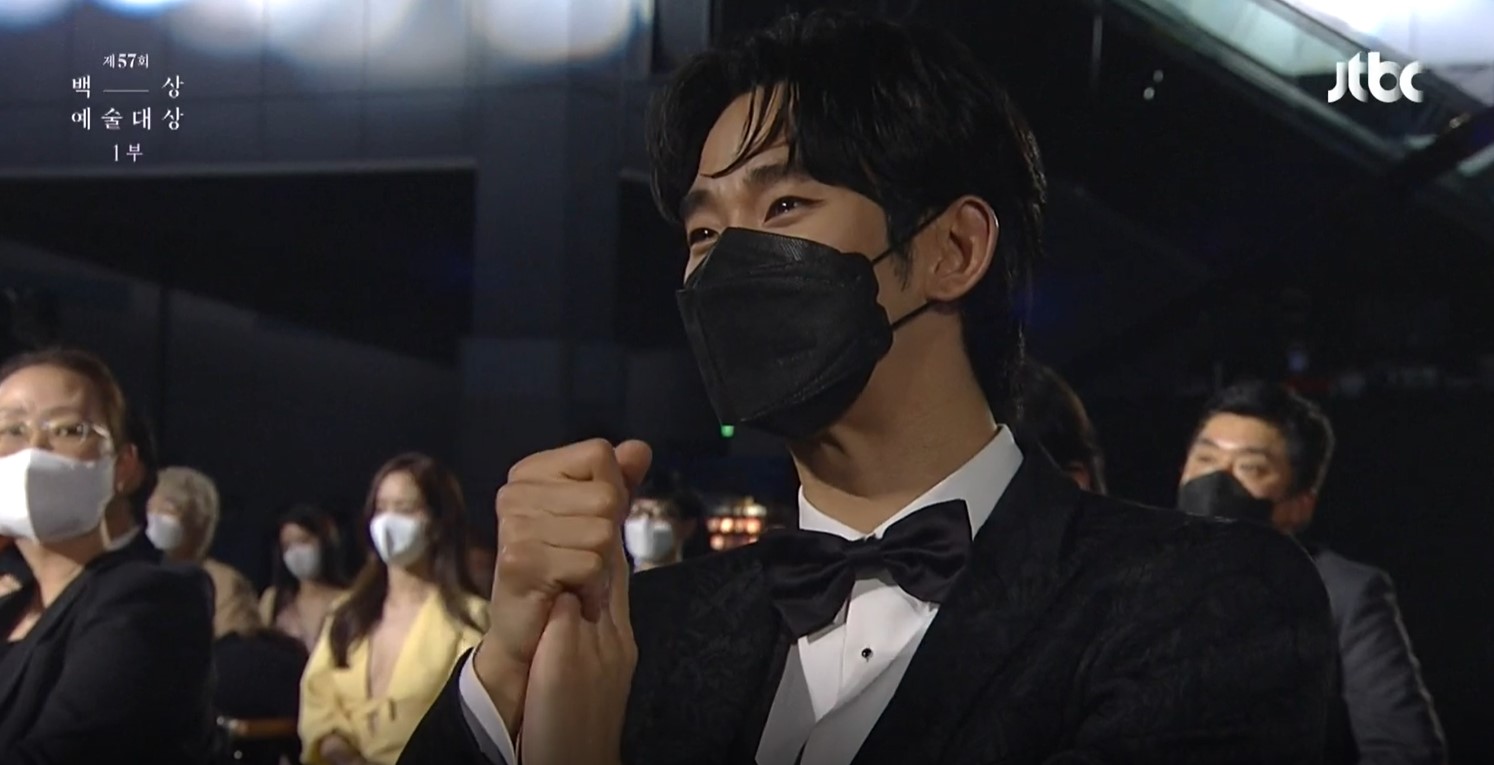 After the event, the two posed for the camera and Soo Hyun posted it with the hashtag #Brothers. We love you, Gang Tae and Sang Tae oppa!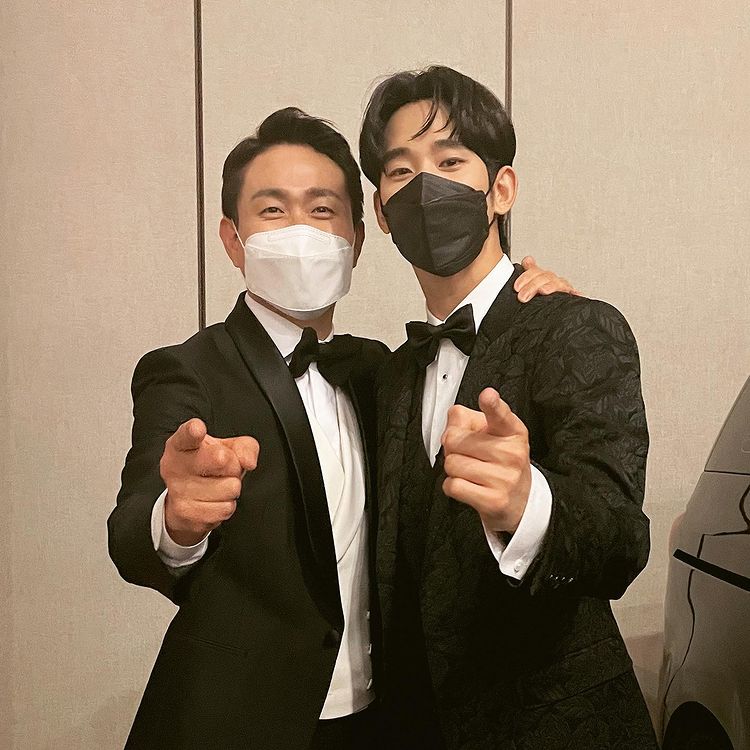 Speaking of interactions, the Mouse cast was also present during the event (the actors were nominated for their other dramas, btw) and they made sure to take a group pic!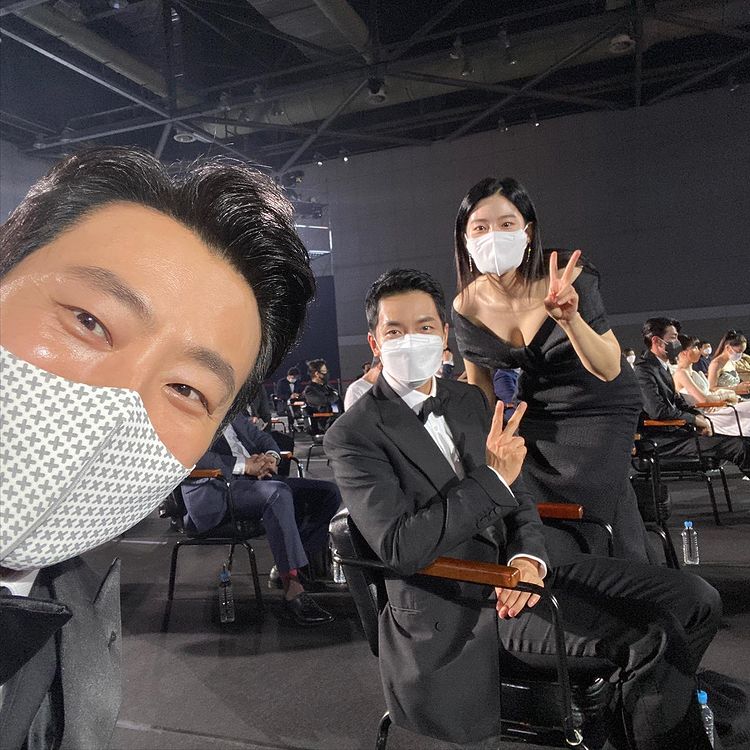 2 Days & Night cast members Kim Seon Ho and Moon Se Yoon took a photo together, too! Did you know that Se Yoon made a special cameo in Seon Ho's drama, Start-Up?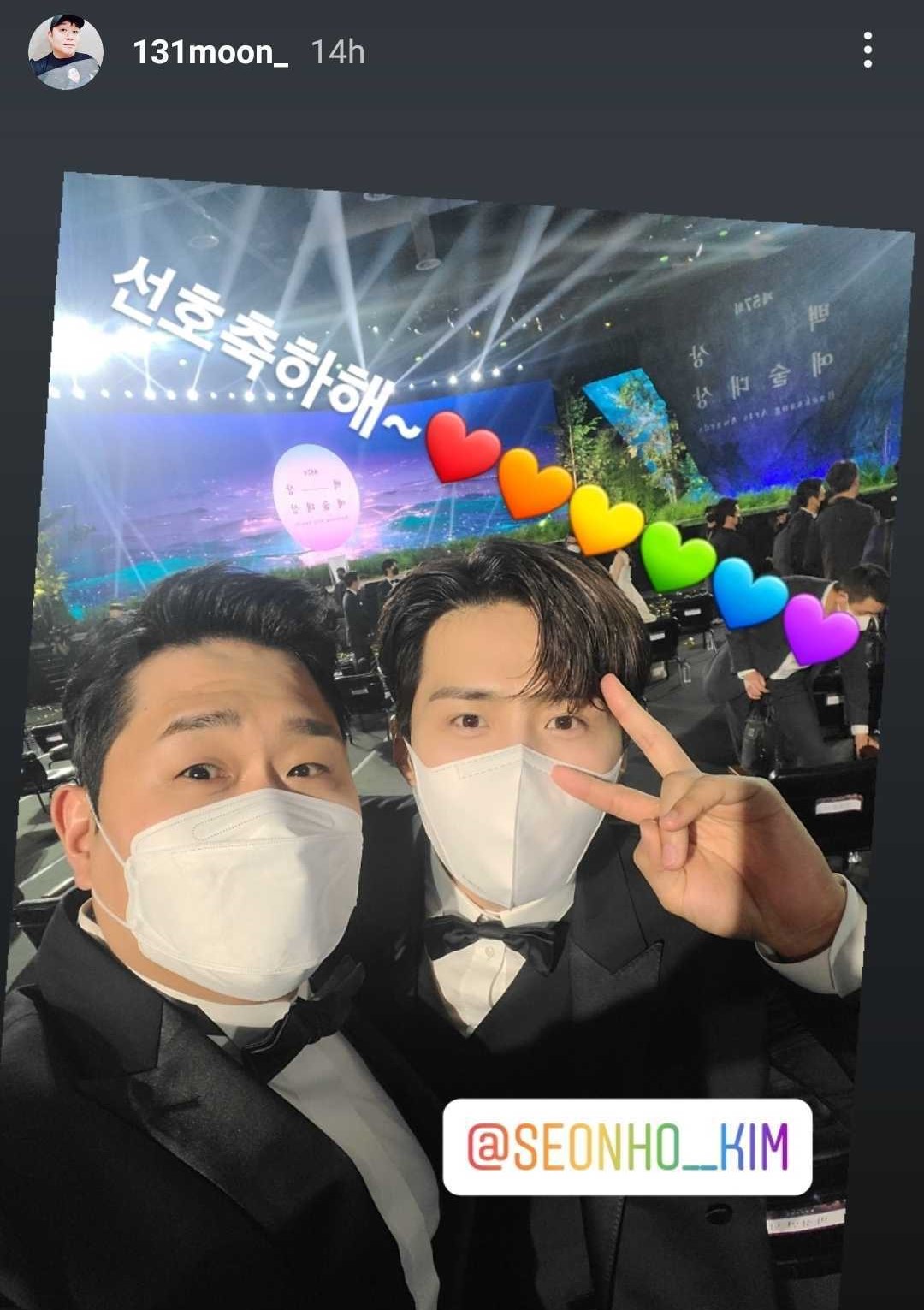 Another fun fact: Kim Seon Ho won the Popularity Award at the 57th Baeksang Arts Awards, making him the first second lead in a drama to do so! Great job, #GoodBoy!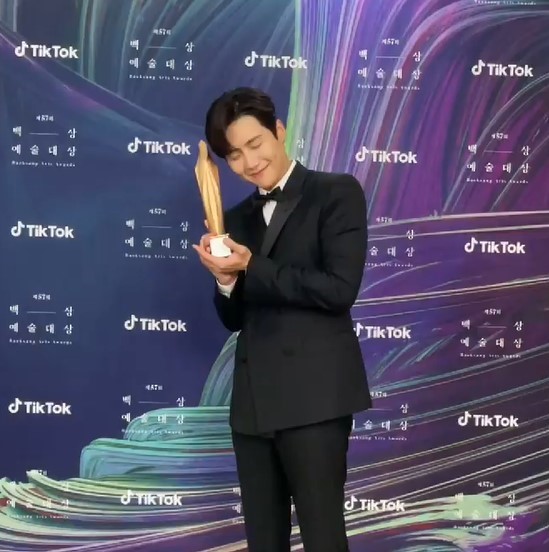 The Nation's MC Yoo Jae Suk took home the Grand Prize last night and one of the people who immediately congratulated him was no other than Song Joong Ki! We love this Running Man interaction:
Last year's Best Actor and Best Actress awardees, Kang Ha Neul and Kim Hee Ae were presenters during the ceremony and wow, will you look at the power this photo holds: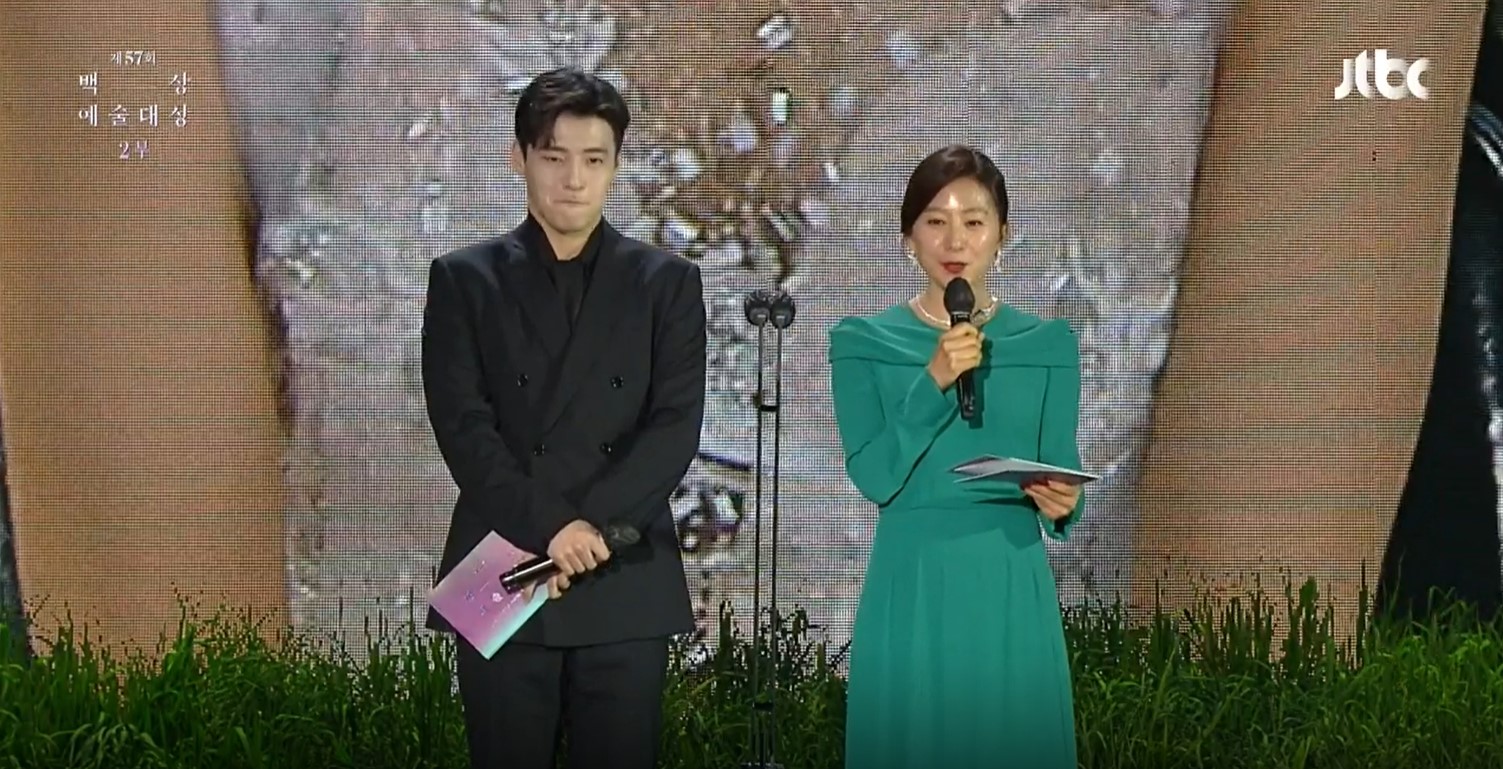 Looking for something that will make you kilig? Doom At Your Service's Park Bo Young and Seo in Guk were also the presenters and the chemistry is insane!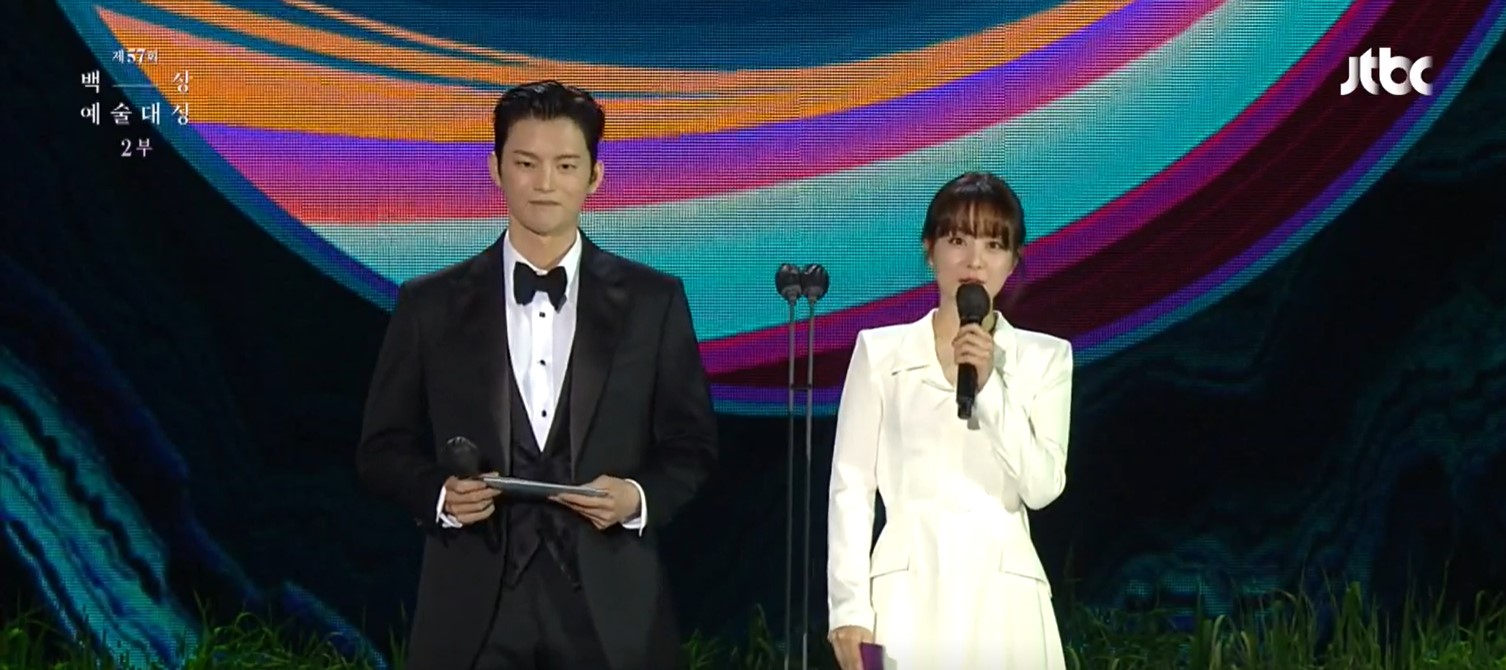 *See* you in next year's Baeksang Arts Awards, chingus!
Follow Hanna on Instagram