You're probably already updated with every detail of To All the Boys I've Loved Before's sequel. (There are two new boys to love!) The good news is, we have new Noah Centineo content! His new movie, The Perfect Date, is now available for streaming on Netflix.
In the rom-com, Noah plays Brooks Rattigan, your typical boy-next-door who just wants to get into his (very expensive) dream college. In an effort to earn money, he starts an app with his best friend Murphy (Odiseas Georgiadis) where customers can hire him and customize him according to their date-night needs. Whether it's to be the artsy know-it-all for a gallery date or a preppy tennis player, he takes his role as your date-for-the-day seriously.
We've listed his best looks from the movie—from wouldn't-want-to-be-seen-with-him to take-home-to-mom material.
Here are Noah's best transformations in The Perfect Date:
Cowboy Cutie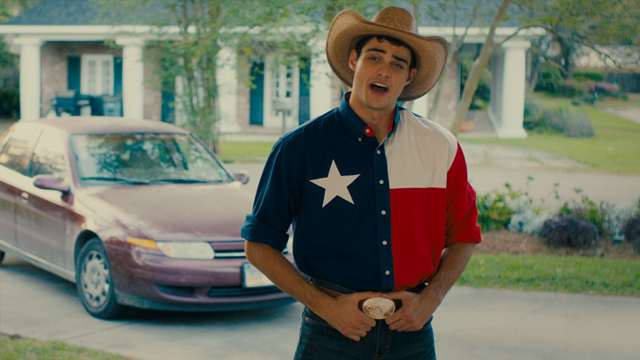 Continue reading below ↓
Recommended Videos
He's not exactly Marlboro Man in this get-up—maybe more like rodeo Jack. But he completes his look with an impressive cowboy accent, though, so he gets a B for Best Effort.
Le Douche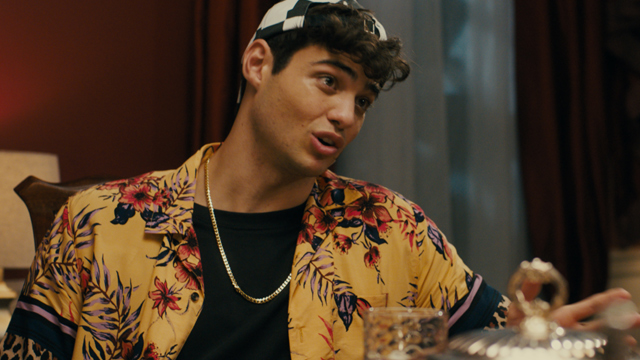 Upon the request of his date, Brooks takes his douchebaggery to the next level during this family dinner. Of course, he couldn't do it without the low-hung pants, the backwards cap, distracting printed shirt, gold chain, and all-around fuccboi vibe.
Life Of The ('80s) Party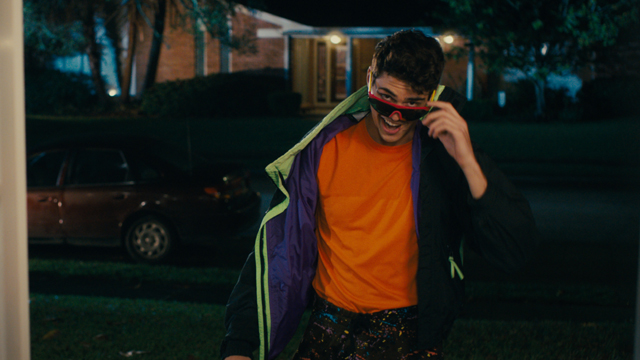 The '80s called—they want their neon back. Brooks gives off serious nostalgia with his throwback-inspired look that it almost makes you want to go roller-skating and bowling. (Hey, it might just score some plus points with your parents, too.)
Salsa Partner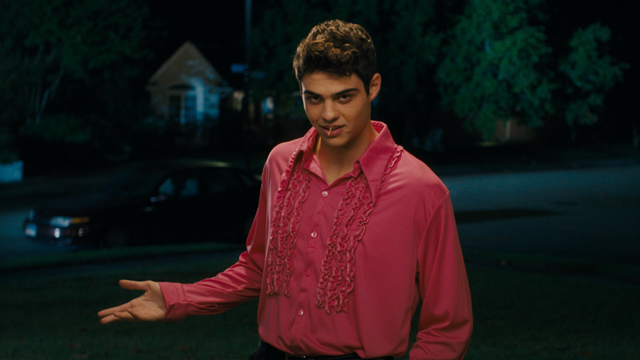 Pink is undoubtedly having a moment—but it usually comes in cooler, lighter tones. But Brooks takes it up a notch with a hot pink ensemble that actually comes off as suave.
Grandma-Approved Look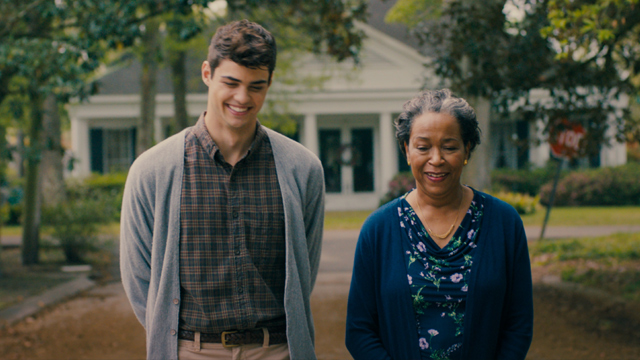 Grandmas always have something to say when it comes to outfits. Still, Brooks pulls off his Sunday best when he gets a date request from a grandma who just wants to take a stroll and talk about life. The open cardigan and buttoned-up shirt combo works for that good-boy charm.
Tennis Star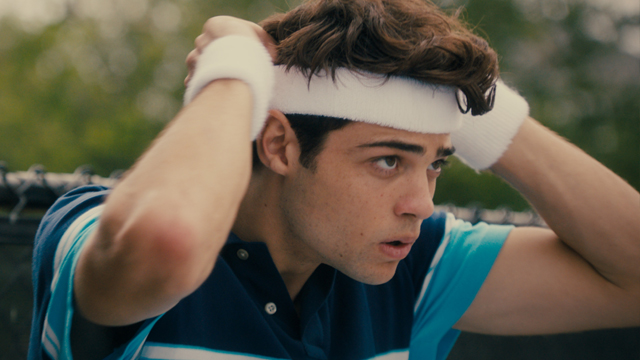 Did you really play tennis if you didn't sport (no pun intended) a preppy look while doing it? For a doubles match, Brooks goes with a two-toned blue shirt, tennis shorts, and matching headbands and sweatbands. Needless to say, he brought his A-game.
College-Ready Star Student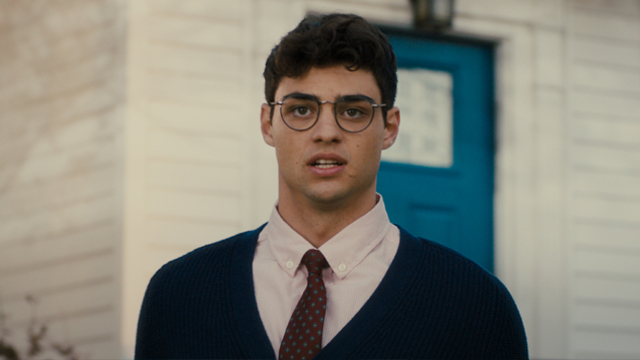 The cardigan-polo-tie-glasses look just screams ready for college. Brooks looks like he's your go-to guy for notes, exam reviewers, and project presentations. 
Fancy Date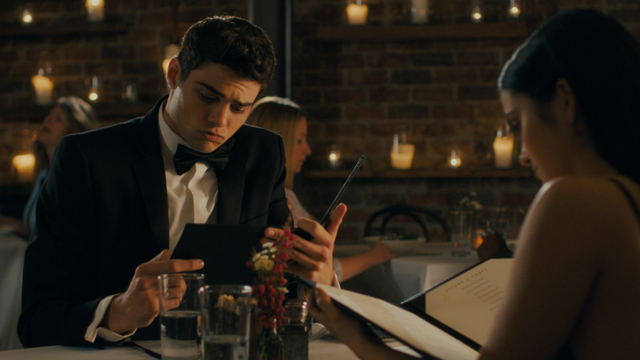 Sure, Brooks could turn heads even in just a sweatshirt. But put him in a suit and bowtie, and you'll be jealous of the girl he's on a date with. Plus, it doesn't hurt that he's got proper manners and great conversation skills.
Art Connoisseur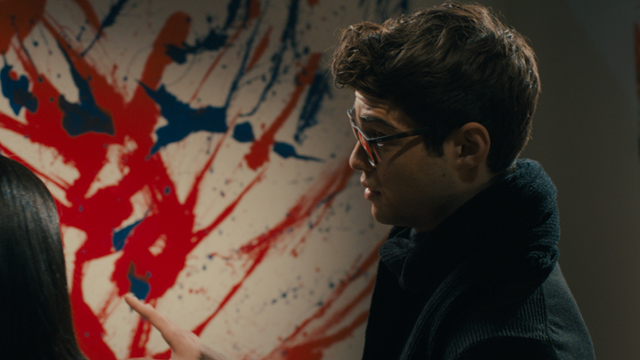 Turtleneck top? Check. Elegant wraparound scarf? Yup. Thick-framed glasses? Got it. But it's the Jackson Pollock references and comments about abstract art that'll have you sold with this look.
Regular, No-Frills Brooks Rattigan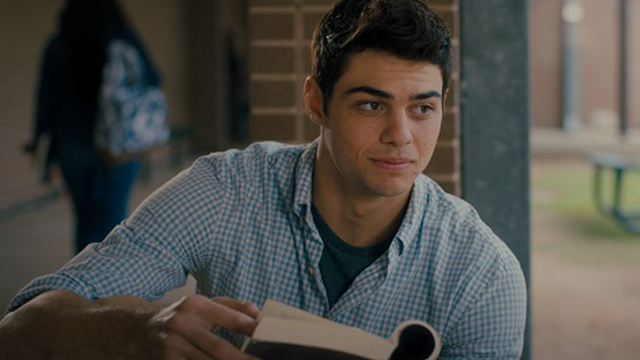 For all his transformations, Brooks pulls off his real, laid-back look perfectly. He's comfortable, confident, and naturally funny—definitely boyfriend material all on his own.
***