Yoo Ah In is one SUPER TALENTED actor, and he honestly scared the *hell* out of me in his newest Netflix series, Hellbound. I mean, he DOES play a creepy cult leader. And if you, like me, are now a fan of this amazing actor, you're probably ready to get to know him a little better.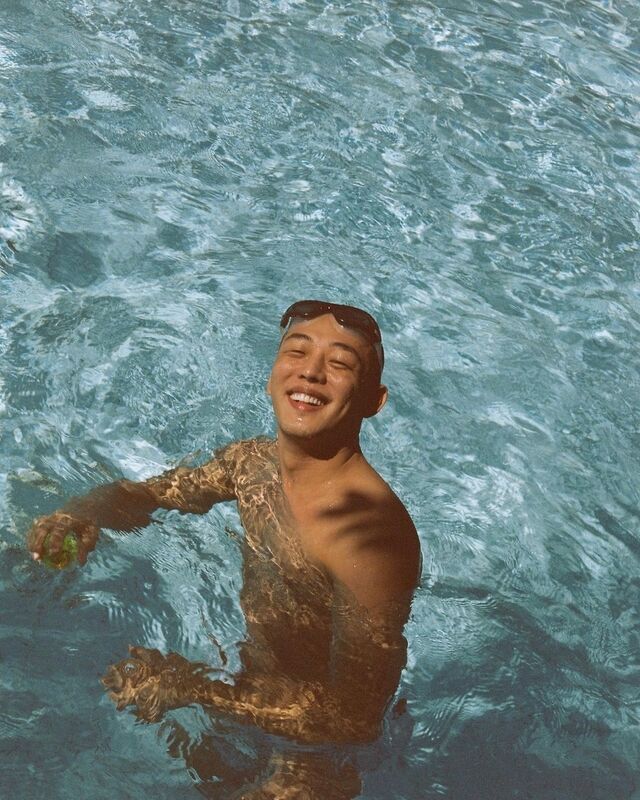 Here are some fun facts about Yoo Ah In: 
1. His birthday is on October 6, 1986! 
Yoo Ah In is actually his screen name because his name IRL is Uhm Hong Sik. Here's a photo from his 2018 birthday celebration: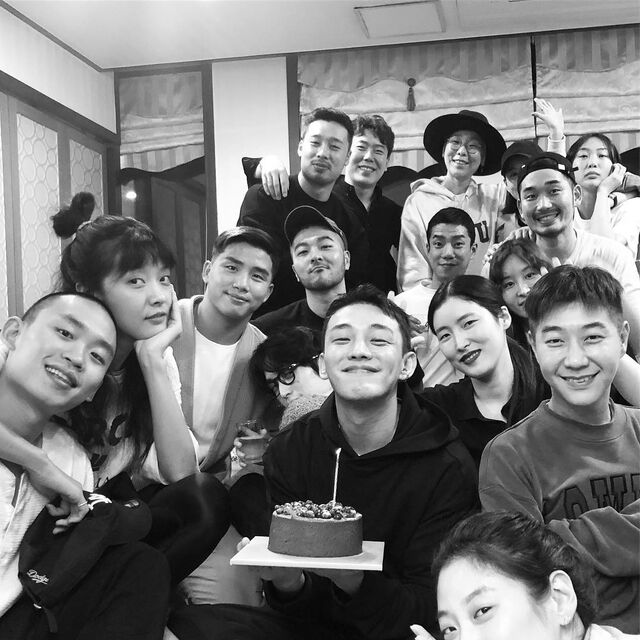 2. He actually dropped out of high school to pursue acting. 
Soompi reports that during a talk show, Yoo Ah In got candid about his education and said dropping out turned out to be a good decision for him. "I was close with my parents, and we talked a lot about this and that. But then I became rebellious and I came to Seoul," he shared. "Suddenly I changed my career plans and told them I would become an actor. They didn't give their consent or protest; instead they just firmly asked about my personal opinion and then let me be free." 
Continue reading below ↓
Recommended Videos
"I think of it as lucky that I had the will to quit school early. I had the courage to try planning another life and just recklessly threw myself into it. Because I did that, I was able to turn every moment that I've come up against in my life into an opportunity for my personal education." Ah In added that since he debuted at a young age, he would think hard about the characters he plays, research, and "investigate the world they live in."
3. He made his acting debut in the 2003 youth series Sharp 1. 
At that time, he was only 18 years old! Watch one of his *cute* scenes below: 
4. Yoo Ah In got his big break through Sungkyunkwan Scandal. 
ICYDK, he played Moon Jae Shin in the 2010 sageuk drama!  
Since then he has appeared in award-winning movies and shows such as Punch (2011), Fashion King (2012), Chicago Typewriter (2017), Burning (2018), Alive (2020), and Hellbound (2021). For more Yoo Ah In projects, click here. 
5. Yoo Ah In was exempted from mandatory military service. 
The actor had to undergo five medical examinations before it was finalized in 2017. According to Soompi, his military service was delayed several times because of past injuries and a bone tumor. 
Soompi reports: "The actor underwent his first medical evaluation back in December of 2015 and received a final verdict today on June 27 [2017]. The actor was deemed unfit for service as an active-duty soldier primarily because of his bone tumor, despite the fact that the actor has frequently expressed his desire to serve as an active-duty soldier. While the actor had been receiving treatment in order to maintain a tolerable amount of pain in his daily life, results from his re-examination deemed him unsuitable for life as an active-duty soldier." 
6. He has the cutest friendship with Song Hye Kyo. 
Aside from being friends, they're also under the same entertainment agency. Over the years, the two A-listers have been very supportive of each other, especially when one of them has a new project: They would send coffee trucks to filming sets, attend movie premieres, and even make a special cameo in their dramas.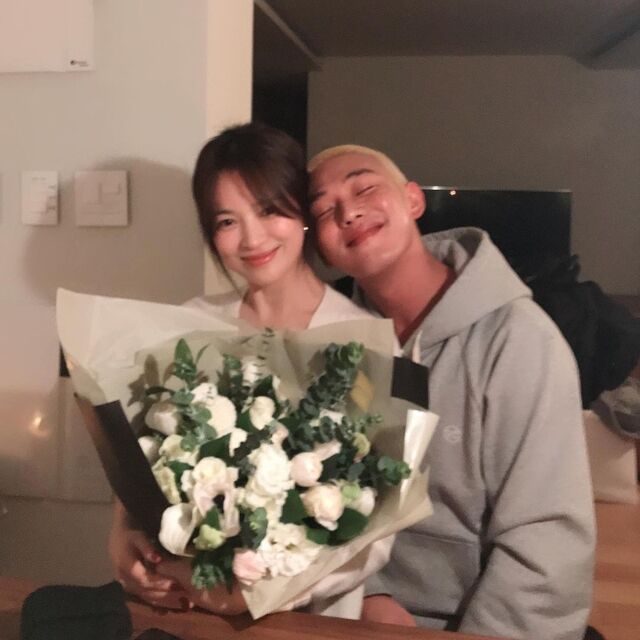 7. Awww, he lives with two Sphinx cats named Dobi and Jangbi! 
"I never touched a cat before I started raising them. Things just turned out this way," Yoo Ah In said when he showed his daily life in the reality program I Live Alone. Apparently, a friend of his came over to his house with the cats...and they ended up staying with him fur-ever. 
In the show, viewers were able to see Ah In give them a bath. His cats actually have their own bathroom! Ah In shared, "There's a time of day where they're comparably more calm. Sphinx get a lot of oil stuck in their skin so I bathe them often."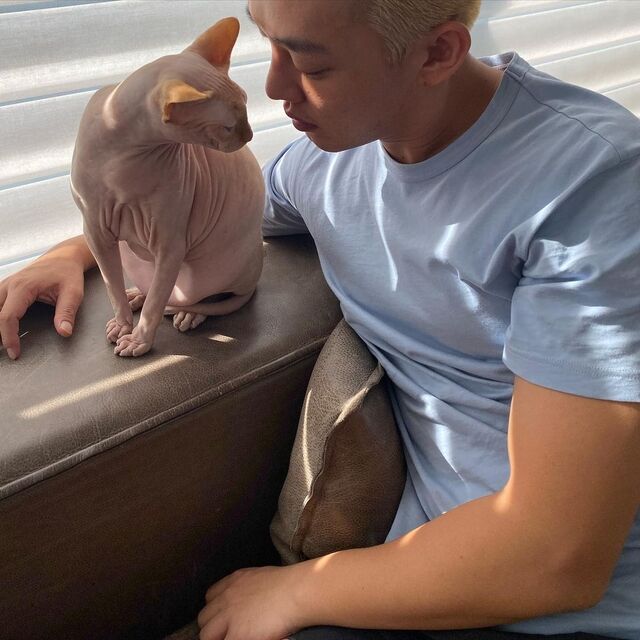 8. It seems like Yoo Ah In is enjoying the single life.
Yoo Ah In has not been the subject of many dating rumors. Soompi reports that in 2011, during a guesting on One Night Of TV Entertainment, Ah In said: "I haven't dated another celebrity since I was 20 years old." He said that in the future, he would "like to be in a relationship in which he can give his whole heart to."
9. You can follow him on Instagram.
His IG username, @hongsik, is actually his real name! As of this writing, Ah In has 880 posts and 2.1 million followers on the platform.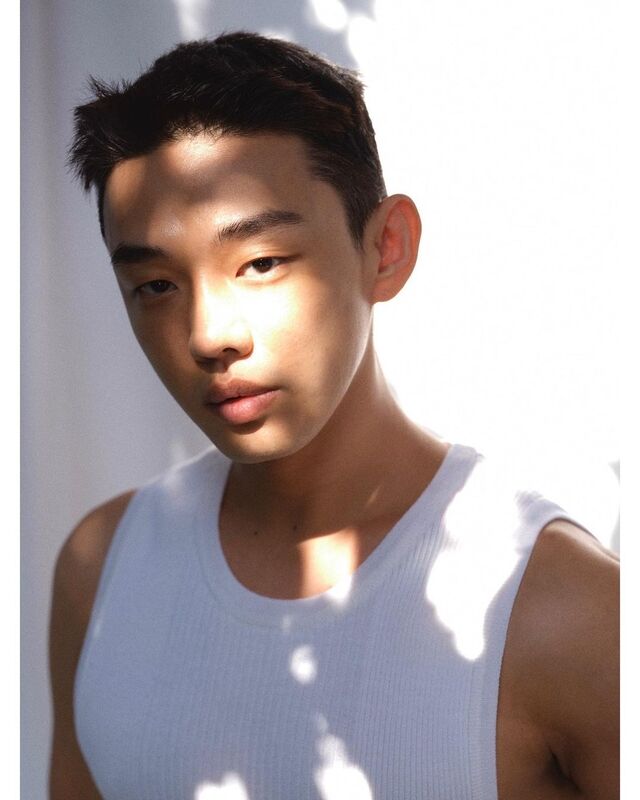 10. Ah In on his journey as an actor: 
When asked what keeps him "continuing on his path as an actor" during a 2021 interview with Marie Claire, Yoo Ah In said: "The fact that there's no one right way. That knowledge always pushes me to challenge myself." 
As for his acting style..."There is no acting style I try to stick to. There may be a style that naturally comes from my body, but it just follows the needs of the atmosphere. I work to achieve more effective acting."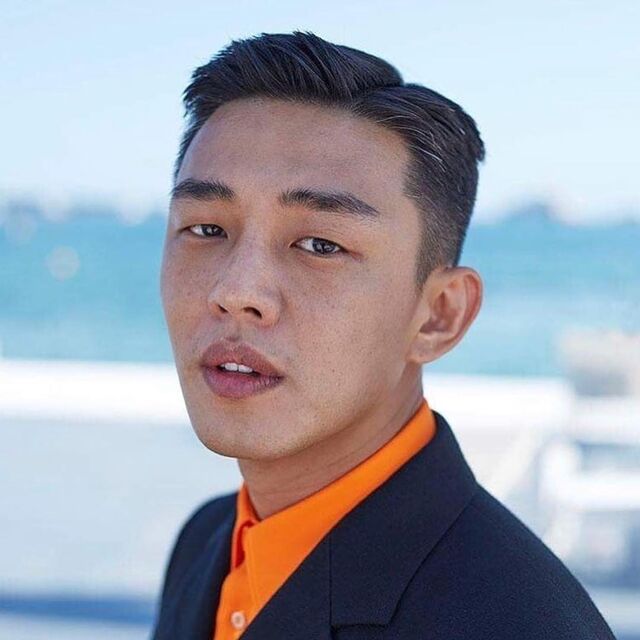 ***
We're officially on Viber! Be part of our growing community and subscribe to Cosmopolitan Philippines now!
K-UPDATES