Director Susanne Bier has revealed why the creatures in the Netflix sensation  Bird Box are never shown on-screen.
In the new horror movie, the world is subjected to a devastating attack from a malevolent force that when seen by the naked eye, people are so traumatized by it that they die by suicide. However, what the creatures actually look like is never revealed.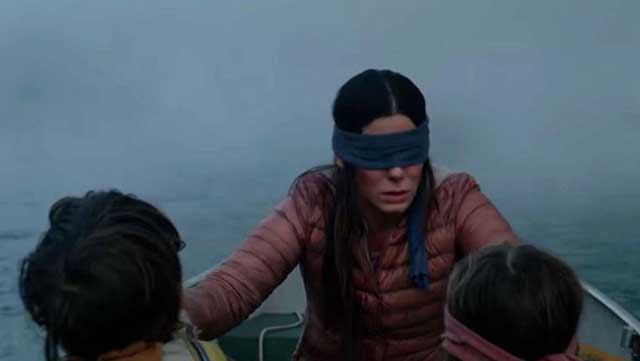 In an interview with Bloody Disgusting, Susanne noted how illustrating everyone's deepest fears with a "concrete shape" would render it "almost meaningless."
Bird Box screenwriter Eric Heisserer also explained: "There was a time when one of the producers was like, 'No, you have to see something at some point' and forced me to write essentially a nightmare sequence where Malorie [played by Sandra Bullock] experiences one in that house."
Sandra described the finished creature as "snake-like" and a "long fat baby" when reflecting on its appearance, claiming that it was "a green man with a horrific baby face."
Susanne added: "It so easily becomes funny. We actually shot that and spent a lot of energy on it, but every time I saw it, I was like 'This is not going to be tense, it's just going to be funny.'
"At first, Sandy was like, 'I don't want to see it' because she thought it was scary. Then it was like, 'Don't show it to me because [I'll laugh].' Every time I did it, I was like, 'Shit, that's a different film.'"
Continue reading below ↓
Recommended Videos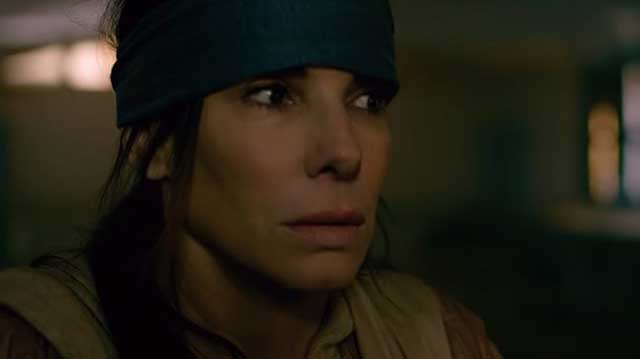 The filmmaker also joked how they're going to deliver the cut scene to Saturday Night Live, adding: "Whatever those beings are, they tap into your deepest fear. Everybody's deepest fear is going to be different from the other person.
"I think to suddenly take upon a concrete shape in order to illustrate that becomes weak. Where the conceit is really strong, then trying to illustrate it is kind of almost meaningless. So it would have been the wrong decision."
***
This article originally appeared on DigitalSpy.com. Minor edits have been made by the Cosmo.ph editors.