Blake Lively and Ryan Reynolds have had quite the journey since meeting on the set of Green Lantern in 2010. One beautiful wedding and two adorable kids later, the couple continue to reign as one of the best matches Hollywood has ever produced. Here, their best moments as a couple so far (in no particular order):
1. When Blake got candid about married life. 
"I was recently asked how my style has changed since I got married, as if I was living under some sort of dictatorship," she told Lucky magazine's September 2013 issue. "I'm very lucky to be with someone who has better taste than me. We influence each other in different ways."
2. When she casually revealed what's on her Pinterest board. 
In a 2013 interview with The Cut, Blake said it's sometimes strange to find herself on other people's boards. "If I'm looking [at] hair things, I see, oh, that's me! That's so weird! But I do re-pin pictures of Ryan."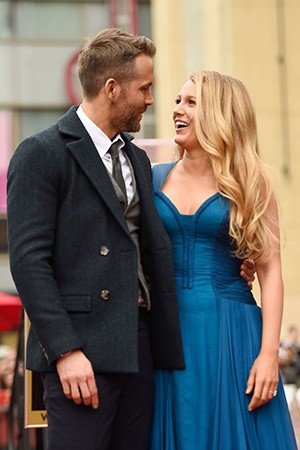 Continue reading below ↓
Recommended Videos
3a. When Ryan told the story of his first date with Blake. 
"About a year after Green Lantern had come and gone and we were both single we went on a double date—she was on a date with another guy and I was on a date with another girl—and it was like the most awkward date for the respective parties because we were just like fireworks coming across," he said on Sirius XM's Entertainment Weekly Deadpool special in February 2016. "We were buddies for a long time, which I think is the best way to have a relationship, to start as friends."
3b. When Ryan shared "footage" of said first date.
Actual footage from the first date with my wife. Tried to surprise her and totally forgot I was a fucking shark. pic.twitter.com/7AxuauYH2e

— Ryan Reynolds (@VancityReynolds) June 24, 2016
4. When he called Blake the "Beyoncé of red carpets." 
 In a July 2015 interview with AOL Build, he praised Blake's red carpet skills. "My wife knows how to work a red carpet. I'll say that. Yeah, she might be the Beyoncé of red carpets. She's turned that into an athletic event. I see what goes into that...real science. It's unbelievable. You guys see the finished product, I see the totally destroyed closet, bedroom, and kitchen by the time she walks out the door. So, yeah, I don't even know how shoes got in the freezer. It's like that, it's seriously nuts. There's kung fu involved, it's really intense."
5. When Blake said this about Ryan in the August 2014 issue of Vogue:
"Everything we do in life we do together. I get to share my life with the person he's become, and we get to grow from there."
6. When Blake revealed one major secret to their successful relationship.
"We've never gone week without seeing each other. There's no major decision that I make without him. The best part is when we turn off our phones and just talk and hang out. He's my best, best friend. What do you do with your best friend? You do nothing," she told Marie Claire in August 2014. She later added, "If I could spit out a litter of kids, I would." (See next entry).
7. When Blake and Ryan quietly announced they were expecting their first child together. 
It happened on Preserve, Blake's short-lived lifestyle website, in October 2014. The announcement came in the form of a blogpost titled "Preserve Celebrations: Falling for Family," along with a photo taken by Blake's brother Eric of her cradling her belly.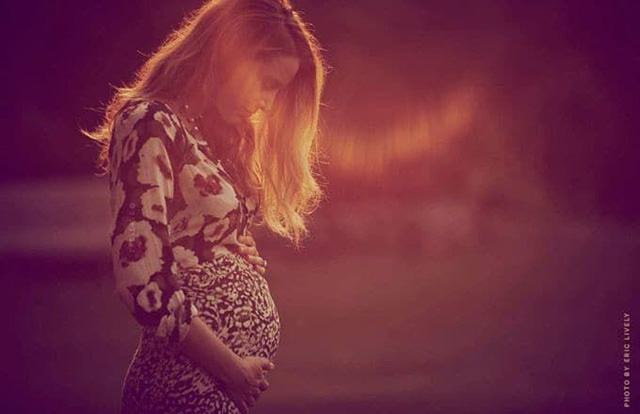 8. When Ryan called Blake a "human Denny's."
Two months after becoming a father for the first time, Ryan appeared on The Late Show With David Letterman to share his new views on fatherhood and the true powers of mothers. "I'm not one for vomiting declarations of sentiment out across airways, but when we had the baby, I fell more in love with my wife than I'd ever been in my entire life…I used to say to her, 'I would take a bullet for you, I could never love anything as much as I love you.' And then the second I looked in that baby's eyes, I knew in that exact moment if we were ever under attack, I would use my wife as a human shield to protect that baby…you can quote me," he said on the show. Of Blake's breastfeeding, here's how Ryan described it: "I'm just a diaper-changing facility hooked up to a life support system, but my wife, she's breakfast, lunch, and dinner. She's a human Denny's all day long, and it never ends for her. She's the most beautiful Denny's you've ever seen. I guarantee it."
9. When Ryan revealed what music played when Blake was in labor. 
"I jammed a little Marvin Gaye's "Let's Get It On,"" he told Seth Meyers on Late Night in February 2016. "It was like steak knives came out of her eyes. Like, 'Are you fucking shitting me right now?' Real bad, yeah. But she was a mercenary. I think I just caught her right in the middle of a contraction. She was making jokes the entire time."
10. This.
 11. When Blake said she knew Ryan would be her "best friend for my whole life." 
In an interview with Marie Claire in July 2016, Blake said, "That was the biggest thing to me. I'd never known anything like the friendship that I had with him. I could like him as much as I loved him… A best friend just makes you happier. You can go from being silly to opening up and being vulnerable… You're surrounded by comfort in sad, painful times. And that's what matters."
12. When Ryan told GQ about the moment he knew Blake was The One. 
"Probably after the sex. No, we were hanging out at this little restaurant in Tribeca that's open really late, and this song came on and I was just like, 'Want to dance?'" he told the magazine in November 2016. "No one was in there, so it was just totally empty. And it was just one of those moments where halfway through the dance, it was like, 'Oh, I think I just crossed a line.' And then I walked her home. And, uh, you know, I don't really need to go into what happened after that."
13a. When Ryan only had eyes for Blake, part one.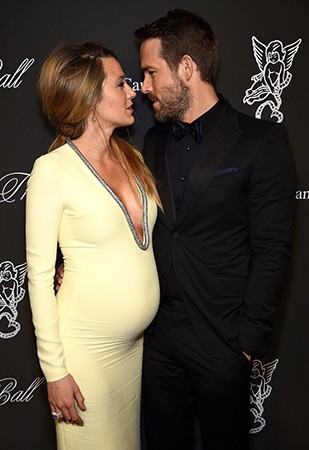 13b. When Ryan only had eyes for Blake, part two.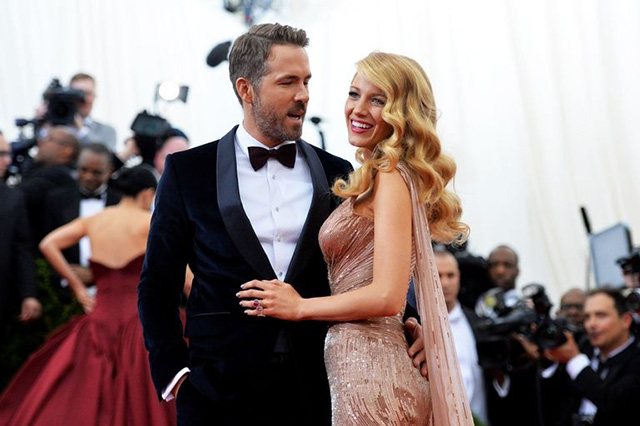 13c. When Ryan only had eyes for Blake, part three.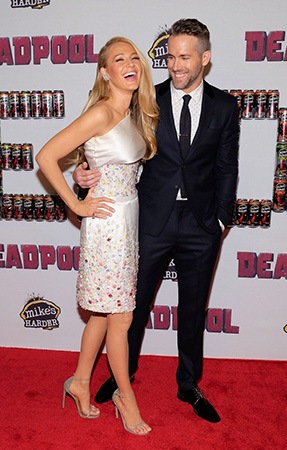 This article originally appeared on Cosmopolitan.com. Minor edits have been made by the Cosmo.ph editors.