With its all-star cast (Margot Robbie, Nicole Kidman, and Charlize Theron, no less) and big-budget promotions, it would be easy for the real events of Bombshell to get lost among the noise. But make no mistake: The toppling of Fox New's CEO Roger Ailes in a pre-Me Too world is very much a true story. Here's what Gretchen Carlson and Megyn Kelly look like in real life, as well as a detailed explainer of the sexual assault accusations—and what actually happened in 2016.
Is Bombshell based on a true story?
Yes. Inspired by true events, Bombshell details the Fox News scandal that unfolded in 2016. In a pre-Me Too world, news anchor Gretchen Carlson filed a sexual harassment lawsuit against the network's CEO and Chairman Roger Ailes, accusing him of sexual misconduct in the workplace (claims he and the company denied). Fellow news anchor Megyn Kelly (played by Charlize Theron) also publicly accused him of alleged abuse. Eventually, Ailes stepped down from the right-wing network in 2016 after more than 20 women stepped forward with similar stories—one of which in Bombshell is the fictional Kayla Popsisil, a Fox News associate producer, played by Margot Robbie.
The film's synopsis reads:
"Bombshell is a revealing look inside the most powerful and controversial media empire of all time; Fox News, and the explosive story of the women who brought down the infamous man who created it."

Who was Roger Ailes?
Roger Ailes (portrayed in Bombshell by John Lithgow) kicked off his career as a political consultant to the Republicans, supporting the likes of Richard Nixon, Ronal Reagan, and George Bush in the 1960s. Rupert Murdoch spotted Roger's influence, hiring him to launch Fox News in 1996—a move which The New York Times say eventually led to the network "having an average daily viewership of two million, more than CNN and the left-leaning MSNBC combined."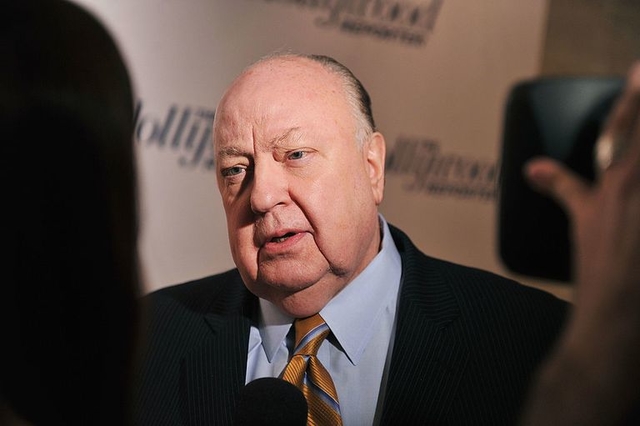 Continue reading below ↓
Recommended Videos
Some reports claim the media executive was taking home an annual salary of more than $20 million (around P1 billion) during his 20-year tenure, while others say Robert advised the Donald Trump presidential campaign and reportedly helped him prepare for debates.
Following his resignation in 2016, Ailes, who had hemophilia, died in 2017 at the age of 77.
What are the accusations made against Roger Ailes in Bombshell?
Gretchen Carlson
While Bombshell focuses on the lawsuits of 2016, sexual assault allegations first came to light in Gabriel Sherman's 2014 biography about Roger Ailes, The Loudest Voice In The Room. In it, a female producer claims Roger offered her a pay rise if she agreed to have sex with him whenever he pleased.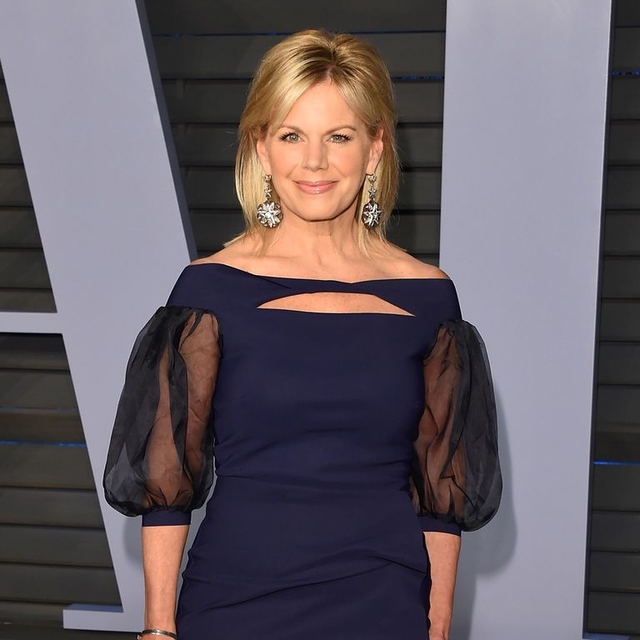 The account spurred Gretchen Carlson (played by Nicole Kidman), to file a sexual harassment lawsuit of her own in July 2016, accusing Roger of sabotaging her career and having her fired for rejecting his inappropriate advances. In the lawsuit, Gretchen detailed the "severe and pervasive sexual harassment" she endured, claiming Roger encouraged her to wear certain things and often asked her to turn around so he could "view her posterior."
When she complained of "sexist and condescending behavior," Gretchen claims Robert "unlawfully retaliated" and "damaged her career" by docking her pay, adjusting her schedule to less favorable slots, and denying her hard-hitting interviews.
Nicole Kidman as Gretchen Carlson in Bombshell
In the lawsuit, one of the most damning allegations Gretchen made against Robert related to a meeting in September 2015. In it, the news anchor claims she "sought to bring an end to the retaliatory and discriminatory treatment she had endured." The suit claims Robert told her in response, "I think you and I should have had a sexual relationship a long time ago and then you'd be good and better and I'd be good and better."
Megyn Kelly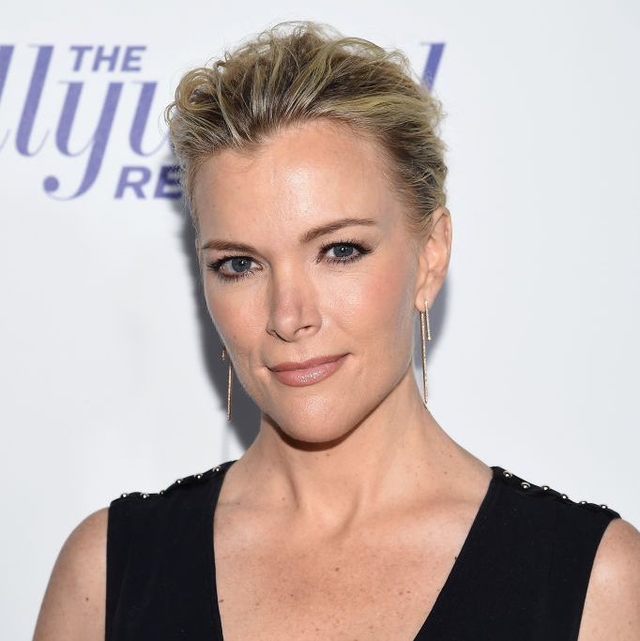 When the press got hold of Gretchen's lawsuit, 20 other women contacted her lawyers, either to corroborate her claims as witnesses, or with accounts of alleged abuse of their own. Megyn Kelly (played by Charlize Theron) was one of them, who claimed the CEO made non-consensual sexual advances towards her a decade earlier in 2006.
Though she didn't file a lawsuit of her own, she did detail alleged abuse in her 2016 memoir Settle For More. She claims Rogert made "inappropriate sexually charged comments." One damning allegation reads:
"Roger called me up to New York and we had a shocking exchange. I was nervous about going into his office, concerned he might start in again. Sure enough, he did. And then he crossed a new line—trying to grab me repeatedly and kiss me on the lips."
Charlize Theron as Megyn Kelly
Ailes responded at the time via his attorney Susan Estrich, with a statement to People: "I categorically deny the allegations Megyn Kelly makes about me. I worked tirelessly to promote and advance her career, as Megyn herself admitted to Charlie Rose. Watch that interview and then decide for yourself. My attorneys have restricted me from commenting further—so suffice it to say that no good deed goes unpunished."
How were the sexual abuse allegations against Roger Ailes resolved?
Two weeks after Carlson's suit was filed, Robert resigned as Chairman and CEO of Fox News and subsequently received a payout of $40 million (P2 billion).
Two months after Gretchen's lawsuit was filed, Fox settled with Carlson out of court, paying her $20 million. It additionally issued a public apology which read:
"21st Century Fox is pleased to announce that it has settled Gretchen Carlson's lawsuit. During her tenure at Fox News, Gretchen exhibited the highest standards of journalism and professionalism. She developed a loyal audience and was a daily source of information for many Americans. We are proud that she was part of the Fox News team. We sincerely regret and apologize for the fact that Gretchen was not treated with the respect and dignity that she and all of our colleagues deserve."
Bombshell will be released in the US in December and in Ireland and the UK in January.
***
This article originally appeared on Cosmopolitan.com/uk. Minor edits have been made by the Cosmo.ph editors.
EXPLORE COSMO