Members of the Britney Army are celebrating an important milestone this week. On October 23, "…Baby One More Time," Britney Spears' first single from her debut album of the same name," turned 20.
Britney has since released nine more studio albums, blessed the world with dozens of hits, and has made Las Vegas her home (she just announced her second residency, "Britney: Domination," which will kick off in February 2019 at the Park MGM hotel).
Along the way, several people have come into (and out of) Britney's life to witness her ups, downs, and everything in-between. Here's an update on the key players of the Britney story.
1. Jamie Spears 
ADVERTISMENT - CONTINUE READING BELOW ↓
Jamie, Britney's dad, has been Britney's conservator since 2008 (along with lawyer Andrew Wallet), when the singer was hospitalized following a public breakdown. As The New York Times pointed out in a 2016 report, this means Britney cannot make even the most mundane of purchases, such as a Starbucks drink, without having them tracked in court documents. In addition to managing her estate and finances, Jamie is responsible for Britney's physical well-being. In March 2018, an Us Weekly source claimed that Jamie was "actively consulting" with his daughter's medical team to possibly end the conservatorship.
2. Lynne Spears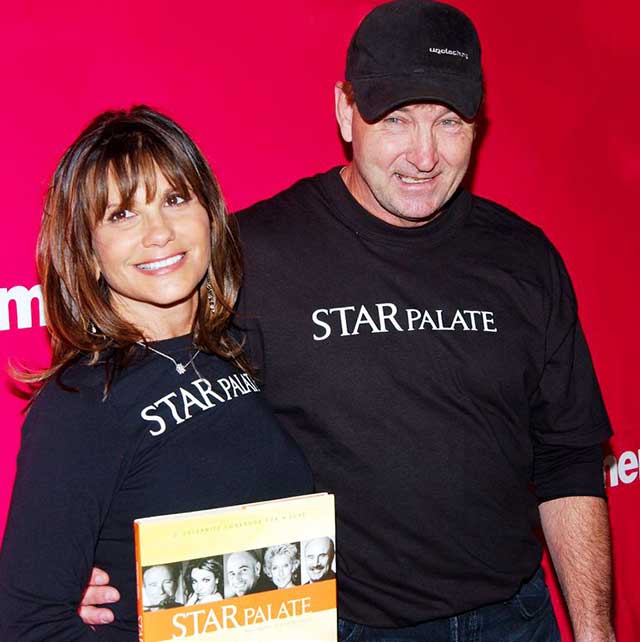 Britney's parents divorced in 2002 but later got back together in 2010. Her mom Lynne wrote about raising her two now-famous daughters in a 2008 book, Through the Storm: A Real Story of Fame and Family in a Tabloid World, which also included insight on Jamie's past brush with alcoholism. According to Lynne's Instagram, she's an independent consultant for Rodan + Fields, the multi-level marketing skin-care company your cousin or aunt might have mentioned over Thanksgiving in recent years. 
3. Jamie Lynn Spears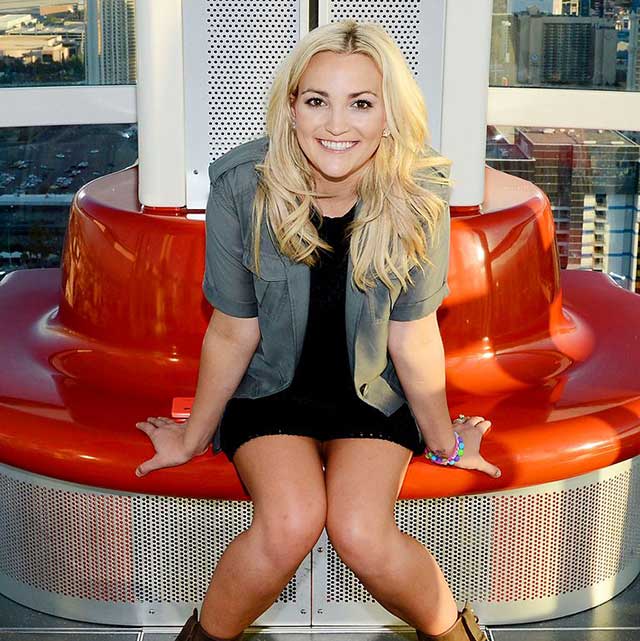 Not long after making a name for herself with the Nickelodeon teen show Zoey 101, Jamie Lynn disappeared from the spotlight to have her first child, Maddie, when she was 18. "I needed to really grow up myself so I could be the woman that my daughter deserves," Jamie Lynn told Cosmopolitan.com in 2016. "And not everything needs to be seen or heard." In 2014, Jamie Lynn married businessman Jamie Watson. The two welcomed a daughter, Ivey Joan, in April 2018.
4. Justin Timberlake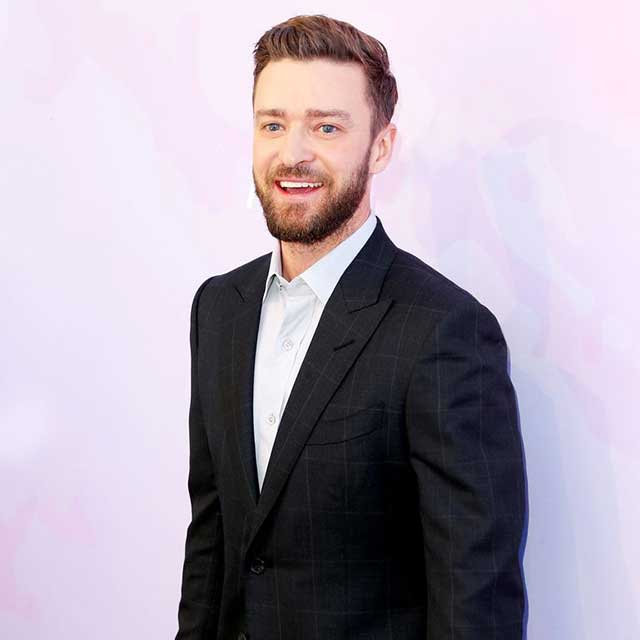 ADVERTISMENT - CONTINUE READING BELOW ↓
Following their 2002 breakup, JT released "Cry Me a River" (with a video starring a Britney lookalike) and began dating Cameron Diaz the following year. Today, he's married to Jessica Biel and earlier this year, Justin performed at the Super Bowl halftime show and released his fifth studio album, Man of the Woods. So yeah, he's fine.
5. Jason Alexander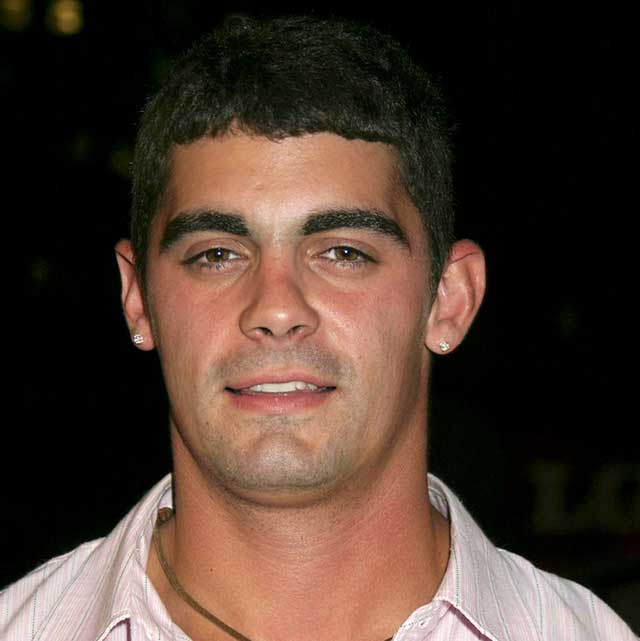 The childhood friend who was married to Britney for 55 hours talked to ABC News in 2012 about their Las Vegas nuptials, which happened one January day in 2004. "I went with my feelings," he said. "I was in love with her… I feel like she felt the same way." Jason's recent years have reportedly involved run-ins with the law.

6. Kevin Federline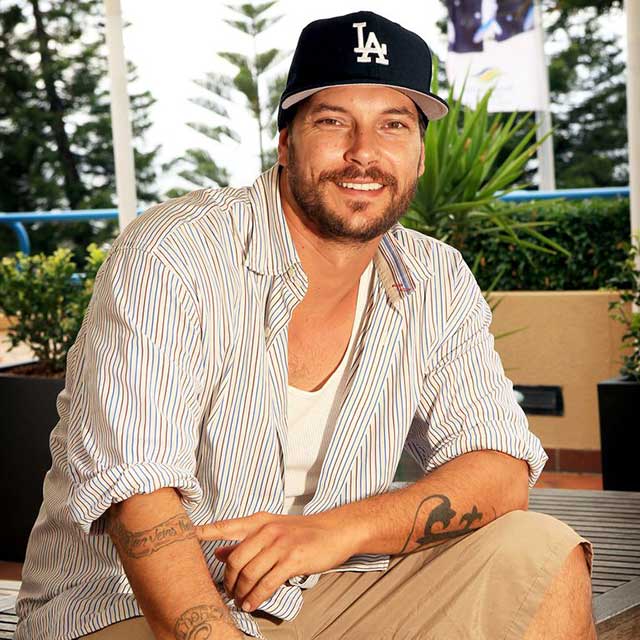 K-Fed—former backup dancer, father of Britney's two sons, and star of Britney & Kevin: Chaotic—spent part of 2018 engaged in a longstanding battle over child support. Per court documents obtained by E! News in August 2018, Britney was ordered to pay her ex $110,000, with $100,000 going directly to his legal costs and fees, after K-Fed requested an increase from the $20,000 monthly payment, citing that the boys are now older (12 and 13).
Kevin is also the father of four other children: a son and daughter from his previous relationship with Shar Jackson, and two daughters with former volleyball player Victoria Prince, who tied the knot with K-Fed in August 2013.
7. Sam Lutfi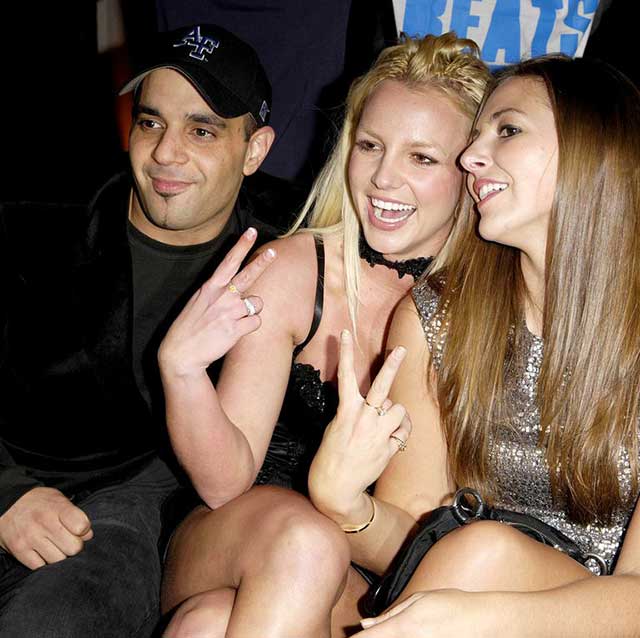 ADVERTISMENT - CONTINUE READING BELOW ↓
Britney's former manager settled a 7-year court battle in 2016 after filing a defamation case against the singer, per TMZ. These days, you can find him heavily promoting Rick & Morty and sharing photos of Courtney Love (whom he managed briefly) and dogs. In response to the 2017 Lifetime movie, Britney Ever After, he simply tweeted, "Oy vey."
8. Adnan Ghalib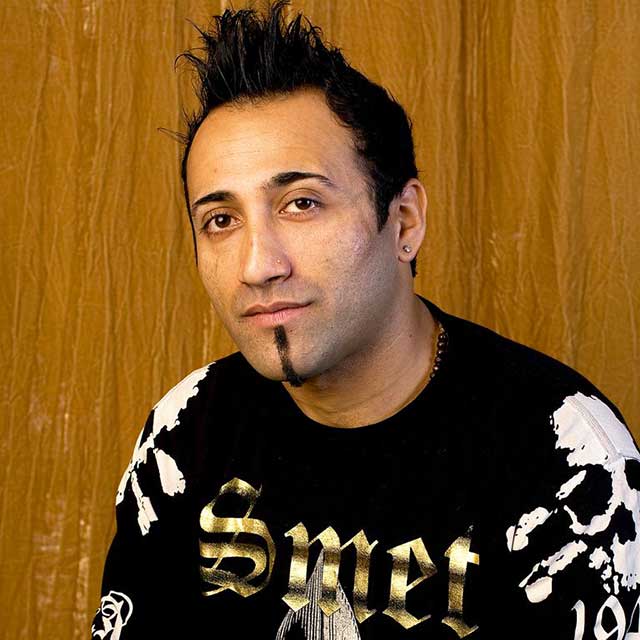 The paparazzo who dated Britney in late-2007 is now working as a security consultant, according to an interview with The Sun published in April 2018. Now 45, Adnan claims that the two still speak on the regular and that Britney is "doing better" and "laughing again."
9. Jason Trawick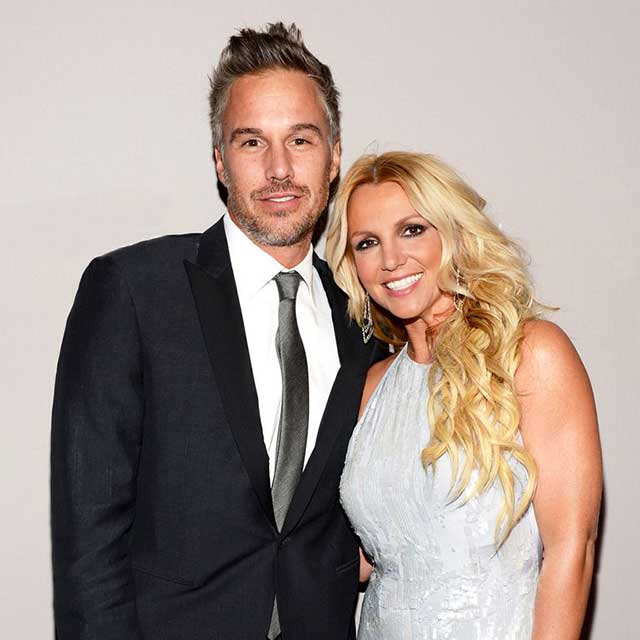 At one point, Jason was Britney's manager, fiancé, and co-conservator with her dad Jamie. When they broke up in early 2013 and ended their engagement, Jason resigned from being a conservator, returning the position to Jamie and and lawyer Andrew Wallet. Since January 2018, Jason has been the co-partner of Minute Mixology, a California-based company that "believes in making cocktails conveniently using high-quality, low-sugar, non-GMO, and gluten-free ingredients." In October, he announced the launch of a rosé spritz named Pink Ocean Rosé Bubbles.
ADVERTISMENT - CONTINUE READING BELOW ↓
10. Felicia Cullota 
Britney's longtime personal assistant Felicia, who briefly left Camp Britney to work for the Jonas Brothers in 2007, is still very much in the singer's life. In the 2016 New York Times article about Britney's conservatorship, Felicia was described as a "V.I.P. coordinator" for meet-and-greet experiences at Britney's Las Vegas shows. On October 1, 2018, Felicia shared (above) a #TBT of her and Britney posing backstage at Planet Hollywood to pay tribute to the victims of the Las Vegas shooting. 
11. Wade Robson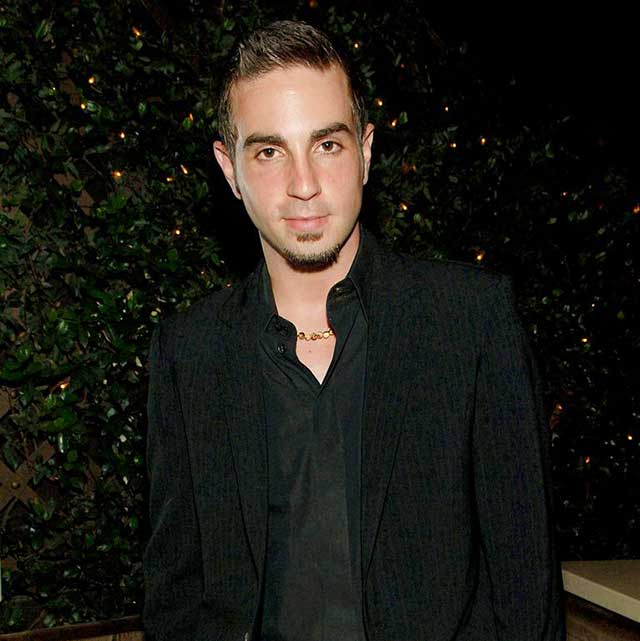 Wade, who's responsible for the moves in videos like "Oops… I Did It Again," "I'm A Slave 4 U," Britney's Super Bowl Pepsi commercial, and Britney and *NSYNC's epic 1999 VMAs performance, among other things (don't forget the tours!), has enjoyed an illustrious career. He's been involved with six seasons of So You Think You Can Dance (serving as both a judge and choreographer), choreographed the dancing in Happy Feet Two (yep), and released his own music. In August 2018, Wade reunited with fellow Britney choreographer Brian Friedman for a dance workshop called The Main Event.
12. Brian Friedman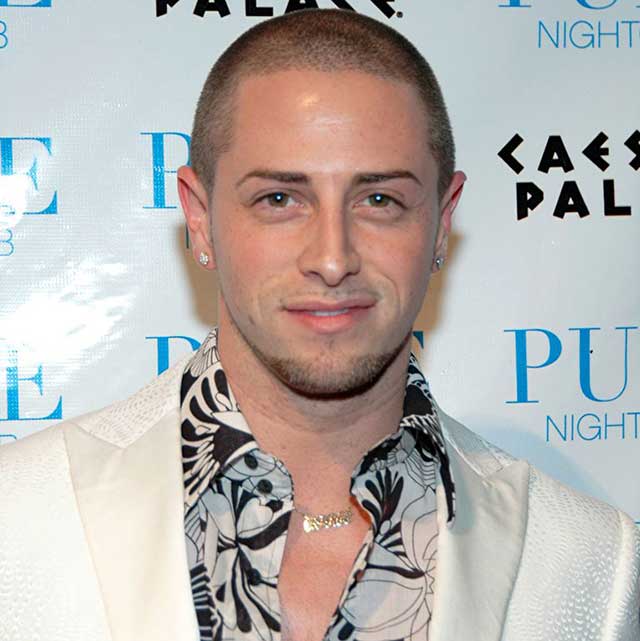 In addition to choreographing Britney videos like "Hold It Against Me" and "Till the World Ends," Brian has also performed in several videos. On the non-Britney front, Brian has been involved with So You Think You Can Dance, The X Factor, Dancing with the Stars, and America's Got Talent. In February 2018, Brian tweeted that Britney unfollowed him in an alleged Instagram purge, but FWIW, Britney doesn't follow her mom, Lynne, either.
ADVERTISMENT - CONTINUE READING BELOW ↓
13. Nigel Dick 
The director of "…Baby One More Time" would go on to direct more Britney videos, including "Sometimes," "(You Drive Me) Crazy," and "Oops!... I Did It Again." The seasoned music video director extraordinaire is still in the business, when he's not busy cycling, and has more than 500 videos to his name, including Celine Dion's epic "It's All Coming Back to Me Now," the Backstreet Boys' "Drowning," and several Nickelback videos (the most recent one came out in 2017). His official website's section about Britney videos is worth your attention, if you have around 5 minutes to spare.
14. Larry Rudolph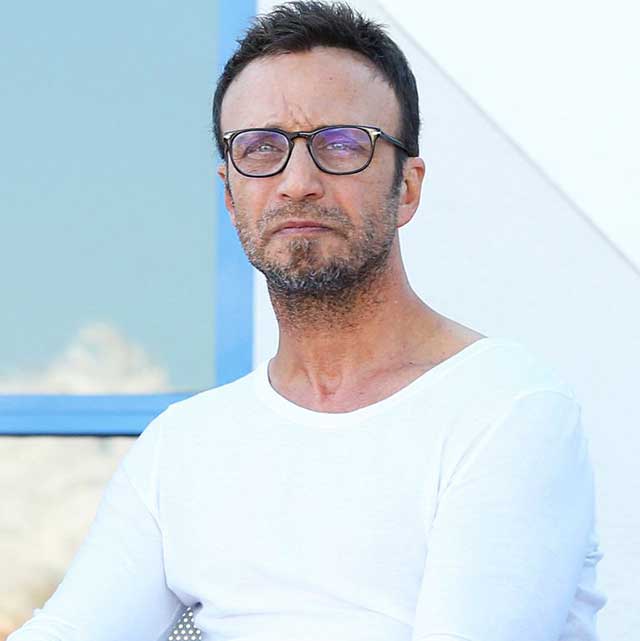 Larry has been Britney's manager since 1998 (there was a four-year break from 2004 to 2008 and he also shared the job with Johnny Wright for some years until 2003). As of 2018, Larry's client list under his management company, ReignDeer Entertainment/Maverick, includes Pitbull, Aerosmith, Fifth Harmony, and most recently, 5H's Ally Brooke.
15. Johnny Wright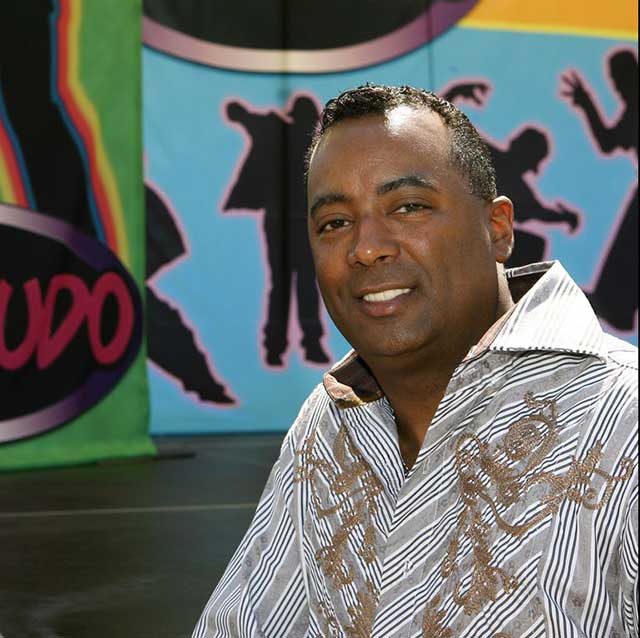 ADVERTISMENT - CONTINUE READING BELOW ↓
Johnny managed Britney for about four years (with Larry Rudolph) before parting ways with the pop star in 2003. He later sued Britney for breaking a contract that would have paid him in commissions until 2008. As reported by The L.A. Times, the suit was settled in June 2009. These days, Johnny still manages Justin Timberlake, fellow boybander AJ McLean, and Akon.
16. Alli Sims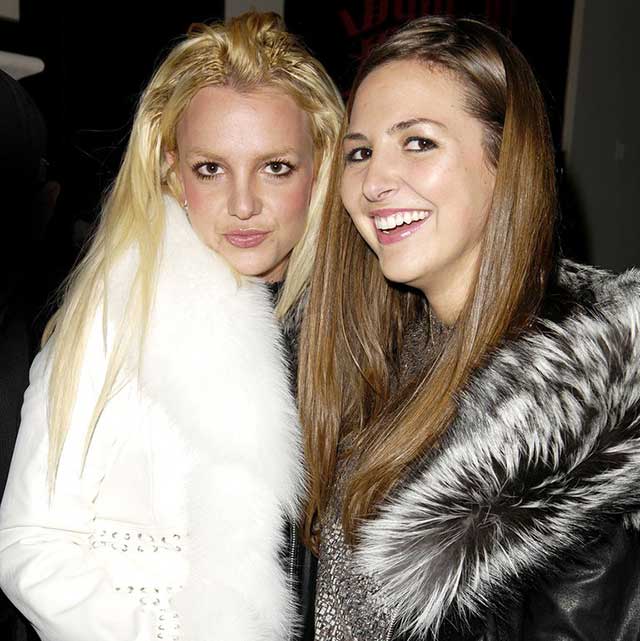 Britney's cousin Alli was her personal assistant for a hot minute (fine, about one year). She's since tied the knot with account executive Luke Forstmann; in 2012, the couple welcomed their first child, a daughter named Allegra. Per Alli's Instagram, she's living her best life after relocating from Los Angeles to her home state of Louisiana, where she works as a wedding and event planner. She also hangs out with Real Housewives of Beverly Hills alum Adrienne Maloof.
17. TJ Espinoza 
TJ is one of the O.G. Britney dancers, having appeared in the videos for "…Baby One More Time," "Sometimes," "(You Drive Me) Crazy," and "Oops!...I Did It Again," along with live performances like the aforementioned epic 1999 VMAs spectacle with *NSYNC. These days, TJ is a radio talk show host, writer, and event producer, according to his Instagram, which uses a (rather grainy) photo of him and Britney from back in the day as a profile pic. He's also met Barack Obama, so that's pretty neat. 
18. David Lucado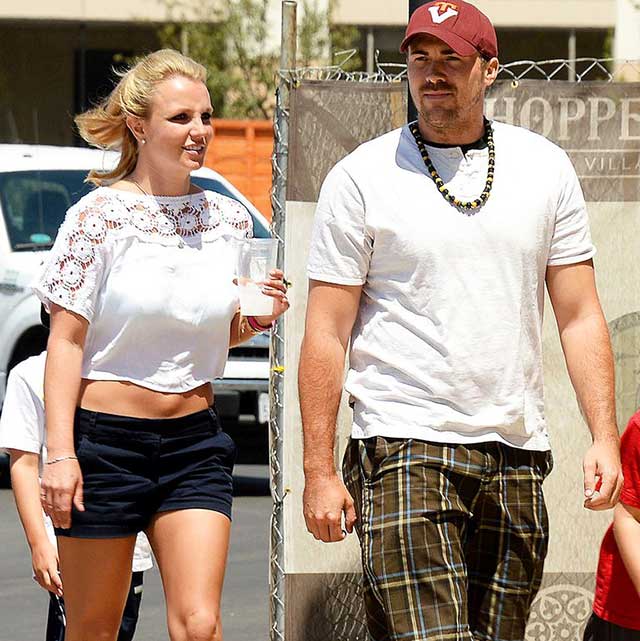 ADVERTISMENT - CONTINUE READING BELOW ↓
Britney and David, who was once described by E! News as a "golf enthusiast legal office employee," began dating in March 2013 after reportedly meeting at a bar. They split in the summer of 2014 when TMZ reported of a video of David making out with another woman. (Shortly after, Britney tweeted about "the single life.") David still works for his legal services firm, Rapid Sign Now, which he founded in 2009. And probably still likes golf.
19. Charlie Ebersol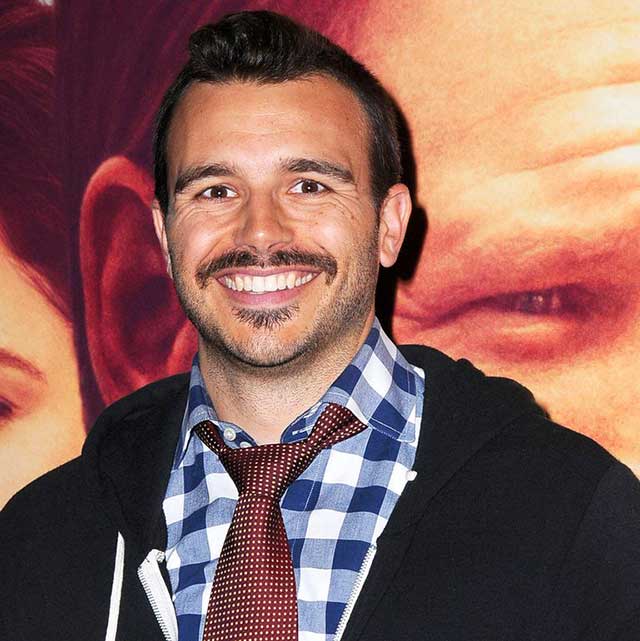 Britney and Charlie, a TV producer, broke up in 2015 after eight months of dating. (Britney notoriously purged her Instagram of any evidence of Charlie following the split.) In 2017, Charlie married Melody McCloskey, founder of StyleSeat (a scheduling platform for beauty professionals and barbers). The couple welcomed their first child in September 2018.
20. Max Martin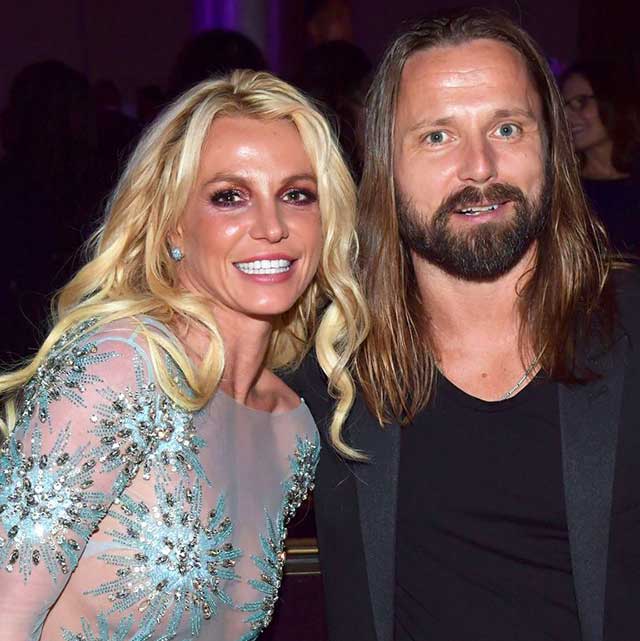 Max, who penned "…Baby One More Time," other Britney bops ("Oops!...I Did It Again," "Lucky," "Stronger, ""I'm Not a Girl, Not Yet a Woman," "Overprotected"), and arguably the best—and most confusing—Backstreet Boys song of all time, "I Want It That Way," still continues to write hits for your faves: Taylor Swift's Reputation includes nine songs Max co-wrote (including "…Ready For It?"); Ariana Grande's Sweetener is home to three Max gems (including "No Tears Left to Cry" and "God Is a Woman," which he co-wrote); the song you can never get out of your head, Justin Timberlake's "Can't Stop the Feeling" (which Max co-wrote).
If you must know, he still wears his hair long and he's still winning all the awards (including a whopping 10 Songwriter of the Year trophies at the ASCAP Pop Music Awards and the Album of the Year Grammy for co-producing Adele's 25).
ADVERTISMENT - CONTINUE READING BELOW ↓
***
This article originally appeared on Cosmopolitan.com. Minor edits have been made by the Cosmo.ph editors