1. She has grown up right before our eyes.
In 1999, she was all about a crush who couldn't take his pretty eyes away from her. In 2002, she went through a phase where she was no longer a girl but not yet a woman. In 2013, she reemerged, chanting, "You want a Maserati? You better work, bitch!" Throughout her shifting priorities in life, we were right there with her, thinking, "SAME!"
2. Now at 34 years old, her figure is FIRE.
To this day, she can get away with wearing skin-baring, body-hugging things like she's the teenaged bombshell from 1998.
Continue reading below ↓
Recommended Videos
3. And she can still slay onstage like it ain't no thang.
In the early aughties, Brit always made awards shows more interesting whenever she took the stage (see: python at the 2001 MTV VMAs; Madonna smooch at the 2003 edition). This year, she showed us that she's still got it, with fantastic performances at the Billboard Music Awards and the VMAs.
4. Same goes for her music videos, where she continues to push boundaries.
Following her from naughty pop princess in the '90s to scantily clad seductress in the '00s, Brit's vids have always been provocative. No wonder she received MTV's Michael Jackson Video Vanguard Award in 2011, which honors artists who have made an impact on MTV culture.
5. While Vegas residencies are often an option for acts who are past their prime (think Celine Dion and Cher), Britney's residency has only catapulted her back in the game.
From kicking off her Britney: Piece of Me residency show at Planet Hollywood in Las Vegas in 2013, Britney is now back to conquering charts with her 2016 album, Glory.
6. Her stint as a judge on The X Factor has made her the highest-paid judge on reality television.
In 2012, Brit joined the show for a reported $15 million paycheck—more than the $12 million J.Lo got on American Idol!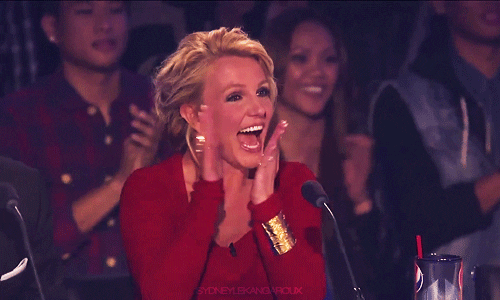 7. She also continues to dabble in acting by guest-starring on TV shows.
Brit's acting credits don't end with the forgettable teen flick Crossroads. She's been on Will & Grace, How I Met Your Mother, and Glee, and even played a fictionalized version of herself on Jane the Virgin. 
8. And just when you thought you'd heard the last of new music from her, she always returns with a new record.
Blackout in 2007, Circus in 2008, Femme Fatale in 2011, Britney Jean in 2013, and Glory this year—she always finds a way back into the pop consciousness no matter how long she takes between albums.
9. She doesn't even have to try too hard at this point, because she's already one of the best-selling artists of all time.
Brit has sold over 100 million albums and singles worldwide. The numbers don't lie.
10. But she doesn't just rest on her laurels; she shares her talent.
Brit has taught kids at different dance studios in Los Angeles and Las Vegas. Girl just loves to dance—and share that love!
11. She does it all while being a mom to two boys.
You only have to go on her Instagram to see what a doting momma she is to her sons Sean Preston and Jayden James. 
12. It hasn't always been roses for our girl, but she has bounced back from her troubles.
If Britney can get through 2007—the year of the shaved head, trips to rehab, unflattering paparazzi shots, and countless Starbucks Frappuccinos—then you can get through anything!
13. And she proves that you CAN get over the bad boy.
K-Fed? Who dat? We've all but forgotten he ever existed.
14. No matter how old she gets or how successful she's become, her captured facial expressions reveal she's a genuine gal.
Britney GIFs—whether laughing, frowning, or contorting in disgust on The X Factor—are GOLD.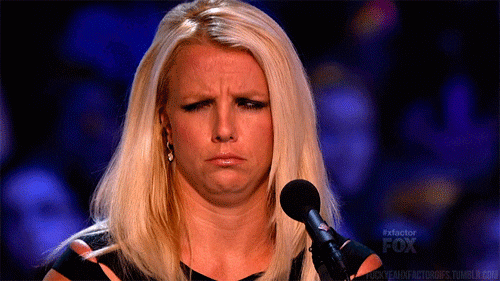 15. Her throwback hits will never fail to elicit gleeful sing-alongs.
Seriously, who doesn't lose their shit when "Oops!… I Did It Again" randomly comes on at a bar or a party?
16. And her iconic outfits? Prime Halloween costume inspo to this day.
The schoolgirl uniform in the "… Baby One More Time" video? The python accessory from the "I'm A Slave 4 U" VMA performance? The matching denim-on-denim disaster with ex-boyfriend Justin Timberlake (#NeverForget)? Take your pick!
17. How many pop stars can claim to have a day celebrated in their honor? Not a lot!
November 5 is officially Britney Day! On the same day as the proclamation in 2014, Brit was also given the Key to the Las Vegas Strip, becoming only the 10th person to receive the honor.
18. Eighteen years since she broke into the pop scene, she's still making music and topping charts—which is more than we can say for her late '90s contemporaries.
Not knocking Christina Aguilera, Mandy Moore, and Jessica Simpson, but when was the last time they made it to the charts? Thought so.
19. Even when she effs up, we continue to root for her.
We cringed in sympathy throughout her unfortunate performance at the 2007 VMAs, we worried about her in her questionable relationships (remember Adnan Ghalib?), we even shared the hell out of last year's chart-flopper "Pretty Girls" with Iggy Azalea. She's a symbol of our youth for which we feel affection for and loyalty to, and we cheer her on for no other reason than she's still around after all this time. 
20. No wonder loyal fans worship her as Godney.
When she's killing it, she's a goddess. When she messes up, she's still a goddess. There's only one thing left for us mere mortals to do: Bow down, bitches.
Follow Cheekie on Twitter.