Well, what a week it's been for Brooklyn Beckham. After he was snapped kissing Playboy model Lexi Wood, his maybe-or-maybe-not girlfriend Chloe Grace Moretz hinted that he had cheated on her, and he has now responded to the claims on Instagram.
So let's rewind for a sec. On Saturday 8 March, the 19-year-old was spotted kissing Lexi Wood at Hideaway at Suite X tattoo parlor in Los Angeles. As far as the general public knew at this point, he and Chloe are/were still together, so the general reaction was one of ?!!?!!??
The same day, Chloe took to Instagram to respond to the photograph and hinted, via a Cardi B reference, that Brooklyn might have cheated on her.
Continue reading below ↓
Recommended Videos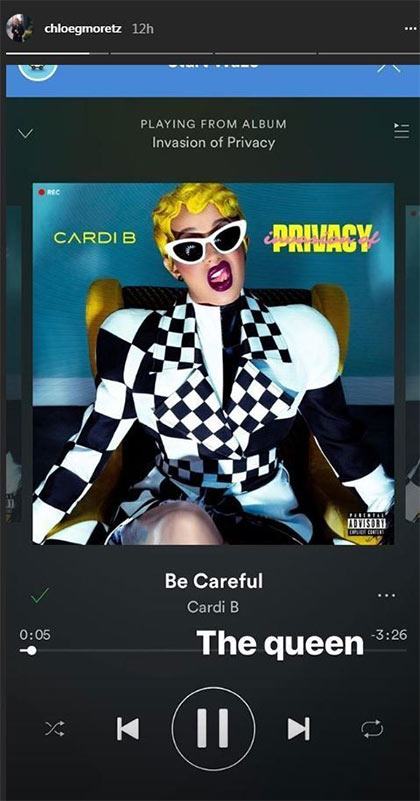 On her Instagram Stories, Chloe posted a screenshot of her playing Cardi's song "Be Careful": a song that is wholly about someone cheating, containing the lyrics:
"Be careful with me, do you know what you doin'? / Whose feelings that you're hurtin' and bruisin'? / You gon' gain the whole world / But is it worth the girl that you're losin'?"
So, does that mean Brooklyn cheated on Chloe and got caught in the act? Unclear, but the budding photographer has subtly responded to her Instagram Story by liking a post from a fan page which read "Chloe's fans are attacking Brooklyn Beckham," accompanied by a shot of Brooklyn crying as a child with mother Victoria.
Inteeerestingly, Perez Hilton reports Chloe also liked a picture from a fan account on Instagram, which shows her with her middle finger up along with the caption, "Greetings to @BrooklynBeckham from me motherf***er."
Hmm. Does this mean Brooklyn feels unfairly treated? Has he cheated on her? Are they even still together? Unclear. Watch this space for more subtle Instagram digging!
***
This article originally appeared on Cosmopolitan.com/uk. Minor edits have been made by the Cosmo.ph editors.