Your fave K-pop boy band stopped by 1600 Pennsylvania Avenue today to talk with US President Joe Biden about Asian representation, inclusion, and the hate crimes that have happened against the community. But before their ~*Very Important Meeting*~, the group attended the White House's daily press briefing and spoke to members of the media about the matter, too. They did all of this on the final day of Asian American and Pacific Islanders Heritage Month, no less.
RM introduced the group members in English, then each member of the group spoke in Korean to express their gratitude for being there to represent their community and their fandom.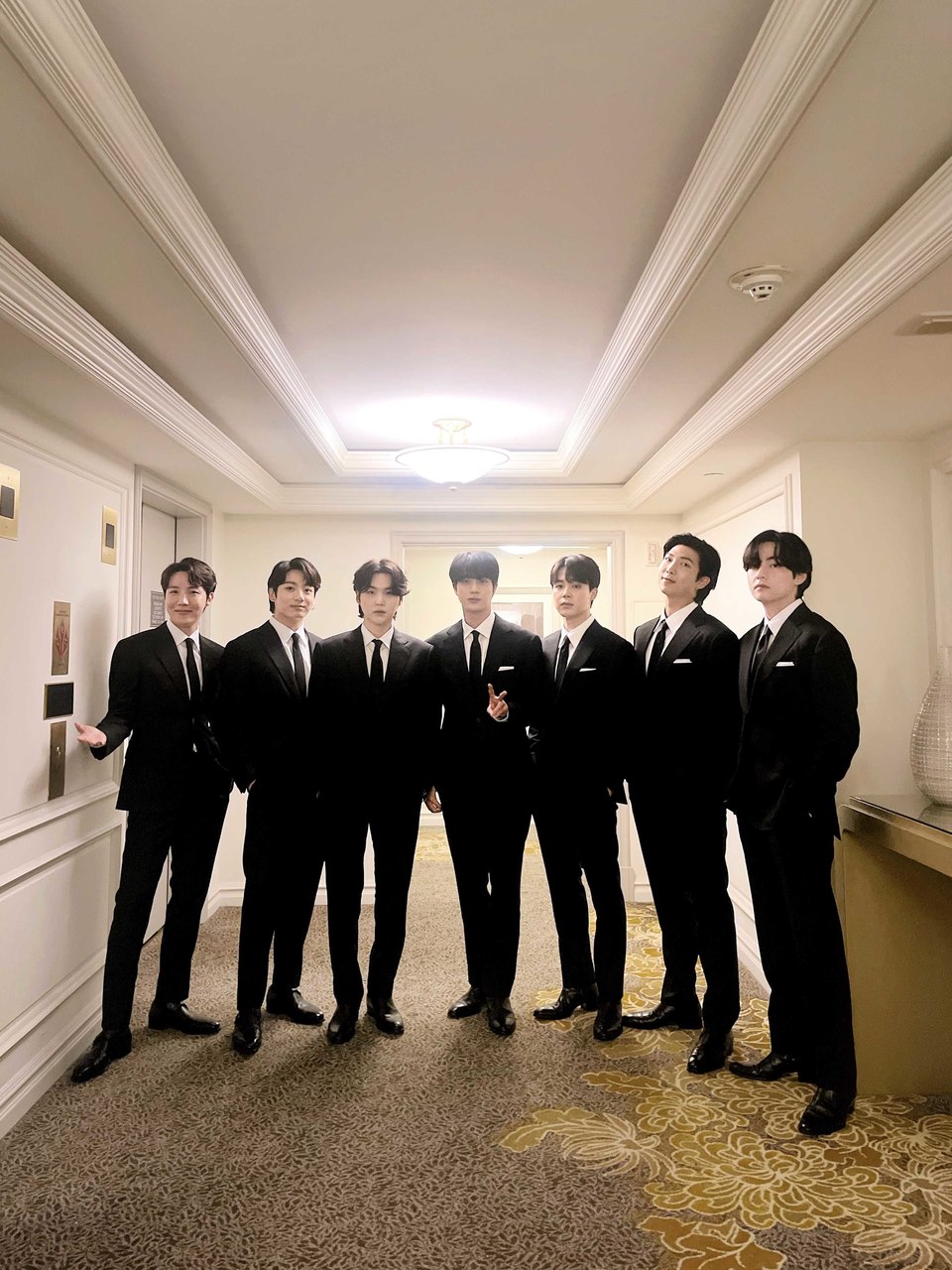 "We are here today thanks to our ARMY—our fans worldwide—who have different nationalities and cultures and use different languages," said J-Hope. "We are truly and always grateful."
Before this, Jimin mentioned how significant and meaningful it was to be there on the last day of AAPI Heritage Month, and that he and the group have been "devastated by the recent surge of hate crimes" and that they want "to put a stop to this and support the cause" and use the present moment as "opportunity to [lend our voices]."
After the devastating anti-Asian hate crimes that took place last year, BTS wrote about their own experiences with discrimination and violence and shared them on Twitter. "We cannot put into words the pain of becoming the subject of hatred and violence for such a reason," read part of their statement. "Our own experiences are inconsequential compared to the events that have occurred over the past few weeks. But these experiences were enough to make us feel powerless and chip away our self-esteem."
Continue reading below ↓
Recommended Videos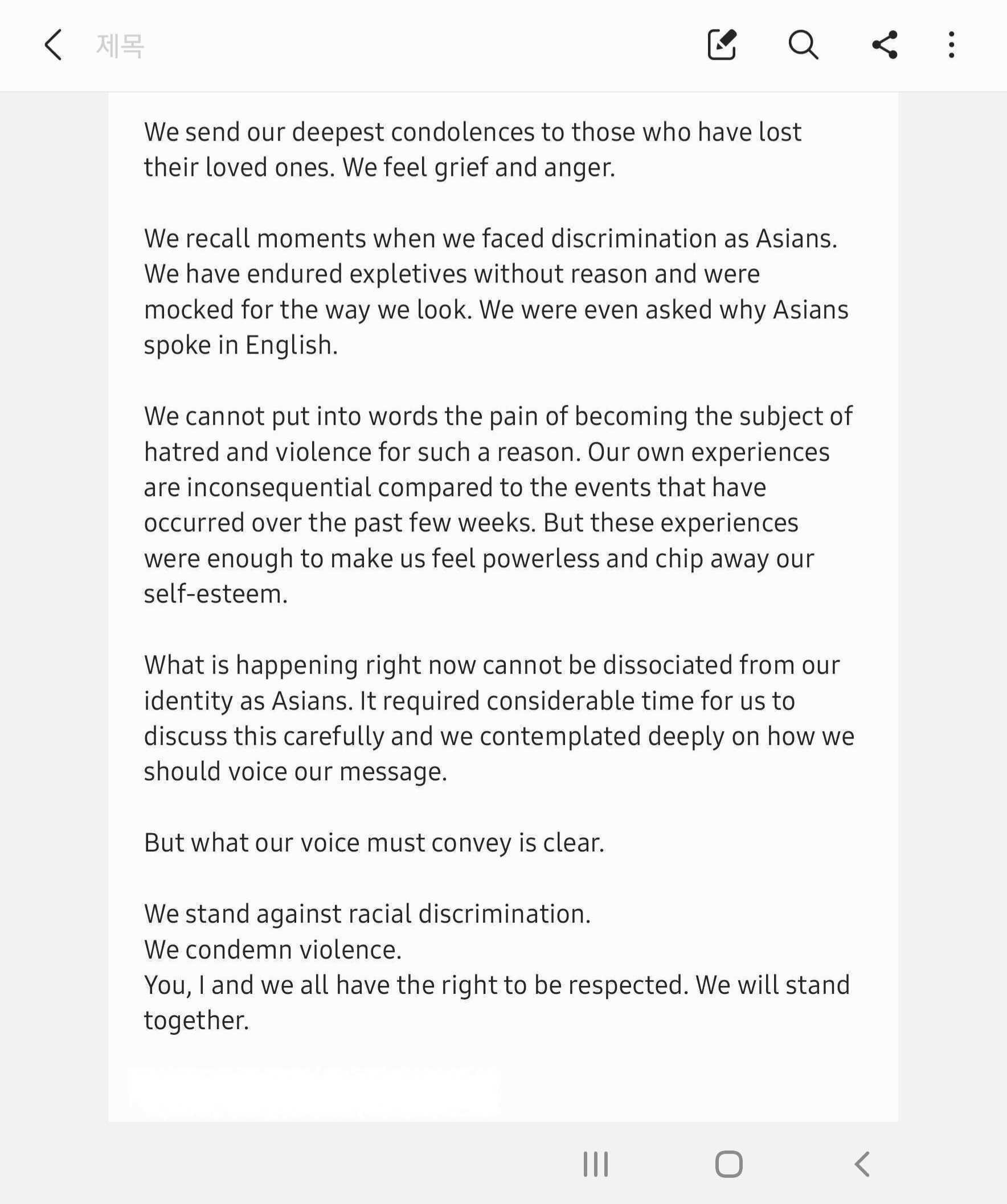 To close their White House speech and before going to talk with Mr. President, Jungkook shared that the group is "still surprised that music created by South Korean artists reaches so many people around the world," and that they "believe music is always an amazing and wonderful unifier of all things." V chimed in too, saying, "We hope today is one step forward to respecting and understanding each and everyone as a valuable person."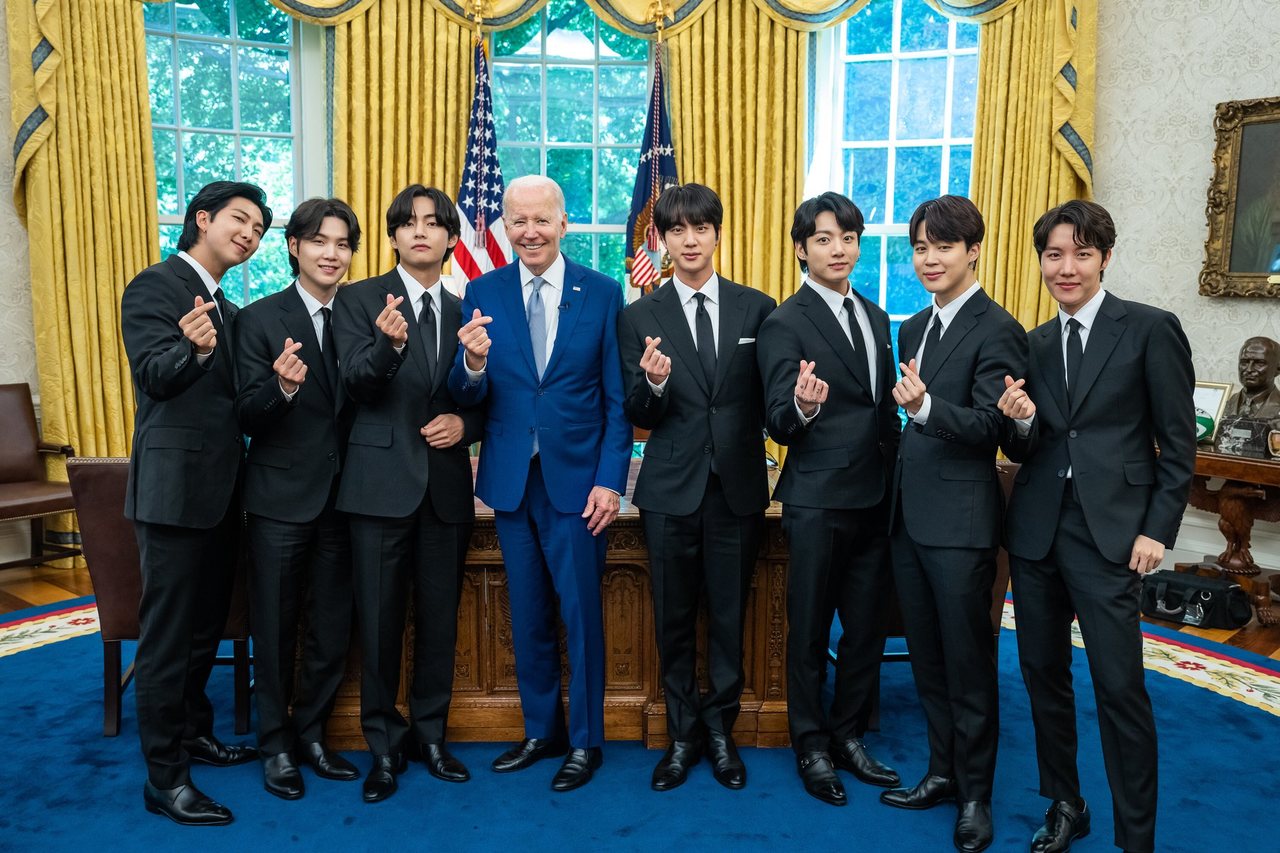 MORE BTS STORIES FOR YOU:
An Intro To The *Super Adorable* Pets Of BTS
OMG! Pre-Debut BTS' Jin Modeling For This K-Beauty Brand Will Make Your Day
Aww! BTS' RM Donated Books To National Libraries In South Korea
K-UPDATES