Do you ever love a K-pop group so much that sometimes you just catch yourself smiling while listening to their songs? And then you just put your hand on your chest, take a deep breath, and thank the universe for allowing you to live in the same era as them. Yes? No? Well, that would be me with BTS.
MORE BTS STORIES RIGHT HERE:
I first discovered the group in April 2016 when I was at a low point in my life after getting rejected from my dream job. I can still vividly remember how their "Run" MV popped out of nowhere while I was watching YouTube: It was three in the morning and I was finding it hard to sleep. From there, in a span of seven minutes and thirty seconds (plus the extra time I spent researching the song's English translation), I already knew that I would be dedicating the rest of my youth to this group who found me when I was at my lowest.
ADVERTISMENT - CONTINUE READING BELOW ↓
Four years later and I'm still a diehard fan—just like what my fellow ARMYs would say: Once you Jimin, you can't Jim-out. So here I am writing about the ~most beautiful moment in my life~, in no way to brag but to tell you why attending concerts is the best investment you'll ever make as a fan.
BTS has held concerts in the Philippines thrice: There's the BTS Live Trilogy The Red Bullet In Manila (2014), BTS Live On Stage Epilogue In Manila (2016), and the BTS Live Trilogy Episode III: The Wings Tour In Manila (2017). I wasn't able to score tickets during their 2016 show and it was painful to watch concertgoers enter the Mall of Asia Arena (MOA Arena) while I was outside stuck behind the barricades. Of course, there was a *little* bit of crying that day, but I said to myself: "Sa susunod na concert nila, I swear, I'm gonna be there." So I did everything to be there.
Fast forward to March 2017. PULP Live World announced that they were the concert organizers of The Wings Tour in Manila and I was super excited! It was the day that I had been waiting for. When they revealed the date for the ticket selling, I immediately came up with my game plan because I knew that it was going to be intense—believe it or not, ticket selling days will force you to wake up at an ungodly hour to line up, camp outside the venue overnight, and test your stamina. As for me, there was no overnight camping that happened, but I was already in line by 6 a.m.
ADVERTISMENT - CONTINUE READING BELOW ↓
Unlike other fans, I'm not the type to buy merchandise and albums no matter how much I love a group (to my friends who keep spoiling me with BTS stuff: Kamsahamnida!). Instead, I like spending on experiences like concerts. So when the ticket prices for The Wings Tour were announced, I set aside an amount for a VIP seated ticket. I really wanted to go for the standing section, but I figured that with my asthma, and the boys who will surely ~take my breath away~ on that day, it wouldn't be a good option.
Before the concert, PULP Live World uploaded a teaser clip of BTS inviting their Filipino fans to attend their event, and I think I replayed the video so many times to the point that I memorized what the members said. Even their gestures! Seeing the group all excited to meet PH ARMYs made me even more thrilled. And for some reason, every time I watch the teaser, I'd get goosebumps all over and tear up out of nowhere. Like now while I'm writing this.
ADVERTISMENT - CONTINUE READING BELOW ↓
On May 6, 2017, it was finally concert day! Aside from being a non-merch fan, I also like attending events alone, so I went to the MOA Arena on my own. I think I went a wee bit early because the concert starts at 7:30 p.m, but I was already at the venue at around 1 p.m. Talk about excited, LOL.
Just when I thought 1 p.m. was early, there were already a lot of fans who arrived before me and were lined up outside for a photo op with the BTS standees that PULP Live World has prepared! Of course, I wouldn't miss this chance, so I asked a complete stranger who was behind me in line to take photos for me. I'm quite a shy person, but if it's for BTS, I'm ready to ~spread my wings.~ And guess what, that stranger eventually became a good friend of mine, and yes, we met while waiting in line to see Bangtan! Unfortunately, we had to part ways because she belonged to the VIP standing section.
ADVERTISMENT - CONTINUE READING BELOW ↓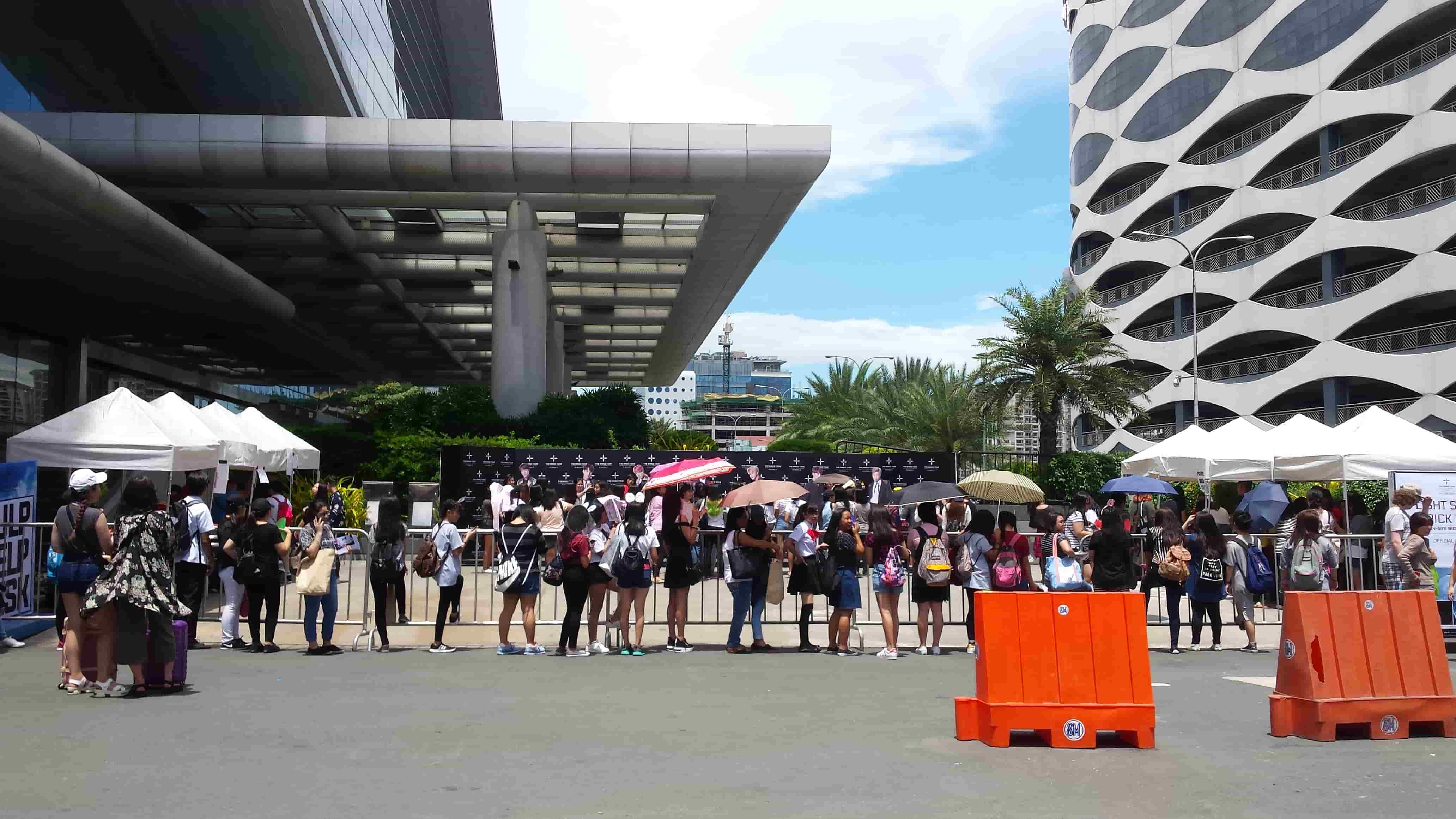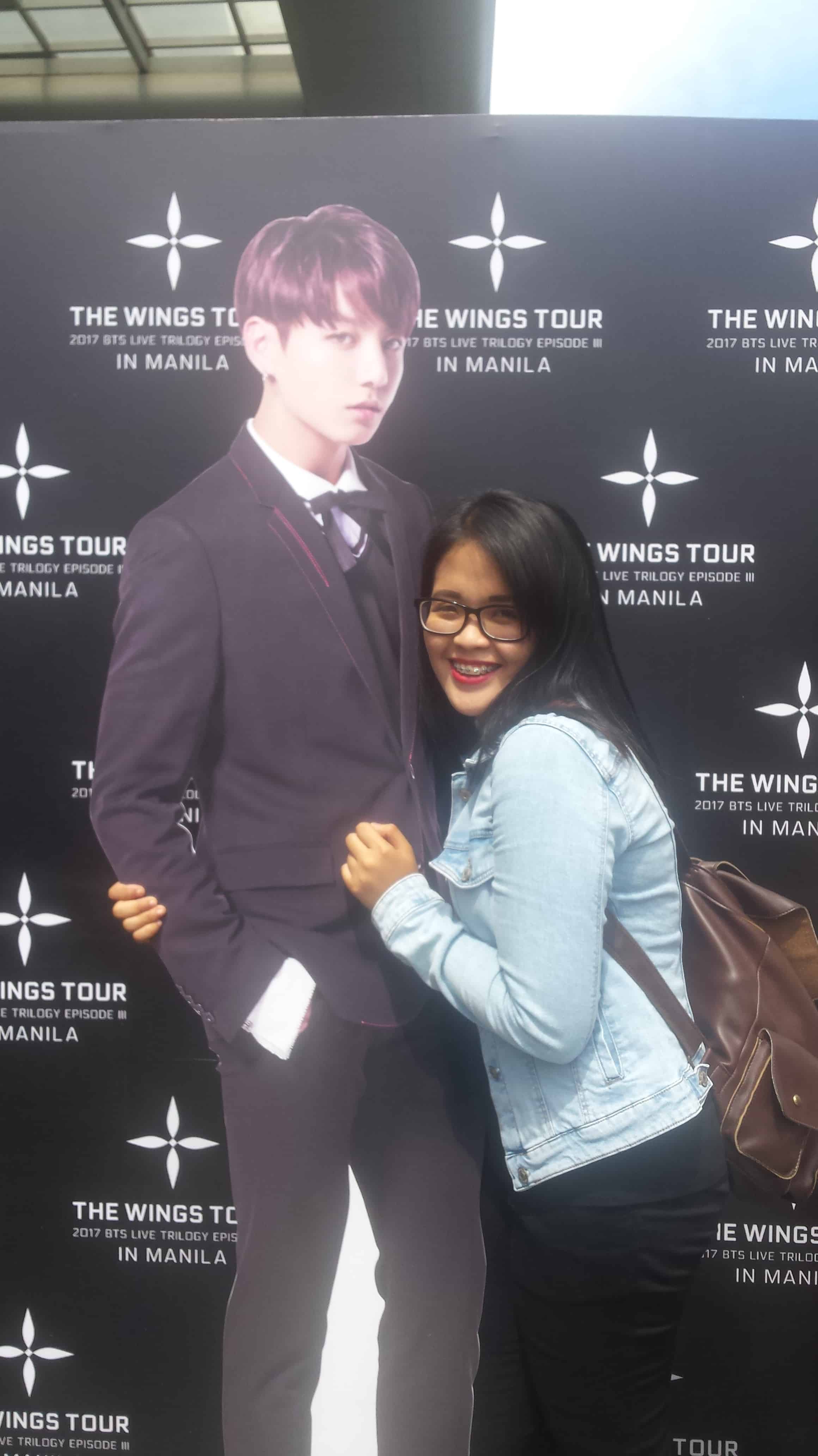 ADVERTISMENT - CONTINUE READING BELOW ↓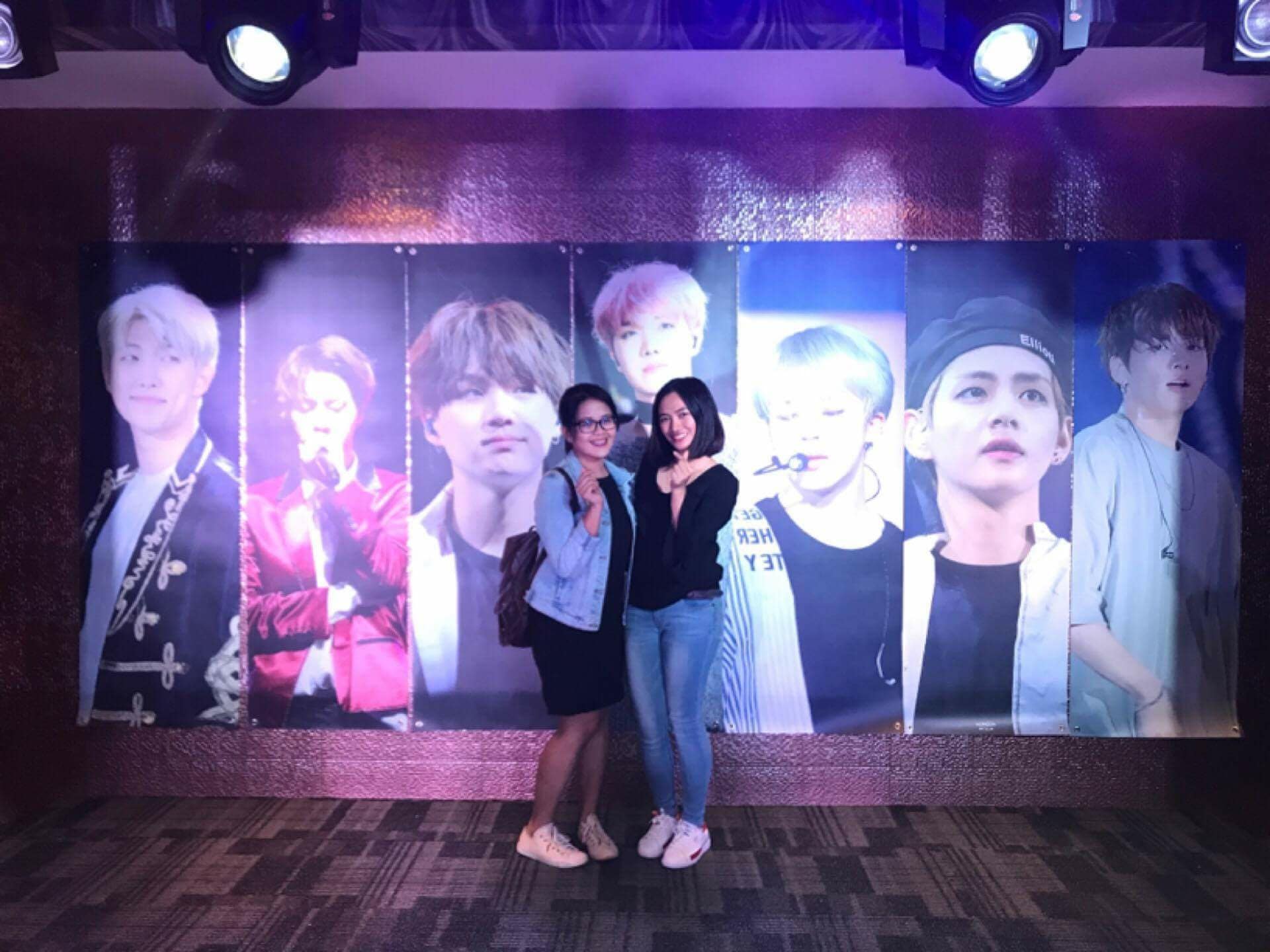 When I entered the concert venue, oh my, my, my! Filipino ARMYs were already hyped AF! They were singing along to the BTS songs that were played and waving their ARMY bombs like crazy.
ADVERTISMENT - CONTINUE READING BELOW ↓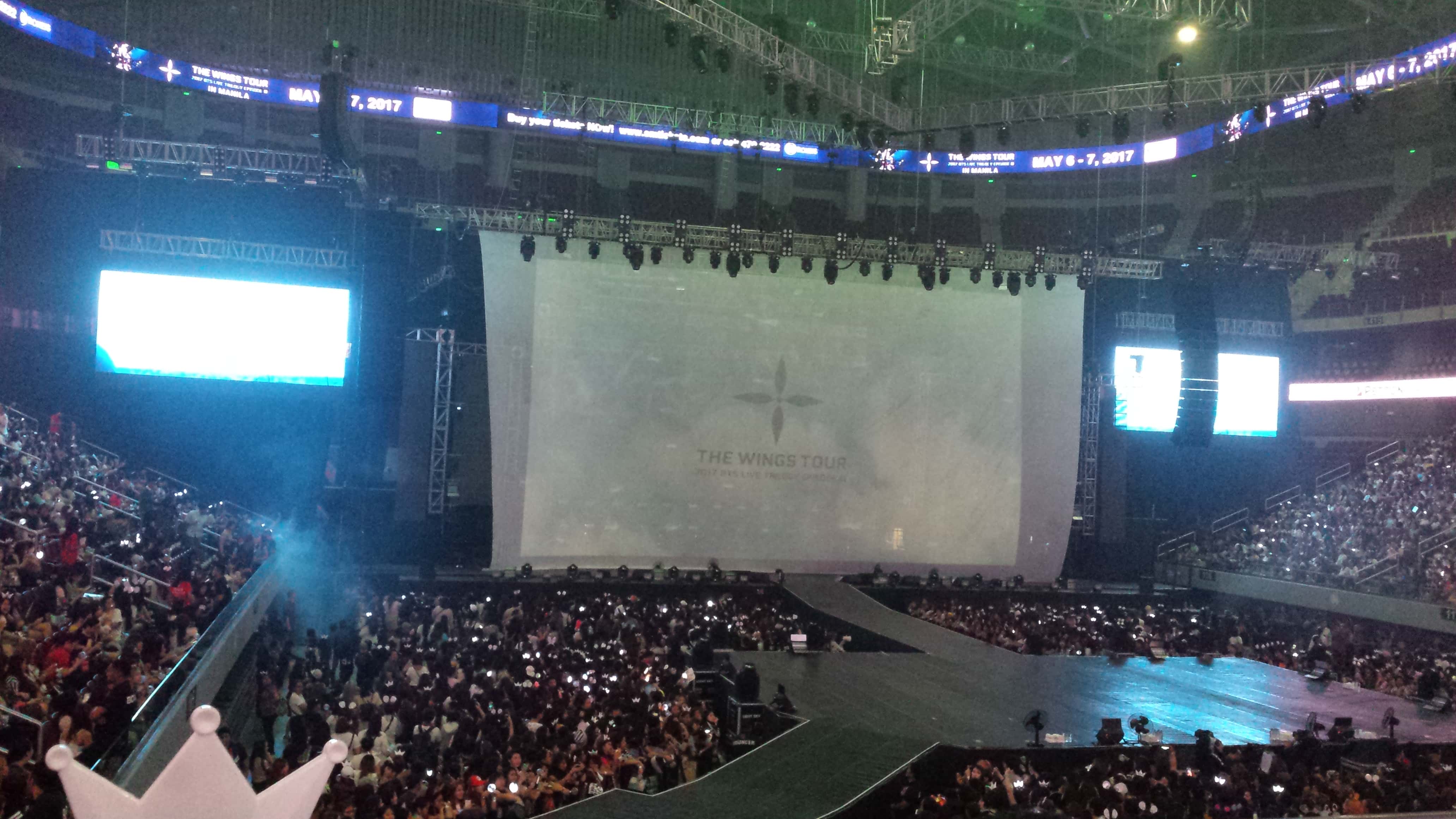 Now when BTS entered the stage, that exact minute felt so surreal that I was in disbelief—the seven boys I used to just watch on my laptop screen are finally in front of me! This is like my "Mom, I made it!" moment. I obviously freaked out when they started dancing to "Not Today" followed by "Am I Wrong."
ADVERTISMENT - CONTINUE READING BELOW ↓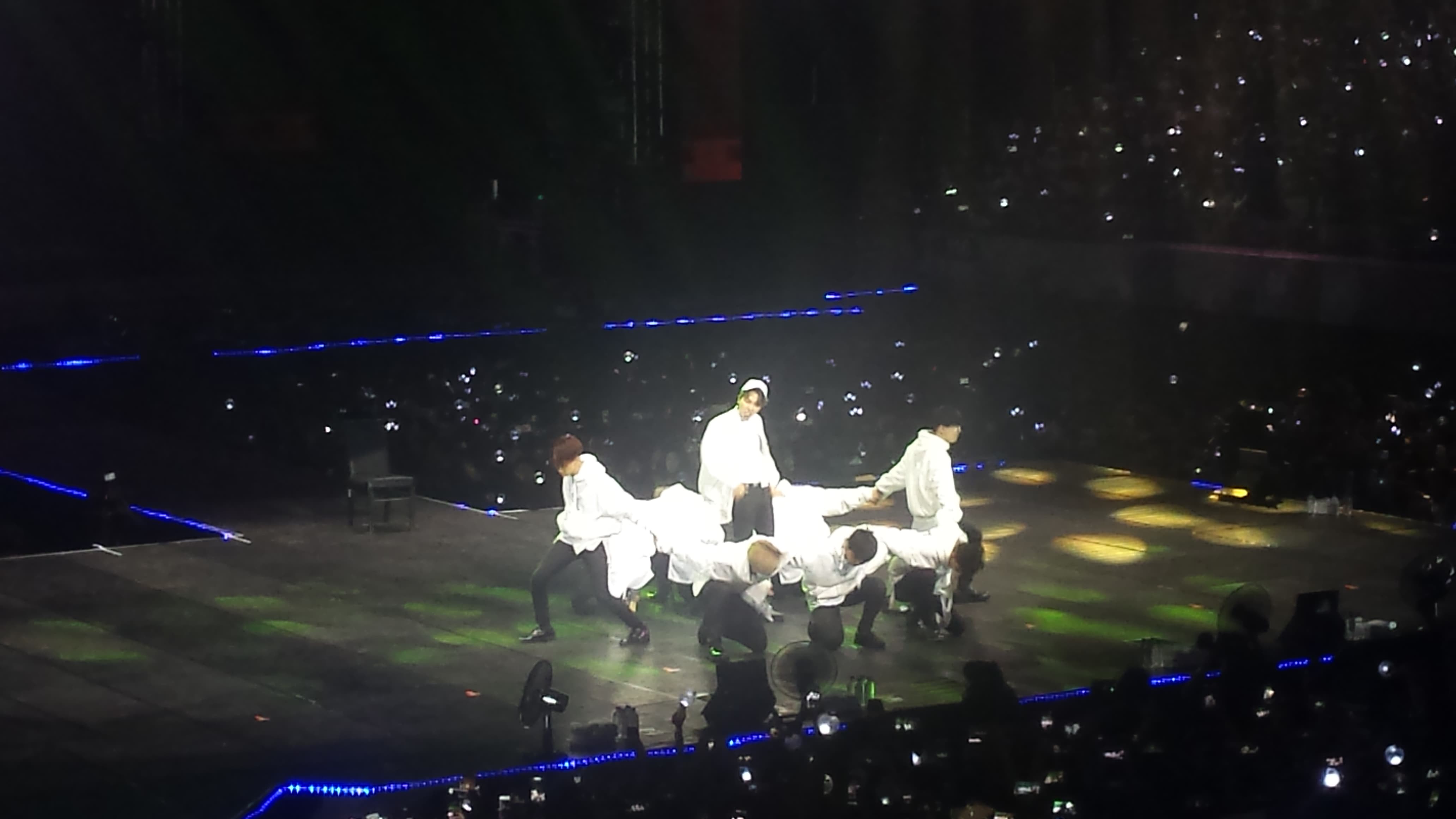 All of BTS' performances were wonderful, lit, fantastic, EVERYTHING! I was particularly ecstatic when they performed my all-time fave BTS song "Run," but if I had to pick one performance that became the highlight of the night, that would be "Spring Day." I love that track prior to the concert but this entire experience gave a new meaning to it.
ADVERTISMENT - CONTINUE READING BELOW ↓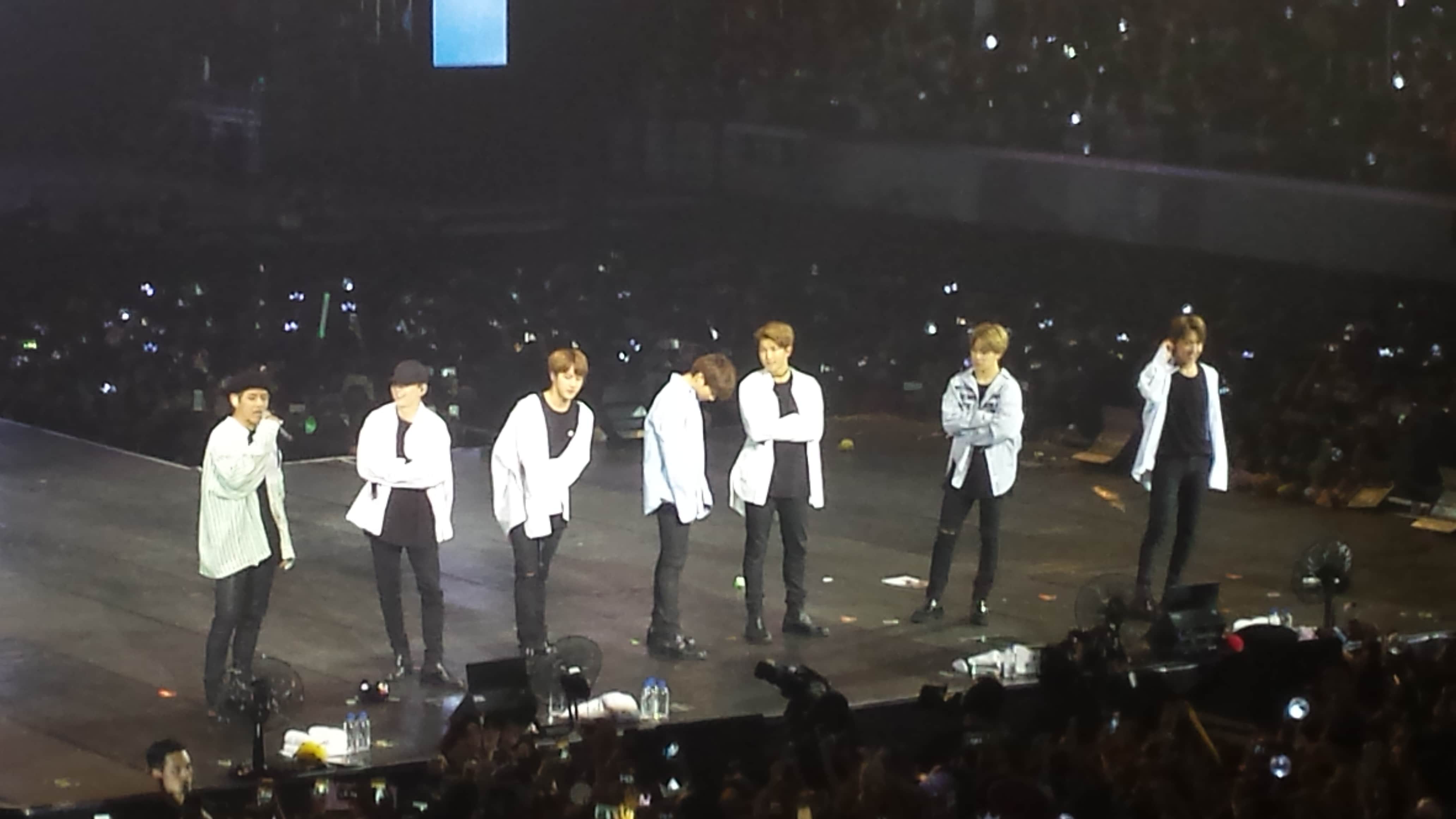 If you ask me what the boys look like in person, I have to be very honest and say that my memory doesn't really serve me well. All I can remember is that THEY. ALL. LOOK. FREAKING. AMAZING! They were flawless, poreless, perfect! Each member had their own individual charm that made them stand out. 
ADVERTISMENT - CONTINUE READING BELOW ↓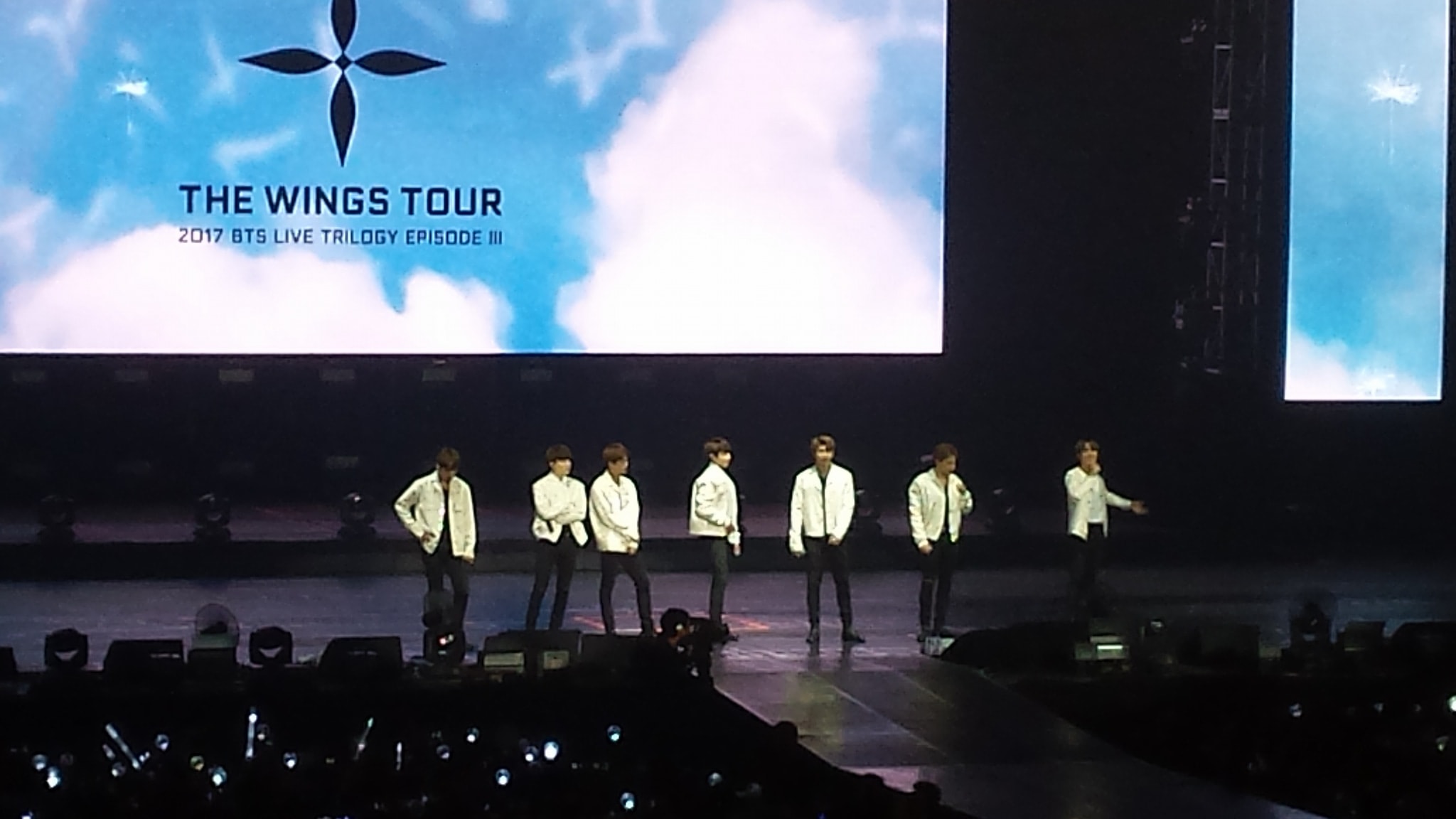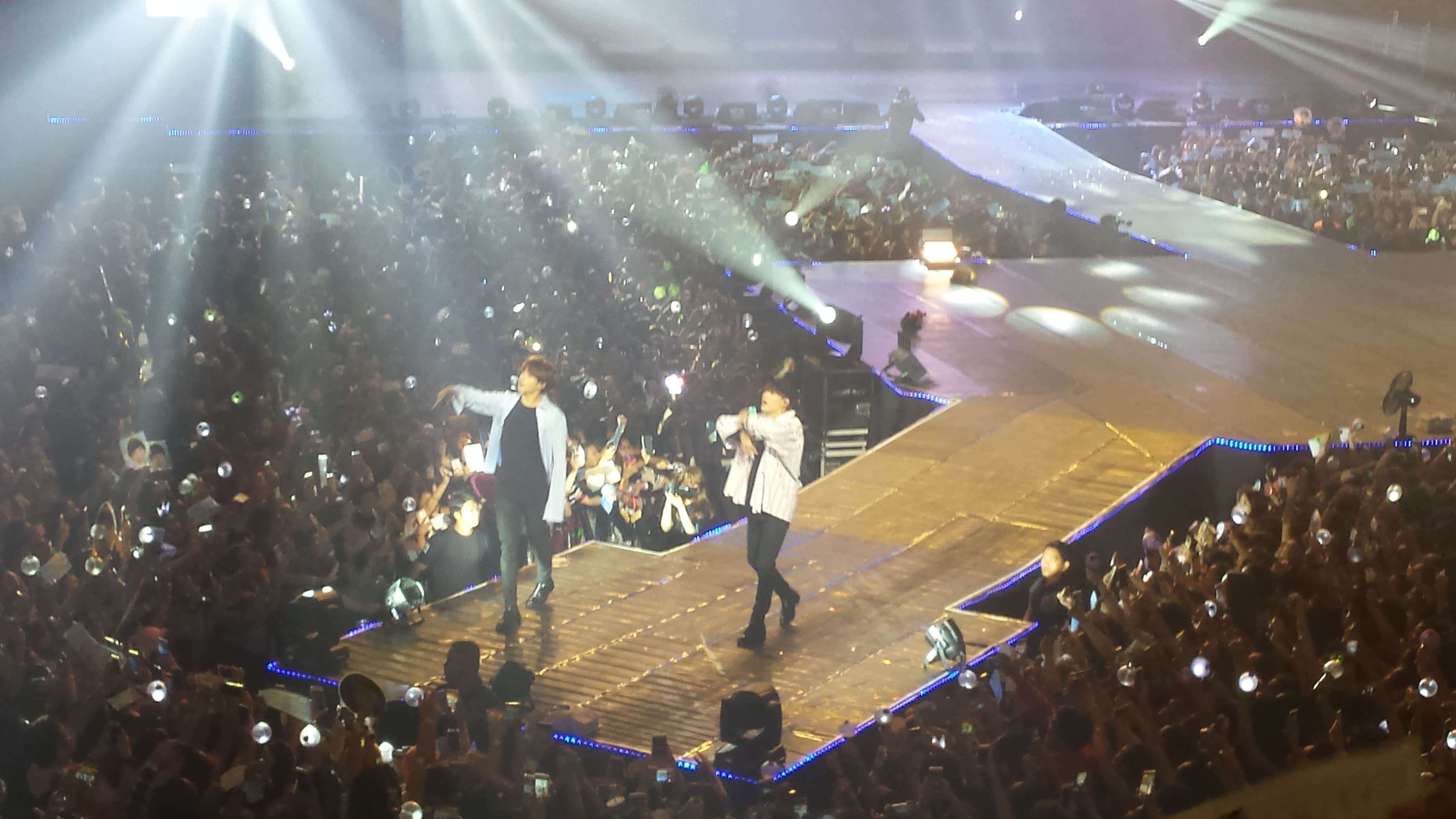 ADVERTISMENT - CONTINUE READING BELOW ↓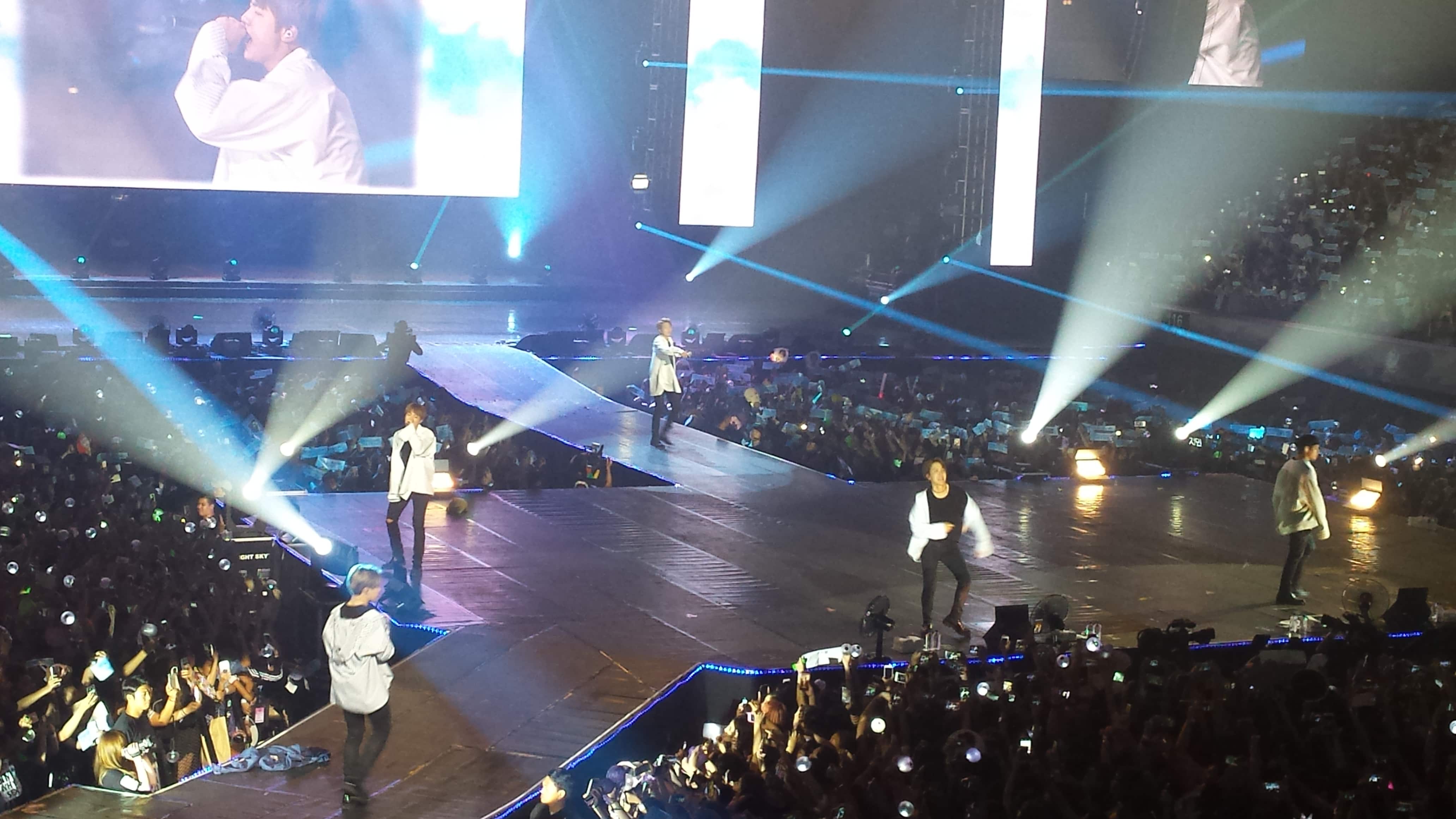 I thought I would cry during the concert or when it ended (which I usually do when I attend fan events), but I don't know why I didn't shed a single tear during The Wings Tour in Manila. Instead, let me describe the experience in two words: Pure joy. I was smiling like crazy when I left the venue and even while I was on the way home, listening to their concert's setlist. It really hits different when you finally see the group who has inspired you in more ways than one. For almost three hours, I was able to witness their wonderful existence, breathe the same air as them, and make my dream come true. I have never felt so complete.
ADVERTISMENT - CONTINUE READING BELOW ↓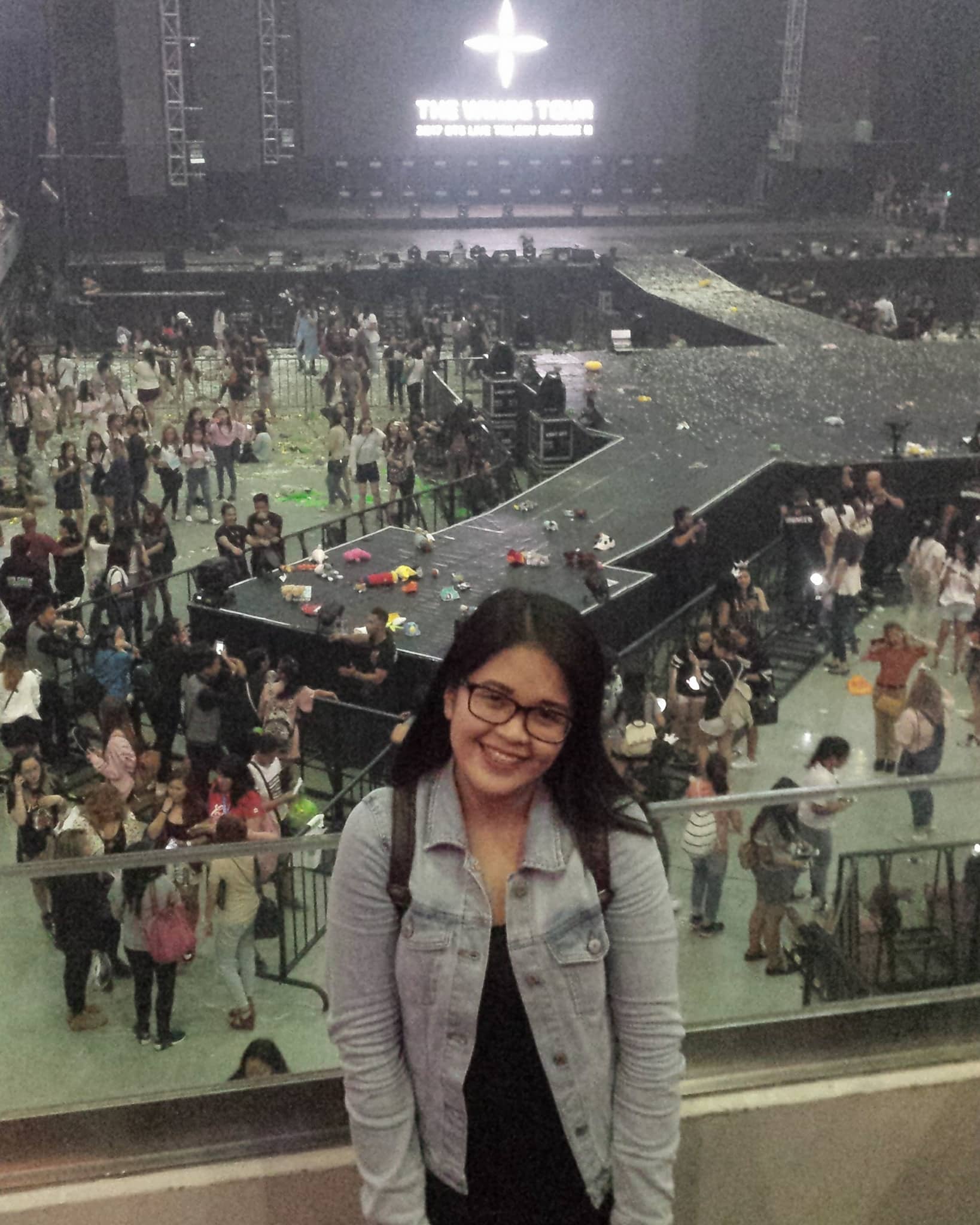 That concert remains to be one of my best memories to this day. I can fondly remember going alone and coming home with newfound friends, the adrenaline rush of waiting in line to get inside the venue, how my knees trembled when I was finally seated inside and BTS' songs were playing. It was a feeling that I won't forget even if I when I grow old.
ADVERTISMENT - CONTINUE READING BELOW ↓
I'm into scents and I have specific perfume bottles for the different phases of my life. I saved half a bottle of the perfume that I used when I watched BTS in Manila, and whenever I feel sad, I would open the bottle, take a sniff, and remember one of the happiest days of my life. 
I also feel the same way with the MOA Arena. After BTS' concert, the place became really special for me. In all the times that I feel unmotivated, I would go to the venue, walk around the area, and just have a moment. It feels so different when it's empty: No loud music banging from the inside, no fellow fangirls screaming their lungs out. But something's still the same and it's a familiar feeling of excitement—there's a different, unexplainable kind of joy that only concerts can bring. I guess finding motivation is different for each person and mine comes in the form of a concert venue. I think this is really what BTS stands for—their presence goes beyond the scenes.
ADVERTISMENT - CONTINUE READING BELOW ↓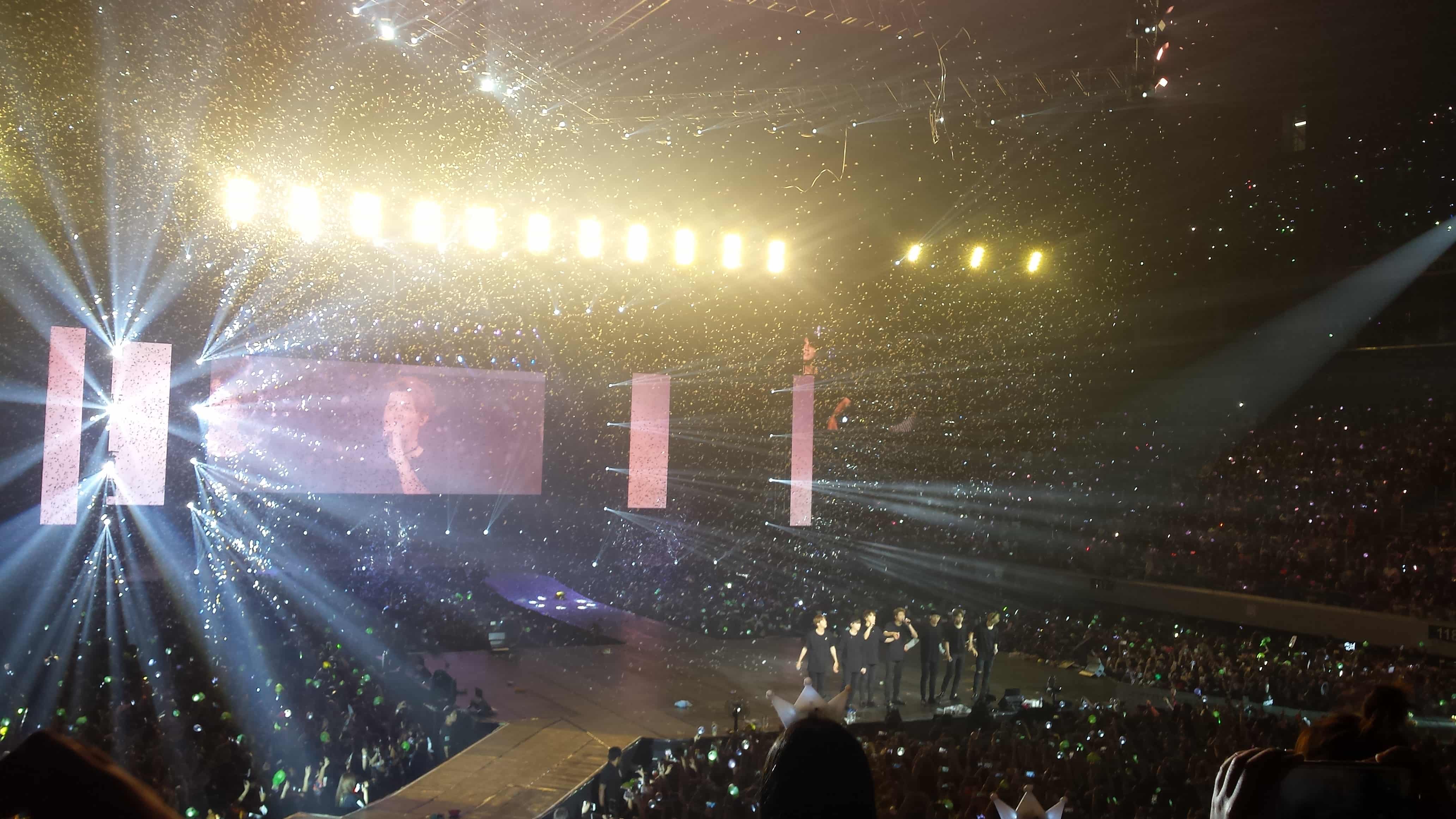 I can't recall every single detail about the event, but I can totally remember how it made me feel—like a new person who's ready to cross off more items on her bucket list. For me, attending concerts is really one of the best investments you can make as a fan. The concert gave me something to look back on (the memories that have served me well) and something to look forward to (the goals that I have yet to fulfill).
ADVERTISMENT - CONTINUE READING BELOW ↓
I still haven't changed my Facebook account's cover photo after the concert, and I promised myself that I will only upload a new one when I get to see them again. For now, I'll enjoy supporting my favorite K-pop group to the best of my internet connection, and spreading the Bangtan love non-stop.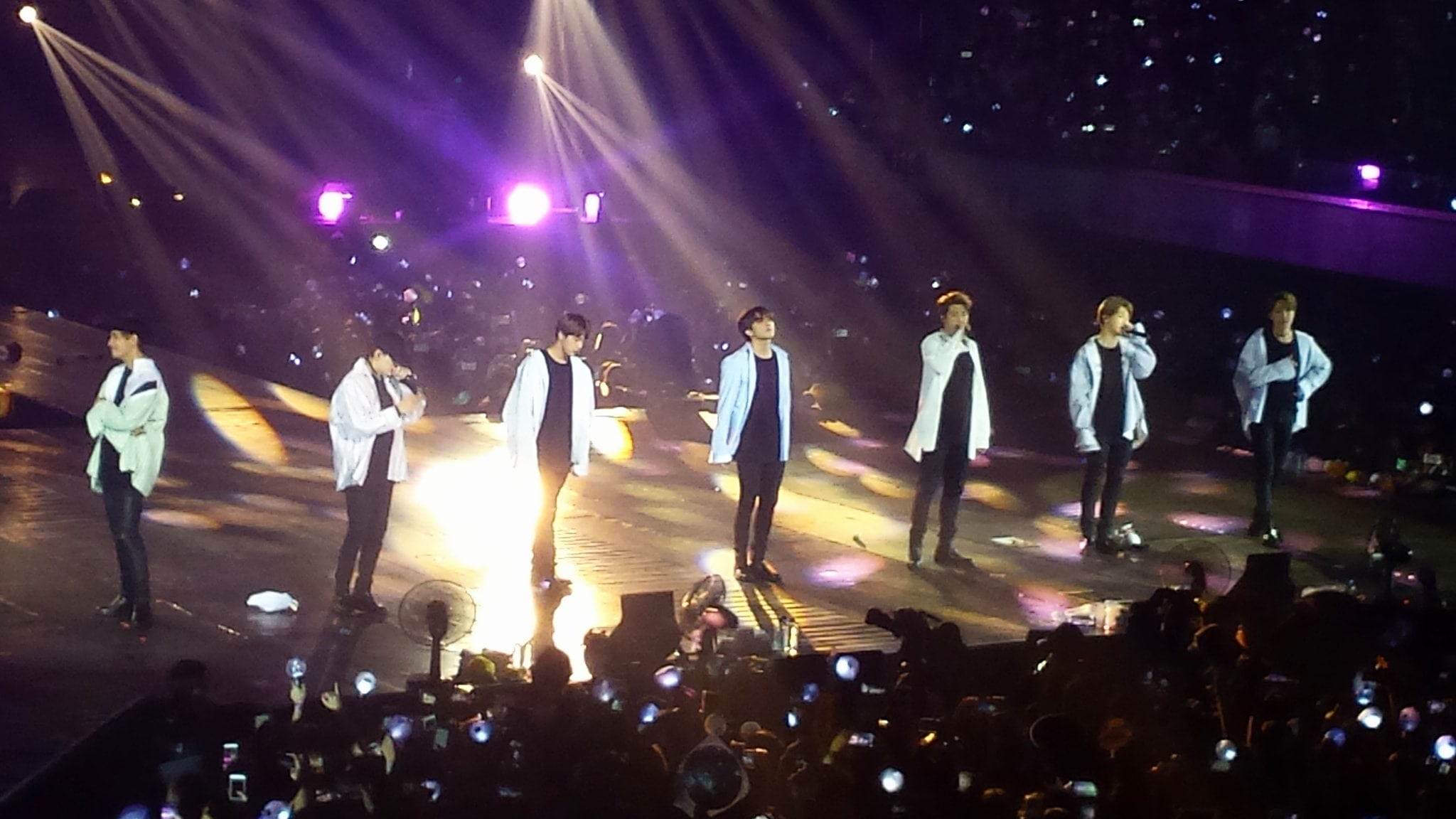 ADVERTISMENT - CONTINUE READING BELOW ↓

See you again soon, BTS! I will wait for you like how the winter season transitions into the first day of spring. <3
MORE BTS STORIES RIGHT HERE:
Follow Hanna on Instagram.