Cara Delevingne posted a tweet saying "me and Ashley broke up."
It looks like Cara was hacked based on another enthusiastic tweet about iPhones, lol.
Twitter is a confusing place at the best of times, but Cara Delevingne's account has everyone in a state of WTF thanks to a tweet she posted last night announcing that she and Ashley Benson had broken up.
The couple have been dating for almost a year and a half, and Cara's tweet came out of nowhere—simply saying "Me and Ashley broke up."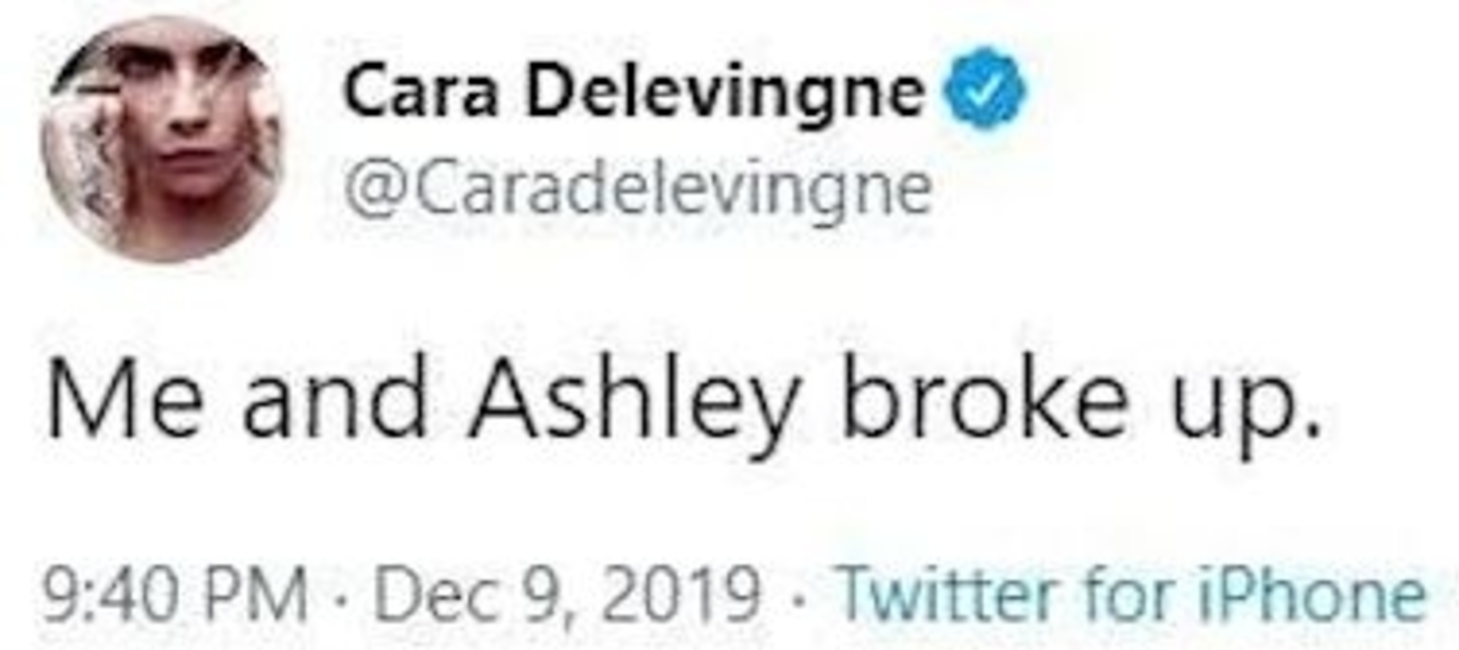 This surprising announcement was up for less than 20 minutes before being deleted, and it seems safe to assume Cara *might* have been hacked judging from another tweet that showed up on her account saying "GIVING AWAY 1000 IPHONE 11 Pro's and much more since I love you so much." Like, as much as I want to believe Cara's about to give me an iPhone, I kinda think this isn't her!
FYI, Cara and Ashley were seen kissing in London back in August 2018, and have been PDA-ing their way through the world/my heart ever since. They went public with their relationship this summer, when Cara was honored with a Trevor Project Hero Award and said this cuteness in her acceptance speech: "I also have another very special woman in this room to thank and you know who you are. She's one of the people who helped me love myself when I needed it most and I really needed it. She showed me what real love is and how to accept it, which is a lot harder than I thought."
Continue reading below ↓
Recommended Videos
***
This article originally appeared on Cosmopolitan.com. Minor edits have been made by the Cosmo.ph editors.