Filipino cuisine has been on the rise in the international food scene since the last decade, starting in 2012 when Bizarre Foods host Andrew Zimmern predicted that our local dishes would be "the next big thing."
"Everybody loves Chinese food, Thai food, Japanese food, and it's all been exploited," he said on Today.com. "The Filipinos combined the best of all of that with Spanish technique."
Well, it looks like the latest celeb to jump on the bandwagon is none other than Cardi B, who had birthday staple lumpiang shanghai for the first time ever.
In the Instagram story on Cardi B's page captured by a netizen, we also see an exchange between Cardi B and her Pinay "aunt-in-law," who shared that she's been married to Cardi B's uncle for 22 years.
Continue reading below ↓
Recommended Videos
It's also worth noting in our hungry eyes that you can see a serving of pancit beside the lumpia, yet another Pinoy party staple.
Later on, Cardi B posts a clip of her tasting the lumpiang shanghai, and she was FREAKING OUT (in a good way!). "I don't know WTF this sh*t's called, but this sh*t is good as hell with some motherf*cking barbecue."
She also raved about fruit salad!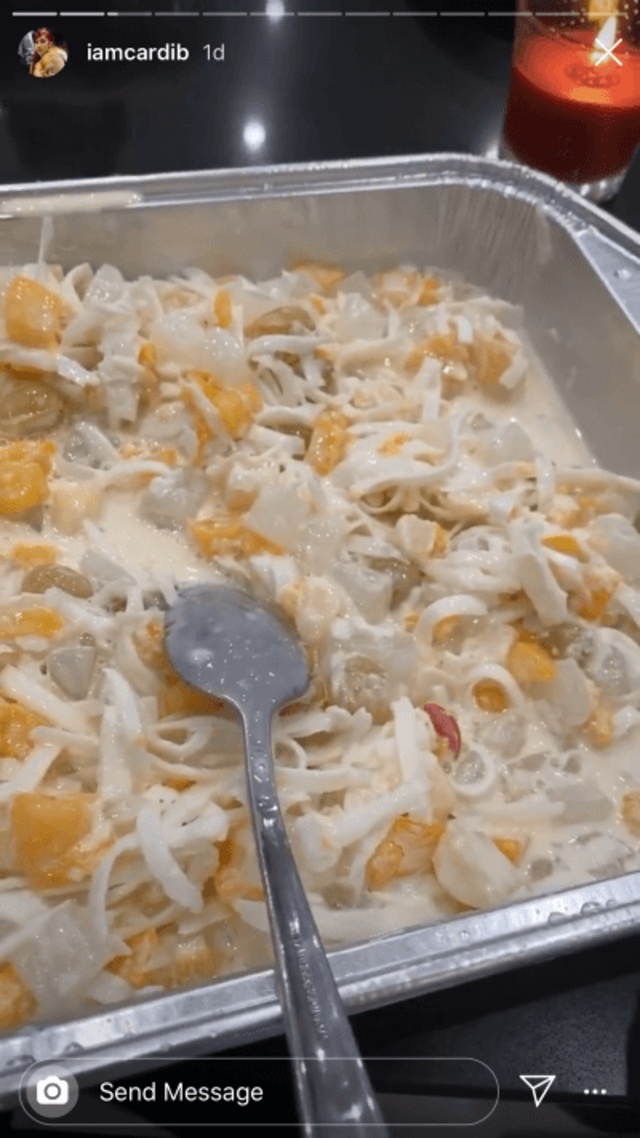 Here's to hoping she learns how to make it! Remember when Halsey shared in a Twitter Q&A that she loves to cook turon all the time, and how Duchess Meghan Markle revealed in her old blog that she knows how to cook a mean adobo? So cool!
***