Catriona Gray, along with the other Miss Universe 2018 bets, visited the Royal Thai Navy Sea Turtle Conservation Center where they were able to learn more about their turtle conservation and protection efforts.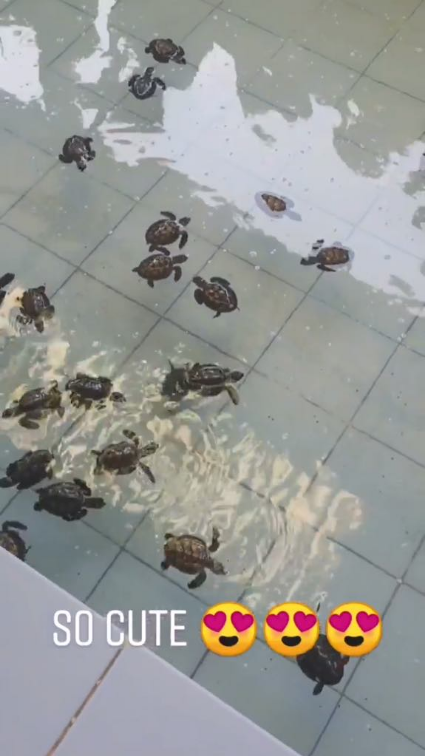 One of the activities they did was setting baby sea turtles free! But before Catriona and her fellow candidates, Miss Universe Thailand Sophida Kanchanarin and Miss Universe Denmark Helena Heuser, let their baby turtle back into the ocean, they talked about what to name him.
When Helena asked, "What is the turtle's name from [Finding] Nemo?," Catriona said in a cute, cartoonish voice, "Dude!"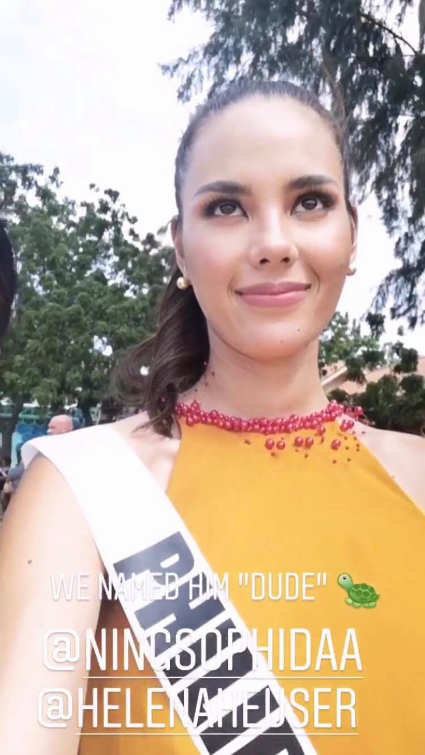 After settling on his name, Catriona posted a photo with him where she wrote, "Saying a prayer for his long life and protection in the big ocean." Aww!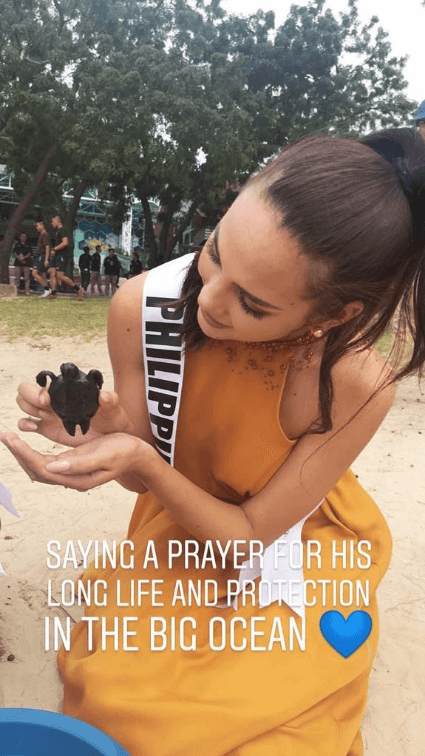 And here's Dude with two of his "proud mommies."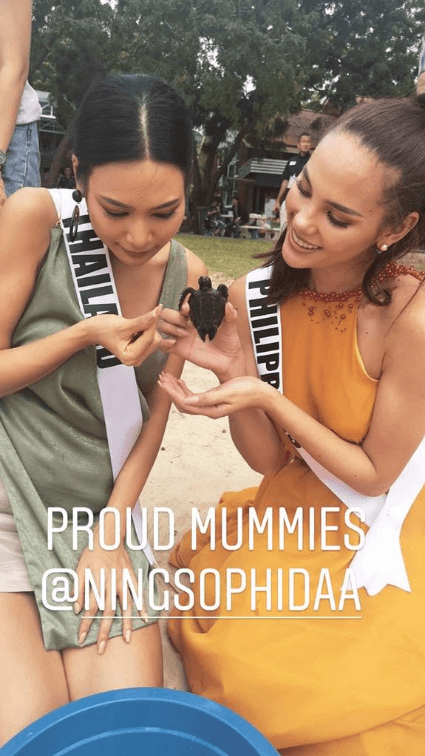 When it was time to set Dude free, Catriona was emotional, "Dude, it's your time to go out into the ocean! Your mommies love you!" She posted another short clip after of the brave little guy walking off into the sea.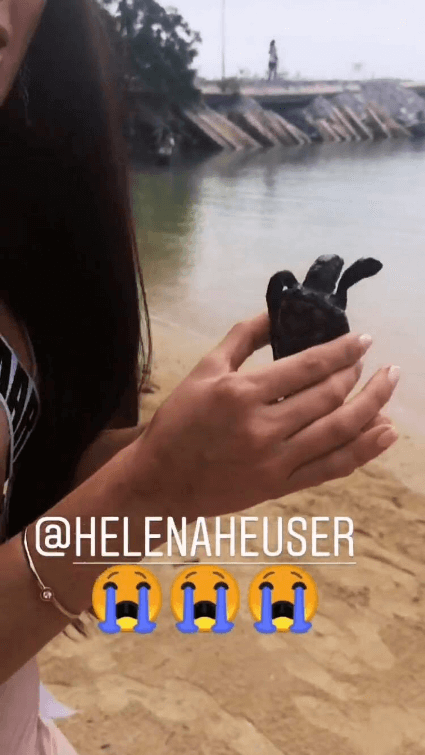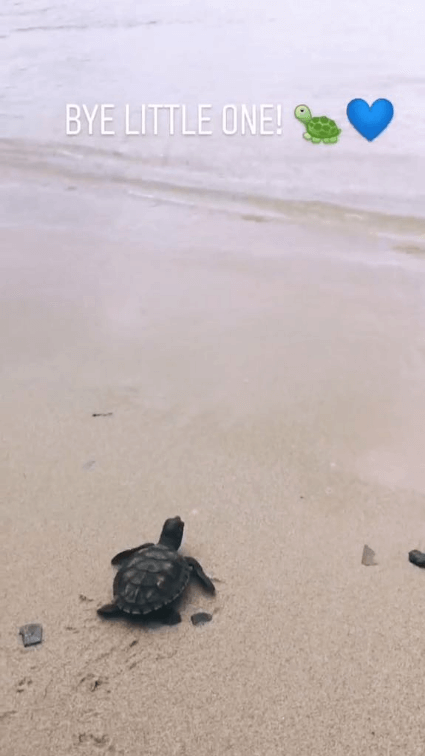 Good luck, Dude!