In a radio interview in New York last week, Catriona Gray was asked about Miss USA Sarah Rose Summers' controversial comments during the Miss Universe pageant. Radio host Sway Calloway brought up the viral video where Sarah Rose was talking about non-English-speaking contestants Miss Vietnam H'Hen Nie and Miss Cambodia Rern Sinat. 
Around the four-minute mark, Catriona says, "I know Sarah Rose personally and she's actually my housemate. If you would get to know her, you would know that she never meant anything malicious by it. I know that she's definitely learned from the experience and I think everyone can. But I think if you would see it from the lens that she was just admiring the courage of those girls—'cause imagine, you're in the high-pressure environment of a pageant and the translators don't come in until the last week. So there is that extra pressure on them that they're really out of their comfort zone. The fact that they're there and thriving in that environment, I think that's what Sarah Rose was commenting on and admiring."
ADVERTISMENT - CONTINUE READING BELOW ↓
Sarah Rose has apologized for her comments and currently shares the Miss Universe NYC apartment with Catriona, where they are all bundled up for the winter.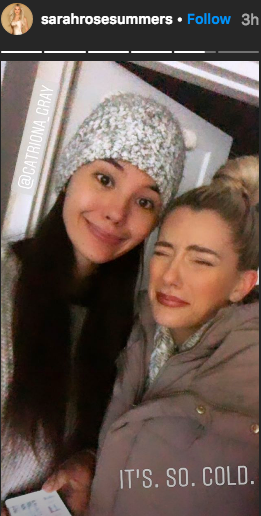 Follow Dyan on Instagram.
ADVERTISMENT - CONTINUE READING BELOW ↓
Recommended Videos
EXPLORE COSMO