1. Catriona Gray's national costume for Miss Universe had a  technical problem 
Miss Universe Philippines 2018 Catriona Gray wowed us with her national costume for this year's competition, but as it turns out, there was more to it than we thought!
Through Instagram Live yesterday, Catriona shared: "My parol was meant to light up but for some reason, I don't know why, before the show, I was trying to turn it on and it wouldn't turn on and then I tried to turn it on again and it did turn on twice in a row, so then I left it. And then, just before I went up onstage, I tried to turn it on again and again and it wasn't working." 
The beauty queen confessed that she got really sad about what happened. "I would have loved to show the full effect of what my team, with their time and effort, that we really went over mountains just to try and get the light and the synchronization of the light within the parol. But regardless, I just want you guys to know that it was a little bit of a technical mishap." (PUSH)
Continue reading below ↓
Recommended Videos
2. Nico Bolzico pranks Solenn and Erwan Heussaff AGAIN  
In an Instagram video posted yesterday, Nico Bolzico got his "revenge" on brother-in-law Erwan Heussaff by making him eat soap (it was safe for humans, don't worry) disguised as cheese! LOL. Poor Solenn, she unknowingly got involved and became "collateral damage" in the process! 
3. Margielyn Didal, award-winning skateboarder, is part of Time's 25 Most Influential Teens of 2018  
19-year-old Margielyn Didal from Cebu won the gold medal for the women's street skateboarding competition at this year's Asian Games! With the support of her girlfriend and her family, Margielyn is also preparing for the 2020 Tokyo Olympics, where skateboarding will be included as an athletic event for the first time. (TIME)
4. Ryan Bang talks about his friendship with Sandara Park on a Korean talk show
During a guest appearance on the TV series Video Star, Ryan Bang gushed about former 2NE1 member Sandara Park, who always takes care of him whenever he's in Korea.
Ryan Bang even joked, "Sandara Park hit No. 1 right when she started. She rode a helicopter between gigs, and I rode a motorcycle. Right now, I'm thinking about whether or not I should ride a helicopter. I've grown a lot over nine years." (Soompi)
5. Here's what we know about the new Toyota Camry 
Maybe you're making more money now or perhaps you just want to make a major life investment in 2019. If you're finally at that place where you can afford to think about buying a car, consider the all-new Toyota Camry!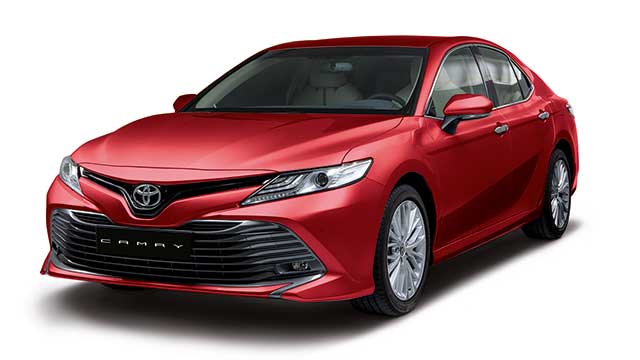 Dubbed the "King of Sedans," it's got an overhauled exterior, an ergonomic interior that prioritizes both driver and passenger comfort, plus more performance and safety features. On top of that, it comes in three colors: Platinum White Pearl, Attitude Black Mica, and Thermalyte. But there are also four more colors available on special order: Red Mica, Phantom Brown Metallic, Graphite Metallic, and Burning Black Crystal Shine Glass Flake.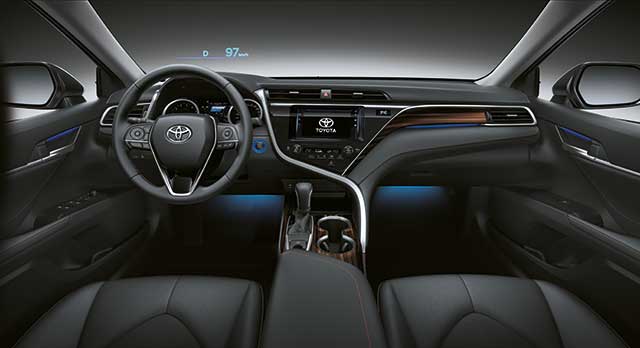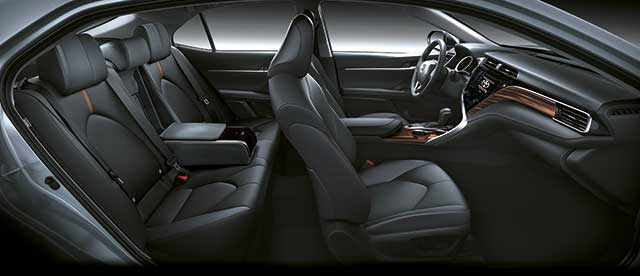 READ MORE STORIES ON MISS UNIVERSE 2018 HERE:
What You Need To Know About Miss Universe Vietnam H'Hen Nie's Touching Backstory
Ashley Graham Took A Huge Tumble During The Miss Universe Pageant And Has A Giant Gash To Prove It
The Internet Reacts To Vice Ganda's Tweet About Miss Universe Host Ashley Graham
Catriona Gray's Instagram Hits 2.4 Million Followers After Miss Universe Win
These Brands' Congratulatory Messages For Catriona Gray Are Funny AF
Our Favorite Hairstyles From Miss Universe 2018
You Have To Watch Catriona Gray's Parents Shed Tears Of Joy When She Was Crowned Miss Universe 2018!
We Are Loving These Twitter Reactions To Catriona Gray's Miss Universe Win
Catriona Gray's Lava Gown At Miss Universe 2018 Is Everything!
Catriona Gray Just Slayed Again With A 'Slow-Mo Turn' At Miss Universe 2018
You Have To Read Catriona Gray's Winning Miss Universe Answer!
Miss Universe 2018: Top 5 Q&A Transcript
We Are Living For This Pinay's Catriona Gray Makeup Transformation!
Miss Universe Canada Looks Like The Brunette Version Of Taylor Swift
Miss Spain Received A Standing Ovation During The Miss Universe Coronation Night
Clint Bondad To Catriona Gray: 'You have the whole arena behind you'
Catriona Gray Hits 1 Million Instagram Followers Before Miss Universe Finals
People Are Spoofing Catriona Gray's Miss Universe Moments And We're All Here For It
Catriona Gray And Pia Wurtzbach Are Asking For Support To Win The Miss Universe Crown
Tyra Banks Approves Of Catriona Gray's Slow-Mo Twirl At The Miss Universe Prelims
Here's What We Love About Catriona Gray And Clint Bondad's Adorable Relationship
Filipino Gowns On Display At Miss Universe 2018 Preliminaries
LOL At Maris Racal + Inigo Pascual Copying Catriona Gray's 'Slow-Mo Turn' At The Miss U Prelims
A Guide To All The Miss Universe Philippines *Signature* Walks
Here Are The Design Sketches Of Catriona Gray's Miss U 2018 Gowns
A Thai Princess Designed Catriona Gray's Pink Swimsuit At The Miss U 2018 Preliminaries!
Catriona Gray Explains How She Did That 'Slow-Mo Turn'
We Love How Catriona Gray Wore Patriotic Ear Jewelry Again!
The Most Epic Twitter Reactions To Catriona Gray's 'Slow-Mo Turn' At The Miss Universe Prelims
You Have To Read The Story Behind Catriona Gray's Ibong Adarna-Inspired Gown
We Can't Get Over Catriona Gray's Jaw-Dropping Miss Universe Preliminary Competition Performance
OMG, Catriona Gray's Preliminary Interview Outfit Is Stunning
For The First Time Ever, Miss Universe Will Have An All-Female Panel Of Judges!
The Internet Can't Get Over These Details From Catriona Gray's National Costume
You Have To See Catriona Gray's National Costume For Miss Universe 2018!
Miss Universe Japan Will Dress Up As Sailor Moon For Her National Costume
This Is How Much Miss Universe Tickets Cost, In Case You Were Wondering
Check Out The National Costumes Of The Miss Universe 2018 Candidates