Perfect celebrity weddings are wonderful, but sometimes you like to know that even the rich and famous get it wrong, or at least have to put out small fires on the day of the ceremony. Here, a look back at some of the biggest disasters and scandals surrounding celeb marriages and engagements.
1. Kim Kardashian's 72-Day Marriage to Kris Humphries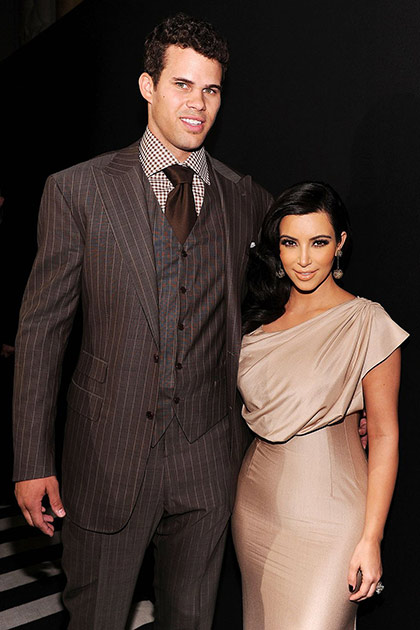 A truly unforgettable moment in the annals of Kardashian lore, Kim Kardashian married NBA star Kris Humphries in August 2011, then filed for divorce 72 days later—notably after the TV special of the wedding had already aired. Kim and the whole Kardashian crew were accused of faking the whole relationship for publicity, but they've obviously weathered the storm.
Continue reading below ↓
Recommended Videos
2. Pippa Middleton's Butt Eclipse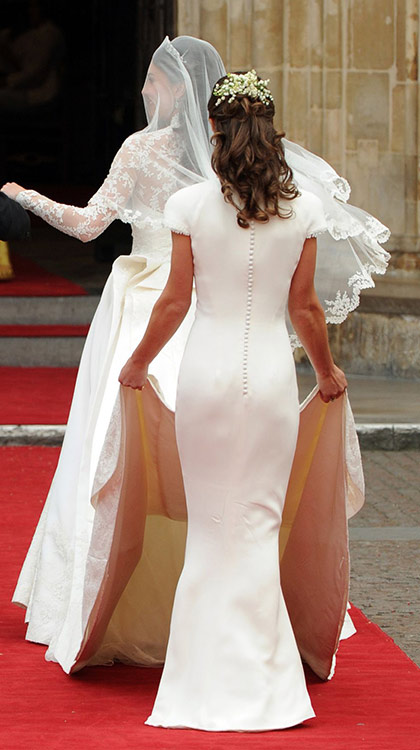 When Kate Middleton married Prince William in April 2011, only the most devoted royal watchers even knew that she had a sister. But after Pippa carried Kate's train on the big day, nobody could stop talking about her butt, which really stole the spotlight. Debate raged on for weeks about whether it was even that impressive of a butt, but there's no question that it was the topic of conversation surrounding that wedding.
3. Angelina Jolie and Billy Bob Thornton's Quickie Marriage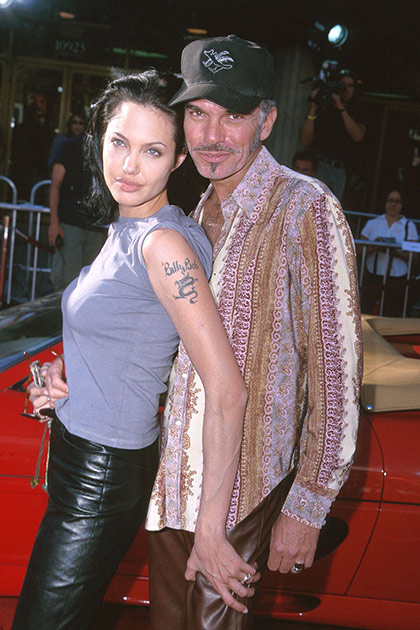 Angelina and Billy Bob have always marched to the beat of their own weird drums, but their brief relationship was shocking, even by their standards. They married in 2000 after only two months of dating, and started doing things like "carrying each other's blood in vials around their necks." But the craziest part? Billy Bob's previous fiancé Laura Dern has said that she didn't even know their relationship was over till she found out he was already married to Angie.
4. Bethenny Frankel Peeing in a Bucket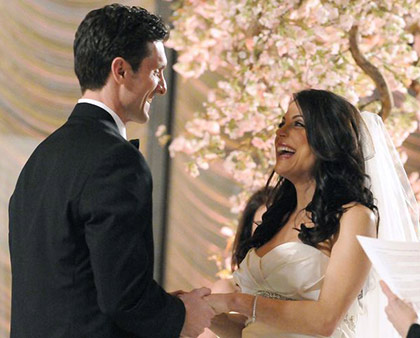 During her 2010 wedding to Jason Hoppy, Bethenny Frankel had to go—very badly. Unfortunately, there was no bathroom near the aisle and so she...peed in a bucket while her assistant and her wedding planner held up the dress. When you gotta go, you gotta go.
5. Blake Lively's Scorched Wedding Dress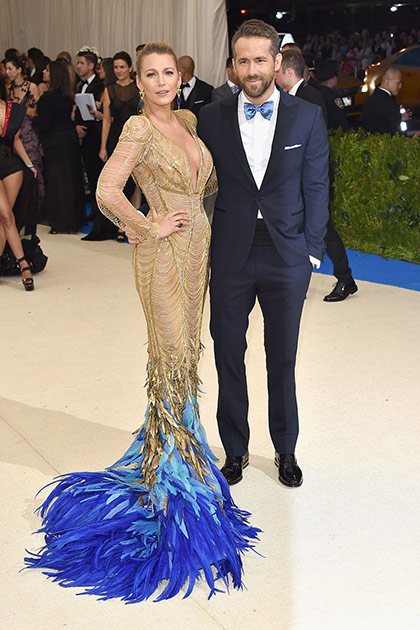 Blake and Ryan are two beautiful people whose marriage also seems beautiful, but even they can't escape the occasional mishap. At their 2012 wedding reception, she burned her dress with a sparkler, leaving a big scorch mark.
6. Prince Charles and Camilla Parker Bowles's Whole Thing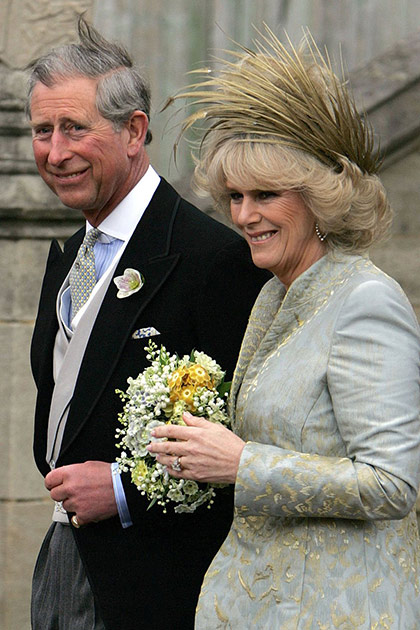 Hoo, buddy—you could write a whole book about this one, and people have! Prince Charles met Camilla well before Diana, but they broke up when he joined the Royal Navy. She got married while he was gone and he married Diana in 1981, but rumors persisted that they didn't stop seeing each other during Charles's marriage to Diana. After they both got divorced, they officially rekindled their romance, and finally married in 2005.
7. Kimye's Misspelled Wedding Table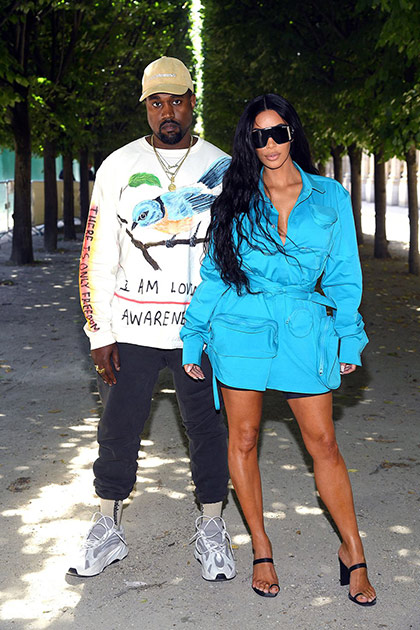 Kim Kardashian's 2014 wedding to Kanye West was a capital-E Event, but their shared interest in perfectionism still could not prevent the occasional mishap. For the reception dinner, they reportedly forewent place cards in favor of a marble table carved with the guests' names. Some of these names were misspelled, and because so many guests showed up with extra people in tow, the only people who ended up in the right spots were the bride and groom.
8. Chrissy Teigen and John Legend's Lengthy Cocktail Hour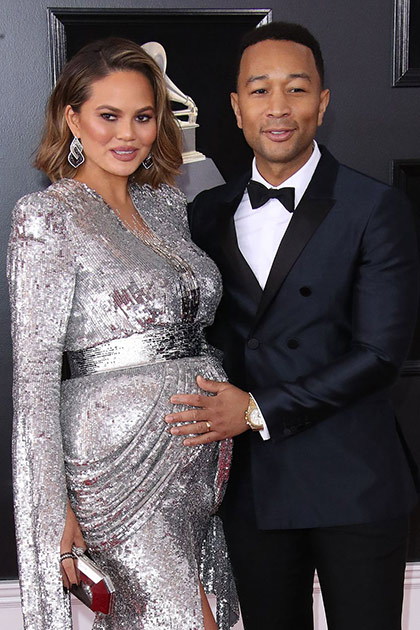 Wedding cocktail hours are great, so long as they don't last forever—man cannot survive on canapés alone. In 2013, Chrissy and John had to delay their wedding for four hours, but for good reason. Storms delayed the flights of some of John's family members, and the couple didn't want to start the proceedings without them.
9. Meghan Markle's Dad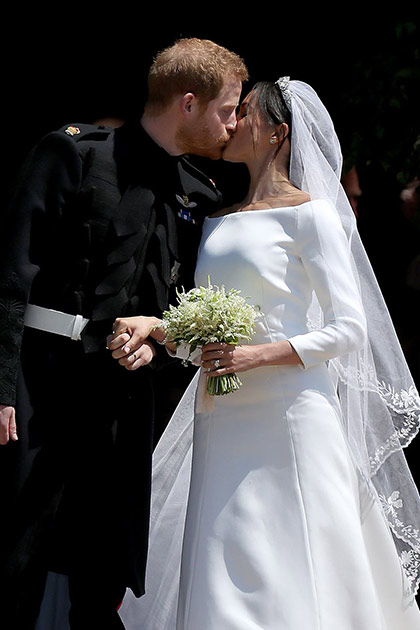 Prince Harry's wedding to Meghan Markle went off without a hitch, but for a while leading up to the ceremony, certain things seemed a little touch and go. Namely, Meghan's father, who wasn't going to go the wedding, then was and was going to walk her down the aisle, then changed his mind and didn't go, and now is mad at the Queen because she hasn't met with him yet. In-laws, man.
10. Britney Spears's 55-Hour Marriage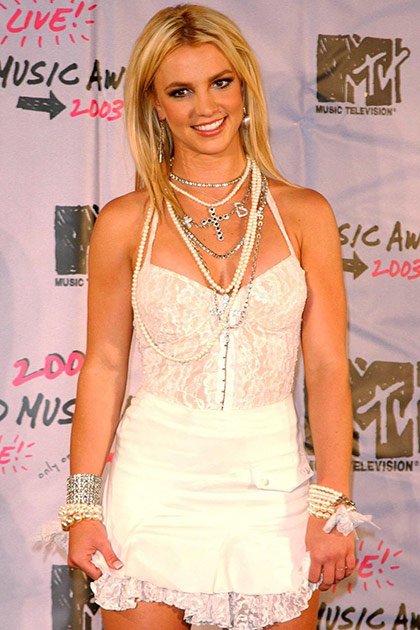 Everyone remembers 2007 as Britney's worst year, but that wasn't her first brush with drama. In 2004, she married childhood friend Jason Alexander in Las Vegas, to the surprise of pretty much everybody. The marriage was annulled 55 hours later.
11. Ginnifer Goodwin, Josh Dallas, and the Wedding Planner Break-In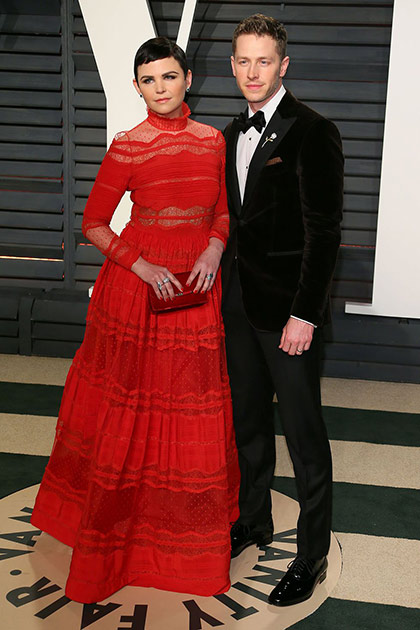 The morning of Ginnifer Goodwin's wedding to her Once Upon a Time husband Josh Dallas, her wedding planner called to say her car had been robbed. It might have been NBD, only the car contained the couple's ketubah, i.e. the traditional Jewish wedding contract. But in a truly miraculous occurrence, two people who read Hebrew found the ketubah in the street and managed to get it back to Ginnifer and Josh in time for the wedding.
12. Katherine Heigl's Forgotten Passport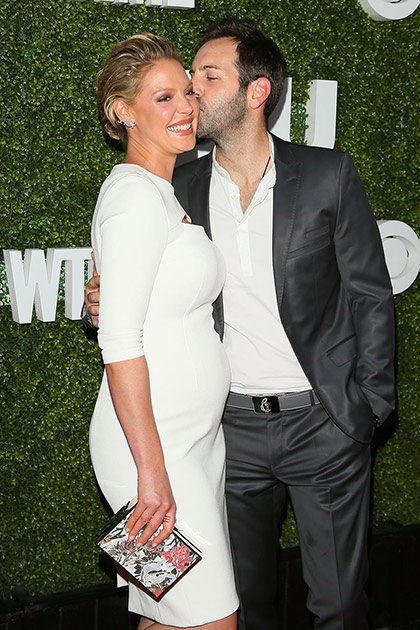 Katherine's 2007 wedding to Josh Kelley was a success, but things got rough when it was time for the honeymoon. The actress forgot her passport (the couple was planning a trip to Mexico), so they had to stop over in California to pick it up before they could fly to Cabo.
13. Bowls and Bowls of Cigarettes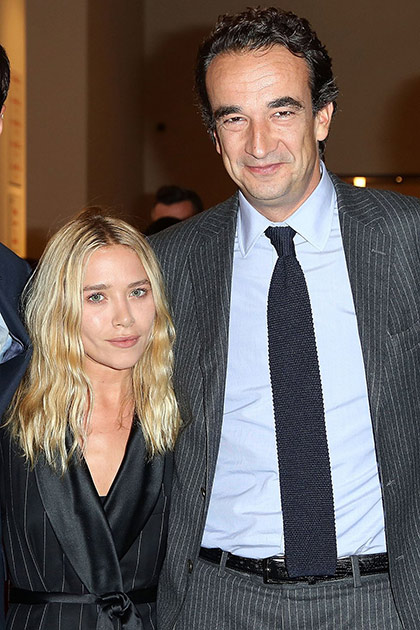 This isn't so much a disaster or a scandal as it is my absolute favorite celebrity wedding story of all time, so I couldn't bring myself to leave it out. According to the New York Post, Mary-Kate Olsen and Olivier Sarkozy decorated their wedding venue with "bowls and bowls filled with cigarettes." I don't have anything else to say about this except that I'll remember it as long as I live.
14. Edward VIII's Abdication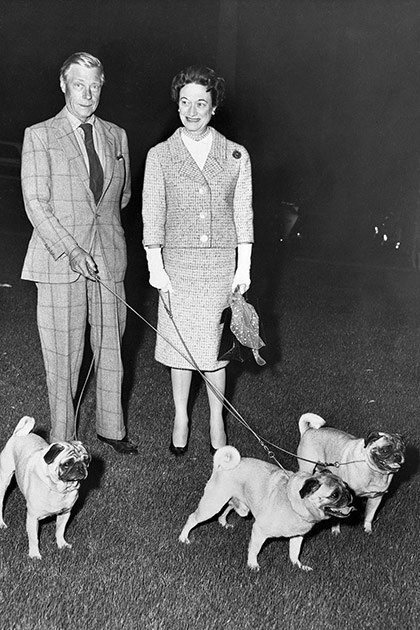 If you've seen The Crown, then you know all about this one. Shortly after becoming king, Edward VIII proposed to Wallis Simpson, an American divorcée, triggering a panic among the royals because he, as head of the Church of England, was not supposed to marry a divorced woman. He did it anyway and abdicated the throne, and thus his brother George VI became king. Unrelated but good fact: The pug on the left is named Davy Crockett.
15. Hilary Duff's Broken Tooth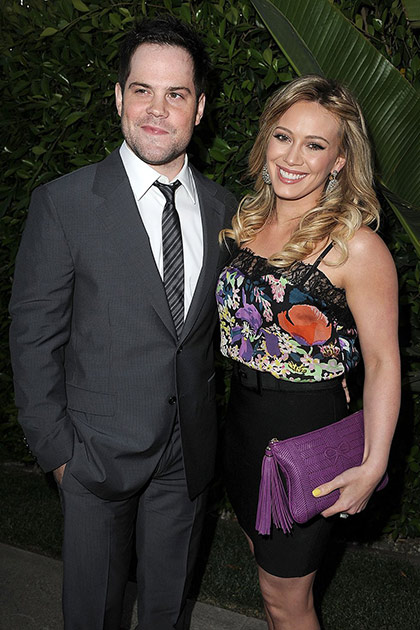 Shortly before her 2010 wedding to Mike Comrie, Hilary Duff tried to eat a bagel—common enough breakfast choice, right? Wrong. This demonic food item broke her tooth and it fell out in her hand. Luckily, she was able to find a dentist to fix the problem in a pinch, and she got her smile back in time for the ceremony.
16. Jessica Simpson's Vow Mishap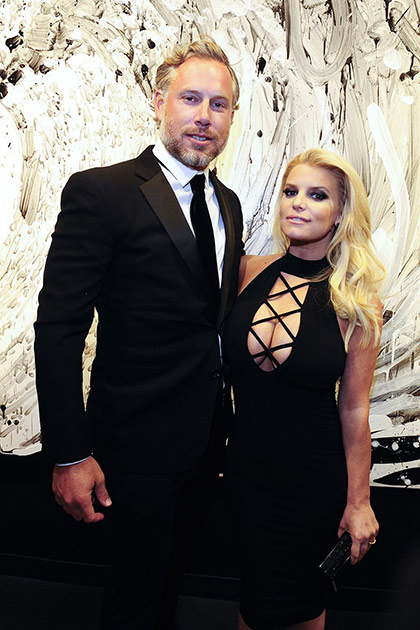 During her 2014 wedding to Eric Johnson, Jessica Simpson accidentally said her own name instead of Eric's during the vows. It could happen to anyone! But also, you should pledge to love and cherish yourself forever, so maybe we should all just start saying our own names in wedding vows.
17. Liz Taylor's Wedding to Eddie Fisher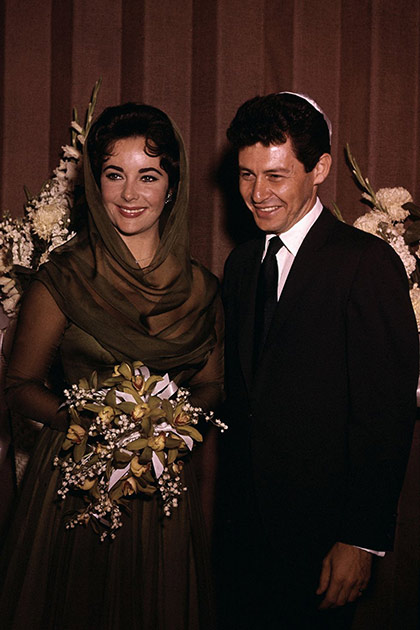 You can't talk about scandalous celebrity weddings without mentioning Elizabeth Taylor, the queen of scandalous celebrity weddings. One of her most scandalous was her 1959 wedding to Eddie Fisher, with whom she began an affair after the death of her previous husband Mike Todd. The problem? Fisher was still married to Debbie Reynolds. Then, in 1962, Taylor started having an affair with Richard Burton while still married to Fisher. Goals.
18. Literally Everything About John Cena and Nikki Bella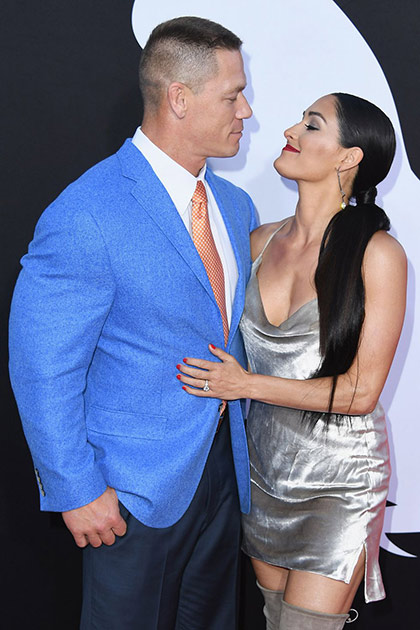 This one's a doozy—in April 2018, engaged couple John Cena and Nikki Bella announced their breakup via Instagram, then spent the next several weeks getting dramatic on social media. As of June, though, they're back together, and planning to get married eventually.
19. Justin Timberlake and Jessica Biel's Video of the Homeless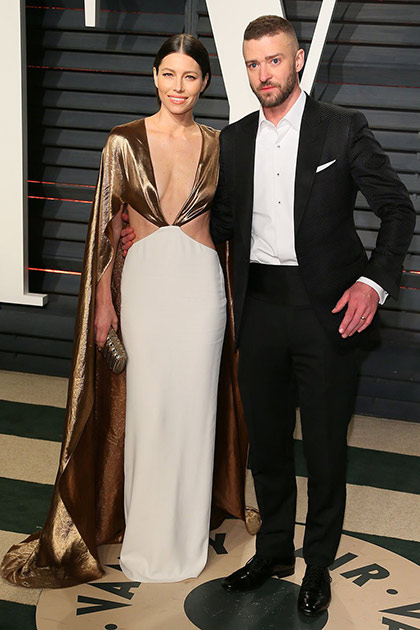 When Justin and Jessica got married in 2012, one of Justin's friends made a "joke" video featuring Justin's "friends" who couldn't make it to the wedding, held in Italy. It might have been funny, had the "friends" not been homeless people who obviously could not afford a trip to Europe. Justin later apologized and said that he had no knowledge of the video's creation.
20. Troian Bellisario and Patrick J. Adams's Broken-Down Bus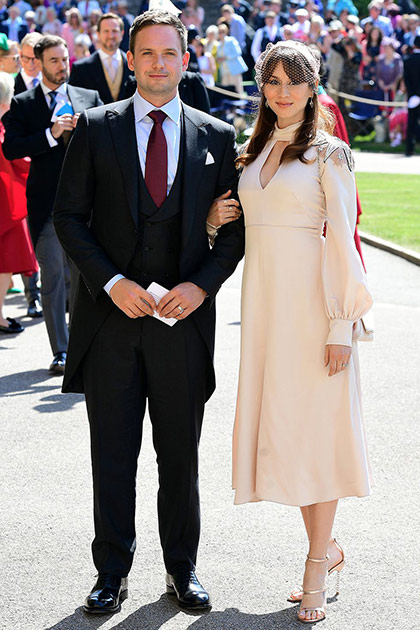 Part of Troian and Patrick's 2016 wedding involved a bohemian-chic school bus that carried guests to the venue, but at one point it broke down and the guests had to push. Did A have something to do with this?
21. The LeAnn Rimes and Eddie Cibrian Saga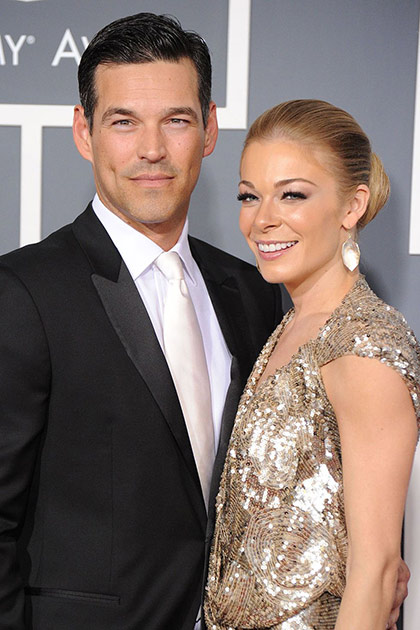 If you had a subscription to any tabloid in the late aughts, then you know all about this one. LeAnn and Eddie, married to Dean Sheremet and Brandi Glanville respectively, had an affair while shooting the TV movie Northern Lights, and eventually got married in 2011. The whole thing was a scandal, and only recently did the animosity between LeAnn and Brandi finally end.
22. Mario Lopez and Ali Landry's Annulment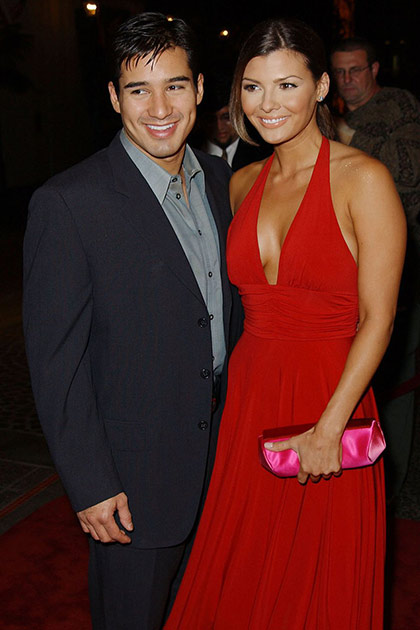 Mario and Ali got married in 2004, but had the marriage annulled two weeks later. In 2011, Mario admitted that he "messed around" with another woman at his bachelor party, days before the wedding.
23. Freddie Prinze Jr. and Sarah Michelle Gellar's Hurricane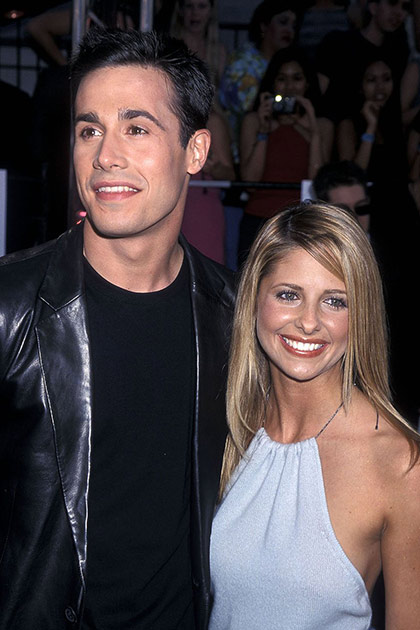 Your favorite teen heartthrob couple got married in 2002, but it wasn't all sunshine and rainbows. Hurricane Herman decided to crash the wedding, forcing them to move the ceremony indoors, and the day after the wedding, there was an earthquake. If they can make it through all that, they can make it through anything.
24. Madonna and Sean Penn's Paparazzi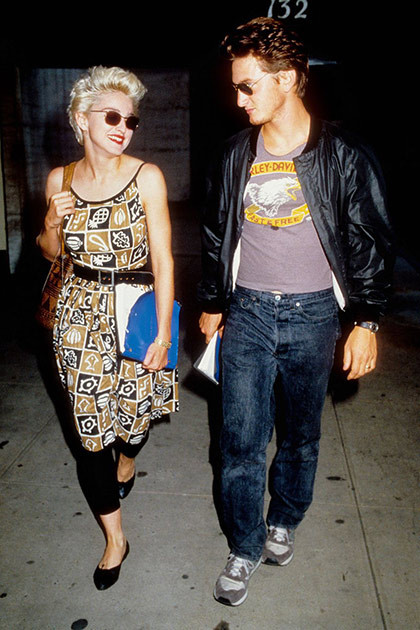 Paparazzi at Madonna's 1985 wedding to Sean Penn were so relentless that the couple wrote "FUCK OFF" in the sand. When that failed to stop the helicopters from hovering over the ceremony, Sean reportedly shot at them.
25. Cardi B and Offset's Secret Nuptials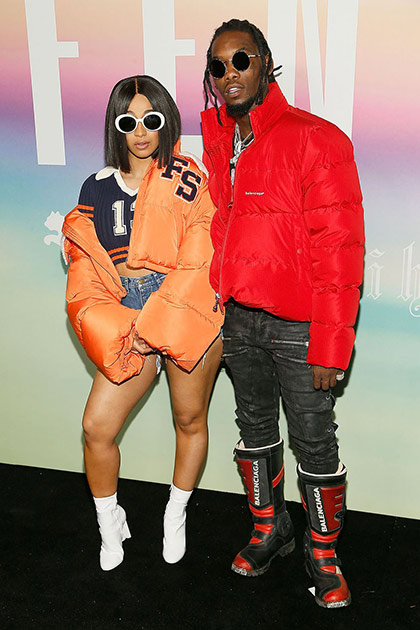 Cardi B and Offset have supposedly been "engaged" since September, but in June, TMZ reported that they've actually been married since then. Cardi then confirmed the report via Instagram; the couple are expecting their first child in July.
26. Audrina Patridge's Stuck Veil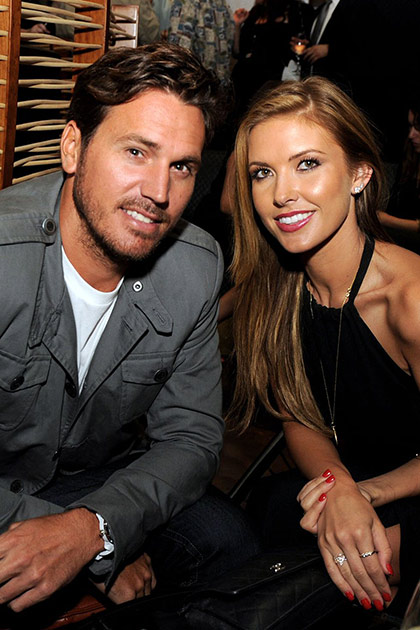 At Audrina's 2016 wedding to Corey Bohan, her veil got stuck on the poles lining the aisle and threatened to ruin her whole wedding 'do. It ended up coming all the way off, and her friends later helped her pin it back on.
27. Nicky Hilton's Roadkill Train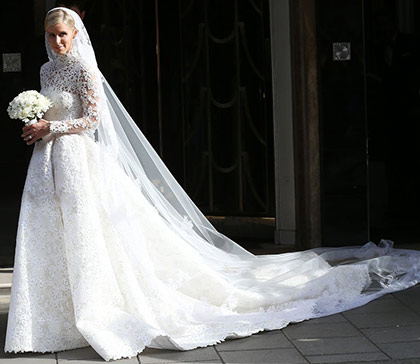 At her 2015 wedding to James Rothschild, Nicky Hilton accidentally got the lengthy train of her $65,000 (P3.4 million) gown stuck under the wheels of a Bentley. Super relatable, right?
28. Shania Twain's Husband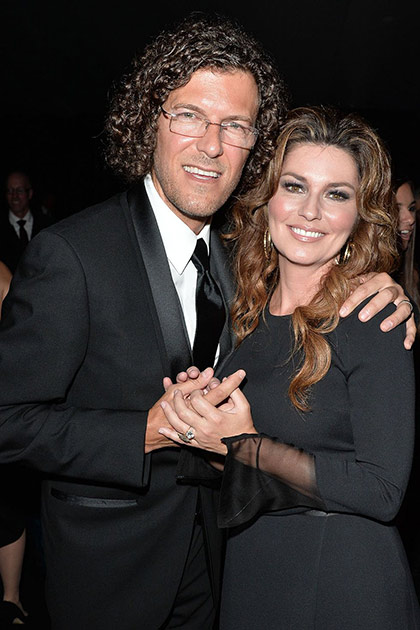 SwapAfter Shania's ex-husband Mutt Lange left her for her best friend, Shania got the ultimate revenge—she married the best friend's husband. Now that is a power move.
29. Kristin Cavallari's Face Bite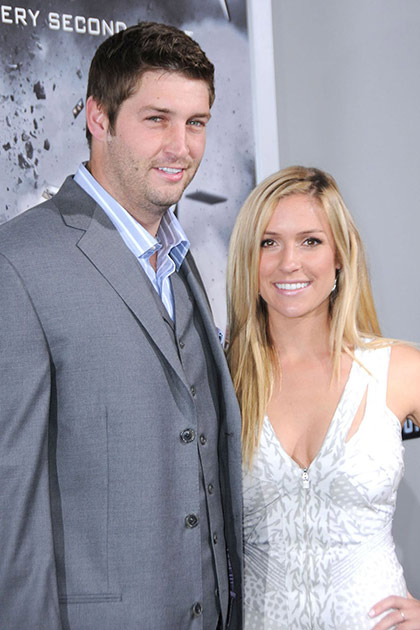 On the day of her 2013 wedding to Jay Cutler, Kristin was bitten on the face by the couple's dog. Her intrepid makeup artist saved the day, though, and glued her cuts closed.
30. Courtney Stodden and Doug Hutchison: All of It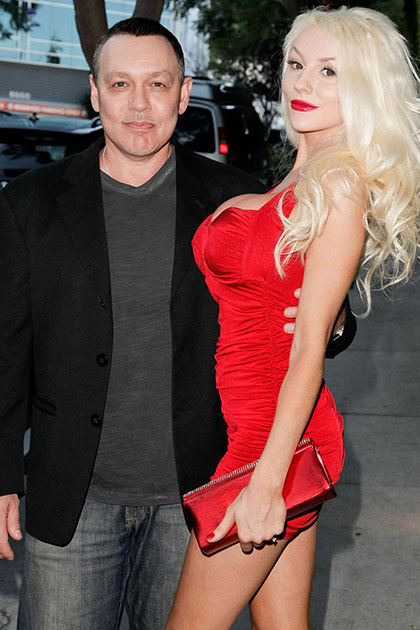 If you don't know who either of these people are, congratulations. But if you do, well, then you know the whole thing was a mess. Back in 2011, 51-year-old Doug married 16-year-old Courtney, whose parents approved of the match. Their relationship was off and on for the next several years, but in 2018, Courtney filed for divorce.
***
This article originally appeared on Cosmopolitan.com. Minor edits have been made by the Cosmo.ph editors.