The most wonderful time of the year—Halloween—also means dress up for many of your favorite stars in Hollywood and beyond. Enter: celebrities as Disney princesses, villains, and the supporting characters you love to well, support. Here are some of the most magical recreations in years past.
Paris Hilton (Minnie Mouse)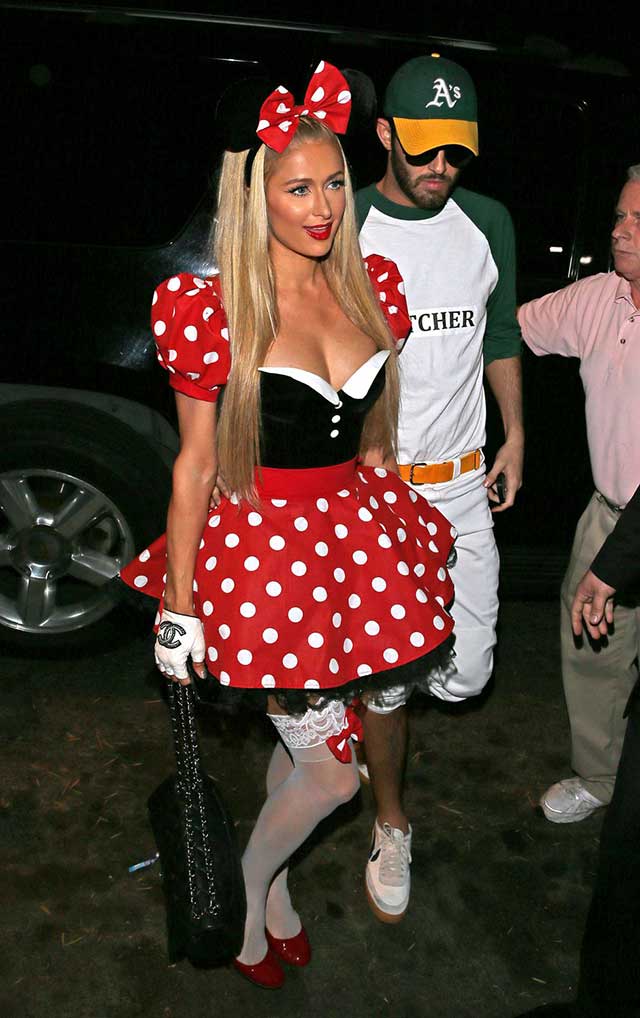 Paris gave an update to Minnie Mouse's go-to outfit in 2014 when she paired her costume with Chanel gloves (yup) and a revealing corset-like top.
Kim Kardashian (Princess Jasmine)
For Halloween 2016, Kim recycled her Princess Jasmine costume—from 2009!—and made sure her mini-me, North West, had a Jasmine costume of her own. This photo, courtesy of #proudmama and #proudgrandma Kris Jenner, was honestly the best part about Halloween that year.
Niall Horan (Prince Charming)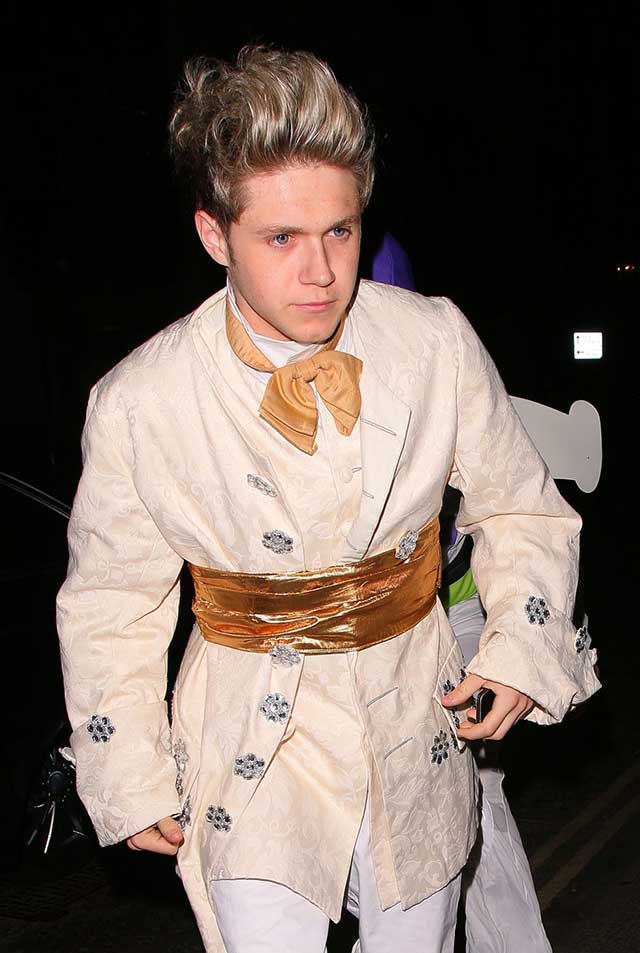 Technically Niall stepped out as Prince Charming from Cinderella in March 2014 (the birthday party he was attending in London was Disney themed), but we appreciate his effort all year round.
Neil Patrick Harris, David Burtka, Harper, and Gideon (characters from Peter Pan)
NPH and his adorable family celebrate Halloween every year with the most over-the-top, most incredible costumes. Of the Disney variety, the foursome dressed up as characters from Peter Pan in 2011. (Note NPH's hook.)
Neil Patrick Harris, David Burtka, Harper, and Gideon (Alice in Wonderland characters)
With daughter Harper Grace as Alice leading the way, the fab four let their imaginations run wild in 2013 when they celebrated Halloween with characters from Alice in Wonderland. The White Rabbit has never looked cuter!
Busy Philipps (Tinker Bell)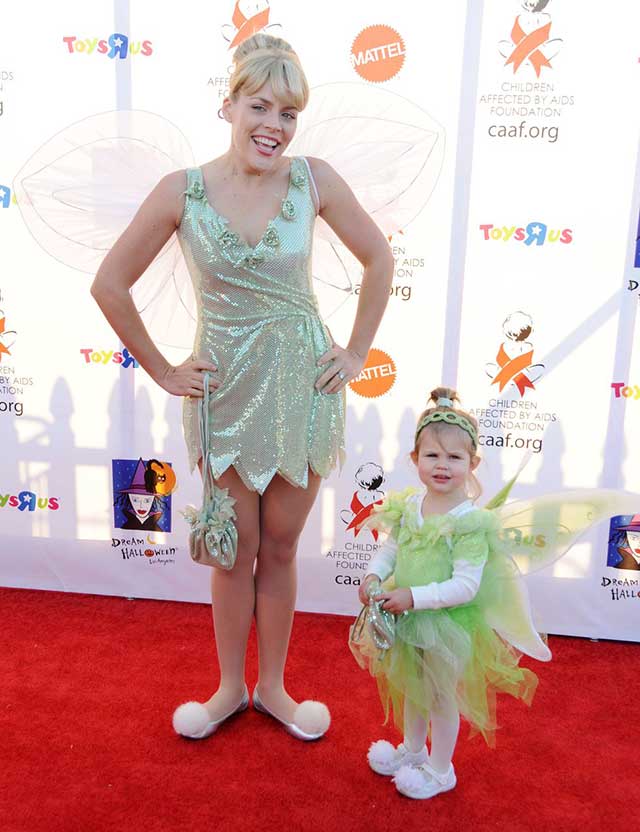 In 2010, Busy and her daughter Birdie (who was 2 at the time) gathered their fairy dust to channel their inner Tinker Bell, complete with wings and matching sparkly bags (for all that fairy dust).
Cole Sprouse (Milo Thatch)
Just before getting into Jughead's clothes for Riverdale, Cole let his hair down to become Milo Thatch from Atlantis: The Lost Empire for Halloween 2015. There are more glorious photos on his Twitter, including one of Cole in a tank (as Milo).
Mindy Kaling (Captain Hook)
Mindy celebrated Halloween 2013 as a rather lavish (and more stylish, TBH) version of Captain Hook. There is nothing scary about this look, unless her resemblance to a founding father makes you whimper.
Kim Kardashian (Minnie Mouse)
Any Kim Kardashian fan can tell you that October is the best month for two reasons: (1) Halloween, and (2) Kim's birthday is Oct. 21. For her fourth birthday celebrations in 1984, Kim was Minnie Mouse, complete with red cheeks and button nose. Adorable!
Kim Kardashian (Snow White)
And because one Kim K. Disney-themed #TBT isn't enough, here's another one of her as Snow White, featuring special appearances by Kourtney Kardashian (who was a princess) and Kris Jenner (who was a momager-in-training).
Lauren Conrad (Minnie Mouse)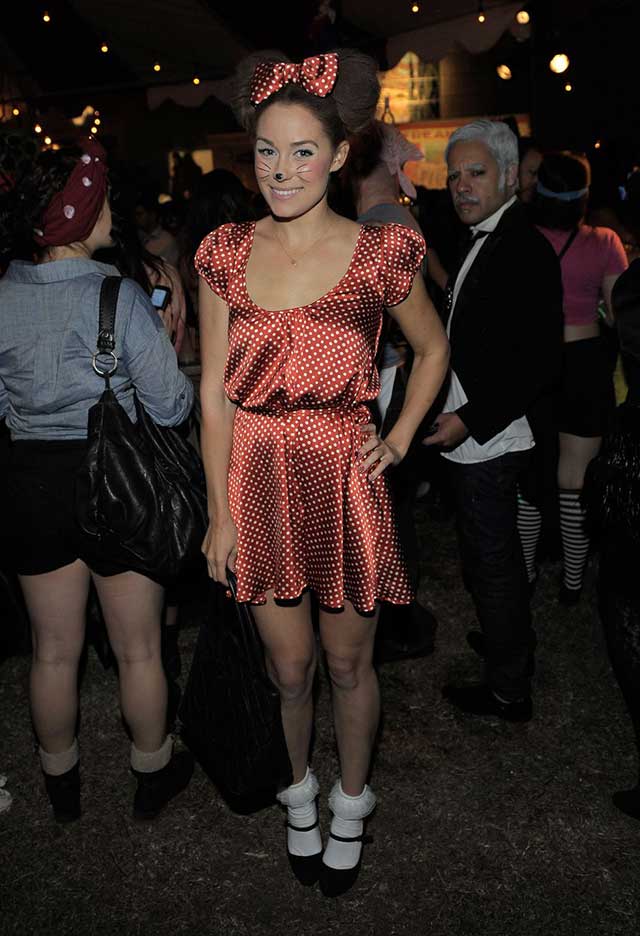 In 2011, LC went to a Maroon 5 and Bacardi-sponsored Halloween party in Hollywood dressed up as Minnie Mouse. Some four years later, she would create a Minnie Mouse-inspired collection for Kohl's.
Colton Haynes (Ursula)
Halloween royalty Colton Haynes, whose past costumes have included Marge Simpson, Miss Piggy, and Princess Fiona from Shrek, stepped out in this incredible Ursula ensemble in 2015.
Iggy Azalea (Cruella de Vil)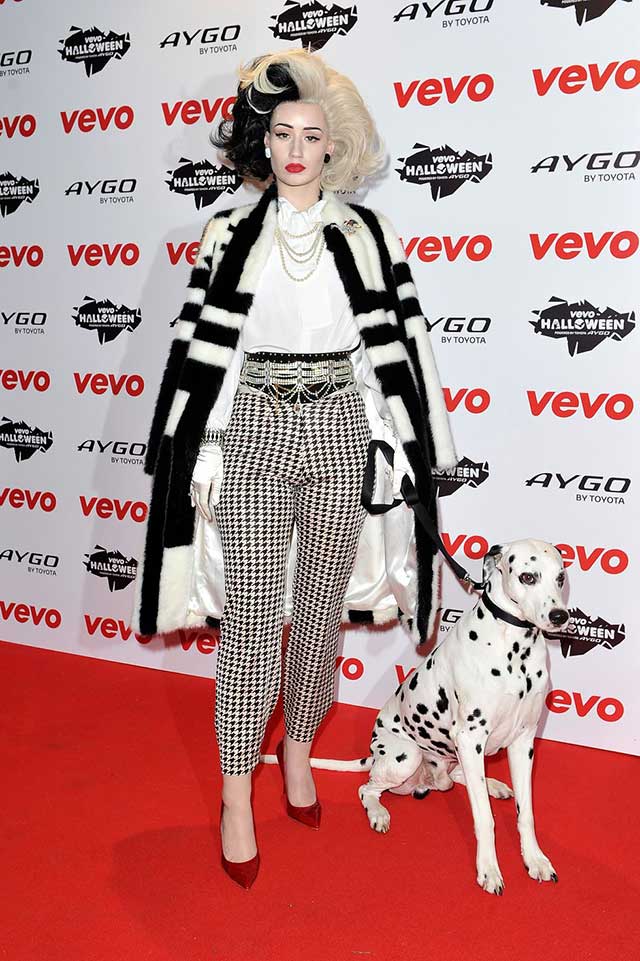 Thank goodness no actual dog fur was used for Iggy's Cruella coat. And thank goodness for this real-life Dalmatian for bringing the cute factor all the way up.
Allison Williams (Belle)
The Girls star spent part of Halloween in 2015 waiting for the subway in this spot-on Belle outfit from Beauty and the Beast.
Robin Roberts (Elsa)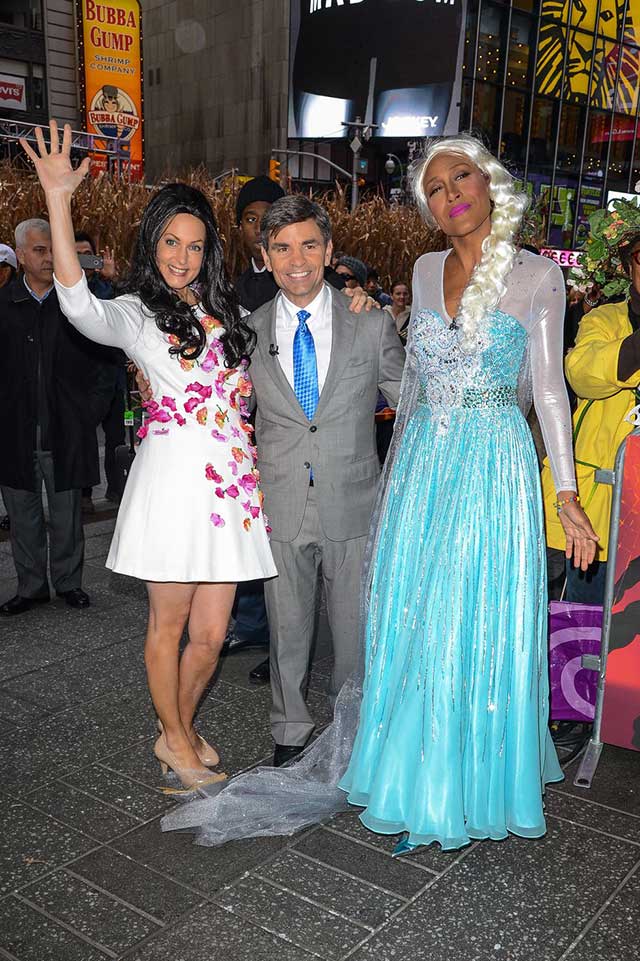 Frozen came out in November 2013, which meant all the icy costumes weren't on display until the following Halloween. Bless Good Morning America's Robin Roberts for this chic Elsa costume, complete with her giant braid.
Jessica Alba and family (characters from The Incredibles)
Jessica Alba, Cash Warren, and daughter Honor did a group costume for Halloween and yes, those are Cash's real abs. (JK they're not, but we're pretty sure his abs are fine!)
Jessica Alba (Evil Queen)
Halloween work parties are the best—especially when you can get everyone to dress up. Here's Jessica as the Evil Queen from Snow White, but if anything, she looks more regal than evil.
Nicole Richie (Cruella de Vil)
Nicole's Cruella costume was made all the better by these cuties: daughter Harlow and son Sparrow, who are spitting images of Nicole and hubby Joel Madden.
Snooki and JWoww (Tweedledum and Tweedledee)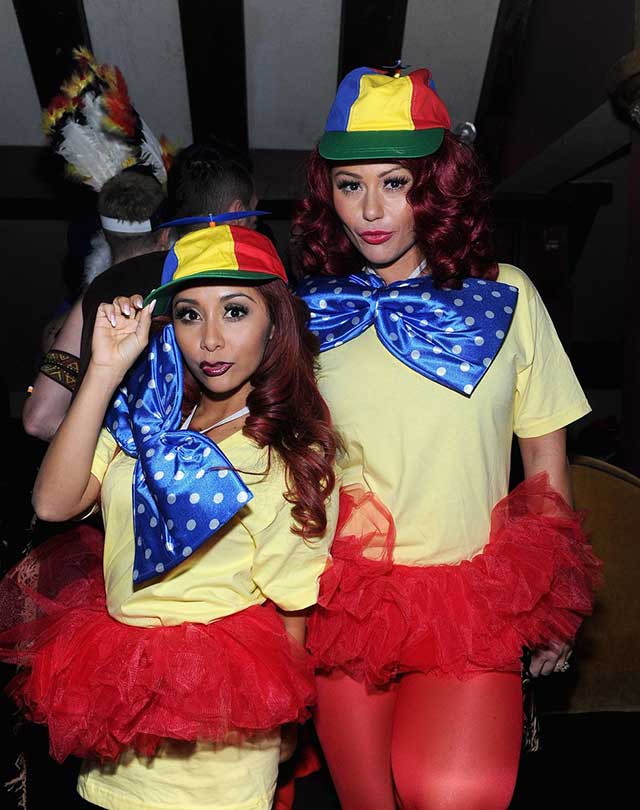 In 2013, the Jersey Shore BFFs matched for Halloween, stepping out in Tweedledum and Tweedledee costumes from Alice in Wonderland.
Snooki and JWoww (The White Queen and Queen of Hearts)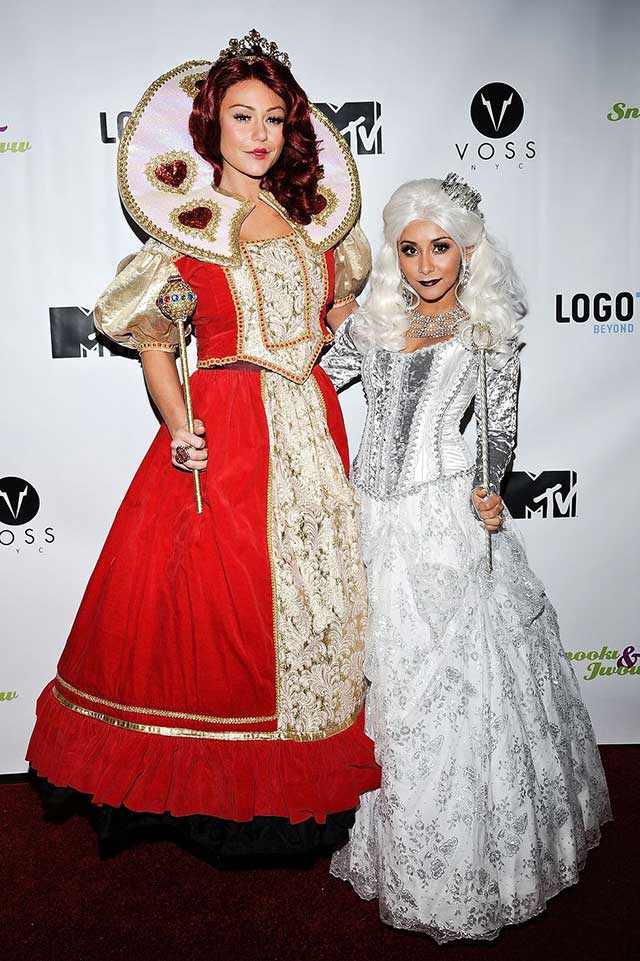 Because one costume is boring, Snooki and JWoww had a second Halloween outfit that same night: The White Queen and Queen of Hearts from the Alice in Wonderland universe. (Note JWoww's neat lip design!)
Alessandra Ambrosio (Queen of Hearts)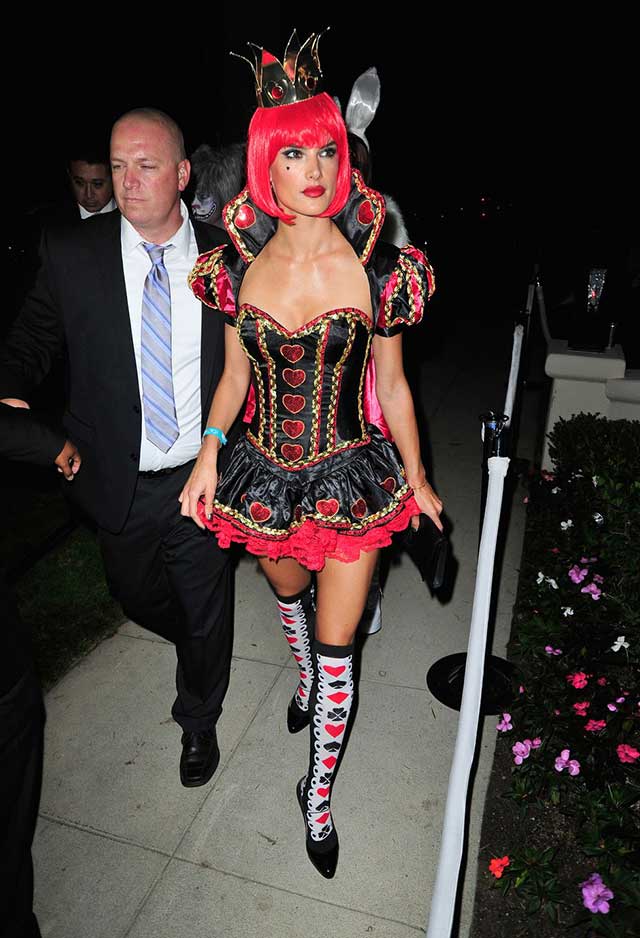 The former Victoria's Secret Angel went all out for Halloween 2013 when she stepped out in this Queen of Hearts-inspired costume, complete with knee-high socks with the four suits and a crown.
Channing Tatum (Winnie the Pooh)
Channing was in full dad mode for daughter Everly's Halloween carnival in 2015. No word on how many pots of honey he scored that day...
Peta Murgatroyd (Cinderella)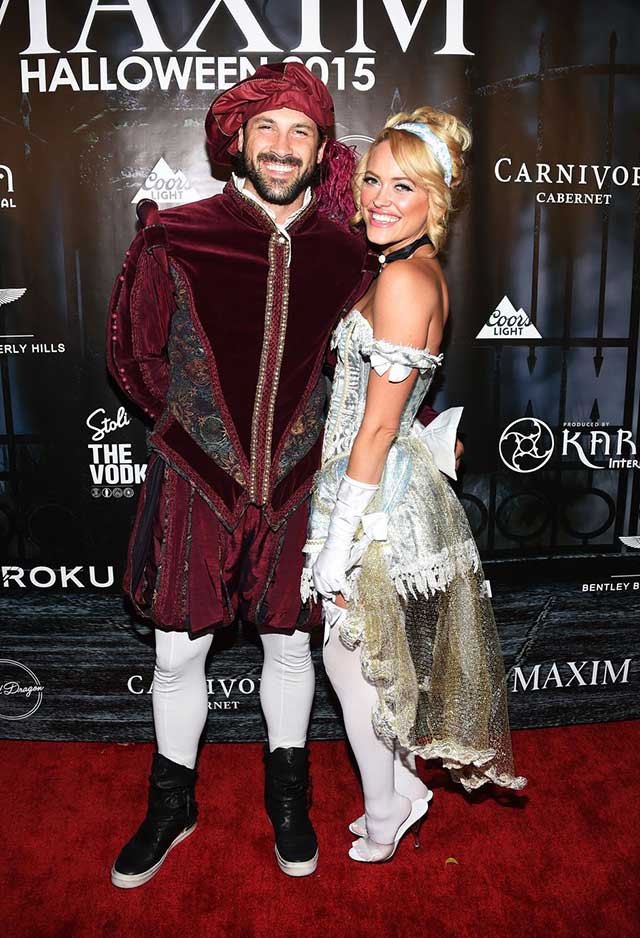 Peta and longtime love Maksim Chmerkovskiy spent Halloween 2015 in their fairytale best. Imagine the dance sequences Peta pulled off in this cute, toned down Cinderella outfit!
This article originally appeared on Cosmopolitan.com. Minor edits have been made by the Cosmo.ph editors.
Recommended Videos