Chances are, you know someone with endometriosis. And if not, you've definitely heard a celebrity talking about it. It's a painful condition where tissue similar to the lining of the womb starts to grow in other places, such as the ovaries and fallopian tubes. It affects as many as one in 10 women in the UK, and yet sufferers regularly have to fight for their symptoms to be taken seriously by medical professionals.
Often, it causes debilitating period pain and in some rare cases, it can affect fertility. Common symptoms like bloating or heavy periods and pain during sex can get confused with irritable bowel syndrome or pelvic inflammatory disease, meaning that, shockingly, it can take up to eight years to receive a diagnosis.
It's notoriously misunderstood, so we're always pleased to see a celebrity amplifying the conversation around endometriosis. Like many women, celebrities such as Daisy Ridley, Amy Schumer, and Emma Roberts have been made to feel like they're overreacting to painful cramps or irregular periods. They, too, have been misdiagnosed or ignored before receiving a formal diagnosis.
Perhaps the most vocal of them all, is Girls creator Lena Dunham who underwent a total hysterectomy in 2017 and continued to share the fallout for her mind, body, and relationships. With any luck, speaking out will help to develop a cure and investigate the cause.
Here are some celebrities who have publicly spoken about living with endometriosis.
1. Halsey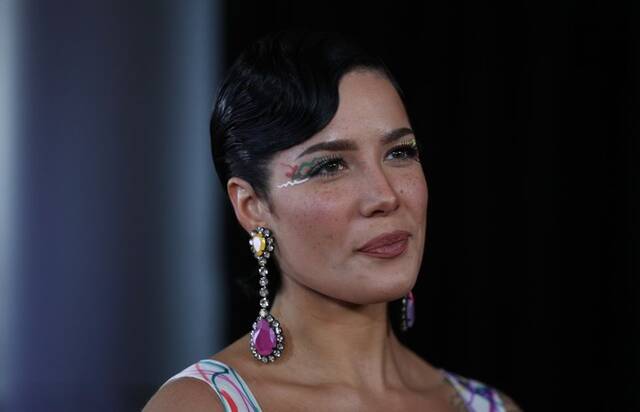 ADVERTISMENT - CONTINUE READING BELOW ↓
Singer Halsey says she spent "years" suffering with the condition before her diagnosis in 2016. She recalls being in so much pain that she would "vomit or faint," often finding herself doubled up with cramps backstage at shows.
However, she told fans in a tweet that her diagnosis felt like a "bittersweet" moment because even though it was "terrifying" to find out, she felt like doctors were finally listening.
Halsey—now a mom of one—said in the post: "Emotional moment; but if any of you suffer from endometriosis please know you aren't alone. I know how excruciatingly painful it can be and how discouraging the disease can be.
"To feel like it's going to limit you because of how debilitating it is. To miss school and work, or even worse to GO and suffer through it anyway feeling like a prisoner in your own body. To maybe be worried about 'never having kids' or dealing with crazy treatment suggestions."
2. Molly-Mae Hugh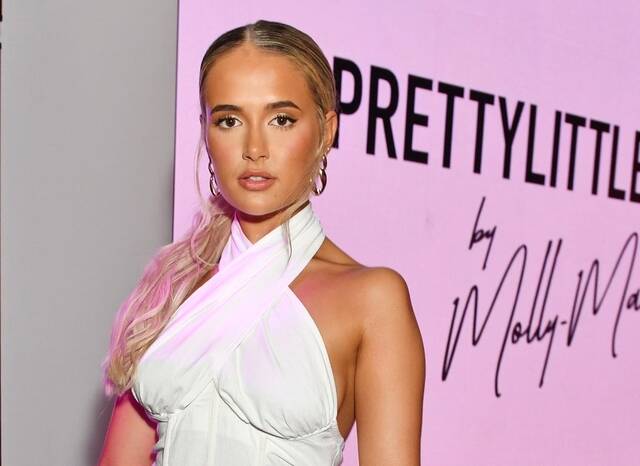 Former Love Island contestant Molly-Mae found out she had endometriosis in summer 2021 after insisting that something wasn't right with her body.
She told fans in a YouTube vlog: "[My period pains are] to the point [where] I literally can't stand up, I'm screaming in pain, no painkiller will make me feel any better, I have to take days and days off work. I feel like I've been in a car crash after I've been on my period, it's not normal."
Molly-Mae had endometriosis surgery this year and even though she was pleased to put an end to the turmoil, she said recovery was worse than expected.
In a follow-up video post-surgery, Molly revealed: "The operation was way, way harder to go through than I thought. My recovery time was quite a bit longer than I had planned, and I was just a bit of a mess after that surgery."
She's also opened up about learning to love her body with its surgery scars.
3. Lena Dunham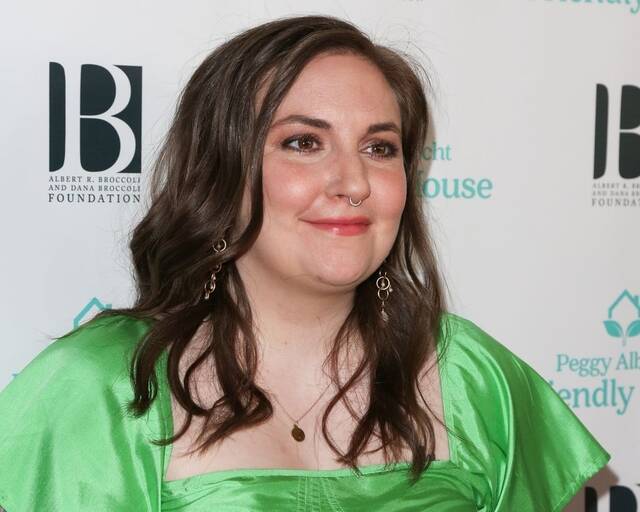 ADVERTISMENT - CONTINUE READING BELOW ↓
Girls creator Lena Dunham has been open about her experience with the condition, revealing in 2017 that she was finally free of endometriosis after five surgeries.
Speaking to Cosmopolitan UK as part of her March 2020 cover interview, Lena said: "Having endometriosis has had a really interesting effect on my relationship with my body. Pain does not inherently make you feel sexy; pain doesn't make you feel beautiful, but in another way, it's forced me to really take ownership of my body and express my needs."
Lena has undergone a total hysterectomy as a result of complications from endometriosis. It was a difficult outcome to accept because she "never had any doubt that I wanted to be a mother". But after riding the waves of this loss, Lena told us that she's now arrived at a place of acceptance—and even positivity.
4. Daisy Ridley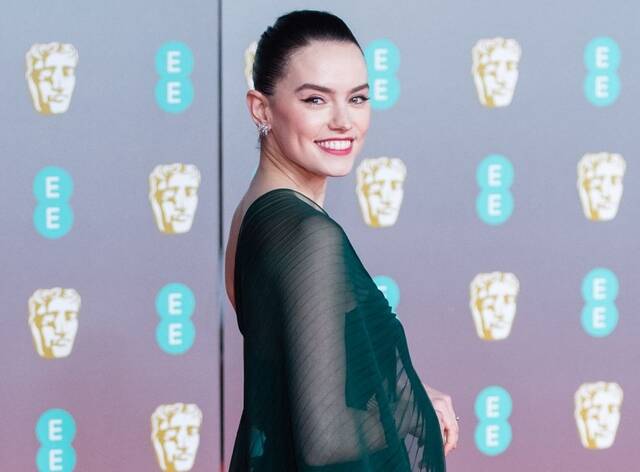 Star Wars actress Daisy Ridley previously said that treating her endometriosis left her body in "a bit of a mess." Writing about the effect it's had on her life in a since-deleted Instagram post a few years back, Daisy said: "eight years [after being diagnosed], pain was back (more mild this time!) and my skin was THE WORST. I've tried everything: products, antibiotics, more products, more antibiotics) and all that did was left my body in a bit of a mess." 
She went on to say that she also has PCOS (polycystic ovary syndrome) and advised fans to trust their bodies when it came to getting the proper help.
Daisy wrote: "To any of you who are suffering with anything, go to a doctor; pay for a specialist; get your hormones tested, get allergy testing; keep on top of how your body is feeling and don't worry about sounding like a hypochondriac. From your head to the tips of your toes we only have one body, let us all make sure ours is working in tip-top condition, and take help if it's needed."
5. Emma Bunton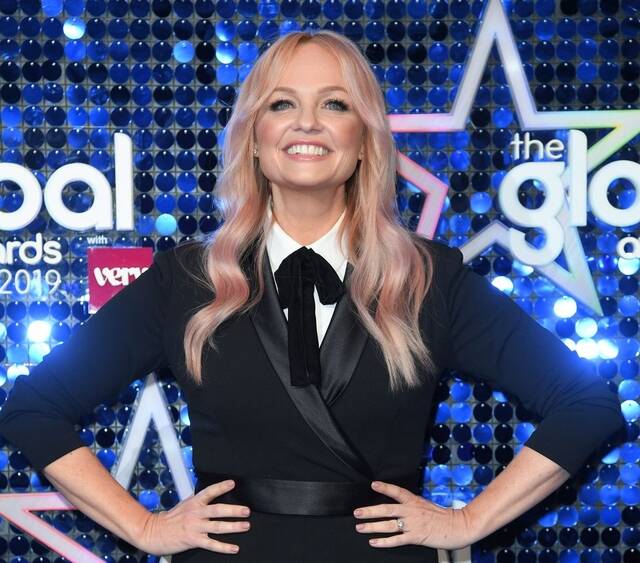 ADVERTISMENT - CONTINUE READING BELOW ↓
At the age of 25, when Spice Girl Emma Bunton was diagnosed with endometriosis, she was told she had a 50:50 chance of becoming a mum.
"That nearly broke me," she told Stella magazine in 2019. "I knew I had the right partner; I knew I wanted to be a mum." 
Emma now has two children, 14-year-old Beau and 10-year-old Tate, with husband Jade Jones and even said she was "broody" for a third in an interview with YOU magazine earlier this year.
6. Emma Roberts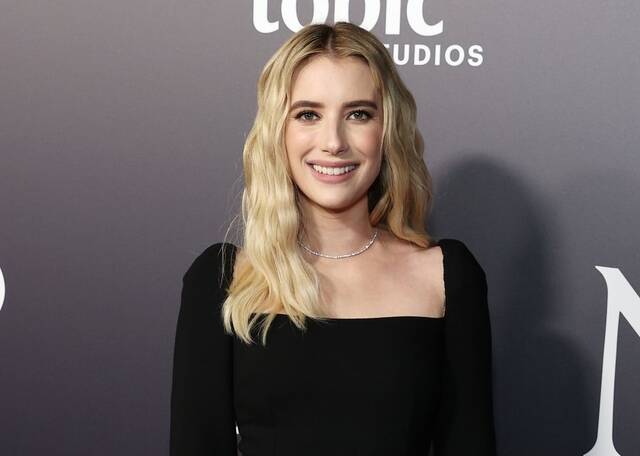 For Emma Roberts, it was the decision to switch doctors in her late 20s that led to her endometriosis diagnosis. Despite suffering from debilitating pain since her teens, the actress didn't feel like her concerns were being taken seriously.
In an interview with Cosmopolitan US last November, she said: "I always had debilitating cramps and periods, so bad that I would miss school and, later, have to cancel meetings. I mentioned this to my doctor, who didn't look into it and sent me on my way because maybe I was being dramatic? In my late 20s, I just had a feeling I needed to switch to a female doctor. It was the best decision. She ran tests, sent me to a specialist.
"Finally, there was validation that I wasn't being dramatic."
Her best discovery, she says, was realizing that she wasn't alone and that there were many more women she could talk to. She continued: "I started opening up to other women, and all of a sudden, there was a new world of conversation about endometriosis, infertility, miscarriages, fear of having kids. I was so grateful to find out I was not alone in this. I hadn't done anything 'wrong' after all."
7. Chrissy Teigen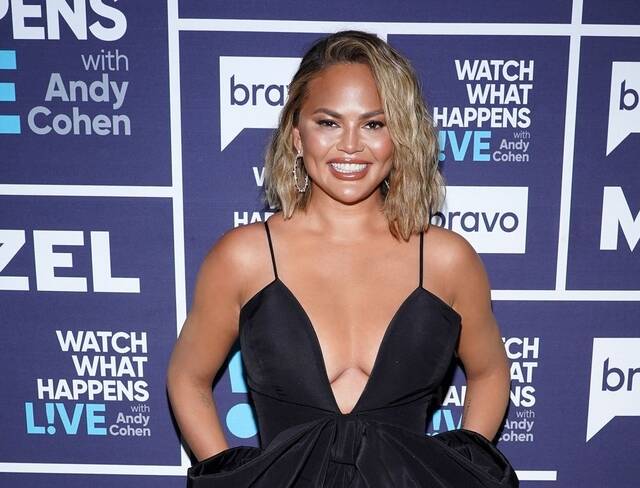 Though she hasn't spoken extensively about living with endometriosis, Chrissy told her Twitter followers that she was recovering from surgery to get rid of endometriosis tissue. And even though the procedure was painful, it had been "better than the contractions and the pain of endo."
ADVERTISMENT - CONTINUE READING BELOW ↓
"Usually I'm really good after [surgery]," she said. "This one's a toughie. My whole belly got numbed. It's gonna be numb for like, a couple of days."
8. Julianne Hough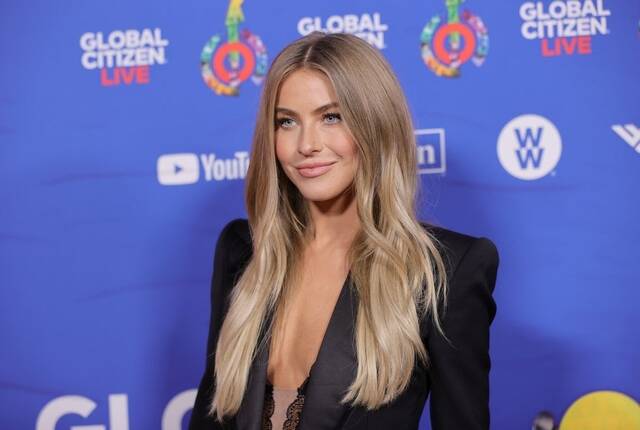 At the age of 20, actress Julianne Hough was rushed to the hospital to have surgery to remove endometrial tissue that had been found outside her uterus. Going public about her painful endometriosis journey in a 2008 interview with People, Julianne revealed that scar tissue, which had spread to her bladder and fallopian tubes was lasered off in a two-hour surgery that also removed her appendix.
She told Glamour recently: "Being educated and understanding what I have makes me feel powerful. Not understanding it, ignoring it, and saying I was fine put me in a weaker position."
9. Sarah Hyland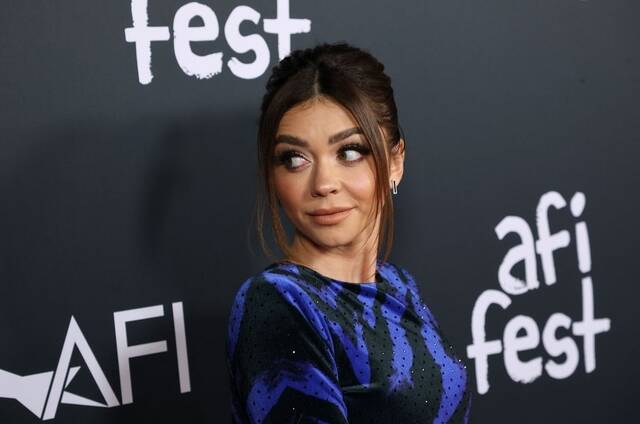 Modern Family actress Sarah Hyland has said having endometriosis can make it hard to be on set because she's often curled up in pain.
In 2018, Sarah had laparoscopic surgery for her endometriosis but still suffered from the symptoms shortly afterward.

She revealed to Self: "[This week] I've had a flare-up with my endo. It has been hard to stand up straight, let alone work. But the fetal position helps a lot." 
10. Amy Schumer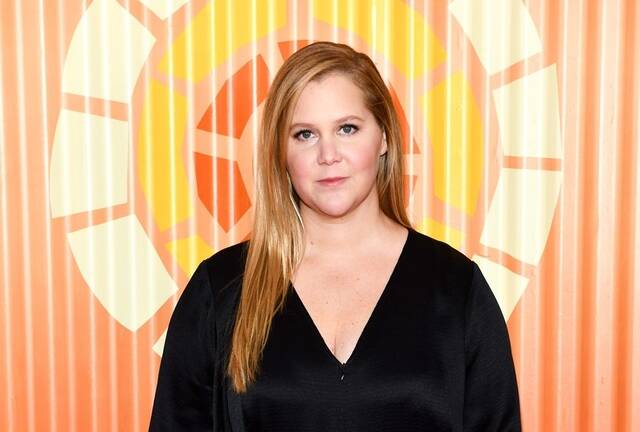 ADVERTISMENT - CONTINUE READING BELOW ↓
Amy Schumer is active in raising awareness of endometriosis, as well as calling out the lack of funding for research.
The mom-of-one has undergone "life-changing" surgery to have her uterus and appendix removed. She revealed that doctors had found and removed 30 spots of endometriosis in total.
"I'm really hopeful and I'm glad that I did it," she told her Instagram followers. "I think it's going to change my life." 
She added: "I'm going to try to share this story at some point to raise awareness because so many people don't even know the word endometriosis and it's like one in 10 women has it.
"It's really painful and debilitating and you don't have to live with it." 
***
This article originally appeared on Cosmopolitan.com/uk. Minor edits have been made by the Cosmo.ph editors.