Scarlett Kramer, the 10-year-old daughter of Chesca and Doug Kramer, is definitely wise beyond her years. On Instagram, her mom shared a random conversation they recently had, and it's such a ~*heartwarming*~ moment.
"While Scarlett and I were enjoying our afternoon swim, she became serious," Chesca began her post.
"S: Mommy, I have something to tell you that I have never told you before. Mommy, I don't want you to have your tummy fixed. I like it that way."
"M: Thank you, Scarlett! Even if my tummy is kulubot na?"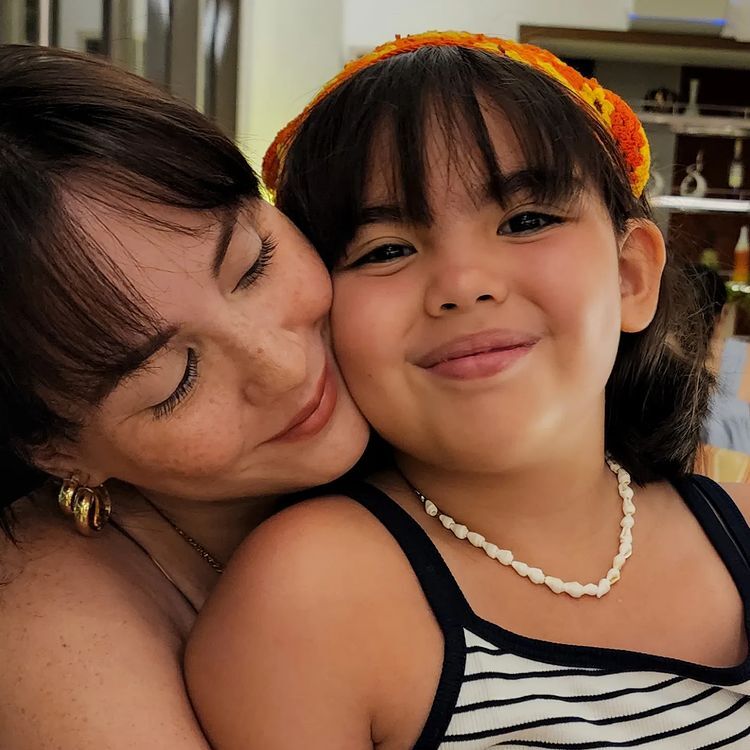 ADVERTISMENT - CONTINUE READING BELOW ↓
"S: Yes, mommy! It looks beautiful! Don't have your tummy fixed because it's a reminder we came from you."
Touched by her daughter's words, she couldn't help but express her ~feels~ on social media. "Haaay Scarlett you always know what to say. Love that beautiful mind and heart of yours. You always see beyond everything. I love you so much my @scarlettkramer."
In May last year, her dad Doug Kramer posted a video of her speaking Ilocano, with the multilingual kid even pretending to be a mom scolding her malikot child (played by her baby brother Gavin Kramer), "Gunggunam! Nag tangkun gamin ulum!" ("Serves you right! You're so hard-headed!"). LOL, these kids!
In a separate interview, Chesca and Doug talked about imparting values to their three kids by being role models. "You know, that starts with us parents, because we can say all of that, but if we don't do it, then they'll probably think we're just trying to exasperate them."
ADVERTISMENT - CONTINUE READING BELOW ↓
Recommended Videos
Don't ever change, #TeamKramer!
MORE FROM COSMO:
Chesca Garcia Opens Up About Planning For Baby #4: 'For now, I'm gonna be setting it aside'
Chesca And Doug Kramer Share That Daughter Kendra Doesn't Get Her Validation From Social Media
EXPLORE COSMO