Actress, GirlTrends member, and race car driver Chie Filomeno recently got involved in a car accident while practicing at the Clark International Speedway in Pampanga. Her car flipped around four times, and she was in the air for "a good 10 seconds." 
Chie posted some clips on Instagram showing her damaged vehicle but assured fans that she emerged unscathed and that she would still be competing at the Vios Cup circuit race with other local stars this weekend.  
An Instagram user replied to one of her stories, saying "well typical girl driver? joke" and clearly implied that women can't drive as well as men. Really, in this day and age?!
Chie responded with an Instagram Story, where she posted a screenshot of the message and captioned it with, "Well good morning to you too, I bet you can't even drive a stick shift and race."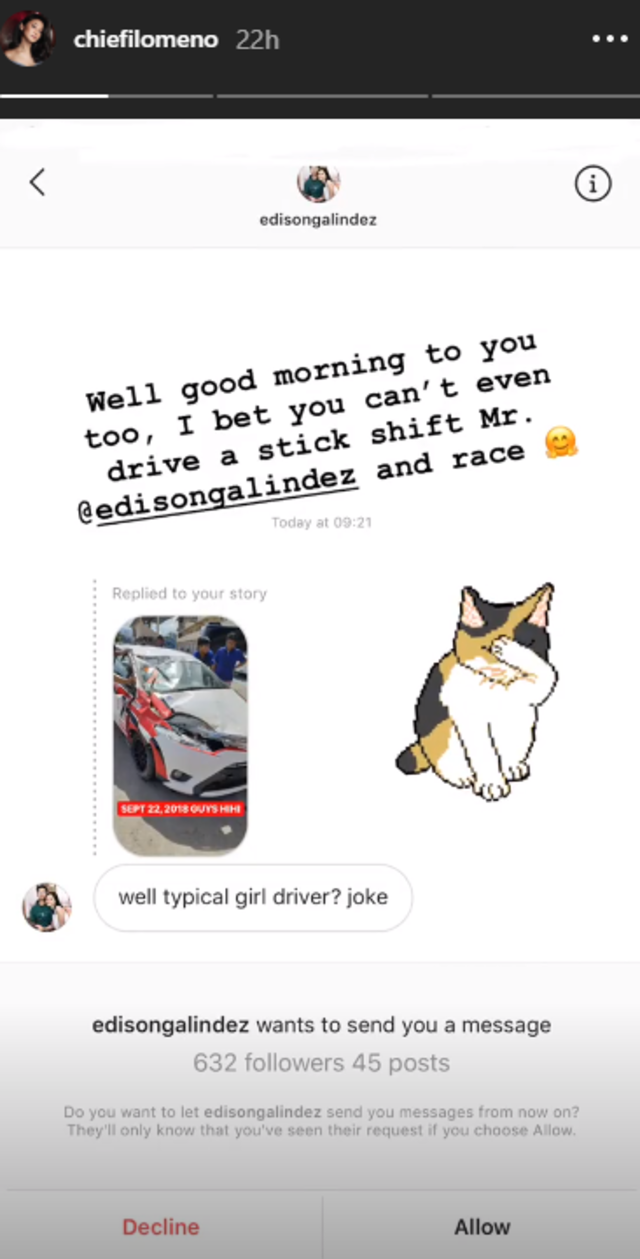 Chie won third place when she competed in her first-ever street race (wow!) in July. You go, girl! 
Follow Lily on Instagram. 
Recommended Videos