Okay, we're all for working your butt off in school and at work, but this is pushing it too far!

Photos of Chinese students studying with their heads chained or tied to the ceiling to keep themselves from falling asleep have been circulating on the Internet. The photos were grabbed from a Chinese social media site called Weibo.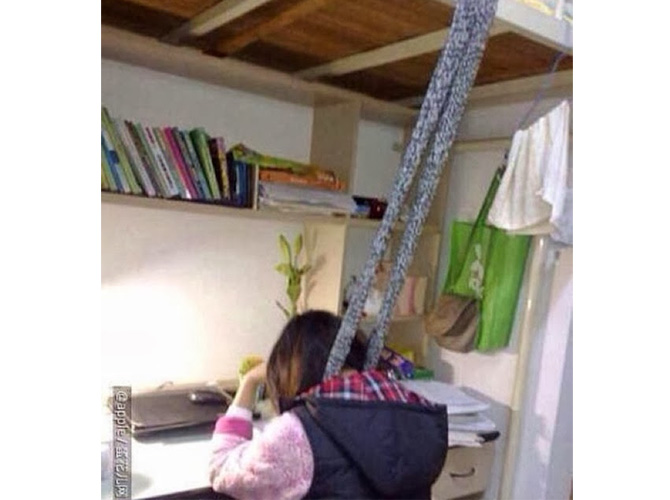 While some students opted for plastic clothespins, others tied scarves around their neck and attached the other end to the ceiling (DO NOT DO THIS! You can strangle yourself accidentally!).

So, what do you think of this trend? Sound off below!
Continue reading below ↓
Recommended Videos