It's that time of the year again. We've been on standby on our computer screens and mobile devices since this morning, awaiting the announcement of People's Sexiest Man Alive for 2014.
Jimmy Kimmel tweeted earlier that he will have the honor of announcing this year's *~cHoSen OnE~*:
I reveal @PeopleMag's #SexiestManAlive tonight on #Kimmel. Any guesses as to who it is?

— Jimmy Kimmel (@jimmykimmel) November 18, 2014
People also posted this teaser on their Instagram account which made us even more excited:
And finally, it has been revealed that Chris Hemsworth is the *~cHoSen OnE~*:
In an interview with the magazine, Chris says: "I think you've bought me a couple of weeks of bragging rights around the house. I can just say to [wife Elsa Pataky], 'Now remember, this is what the people think, so I don't need to do the dishes anymore, I don't need to change nappies. I'm above that. I've made it now.'"
Continue reading below ↓
Recommended Videos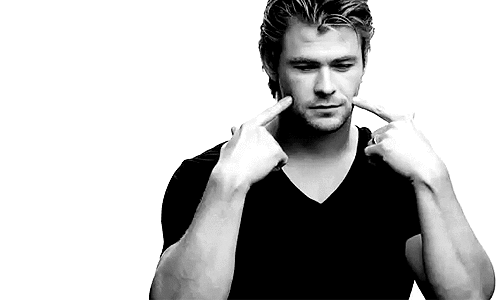 Chris is now part of the Sexiest Men Alive club that includes George Clooney, Brad Pitt, Adam Levine, and Ryan Renolds. Congratulations, Chris! ♥
Check out the other hunks on People's list of Sexiest Men Alive 2014 here!