1970s and 1980s: Chris Pratt and Anna Faris grew up just 20 minutes from each other in Washington state.
my amazing mom teaching me to swim-@MomCBS pic.twitter.com/LgEsJJO4SL

— Anna Faris (@AnnaKFaris) October 10, 2015
But they never actually met until they starred in a film together.
2007: Chris, 28, and 30-year-old Anna meet for the first time when they star in the comedy Take Me Home Tonight. Look—they get engaged in the trailer!
Chris says he knew she was "The One" immediately. But annoyingly she was married to actor Ben Indra at the time.
"I knew I wanted to marry her pretty soon [after I met her,]" he told PEOPLE. "It took a while for me to admit it, because it would be crazy to be like, 'I want to marry you' the first day I met her. But I could have!"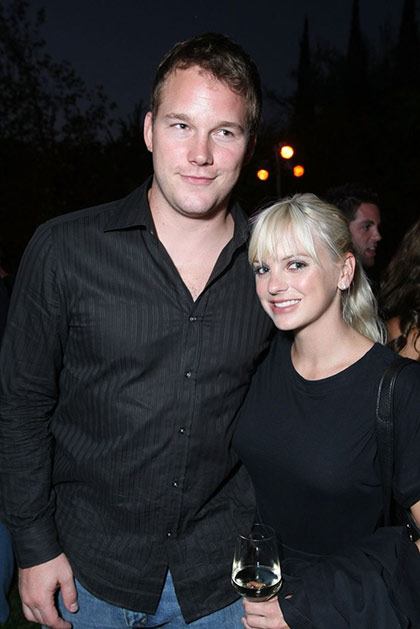 Continue reading below ↓
Recommended Videos
He added in an interview with Elle, "We were friends first, but she left her husband at the end of the movie, and we started dating when we were back in LA. So we were friends, and I was there for her. And we had just played love interests, so we had this tight bond spending so much time and spending nights in Phoenix, but we never crossed the line. But we were, I think, developing feelings for each other at the time, you know? The day that she told me she was leaving her husband, I knew that I was going to marry her."
Anna and Ben split at the end of 2007, and were officially divorced in 2008.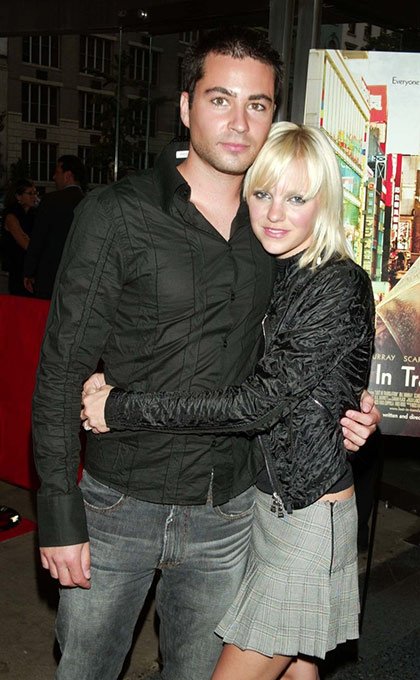 2008: Later on in 2008, the couple get engaged, and before they're even married, they start wearing wedding rings. Chris said, "I just kind of wanted one. She got one and I was like, 'I want one!'"
2009: Parks And Recreation's first episode airs, and everyone falls in love with Chris' character Andy.
July 9, 2009: The couple tie the knot in a beautiful ceremony in Bali.
May 2012: Chris and Anna announce that they are expecting their first child.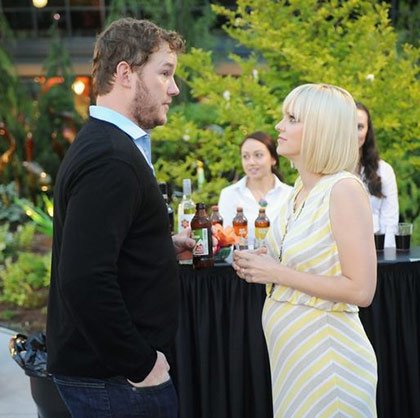 August 2012: They welcome their son Jack. He arrives nine weeks early, and weighs just 3 lbs. 12 oz. when he's born.
 2013: Chris is so busy working on Jurassic World and Guardians Of The Galaxy that he only sees Jack twice in six months. He says, "From his seventh month to his 13th month, I saw him twice. It's tough. Anna told me his first sentence was 'Dada's working.'" Pause. "I wonder how old he's going to be when his sentence is 'Dada needs to get a job.'"
2015: Anna opens up for the first time about rumors of Chris' infidelity. She says, "I had always kind of believed that part of the rumors of celebrity couples were sort of true because they had never been part of my life. I was like, 'Oh, maybe there's a kernel of truth to that.' It's been a little devastating because for us, it's like, 'What the heck?'
"This has been blindsiding to us. We have an incredible relationship. It has been weirdly stinging."
2016: Chris talks about the couple struggling with the jealousy they both feel when the other one films a sex scene.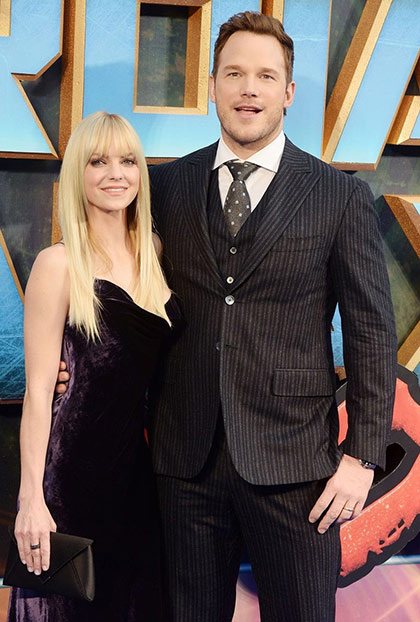 "We have an understanding of what we do for a living, and I think that if I was married to somebody who was, like a schoolteacher or a different job, maybe it'd be a little harder for them to comprehend what exactly goes down and the sacrifices you have to make."
The same year, Anna opens up again about how she is affected by rumors that Chris has cheated on her.
"It made me feel incredibly insecure," she told Isla Fisher on her own podcast, Anna Faris Is Unqualified. "Chris and I, we talk about this a lot. We grapple with a lot of the ideas of being a public couple."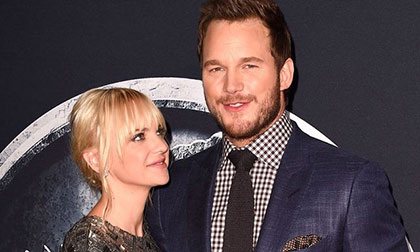 She says they were tested about a year ago when "there were some tabloid rumors about strain in our relationship."
She tried to ignore it, but said, "I just remember feeling so hurt in a way that bothered me, because I didn't want to think of myself as somebody who could be affected by tabloid shit."
When Isla asks her what hurt the most and made her feel the most vulnerable, Anna explains that "it was a combination of things.
"I take pride in how great my relationship is with Chris, but having said that, of course, in this crazy world where he's off doing movies and I'm in LA. raising our child, of course I'm going to feel vulnerable, like any normal human would."
January 19, 2017: Chris stars alongside Anna in her show Mom.
Let the countdown begin!!! I am appearing in @MomCBS with my real life wife @AnnaKFaris this Thursday the 19th!!! pic.twitter.com/peEidwM4zq

— chris pratt (@prattprattpratt) January 17, 2017
May 4, 2017: Chris posts a Mother's Day tribute to Anna on his Instagram page. This is his last post featuring Anna before they announce their split.
June 23, 2017: Anna posts a photo of Chris and Jack, and captions it: "My main men." This is Anna's last post on social media about Chris before their separation is announced.
My main men!! pic.twitter.com/6W7EtvEKwg

— Anna Faris (@AnnaKFaris) June 23, 2017
August 7, 2017: Chris and Anna announce their separation. They both post statements on their social media.
Follow Anna on Twitter.

***
This article originally appeared on Cosmopolitan.com/uk. Minor edits have been made by the Cosmo.ph editors.