Netflix's latest true crime offering is a pretty harrowing watch. American Murder: The Family Next Door tells the awful story of 35-year-old Chris Watts, who killed his family following an affair with another woman.
DON'T MISS: 
The 80-minute-long documentary recaps the 2018 murder of 34-year-old Shannan and the couple's two young daughters; Bella, four, and Celeste, three. Shannan was also pregnant at the time of her death with a little boy.
American Murder details how, when Shanann and her daughters' disappearance from their Colorado home was reported to police by friend Nickole Atkinson, Chris initially said he had no idea where his family was. The killer said he believed his wife had left him, and went on to publicly appeal for them to come home in the ensuing days.
But, of course, he was lying—and it all eventually came out, when Chris confessed in police custody after failing a polygraph test. But looking back at the footage of the murderer's original media appeals for his 'missing' family, TV doctor Dr. Phil (who has a post-doctoral fellowship in forensic psychology) says his body language was giving away his guilt incredibly clearly.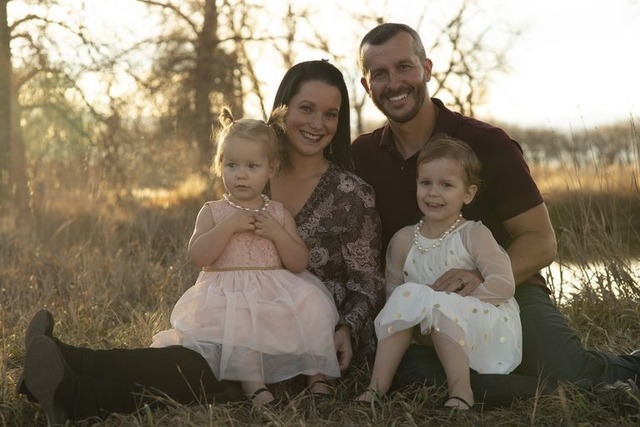 Speaking on an episode of his TV show, Dr. Phil, the expert told the audience, "He started making really dumb mistakes really early [into the investigation]." This, the doctor reflected, is quite common in narcissistic people, because "they see things from only their point of view."
Continue reading below ↓
Recommended Videos
The clearest sign of guilt in Chris during his televised appeals for the safe return of his family was the way he crossed his arms over his body and moved while he spoke, Dr. Phil pointed out. "He's rocking back and forth in a self-soothing sort of way," he commented.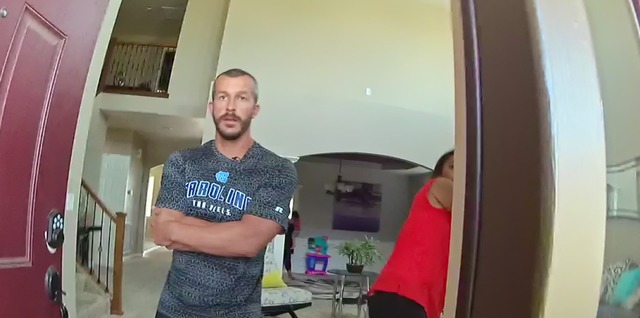 The doctor also noticed that the culprit was licking his lips quite frequently while speaking to the camera which he interpreted as a subconscious motion to "wipe away everything he's saying."
As well as that, the words Chris spoke were apparently quite telling. "He doesn't refer to his family in any kind of intimate way," noted the forensic psychology expert. Instead of using their names, Watts used detached words like "they," "those kids," and "her" when talking about them. He also referred to Bella in the past tense, subtly letting slip that he knew she was already dead, despite verbally insisting he believed his family was still only missing.
It didn't take long for the truth to emerge about what had really happened; how Chris Watts had plotted to kill his family so he could be with Nichol Kessinger, the woman he went on to have an affair with. Chris had reportedly told Nichol he was in the process of separating from Shanann (which wasn't true), and she maintains that she knew nothing of the murders.
Chris Watts went on to plead guilty in court to all the counts against him and he was ultimately sentenced to five life sentences for the murders, plus 84 more years.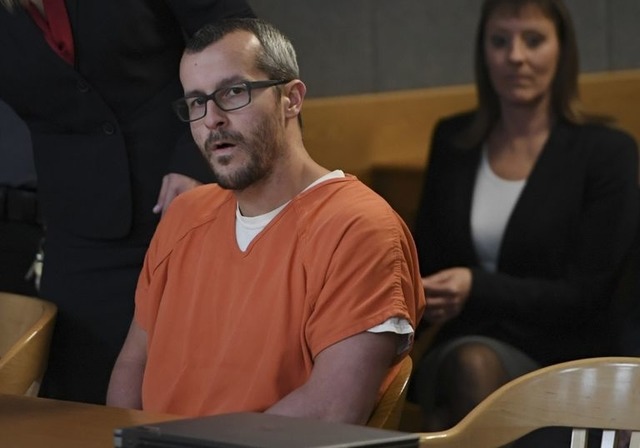 DON'T MISS: 
He is currently imprisoned in a maximum-security prison in Wisconsin.
***
This article originally appeared on Cosmopolitan.com/uk. Minor edits have been made by the Cosmo.ph editors.