Article updated: September 22, 2021, 5:00 p.m.
Remember the Pinoy actor who spoke Filipino in Space Sweepers? His name is Christian Lagahit and he recently appeared in Netflix's Squid Game as Player 276! Here are some photos of him with the drama's cast: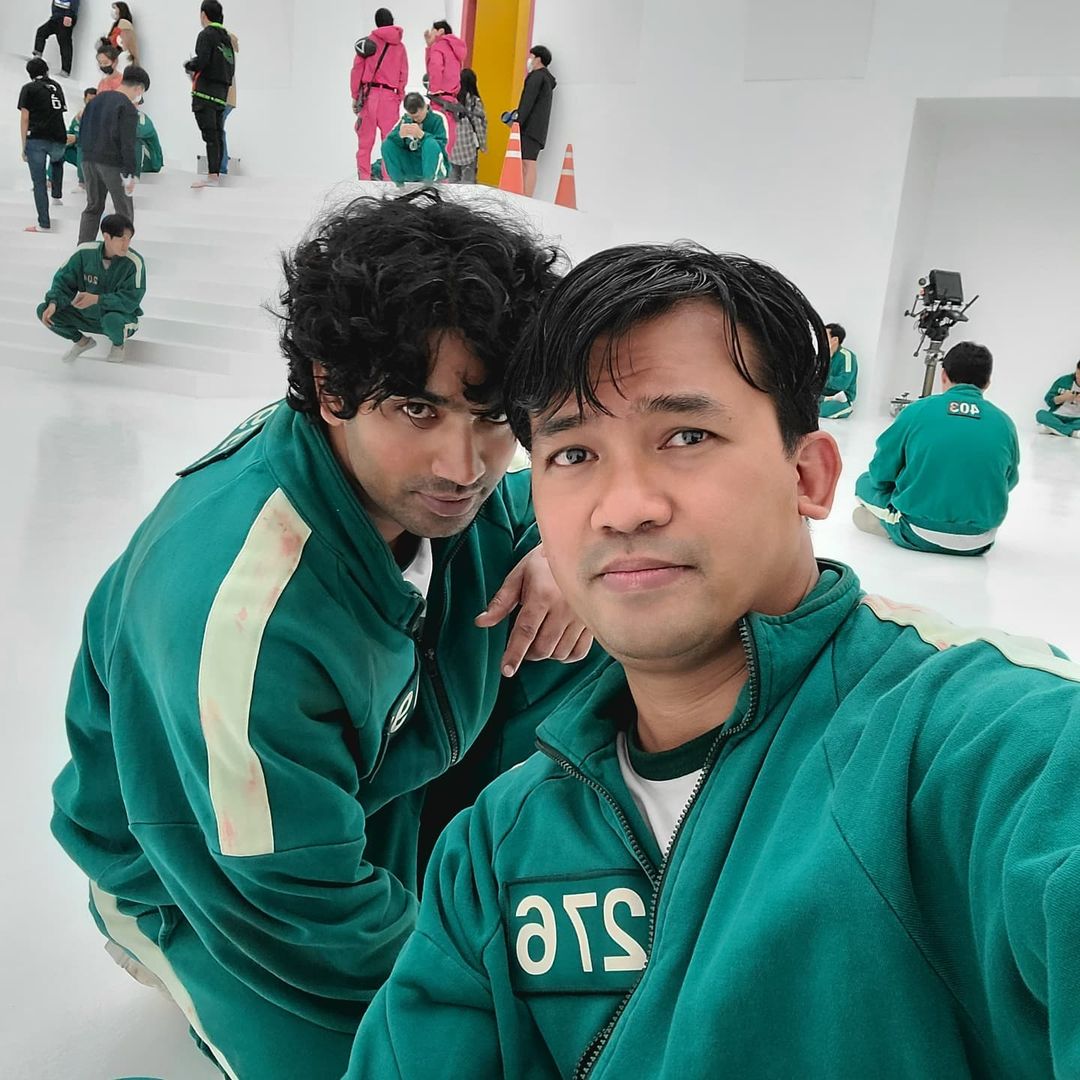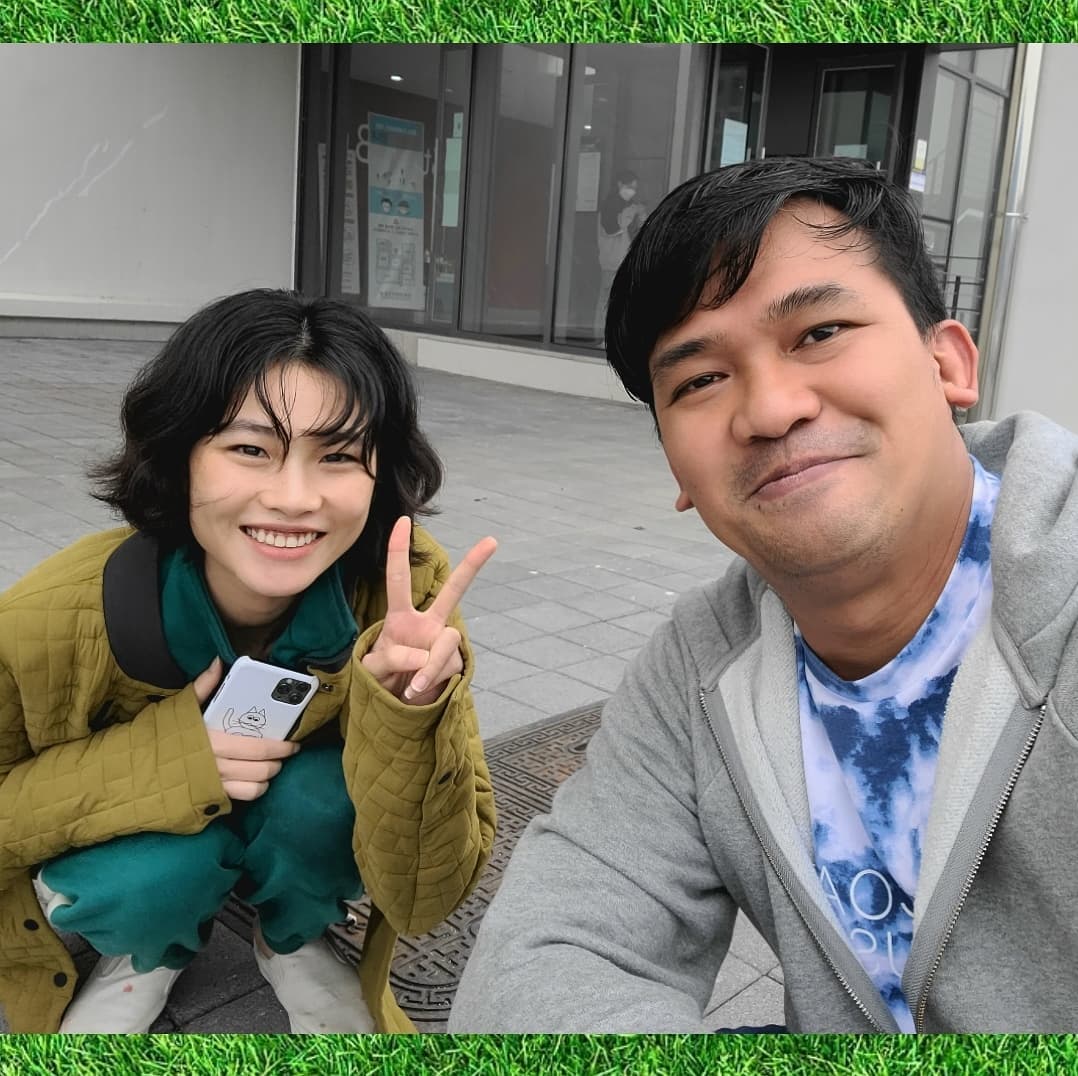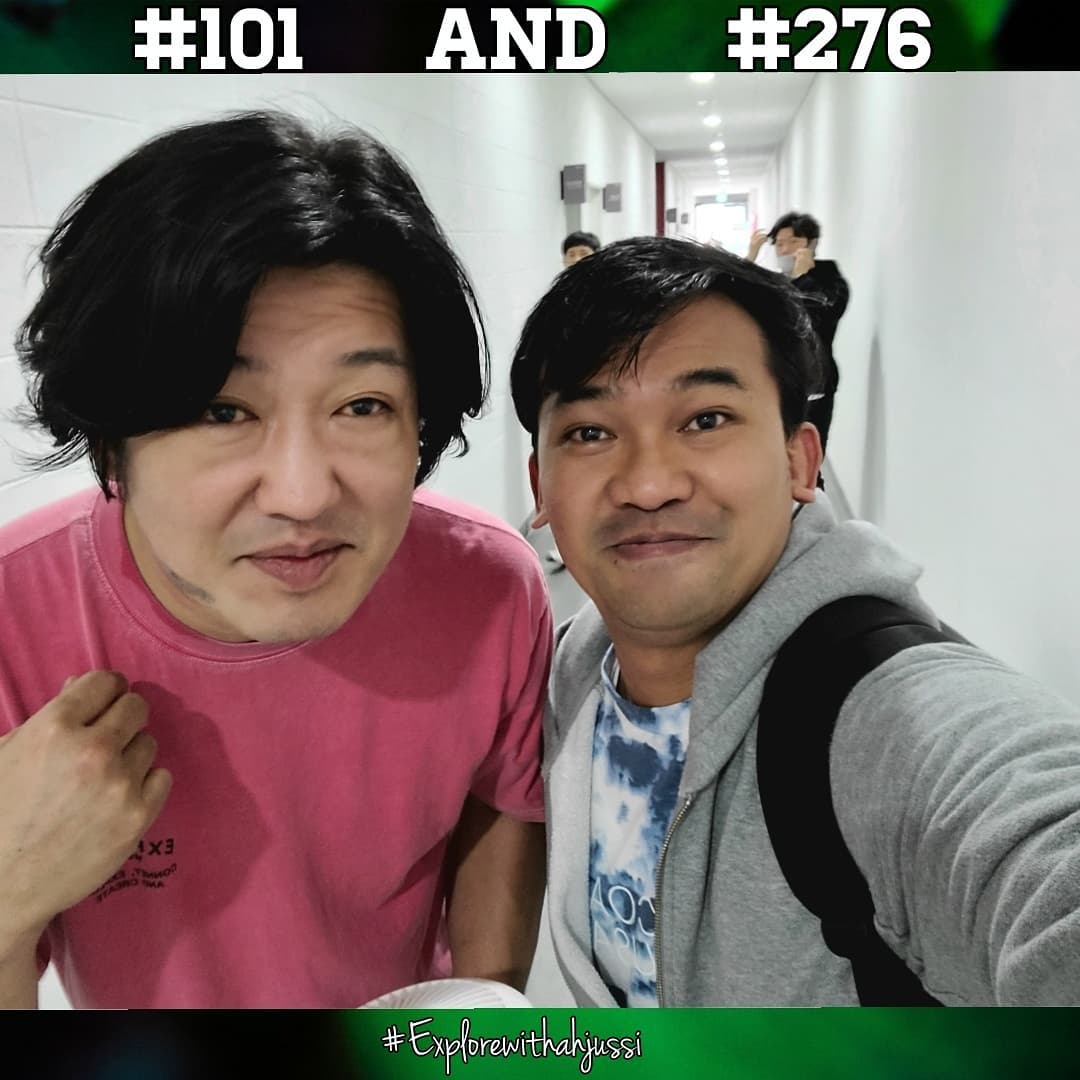 ADVERTISMENT - CONTINUE READING BELOW ↓
***
If you're an avid Korean entertainment fan, you already know that our OG oppa Song Joong Ki recently made his comeback in the Netflix film, Space Sweepers. We bet you've also noticed that *everyone* is talking about the actor who spoke Filipino saying: "O-order ba kayo? Kung hindi na naman, umalis na kayo!" to Joong Ki and his crew. Ladies and gents, meet Pinoy actor Christian Lagahit.
In 2014, Christian flew to South Korea after quitting his job as a Learning Specialist in a call center company. During that time, he was looking for a career change and so he followed his mom's advice to check opportunities in a different country. Come 2017, the 35-year-old was elected as the president of the Bucheon Filipino Migrants Community, where his role was to oversee the welfare of the Filipinos residing in that area. He has been living in SoKor for six years now.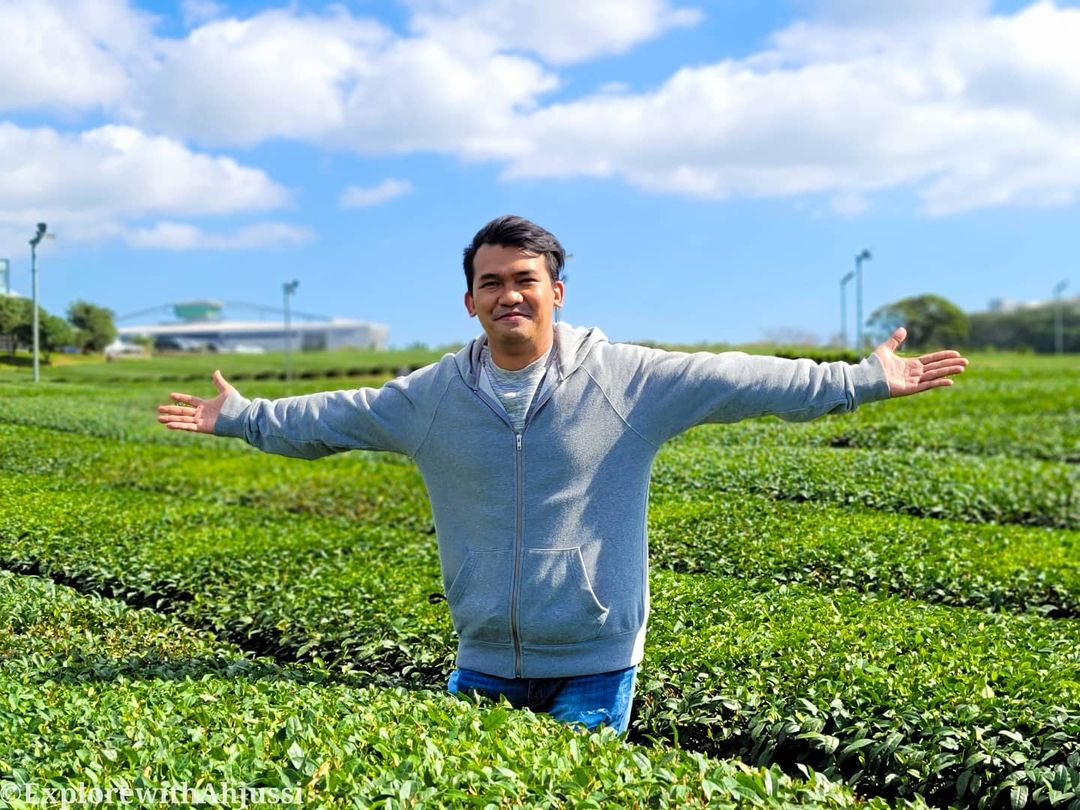 Christian is currently working as an English teacher and marketing consultant for a remittance company in SoKor, and acting is his side hustle. He also manages his Facebook page and YouTube channel, Explore With Ahjussi, where he posts about his travels and daily musings. What a busy guy!
Apart from his stint on Space Sweepers, Christian has also appeared in K-dramas like Crash Landing On You, The King: Eternal Monarch, Itaewon Class, Her Private Life, and My ID Is Gangnam Beauty, to name a few. He has worked with the biggest Korean stars like Jo Jung Suk, Gong Hyo Jin, Lee Hyeri, Moon Ga Young, and Kim Seon Ho, to name a few.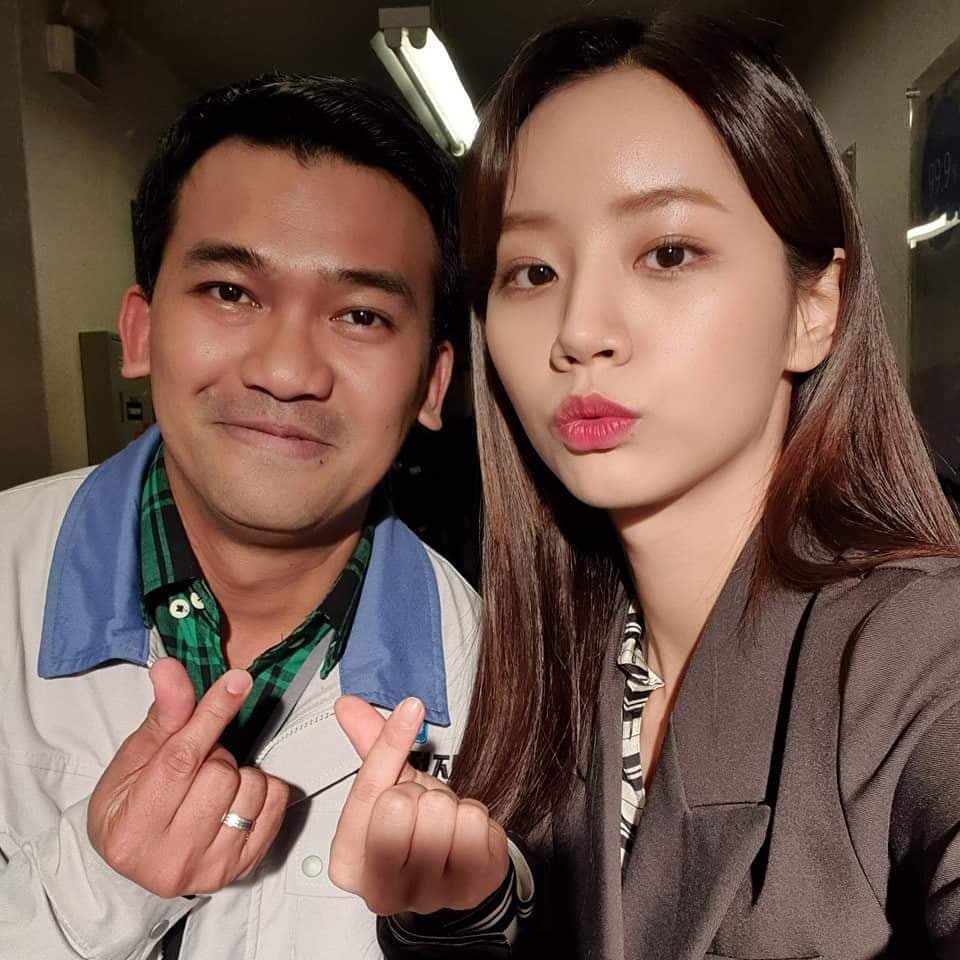 In an exclusive interview with Cosmopolitan Philippines, the Pinoy actor shared what it's like working with some of the biggest Korean celebrities, must-visit destinations in South Korea, and more:
ADVERTISMENT - CONTINUE READING BELOW ↓
What are some differences between the Korean and Filipino cultures you've observed?
I guess if there's one thing that separates the two, that would be the "ppali ppali (faster, faster)" culture of Koreans. It's about maintaining a sense of urgency, and not putting off things you can do today for tomorrow the. I also admire their discipline when it comes to time. If they're late, the first thing you would hear from them is "sorry." Most of the time, you would hear them apologize again at the end of your meeting. You won't hear a lot of excuses from them when they're late, just an apology. Koreans also don't celebrate and spend Christmas and New Year the way we do. They're also generous in general.
What's the story behind your blog and Facebook page, "Explore With Ahjussi"? When did you start writing about your life in South Korea?
I became part of different foreign groups promoting Korea in 2016. Part of our mission in these groups is to share our experiences in our social media accounts. I understood that some of my friends on my personal Facebook account are not so interested in my posts about Korea so I decided to create a separate page in 2018. My love for Korea led me to create "Explore With Ahjussi". I came up with that name because I love to explore, and I chose ahjussi instead of oppa since it's a lesser-used term. On this platform, I post about my adventures in South Korea. Aside from tourist attractions, food, cafés, and events, I also share my love for K-dramas, Korean movies, and K-pop here—it's now basically everything about Korea. I also share important information, especially for those who plan to come and visit here.
What are the three tourist spots in SoKor that you would recommend for us to visit?
For first-timers in South Korea, I'm sure Seoul is their main target when they visit. But my top three recommended tourist spots would be: Daewangam Park in Ulsan, Naksansa Temple in Gangwondo, and Cheongpong Lake in Jecheon. These three destinations feature water, nature, history, and healing—things I enjoy the most when traveling.
For Seoul, I would recommend Changdeokgung Palace (make sure to visit the Secret Garden inside), Seoul Olympic Park (perfect for families and friends), and Lotte World Tower (the fifth tallest building in the world).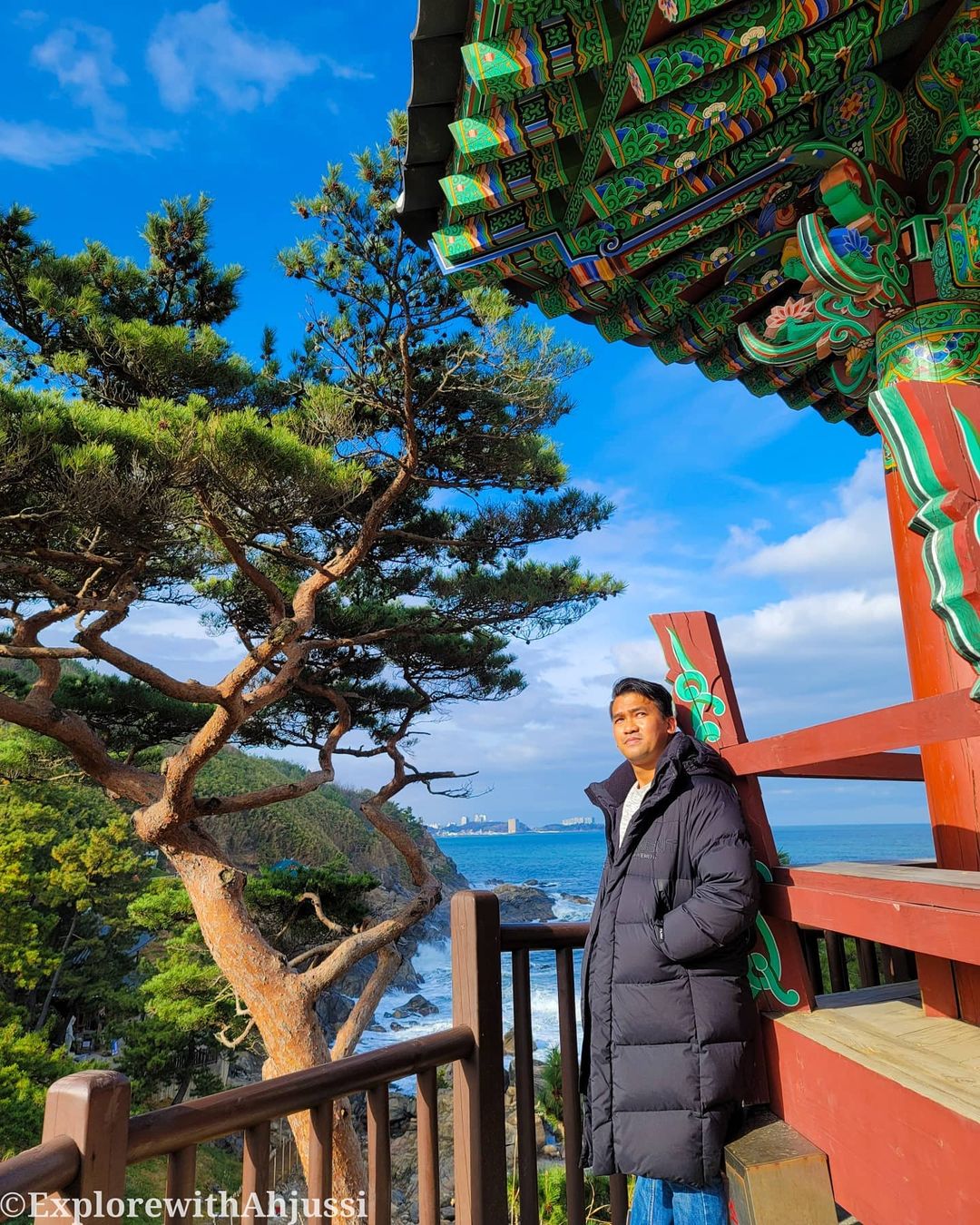 ADVERTISMENT - CONTINUE READING BELOW ↓
How did you end up working in the Korean entertainment industry?
In 2016, a friend asked me if I wanted to see or meet some Korean celebrities. Because I am a huge fan of K-dramas and Korean movies, I immediately said yes. He then brought me to their set where I met other Pinoy background actors. He asked me to look after their belongings while they were filming, and I agreed. While waiting for them, a staff approached me and asked if I could go to the set but since I couldn't understand what she said, I just replied "no" and told her that I didn't speak Korean. A few minutes later, the director came and scolded me! At that time, I didn't know what he was saying but thanks to a Pinay, she interpreted and explained everything to me and the director. The director then asked me to join them on the set. To my surprise, there was already a costume prepared for me. I didn't know what to do, but they gave me some instructions to follow. After that shoot, a Korean manager who speaks English approached me and asked for my contact details. She also took some photos of me and said that she'll create my portfolio. I honestly didn't believe her at first but two weeks after, she called me and gave me a gig. She was my very first handler, and the rest was history.
What are the K-dramas and Korean movies you've been a part of?
I've been cast in more than 30 K-dramas as a background actor. For movies, I think I've worked on around 14 or 15. In the series Miss Lee, I played the role of Kisan. This is also the first full-length drama that I starred in, (from episodes 1 to 16!), and was able to speak some lines.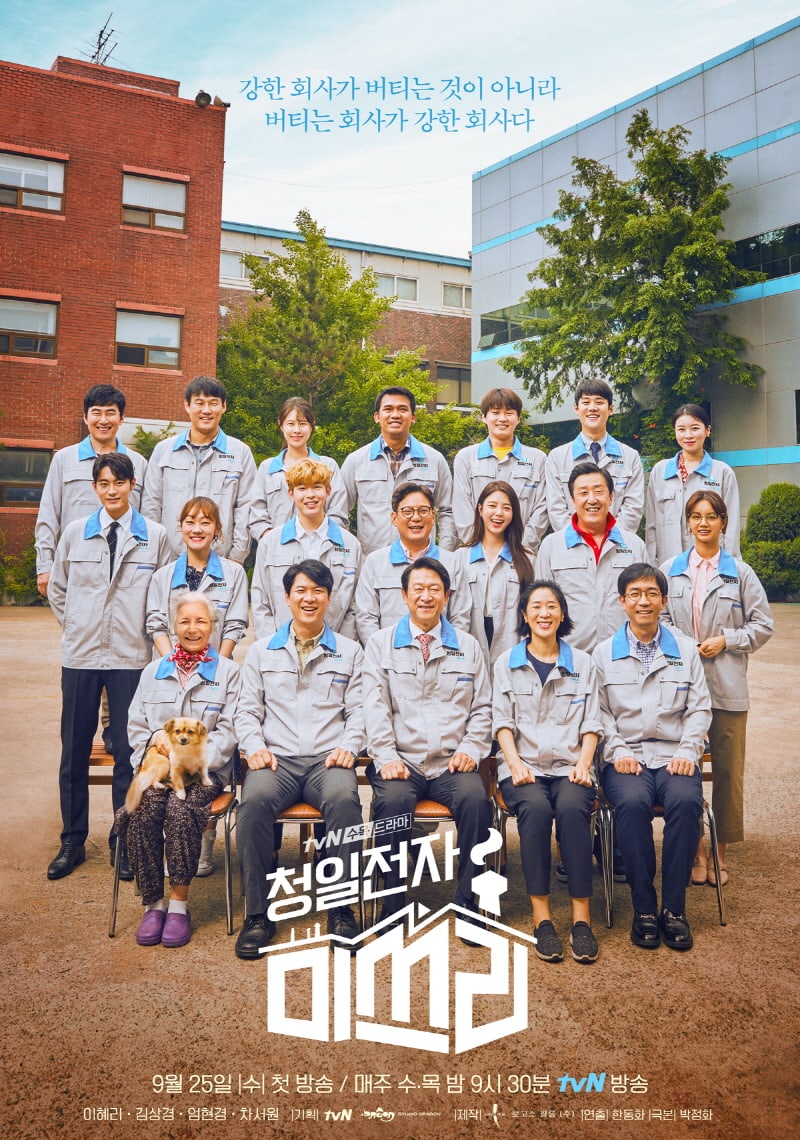 In Where Stars Land, I almost got the role but it was given to Ejay Falcon after they picked Lauren Young. But I had the opportunity to work with him and the main stars of this drama. Another K-drama that I was a part of is Itaewon Class. I actually auditioned for the character of Kim Toni. Although it didn't work out, I ended up being a background actor in the streets of Itaewon instead.
How was it like working with Hyun Bin and Son Ye Jin in the film The Negotiation?
Working with Son Ye Jin and Hyun Bin was actually a huge surprise. I was pretty new in the industry when I got the chance to work with them. I met them on the set and as a fan, I was speechless. It was such an amazing experience working with them but I had more time working with Son Ye Jin since my scene was with her. I was too shy to approach her in the beginning, but she was so nice and even offered me a chair to sit beside her while we were checking our filmed scenes. I was with her for seven straight days and during that time, I had the opportunity to chat a little bit with her. She was pleasant and kind to all of us! Ye Jin even praised us [background actors] every time we finished our scene and would even suggest new ideas during breaks. She's such an inspiration and a lovely person inside-out. I only had a few moments with Hyun Bin, particularly when we were promoting the movie and during a special party where I was invited to join. I also met him on the CLOY set, but since The Negotiation wrapped up over a year before that, it took a while before he remembered me, and we were able to have a short conversation. Hyun Bin is a man of few words but he is very smart when you talk to him.
ADVERTISMENT - CONTINUE READING BELOW ↓
Who are the other Korean celebrities you've worked with? Out of all the Korean actors and actresses you've met, which one is the most unforgettable?
I've worked with a lot of Korean celebrities especially when I was cast in the tvN drama, Miss Lee. I had the opportunity to work and meet all of the cast members, who I consider family, since I'm still in touch with them. I would say that I had the best times with the leads of the K-drama, Lee Hyeri and Kim Sang Kyung. They would tease me every time we'd meet in the set and dressing room!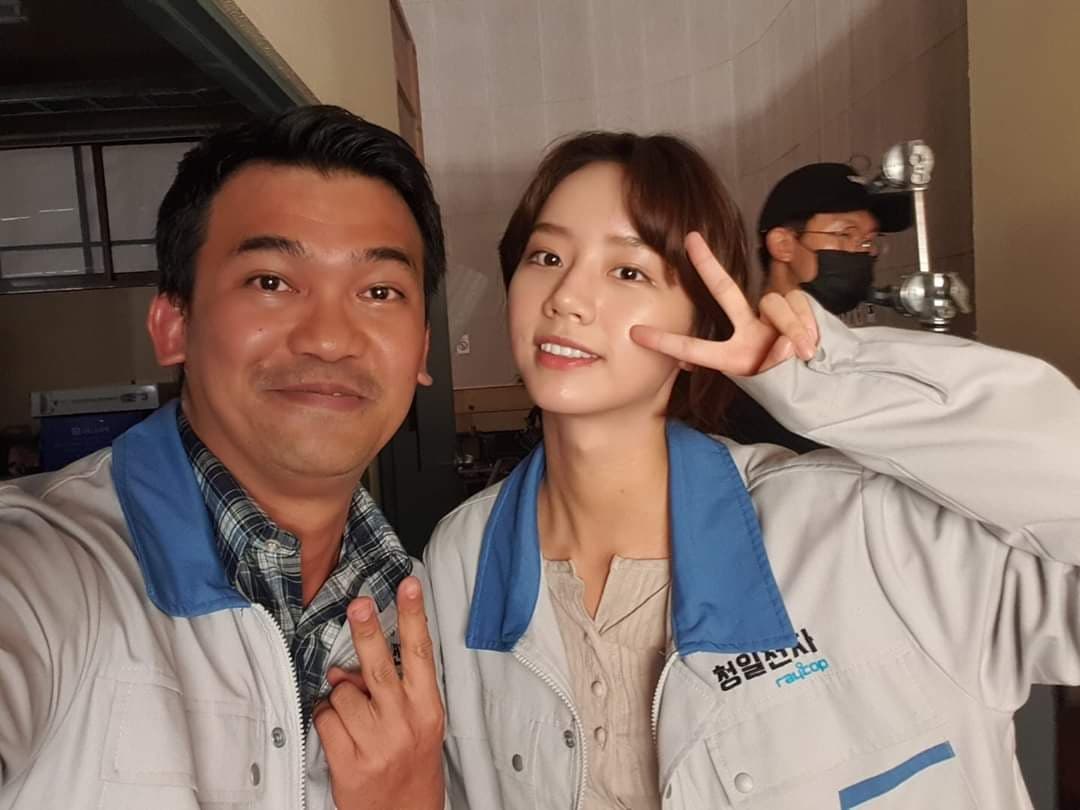 It always feels special every time I get the chance to meet and work with Korean stars. But for me, my most memorable and unforgettable experience would be with Song Joong Ki on Space Sweepers. I'm a huge fan of his. He was kind and caring on the set. He even offered me a chair and asked me to sit beside him alongside the other cast members, instead of staying alone in a corner! During breaks, he would ask me if I'm okay and if there was anything I needed. I remember him giving me tips on how to act the Korean way and even praised me four times the whole day. When we finished, I waited for an opportunity to shake his hand and say thank you but I was surprised when he grabbed and hugged me, saying: "You did a good job, Chris!" Not all celebrities would hug anyone especially if they just met you that day, but Joong Ki did it to me and even asked me to just call him "hyung" (older brother) instead of sunbaenim (senior).
ADVERTISMENT - CONTINUE READING BELOW ↓
Can you share something about your character in Space Sweepers and your experience during your filming?
My character in the movie was a store manager. Though the scene looks super short in the final film, we actually filmed that for a long time to get different shots and angles. If I remember it correctly, I was with the cast for almost 12 hours! I was amazed because they let me participate in their brainstorming sessions. I remember director Jo Sung Hee asking if I felt comfortable with my role and if there was anything that I wanted to include in my lines. That's when I came up with the idea of changing my lines from English to Filipino. After a few discussions, we had to test if speaking in Filipino would suit the scene. We had to revise the lines several times until I came up with "Oorder ba kayo? Kung hindi na naman, umalis na lang kayo." There were actually other lines I delivered when we filmed but I guess they removed it when they edited the movie. Working with director Sung Hee, Song Joong Ki hyung, and the rest of the cast was a dream come true for me. I am honored and blessed to be in the movie Space Sweepers. It's all about the experience and the opportunity.
What's your message to hopeful actors who would love to star in dramas and film just like you?
Be professional and respectful, especially when you arrive on the set or once you get to work with Korean celebrities. Keep in mind that once you get the chance to work in K-dramas, you need to deliver, regardless of how big or small your role is. Discipline is also an important thing that you need to have if you want to get more opportunities because Korean handlers and managers love disciplined actors. And most of all, ENJOY! Not everyone is given this kind of chance so you have to enjoy and seize that moment when they become part of this industry.
**Answers have been edited and condensed for clarity.
Follow Hanna on Instagram.