In a heartfelt revelation, successful businessman and Nadine Lustre's partner, Christophe Bariou, recently shared his deeply personal journey of fighting cancer. Christophe took to Instagram to reflect on the fears, challenges, and realizations that emerged during his recovery.
"This was something I never thought I'd share at all on social media. Maybe I never did because I preferred not to be seen as the victim or to use this illness to appeal for pity. And while I was successfully overcoming it, I saw many around me losing their lives trying to, so it didn't feel right to talk about myself," he wrote.
"Around 3 years ago, I was diagnosed with cancer and I was told I only had a few weeks left to live. I experienced the darkest sensation of fear, which is something I thought I had already known because it wasn't the first time I was in a life-threatening situation.
ADVERTISMENT - CONTINUE READING BELOW ↓
But this was different. The enemy was invisible and deep inside my own body – a body that I never doubted before, at the age of 27."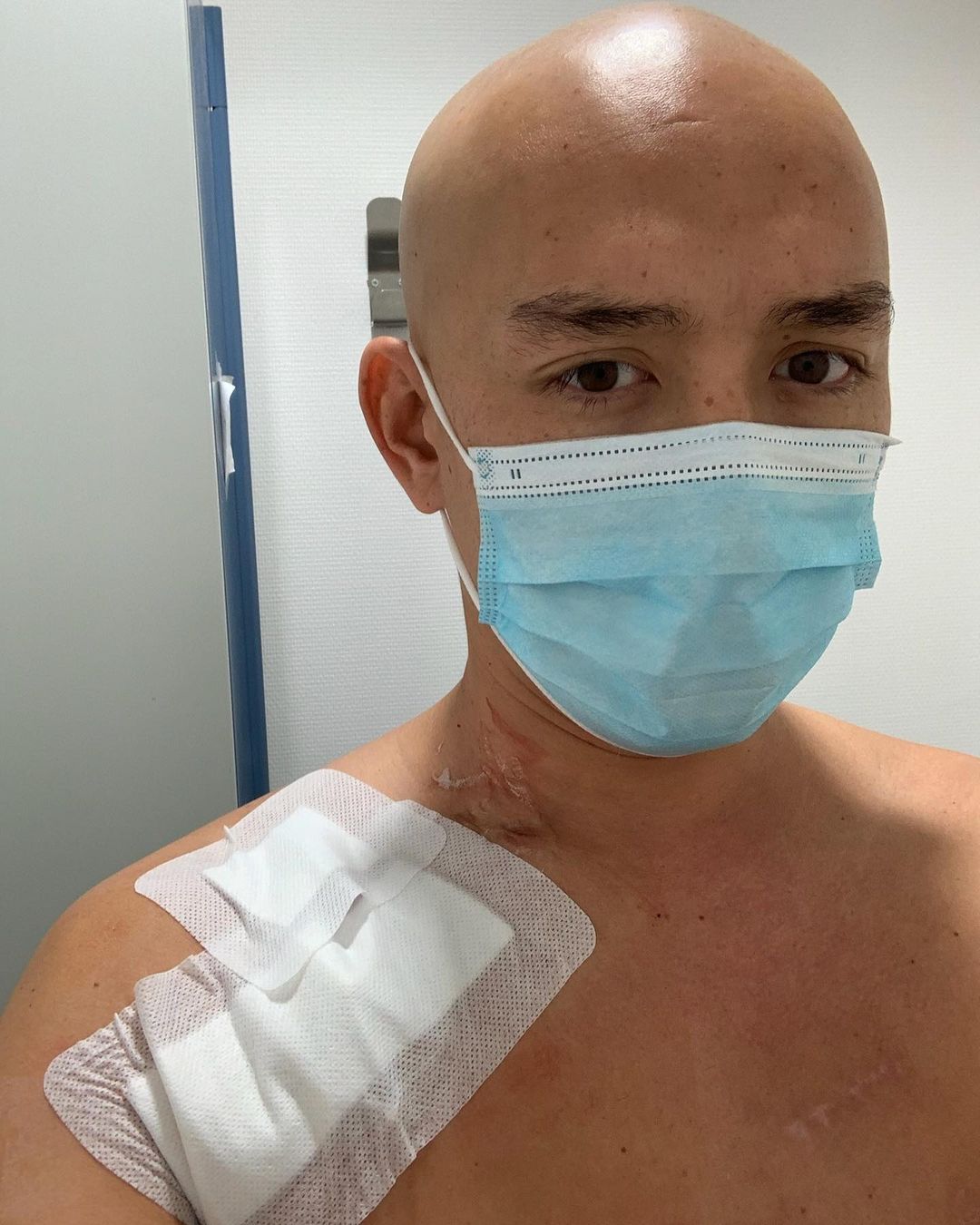 Christophe admits that he felt angry and frustrated at what he was going through.
"I thought, I'll never have kids, my own family, or finish what I started in Siargao. I will never get my first barrel surfing. Why is this happening to me? Why me? I felt so full of life and suddenly finding out I had a couple weeks left to live was devastating… to say the least," he shares.
"At that point, I was about to choose to stay put in Siargao, live the best I could out of my last days and not even bother trying to cure myself since I thought there was not much hope left."
A couple days later, however, Christophe learned that there was a chance for him to heal.
"While trying my best to accept my fate between fear, anxiety, anger and frustration, I learned from other doctors that there was a chance to heal but I had to drop everything, leave immediately, and go back to France to a specialized hospital.
"They discovered I had a very rare type of lymphoma and even mentioned it was so rare they had no statistics of survival but that they were still hopeful and my 6 month treatment started."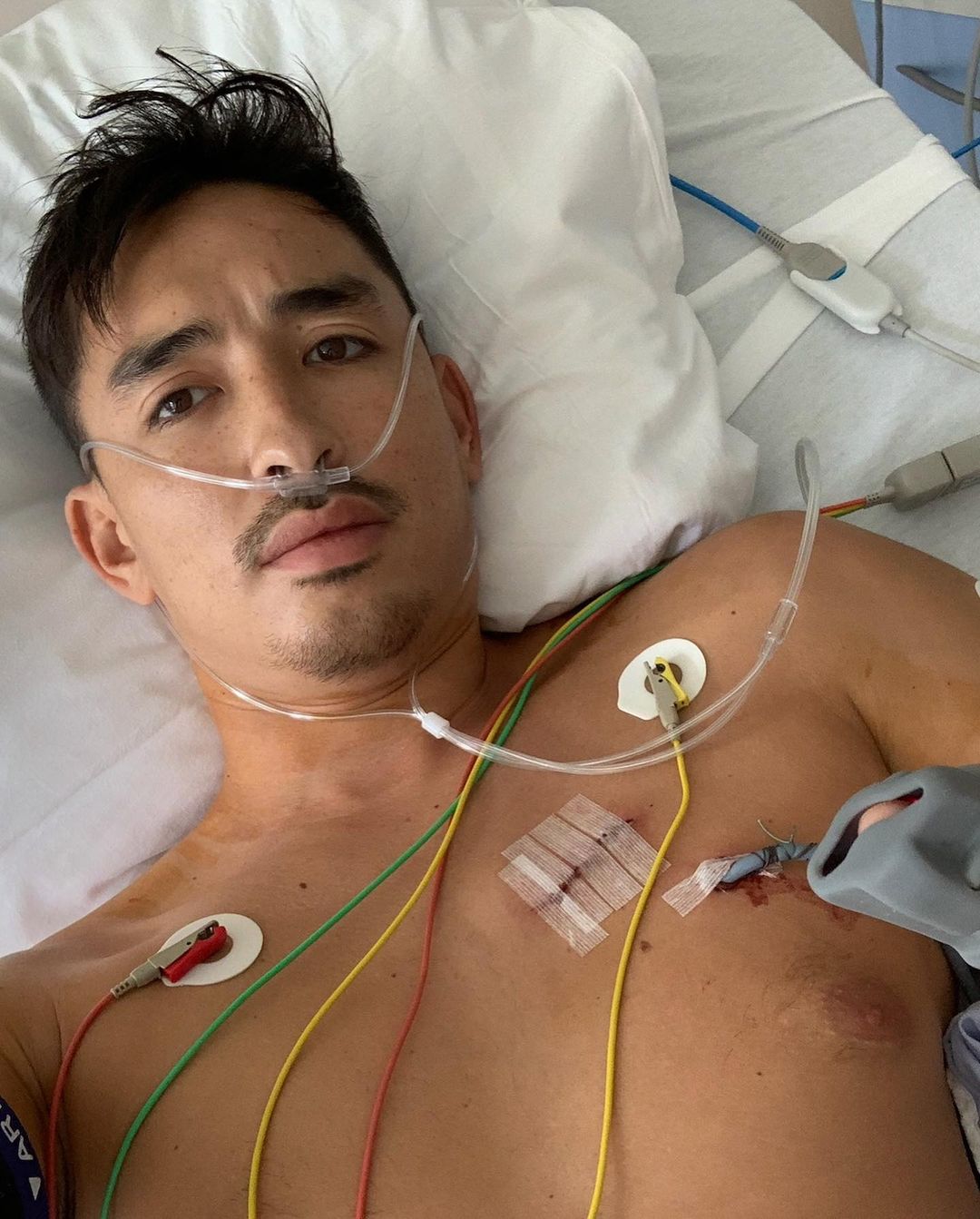 ADVERTISMENT - CONTINUE READING BELOW ↓
The entrepreneur sought treatment from the leading cancer research center in Europe, and after two months of intense chemotherapy and immunotherapy, all signs of cancer from his body disappeared.
"After only [two] months of intense chemotherapy and immunotherapy, I was in full remission. Something I learned from this, going through all the terrible side effects of the chemo, is that despite everything, my life goals did not change at all. I wanted to get back on my feet as fast as possible and continue everything I started, but with more intention and even more motivation," he says.
"When it comes to advocacies, it was a brutal reminder that life is fleeting. We do not have the luxury to wander and be mindless. I want to be mindful and conscious in every action. The best I can do is to lessen the suffering and cruelty around me, and promote kindness and compassion towards all forms of life – human and non-human. Our lives are way too precious to be wasted. In the same breath, other lives are too sacred to be robbed from them, too.
ADVERTISMENT - CONTINUE READING BELOW ↓
"I have no pretension of changing the world or saying anything revolutionary but simply hoping some readers will realize they should not wait for life to hit them hard to realize all of this. I can make mistakes, I can make bad decisions but one thing I never want to have again is regrets."
Christophe ended his post by thanking his family and friends, as well as the people who stood by his side.
"Live and let live. I can never thank enough everyone who supported me during these tough times – my partner at the time, my family, and my friends."
View this post on Instagram