You'd be forgiven to think that Claudia Barretto is close to perfection. Thanks to her academic achievements, jaw-dropping beauty, and incredible singing talent—it looks like she always has her life together.
But what folks don't know about the 22-year-old daughter of Marjorie Barretto and Dennis Padilla is that like most girls her age, she experiences low self-esteem. She talked about how she was able to overcome it on her latest Q and A vlog with her makeup artist Anton Patdu and hairstylist Boggy Diaz.
The topic came when Anton was asked what he dislike about Claudia. He candidly answered, "I dislike you when you don't believe in yourself. You're always like, 'Oh my god, I'm not gonna do my performance well'." He shared that Claudia eventually improved though, and saw that the singer actually grew to be more confident last year.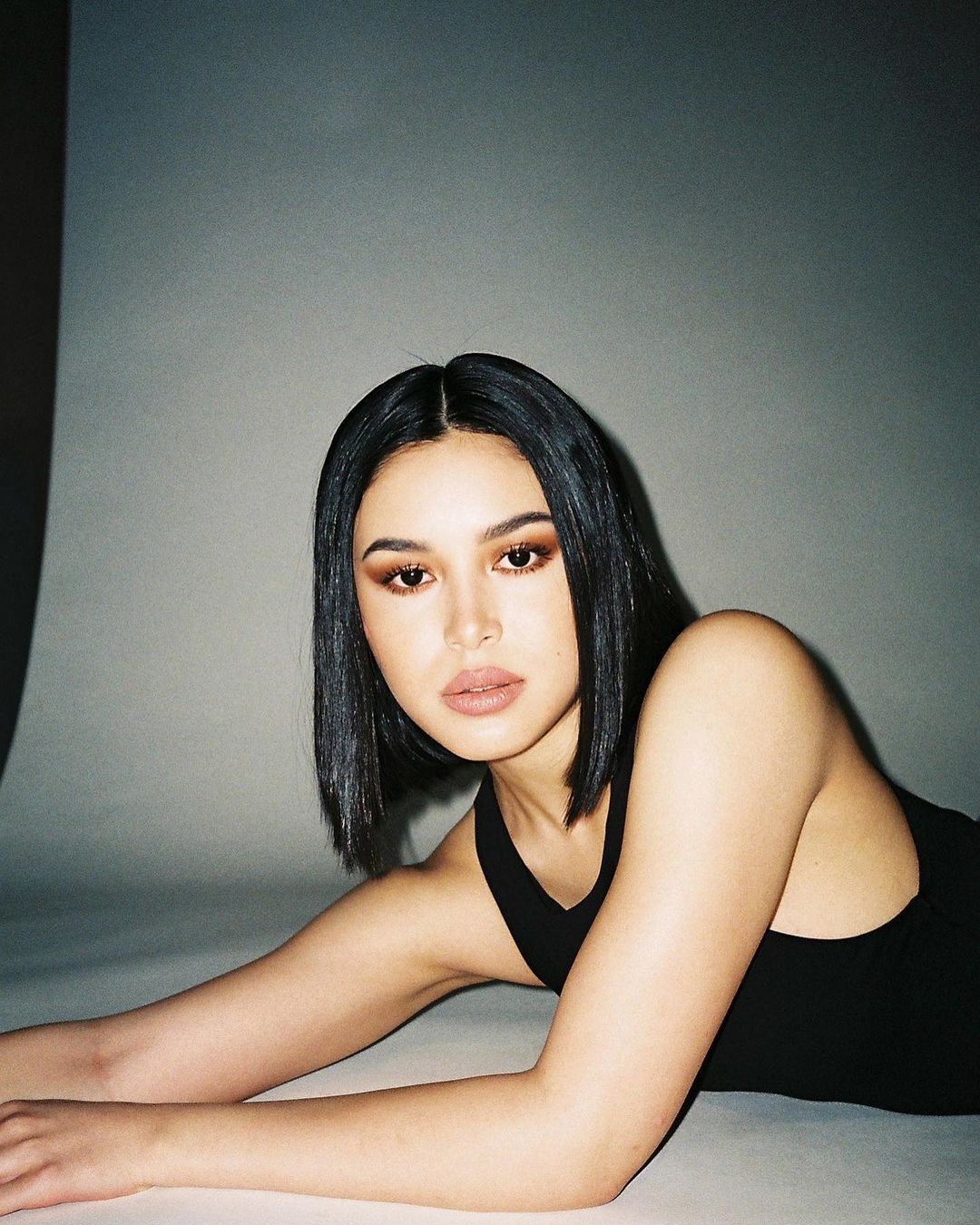 ADVERTISMENT - CONTINUE READING BELOW ↓
"The instance that they're talking about is actually during my first show [last year]," Claudia explained. "I came into it with like a new perspective and newfound confidence. Obviously, everyday I'm still working on my confidence but I reached the point wherein I kinda grew up and matured a little bit."
She also talked about the importance of ~*grit*~ in her journey. She said, "I knew that if I wanted to do better at what I do which is my career in music, I need to work hard for it. I just need to put in the time—do voice lessons, dance lessons, etc."
Anton and Boggy commended her for this, saying that hearing their muse say those things makes them feel more motivated as her glam team, too!
Claudia clearly values this. She said, "One thing that inspired me to work hard and do better is because they're working so hard for me. It's like a team effort, Like, you're working so hard to make me look good, to make me feel confident, and I owe it to you guys to do good at my job."
ADVERTISMENT - CONTINUE READING BELOW ↓
Recommended Videos
She also believes that it's easier to do well if one isn't solely focused on his or her own good. She quipped, "You have to be able to do it for other people, like, if you're just thinking about yourself, it's not motivating enough. You have to want to work hard for other people and make them proud."
This story originally appeared on Candymag.com.
* Minor edits have been made by the Cosmo.ph editors.
READ MORE ABOUT CLAUDIA:
Claudia Barretto Opens Up About What Made Her Life More Purposeful
The Barretto Siblings Leave The Most *Supportive* Comments On Each Other's Posts
Marjorie Barretto Can't Help But Gush Over Claudia Being An Honor Student In Ateneo
EXPLORE COSMO