We're all familiar with actor/model Clint Bondad, Miss Universe 2018 Catriona's Gray's ~hawt~ and supportive BF.
In December 2018, Cat moved to New York to fulfill her duties as new kween, and this year, we haven't seen the two on social media that much, which is pretty understandable considering that Clint is still based here in Manila. Here's their latest IG photo together, which was posted on December 1: 
Yesterday, Clint posted a snap of himself on IG and commenters were asking when he'd be posting photos with Cat again. One particularly curious fan asked: "Aren't you allowed to visit Cat in NY?!" 
Here's Clint's answer: "That seems to be a myth that won't die. Ironically I believe that I am actually the one who is a bit more time restricted with my schedule and projects. Really difficult to outwork me at this point, 'cause the moment I am free I switch lanes and work on projects 1 to 'whatever.' Perfect year to do that!"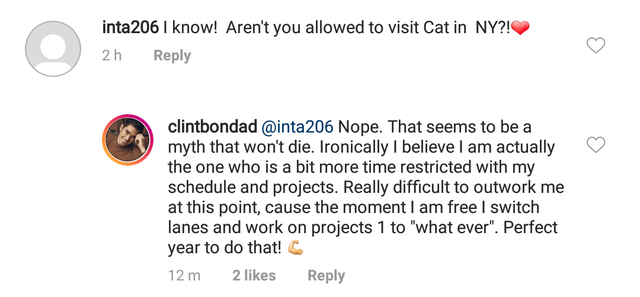 So that's that. Schedules can be tricky. But we're curious about one other thing. In December, Twitter user @itsme_annna noticed that Clint only follows one person, and that person is none other than the newly-crowned Miss Universe! 
But as of today, Clint doesn't follow Cat on Twitter anymore!!! *INSERT GASPS HERE* To be fair, he's not following ANYONE.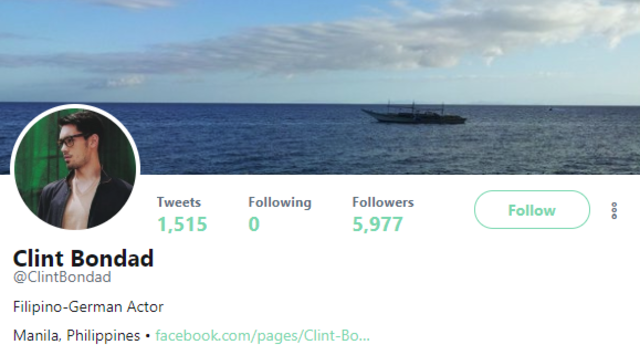 What does this mean??? We need answers.  
Follow Lily on Instagram.
Recommended Videos