1. He was born in Italy on Aug. 4, 1992, in a city in Tuscany called Arezzo, where his parents were teaching English.
The family moved to California when Cole and Dylan were 4 months old.
2. Cole's mom got him and Dylan into acting when they were babies—and Cole doubts he'd have gotten into it otherwise. 
"My brother and I were put into acting when we were eight months old by our mother because we needed the money," he said on Tumblr. "I never made the decision to join the arts, or acting specifically. It was never my passion. To be honest, if she never thrust me into it, I probably never would have thought of it as a career choice for myself."
3. He studied archeology at New York University's Gallatin School of Individualized Study, where he was also president of the Undergrad Anthropology Club.
ADVERTISMENT - CONTINUE READING BELOW ↓
4. He and Dylan took a hiatus from acting while attending college because they wanted a complete perspective on life and the industry.
"A lot of people asked us, 'Why did you guys leave?'" Cole said in a post-college-graduation interview with Teen Vogue. "And I think that way of phrasing it makes it sound like we were like, 'No, never again.' That's not really the way we thought about it. We always had an anticipation to go back, but we desperately wanted an alternative perspective on it."
They also wanted to "fade out." 
"It's no new narrative to say that when people get out of child stardom, they often times rebel in very serious ways," Cole told WWD recently. "I didn't want to make that public spectacle. So part of the reason I went to college was that I wanted to fade out peacefully, show everybody I had gone through something that was quite challenging and difficult, but did so with grace and poise and got an education."
ADVERTISMENT - CONTINUE READING BELOW ↓
Recommended Videos
5. Both Sprouse brothers love video games. 
Dylan studied Game Design at NYU and once told NYU Local that he and Cole are big into Dungeons & Dragons—which I thought was an example of a video game but turns out it's some other form of nerdiness. Clearly I know nothing about video games and will have to settle for listening to "Video Games" while pining for Cole Sprouse.
6. Cole dated someone who does know about video games, Bree Morgan, for at least a year in college. 
They seemed like a lovely couple.
ADVERTISMENT - CONTINUE READING BELOW ↓
She's now a talented illustrator.
7. Speaking of the arts: Cole is a photographer. 
He posts his work on Instagram:
ADVERTISMENT - CONTINUE READING BELOW ↓
ADVERTISMENT - CONTINUE READING BELOW ↓
He has two other Instagram accounts: sprousemasterworks, where he posts fan art; and cameraduels, where he posts photos of people taking photos of him.
8. Wait, he kinda looks like Cary Fukunaga. 
That's a good thing.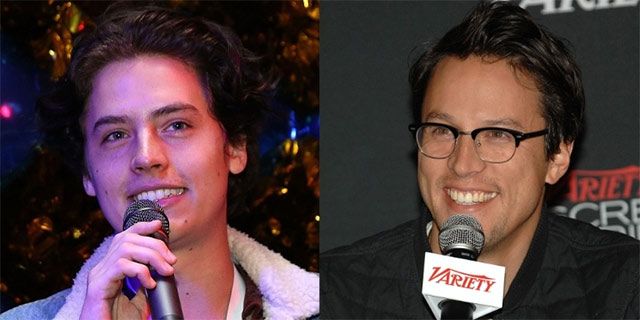 9. He was working in an archaeology lab in Brooklyn when his manager sent him the script for Riverdale. 
ADVERTISMENT - CONTINUE READING BELOW ↓
He originally read for the role of Archie but was ultimately drawn to Jughead. "He's very much an outsider," Cole told WWD. "He has a pretty unique perspective because he's seeing the town and the friendships that are forming from a more objective point of view. He eavesdrops, he listens, he's the guy with the camera, snooping, sleuthing, and in that way, he's distanced himself from a lot of the people in the town, through his own fear of being vulnerable and his inability to cope with people."
ADVERTISMENT - CONTINUE READING BELOW ↓
10. Yes, he had a crush on Jennifer Aniston when he played Ross's son Ben on Friends. 
"I had a really, really hard time working with Aniston because I was so in love with her," he recently told the New York Post . "I was infatuated. I was speechless—I'd get all bubbly and forget my lines and completely blank. It was so difficult."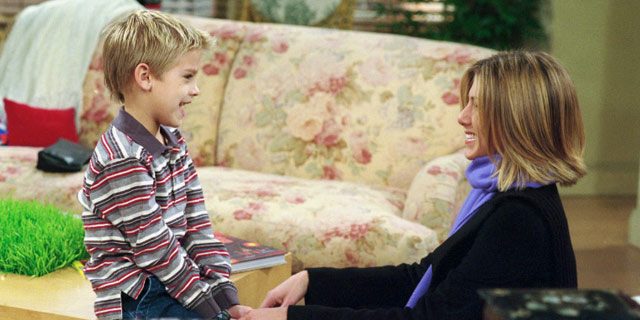 ADVERTISMENT - CONTINUE READING BELOW ↓
11. He will make you want to smoke. 
But you shouldn't actually smoke.
ADVERTISMENT - CONTINUE READING BELOW ↓
12. He hates Donald Trump and isn't afraid to say it. 
Related: He's great on Twitter. (So is Dylan.)
ADVERTISMENT - CONTINUE READING BELOW ↓
Follow Patti on Twitter.
***
This article originally appeared on Cosmopolitan.com. Minor edits have been made by the Cosmo.ph editors.
EXPLORE COSMO