Are you all about Alden Richards? Would you love to take Tom Rodriguez to go? Wanna be adjacent to JC De Vera and Sam Ajdani? These centerfold hunks (and more!) are ready for you in the COSMOMEN supplement you can get for FREE when you purchase the September 2013 issue with Jessy Mendiola on the cover. With 10 centerfold hotties and 69 hunks in various states of undress, Cosmo's gonna make it a month-long boyfriend buffet you'll never forget.   
Don't have your September ish yet? Here's what you're missing!  
When you buy your September issue, you also get your free COSMOMEN double cover for double the hotness!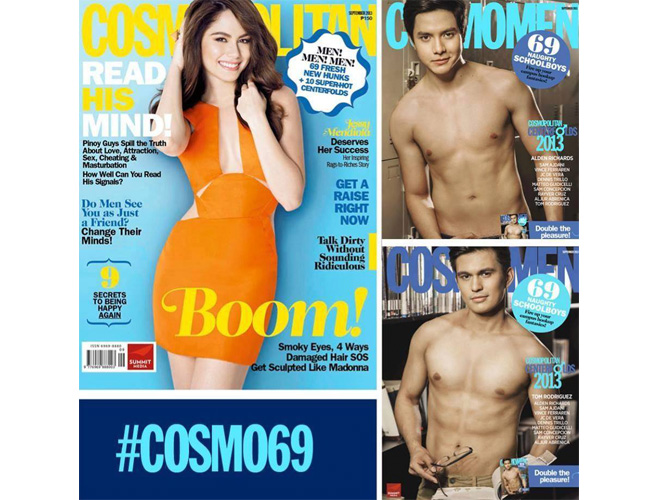 Continue reading below ↓
Recommended Videos
Want to get Bachelor Bash tickets? Subscribe to Cosmopolitan PRINT magazine for one year (you have until September 20, 2013) and the first 250 subscribers will get two free non-VIP tickets! Check out the details below: